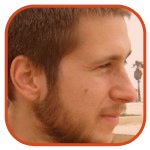 Posted by Brandon Gribin Categories: Strategy, Xbox 360, Xbox Live, Xbox Live Marketplace,
If you've been waiting for a new Xbox Live Arcade game, you may want to boot up your 360 now. Earlier today, GarageGames' Marble Blast Ultra was released on the Live Arcade. We downloaded the game earlier, and we are impressed. The goal is to move a shiny marble around, navigating through platforms, collecting goodies, jumping, and reaching goals. This one will cost you 800 Microsoft Points ($10). Overall, there are 60 single player stages as well as a multiplayer mode.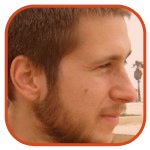 Posted by Brandon Gribin Categories: Culture, Strategy,
Yahoo! News reports that West Virginia is planning to place Dance Dance Revolution games in its 157 middle schools. It also hopes to eventually spread the dancing game to all of its 753 public schools.
Well enough of the news brief - time for my thoughts. Obesity is a problem in our country. It's a huge problem. Too many people eat poorly and don't exercise enough, so it's no wonder so many individuals are overweight. Some argue that video games, televisions, and computers have effectively made people exercise less because well, they'd rather be sitting on their butts inside. Regardless of how correct that last argument is, something needs to change.
People everywhere need to become more physically active. And heck, if it's a video game that gets you to be more active, what's the harm? It's especially important to get children physically active because when you're young you start developing habits that you'll hold onto for the rest of your life. If you don't start getting in shape now, you'll be in a lot more trouble down the line.
So we appluad West Virginia's move here, and hope that many more will follow.

Read More

| Yahoo! News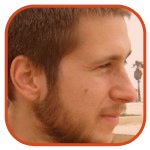 Posted by Brandon Gribin Categories: Nintendo, Retro, Strategy,
Looking for a blast from the past? Well, you may want to check out this totally awesome old-school Tetris commercial. Just in case you don't remember, the commercial's for Nintendo's Tetris on the NES. While we prefer Tetris on Game Boy for its portability, Tetris on NES was a classic - as is this commercial.

Read More

| Tetris Commercial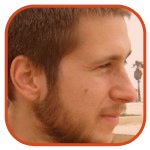 Posted by Brandon Gribin Categories: Mods/Hacks, PlayStation 2, Strategy,
Shelled out the $80 for the Guitar Hero game and controller? Then we're sure you're having a blast with the game, as it's one of the most original video games to come along in a while. But one problem we've had to deal with is the relatively short length of the guitar controller's wire. It now looks like we may be able to take care of that problem.
TheDude06 over on the Make forums has posted a thread describing how to mod a Guitar Hero controller to make it wireless. The mod looks awesome - in fact, many of the Make magazine's mods are incredibly slick - however, we're a little worried that the mod may be a little difficult to undertake. If anyone has the courage to undertake this project, feel free to let us know how it turns out!

Read More

| Make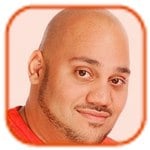 Posted by Andru Edwards Categories: Action, First Person Shooters, Strategy, Xbox 360, Xbox Live, Xbox Live Marketplace,
Finally, after a drought of about a week, more new content has been added to the Xbox Live Marketplace. First, is a demo of the Sega thriller Condemned. We have been having a great time playing the retail version of the game, and if you haven't played it yet, grab the demo quickly. There is also a new Outpost Kaloki X challenge that looks to be free of charge, centered on creating a fireworks station. Probably capitalizing on the New Year season, we like this one. Outpost Kaloki X is like the old-school lemonade stand game on steroids.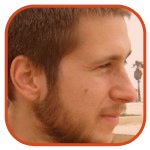 Posted by Brandon Gribin Categories: Nintendo DS, Strategy,
According to a press release distributed today, Nintendo is set to release a new puzzle game entitled Pokemon Trozei. The title is being described as a "slide-action puzzle game" where players use the touch screen to align titles and clear them from the screen. Four tiles aligned, either vertically or horizontally, is a "Trozei" - hence the title of the game. We're looking forward to going hands-on with this one. It should be fun and make for another solid title on Nintendo's handheld. Look for this one to hit stores on March 6, 2006. Full release after the jump.
Click to continue reading Pokemon Trozei Puzzle Game Coming to Nintendo DS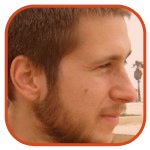 Posted by Brandon Gribin Categories: Internet, Strategy,
Take control of the red square in Escapa without letting it touch any of the sides or other pieces. While it's got nothing on the Xbox Live Arcade games, it's still a fun diversion. My current high is 18.667 but that was just after a few attemps. Go ahead and top it!

Read More

| Escapa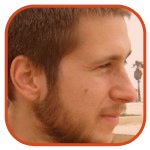 Posted by Brandon Gribin Categories: PC, Retro, Simulation, Strategy,
Don't like all the graphical wiz-bang of all the new videogames? Looking for a classic but solid, fun game to lose countless hours of sleep to once again?
Maxis posted the original Sim City game on its website - so you can play it right now. For free even. For when the game was released, Sim City was top of the line and its gameplay surprisingly enough still shines. Sure, the original may no have as many features as the newest iteration of the series but the core is certainly present. Build a power plant, build up some industrial, commercial, residential properties and you're on your way to being the mayor of a booming metropolis. Just don't forget to build roads and power lines - otherwise your citizens aren't going to be very happy.

Read More

| Sim City
Posted by Benjamin VanWinkle Categories: PC, Simulation, Strategy,
The first patch for Civilization IV is now available - version 1.09. The file is huge - 24,834,449 bytes - it took about a half an hour to fully download it on my high-speed cable modem connection.
To update your game, click on the Advanced button in the Options menu, then click on Check for Updates. The patch will download, then the updater will pause to request permission to exit out of the game to install it. Installation takes a few minutes, and apparently does not require a re-boot. At the end of the process the program asks if you want to use an application called XFire, which is supposed to facilitate easier multi-player games. I haven't tested it yet and therefore can't vouch for it, but I installed it.
Here's an excerpt from an official release by Dennis Shirk of Firaxis Games:
Some of the highlights include multiple AI improvements and tweaks, worker behavior tweaks, MANY game play improvements (ex Animal Husbandry reveals horses), promotion tweaks, a softer pillage sound (requested by many, many people), fixed diplomatic exploits (gold for gold, peace treaty exploit), multiplayer tweaks (Hot seat, Lobby, etc.), memory, caching and performance improvements, etc. There were also a number of video card specific fixes.
http://www.2kgames.com/civ4/firaxis_note_01.htm
Posted by Benjamin VanWinkle Categories: Features, PC, Reviews, Strategy,
Civilization IV is the latest version of a classic turn-based strategy game (originally released in 1991) by game icon Sid Meier. As a player you command a primordial Civilization through thousands of years of history to become the supreme Civilization of the world. You have to carefully balance exploration, expansion, development and conquest in order to accomplish this. Place too little emphasis on any of these and you will fail.
Click to continue reading Sid Meier's Civilization IV: First Impressions
© Gear Live Media, LLC. 2007 – User-posted content, unless source is quoted, is licensed under a Creative Commons Public Domain License. Gear Live graphics, logos, designs, page headers, button icons, videos, articles, blogs, forums, scripts and other service names are the trademarks of Gear Live Inc.