Posted by Christopher Sasaki Categories: Internet, MMORPG, PC,
Today Blizzard released the 1.10 patch for World of Warcraft. Highlights of the new patch include:
Weather Effects added to several areas, including Elwynn Forest, Tirisfal Glades, Dun Morogh, Darkshore, Alterac Mountains and more..
New High Level Armor Sets
Large Revamp of Priest Talents
"Relics" have been added for the Druid, Paladin, and Shaman classes to use in the ranged slot.
"Final Destination" Flight Paths—users can now select a flight path to automatically go to a destination that requires multiple flights.
Experience to Gold for L60 characters—users at L60 will now get gold compensation instead of experience.
A bunch of other stuff, including UI tweaks, class related changes, and raid changes.
The flight plan changes will definately make it easier to travel great distances, and the Level 60 changes give a little more motivation to get one's characters up to the level maximum, particularly in preparation for the new level caps and content in the upcoming Burning Crusade expansion.

Read More

| Patch Notes Mirror via WorldofWar.net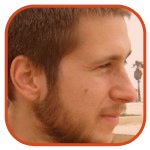 Posted by Brandon Gribin Categories: MMORPG, PC,
Although I don't play World of Warcraft, and have never gotten pulled into it, I know there are millions of people out there who do. As such, I'm certain we have some readers who play the game and are curious as to what updates will be included in the 1.1 patch.
1Up has an interview with the game's lead developer that covers features that will be in the update. What follows is a summary from 1Up. If you'd like to read the full review, be sure to make the jump.
The first of the upcoming changes is the redesign and reset of the Priest talent tree. As Paladins were reset recently, so too can priests reallocate their talent points to whatever branch or combination of that they wish. The second adjustment is the ability to upgrade your "blue" dungeon armor sets. The screenshots we've gathered highlight the tooltips that pop when you mouse over the gear, revealing the stat upgrades and bonuses you get from having complete armor sets. Each of these blue armor sets can be upgraded by completing a series of soloable and raid-sized party (5 people) quests. The last new feature the patch will introduce is the addition of weather effects.
Yep, Weather Effects! 1Up's got pictures.

Read More

| 1Up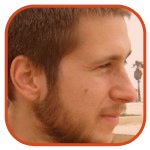 Posted by Brandon Gribin Categories: MMORPG, PC,
The freight train that is World of Warcraft definitely isn't showing any signs of slowing down. Blizzard just announced that its subscriber base in Europe has just passed 1 million, which brings the grand worldwide total to an amazing 5.5 million. How's that for a big number?
While I've never played the title, I hear plenty about it. It's covered in many places on the internet, a number of my friends play the game - I can't get away from talk of WoW. I have no idea when the game's subscriber count is going to peak, but I doubt it'll be anytime soon. And I have a tough time thinking that another MMORPG will ever be able to unseat WoW's dominance.

Read More

| Gamespot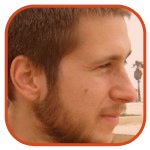 Posted by Brandon Gribin Categories: Internet, MMORPG, PC, Role Playing Games,
Today Blizzard announced that its massively multi-player online RPG, World of Warcraft, now has over 5 million subscribers worldwide. We have only one word to sum that up: WOW. The World of Warcraft game achieved the status of number 1 MMORPG back in July when they hit three and a half million subscribers. With the game recently launching in Taiwan, Macau, and Hong Kong, you know the numbers were going to get astronomical. If you're looking for more Warcraft action, be on the lookout for The Burning Code, an expansion that hits next year.

Read More

| Gaming Horizon
© Gear Live Media, LLC. 2007 – User-posted content, unless source is quoted, is licensed under a Creative Commons Public Domain License. Gear Live graphics, logos, designs, page headers, button icons, videos, articles, blogs, forums, scripts and other service names are the trademarks of Gear Live Inc.