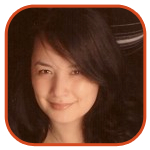 Posted by Veronica Santiago Categories: Action, Animation, Comedy, Drama, Prime Time, Reality, Sci-Fi/Horror, ABC, BBC, Cable, CBS, FOX, HBO, MTV, NBC, 30 Rock, Desperate Housewives, The Hills, DVD,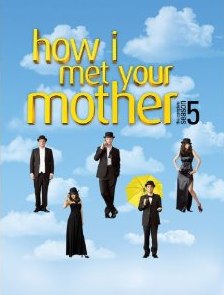 Here are some of the TV on DVD options available this Tuesday:
30 Rock (Season 4)
Being Human (Season 2)
Bored to Death (Season 1)
Castle (Season 2)
Community (Season 1)
Desperate Housewives (Season 6)
Dragon Ball GT (Complete Series)
The Hills (Season 6)
How I Met Your Mother (Season 5)
Human Target (Season 1)
Law & Order: SVU (Season 11)
The Mentalist (Season 2)
Modern Family (Season 1)
Mythbusters (Collection 6)
Spartacus: Blood and Sand (Season 1)
Two and a Half Men (Season 7)
Make sure to also check out the DVD and Blu-ray film options for this week.
Read More

| Amazon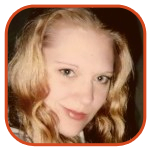 Posted by K.C. Morgan Categories: Prime Time, Reality, Cable, MTV, The Hills, Gossip, Video,
"I think I just wanted to be…happier. And I couldn't fix who I was, being upset with how I looked on the outside," Heidi Montag Pratt used these words while explaining her decision to have plastic surgery while dining in a fine restaurant with her family. Unfortunately, Heidi couldn't really eat her food - her jaw was too sore after she chose to have ten procedures in one day.
In the video, Heidi's self-esteem is called into question - though Montag didn't cotton too well to the comments. Watch the scene (which is from MTV's The Hills) in the video above.
Read More

| Perez Hilton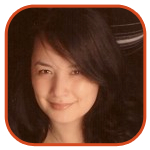 Posted by Veronica Santiago Categories: Prime Time, Reality, Cable, MTV, The Hills, Gossip, Video,
"If I've learned one thing, it's 'Like everybody and trust no one'" - a sentence that could have been said by anyone on The Hills, or by someone simply watching it.
Although MTV's reality series will (finally) come to an end this year, it will do so with a ton-o-drama. What's in store for Season 6? "Heidi 3.0" finally meets
its
her parents; Audrina finds herself drawn to Ryan Cabrera's excuse for a hairstyle; Kristin is accused of being a drug user; Brody finds a new woman he hasn't already dated; Spencer gets emotional; and the "D" word is actually uttered.
The Hills kicks off its final round on April 27.
Read More

| MTV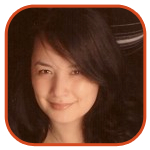 Posted by Veronica Santiago Categories: Prime Time, Reality, Cable, MTV, Video,
Apparently I didn't need to watch Laguna Beach to know that I'm not a Kristin Cavallari fan. (That said - I'm also not a Lo fan, a Stephanie fan, a Brody fan…)
Based on this preview, I now know everything I need to about the upcoming season of The Hills: Justin Bobby had his cowboy hat stolen by Spencer Pratt, Kristin (Lauren's replacement) is kinda like herpes and Heidi Montag will not be a mother anytime soon (thank goodness).
If you feel compelled to find out more, tune in to MTV on Tuesday, September 29th.
Read More

| MTV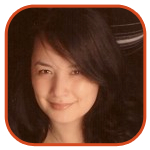 Posted by Veronica Santiago Categories: Specials, NBC, Video,
Sadly, this is what our country had to offer the Miss Universe pageant tonight. (Yes - people outside the US can also watch the event.)
Tip: If you keep the volume down, the poorly danced number is just as humiliating/entertaining. (It also spares you from having to hear Yaz's "Situation" butchered for Heidi Montag's lip-syncing purposes.)
After watching the performance, let us know what you think. Would you rather purchase this song, "Body Language," or "Tardy For The Party" from Kim Zolciak?
(Make sure to check out our other Awkward TV moments.)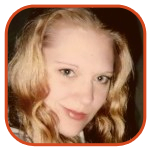 Posted by K.C. Morgan Categories:
After publicly bashing NBC and expressing relief to be free from their commitment to I'm A Celebrity, Get Me Out of Here, Speidi might actually be going back! Oh no, not the Pratts…again.
Click to continue reading Could it Be? Speidi Flying to Costa Rica
Read More

| TMZ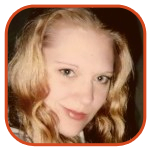 Posted by K.C. Morgan Categories: Daytime, Reality, Talk Shows, NBC, Gossip, Video,
TMZ captured video of Heidi and Spencer Pratt arriving in LA after their stint in Costa Rica. The couple were part of the cast of I'm A Celebrity, Get Me Out of Here, a show they left several times before they finally chose to leave for good.
Now that they're back to their lavish lifestyles, Speidi is singing a different tune. They no longer seem angry at NBC and they are denying that they ever cried "torture" against the network in the first place. "I love NBC. I was never suing NBC," Spencer told that paps as he made his way through the airport. "I guess since you sign a waiver…it's not called torture." Or some smart lawyer patiently explained to the newlyweds that they absolutely don't have a case against the show.
The pair further soaked up the spotlight by appearing on Today, where they were questioned by Al Roker. He valiantly tried to get real answers out of the couple before finally putting an end to the entire Q and A (view the video above).
Click to continue reading Speidi's Back in LA
Read More

| Popeater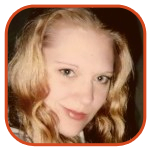 Posted by K.C. Morgan Categories: Prime Time, Reality, NBC, Gossip, Video,
Week two of I'm a Celebrity, Get Me Out Here opened with a two-hour episode that featured more drama, more challenges and more spotlight-stealing shenanigans.
Speaking of stealing the spotlight, Heidi and Spencer Pratt were the first topic of discussion. Cameras recorded the action as they were locked into an isolation chamber for the night. This was the only way the couple could prove themselves, but it still wouldn't guarantee their acceptance by the other campers - for all had to agree it was okay for them to return. Heidi prayed for strength many times during their long night.
"They're so hated. People can't stand them - that's why I love them so much," Janice Dickinson told the camera.
Click to continue reading I'm Not A Celebrity, But Get Me Out of Here Anyway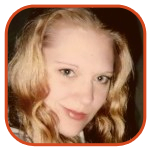 Posted by K.C. Morgan Categories: Prime Time, Reality, NBC, Gossip, Rumors, Video,
When Spencer Pratt compared his and wife Heidi's fame to that of Brad and Angelina, it was only one more in a long line of similar egotistical comments the MTV reality star has made regarding his own celebrity status. Someone please explain to Pratt that a show which averaged 3 million viewers in its fifth season (that would be The Hills, Pratt's big claim to fame) doesn't compare to box office megahits like The Curious Case of Benjamin Button (which has earned more than $329 million internationally). See how Pratt stacks up against Angelina on the Forbes fortune list here.
He calls himself a super-celebrity and says he's far too famous to hang out with the likes of Lou Diamond Phillips, Sanjaya Malakar and Stephen Baldwin, among others. But it's true that Heidi Montag and hubby Spencer Pratt have garnered major press for the newest show to feature the pair - mostly, because we're amazed any two people could be so fanatically in love with themselves.
The bratty Pratts have already left I'm a Celebrity, Get Me Out Here on three separate occasions (that we know about), subsequently returning each time. It's up in the air whether or not they'll be welcomed back with open arms after they rested and refreshed themselves away from the show - the next chapter in their story won't be revealed until the show airs Monday.
Click to continue reading How Does NBC Feels About Speidi's Celebrity Antics?
Read More

| Ryan Seacrest Blog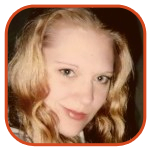 Posted by K.C. Morgan Categories: Prime Time, Reality, NBC, Gossip, Video,
There's something vastly entertaining about seeing usually-spoiled celebs make do without their fancy cars, pretty clothes and expensive amenities…and some are obviously adapting better than others. The stars of I'm a Celebrity, Get Me Out Here do have a few personal possessions to ease the sting of constantly camping out, however. So, what do reality TV celebrities need to make it for days on end in Costa Rica?
Each cast member of the show was allowed to bring three pairs of underwear and three swimming outfits when they were deposited in the wilds of Costa Rica. But each was also allowed to bring a personal item to help ease the pain of family and creature comfort separation for their duration on the show. So…what'd they all bring?
Click to continue reading What Do Celebrities Need for Jungle Life?
Read More

| NBC

© Gear Live Media, LLC. 2007 – User-posted content, unless source is quoted, is licensed under a Creative Commons Public Domain License. Gear Live graphics, logos, designs, page headers, button icons, videos, articles, blogs, forums, scripts and other service names are the trademarks of Gear Live Inc.