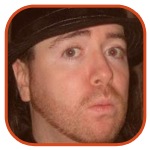 Posted by Adrien Griffin Categories: Athletes, Injuries, MLB,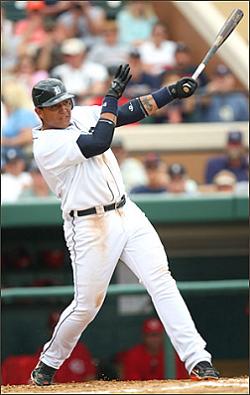 Miguel Cabrera's season came to an early end when he was scratched from Wednesday's game with a sprained ankle. That freezes his 2010 statistics where they are at 150 games played, 38 home runs, 126 RBI, a .328 average, a 1.042 on-base plus slugging percentage, 111 runs scored and 180 hits. His stats have him right in the middle of the conversation about who will be this year's American League Most Valuable Player, but one fact hurts him more than the rest.
Click to continue reading Miguel Cabrera's season is done with ankle sprain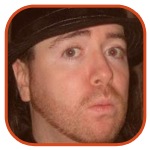 Posted by Adrien Griffin Categories: Athletes, Injuries, NHL,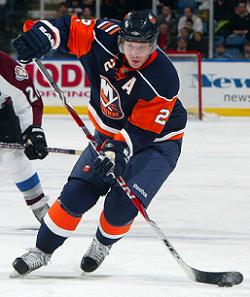 Mark Streit's season may be over before it started. The Islanders' defenseman will likely miss six months after injuring his shoulder during an intrasquad game after being hit by Matt Moulson and falling into the boards. Streit will undergo surgery to repair what initially appears to be a torn labrum and torn rotator cuff, but he may also have suffered a dislocation. The Islanders will have to scramble to find somebody who can fill Streit's skates and hopefully do at least half the job that he did.
Click to continue reading Islanders' Mark Streit gone with shoulder injury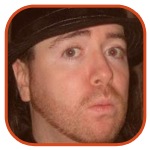 Posted by Adrien Griffin Categories: Athletes, Injuries, MLB,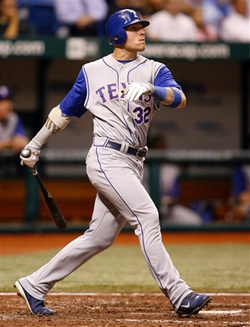 When Josh Hamilton crashed into the wall while catching a Delmon Young fly ball on Sept. 4, he probably wasn't thinking about the injuries he might sustain. Now, almost three weeks later, it's been revealed that he has two fractured ribs and may be out of the Rangers' lineup for more than just the rest of this season. Hamilton is still hardly able to rotate his body, much less swing a bat, and his recovery continues to stall.
Click to continue reading Josh Hamilton finds new injuries in ribs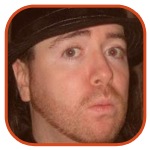 Posted by Adrien Griffin Categories: Athletes, Injuries, MLB,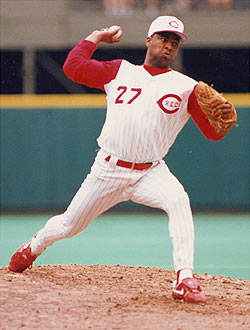 Tommy John Surgery has been in the spotlight a lot in recent years. Now that Stephen Strasburg has fallen victim and has begun the year-long recovery process, fans want to know more about what causes the surgery and why it's so successful. First of all, it's not. Not everybody recovers from TJS. Secondly, the ligaments that tear do so as a result of a 90 MPH or faster fastball. That's all it takes, so it's almost amazing that even more pitchers don't need to have TJS more often.
Click to continue reading Tommy John Surgery not yet perfect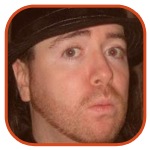 Posted by Adrien Griffin Categories: Athletes, Injuries, MLB,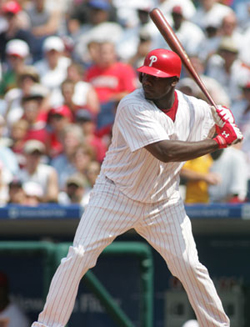 With a 10th inning game-winning home run by Carlos Ruiz, the Philadelphia Phillies beat the Florida Marlins and became Major League Baseball's hottest team. After an unexpectedly slow start to the season, the Phillies have turned their fortunes around and are making a strong push for a playoff berth and not even a slew of midseason injuries seem to be slowing them down. In fact, as more players go down, the team as a whole appears to become strong in subsequent games.
Click to continue reading The Philadelphia Phillies are getting stronger everyday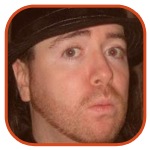 Posted by Adrien Griffin Categories: Athletes, Injuries, MLB,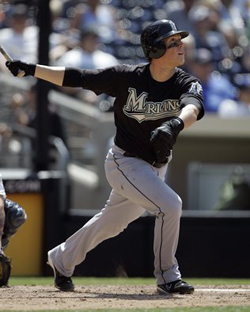 It has been a strange week for injuries. After Sunday's Marlins victory over the Braves, the reigning NL Rookie of the Year, Chris Coghlan, torn a meniscus in his left knee while delivering a celebratory pie to the face of one of his teammates. Coghlan is now on the disabled list, and it's not sure if he'll even play ball again this season. If surgery is not required immediately, Coghlan will be able to take the field again, but you know everybody will be thinking of that left knee and how it will affect his play.
Click to continue reading Chris Coghlan and Huston Street suffer bizarre injuries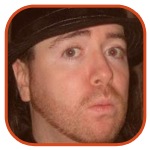 Posted by Adrien Griffin Categories: Athletes, Injuries, MLB,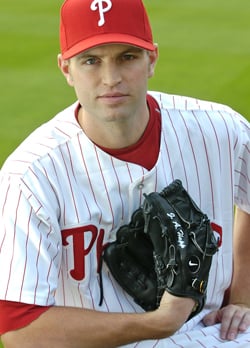 J.A. Happ is all over the place lately. The Phillies will likely lose 47-year-old starter Jamie Moyer to the disabled list with an elbow injury, and Happ seems to be the most likely candidate to replace him, but Happ's name has been linked with several other teams that he's been shopped to, including the Houston Astros, because the Phillies have shown interest in Roy Oswalt and are willing to part with last year's NL Rookie of the Year runner up.
Click to continue reading Philadelphia Phillies J.A. Happ: Trade Bait or Keeper?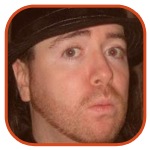 Posted by Adrien Griffin Categories: Athletes, Injuries, MLB, Rumors,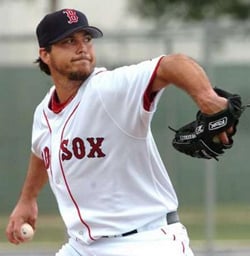 With a 2-1 win over Oakland on Monday night, the Boston Red Sox have now won four of their last 12 games. They have fallen behind both the Yankees and the Rays in the AL East and are one more string of losses away from being out of it; considering the level of competition in their division at least. But with almost a dozen regulars out with injuries, the Red Sox are still in a surprisingly good position.
Click to continue reading Josh Beckett's return bodes well for the Boston Red Sox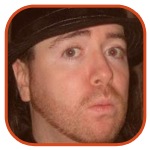 Posted by Adrien Griffin Categories: Athletes, Injuries, MLB,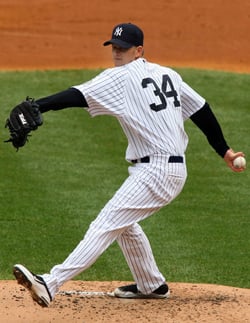 A.J. Burnett is having a tough season. It continued in his latest start on Saturday, when he went two innings against the Tampa Bay Rays. After the second, he disappeared into the clubhouse only to return with a cut above his right hand which he told Yankees manager Joe Girardi that he fell down stairs and ended up staying in the game for two more batters. Afterwards, he admitted he lied to the manager and said he really cut his hand when he slammed open double doors with a Plexiglas cover.
Burnett took ownership and apologized for lying to Girardi, but that may have had as much to do with maturity as it does his wearing a Yankees uniform. Frankly said, the Yankees will not tolerate that behavior. Things might have been different if he were still in Florida or Toronto or anywhere else for that matter, but he is a New York Yankee and excellence is not only the goal of everybody in the organization, it is also expected.
Burnett is no stranger to injuries, having landed on the DL almost a dozen times in his career, but none have been quite like this. Luckily for him, the cut is just above the wrist and not on his fingers. If so, he could really have had some difficulty holding the baseball. Regardless though, the two hitters he threw to after taking the mound in the third both reached base. At that point, Girardi came out with the hook.
It is hard to love a guy like Burnett. His dragon-like behavior is as temperamental as his arm and you never quite know what he's going to be like both on the mound and off. Saturday was one of those double-bad days as his arm got him into trouble then his attitude made it worse before his arm completely derailed him. Burnett isn't supposed to miss his next start, but there will be some hard looks going his way when he does take the mound again, and he'll deserve every one of them.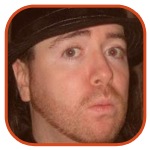 Posted by Adrien Griffin Categories: Athletes, Injuries, MLB,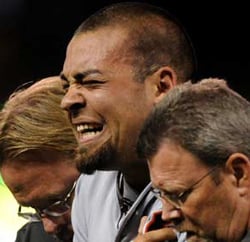 If you haven't heard about Tigers reliever Joel Zumaya's history of injuries, how much time do you have? If you haven't seen his latest injury, don't. Zumaya threw a 99 mph 3-2 pitch to Delmon Young on Monday night and his elbow almost literally exploded doing so. Young fouled the pitch off and moments later froze in horror as he and the rest of the world watched as Zumaya fell to the ground clutching his elbow and writhing in pain.
Click to continue reading The same old song and dance
© Gear Live Media, LLC. 2007 – User-posted content, unless source is quoted, is licensed under a Creative Commons Public Domain License. Gear Live graphics, logos, designs, page headers, button icons, videos, articles, blogs, forums, scripts and other service names are the trademarks of Gear Live Inc.