Tweet
Posted by Oscar M. Cantu Categories: Xbox 360,
It's time for more juicy details about Microsoft's next generation gaming console. This could all be fake info with the sole purpose of distracting us, however, we will soon find out what is real and what is just completely made up. One thing about this information that is interesting is that the information was posted on Team Xbox forums and was quickly removed. - Then again, all the misspelling takes that credibility away. If these specs are true, I can only imagine the price tag will be as big as these specs.
Click to continue reading Xbox 360 Specs Leak

Tweet
Posted by Jesse Easley Categories: Driving, Internet, Portable/Mobile, Wireless,


EA Games has announced that they will be bringing the hit series Burnout to the PSP. Burnout has been a popular game from day one being known for it's speed, aggressive driving, and of course the crashes. The new installment, Burnout Legends, will consist of key features from the first three games as well as some exclusive features for the PSP title. This game will have 8 game play modes, a WiFi mode, and a Game Share mode allowing you to share a demo level with a friend if they don't have to game. Burnout Legends will be displayed at E3 and we will make sure to give you the update from there.
"Burnout Legends is the perfect quick gaming fix for the PSP," said Alex Ward, creative director, Criterion Games. "As anyone who's played Burnout can tell you, a quick 30 second crash junction can be just as satisfying as a two-hour multiplayer session – and that's the hallmark of a perfect PSP game."
Read More

| EA Press Release

Tweet
Posted by Oscar M. Cantu Categories: Xbox 360,
Looks like MTV has dropped the ball when it comes to keeping the details of its Xbox 360 special under wraps. Now we even have details on when the thing will launch! We all assumed it was sometime before the holiday season, but now the MTV show information states the software will be out in November. Start saving now if you haven't begun yet.
MTV Presents: The Next Generation XBOX Revealed*
This special highlights the exciting new generation of XBOX. Packages include: Tours of the design labs Interviews with the designers Behind-the-scenes and inside scoop Never-before-seen footage of new videogames. Trailers of the newest games that are due out in November for the new XBOX. The next generation will be revealed at an event at the Avalon club in LA, hosted by Elijah Wood and featuring performances by The Killers and Snow Patrol
Read More

| MTV Show Schedule

Tweet
Posted by Jesse Easley Categories: Accessories, Features, Reviews,

We recently got the PS2 and Xbox versions of DreamGear's new i.Glow controller and wanted to share our thoughts. The DreamGear's i.Glow controller is a standard wireless controller with an extra kick - it lights up with interesting effects! Check out our mini review after the jump.
Click to continue reading Dreamgear i.Glow Wireless Xbox/PS2 Controller Mini Review
Tweet
Posted by Edwin Soto Categories: Portable/Mobile,
Nintendo plans on bringing yet another touch-enabled application to the Nintendo DS, and this one is a real winner. Touch Dic. Sounds (not so) innocent enough, right? Touch Dic will include a dictionary, hence the "Dic" part, and a calculator. Leave it to the Japanese to continually come up with funny ways to say things. It is safe to say that the product will be rebranded if and when it hits the states. Gamecube Europe provides a link to the Japanese site that has been created for Touch Dic. Pokemon pr0n not included.
Read More

| Gamecube Europe

Tweet
Posted by Oscar M. Cantu Categories: Xbox 360,
We've been drooling over the past "leaked" images for some time now. Well now you can salivate all over the full Xbox 360 in all its glory. Someone was able to snap some quick shots of the new Xbox at the L.A. unveiling last night – seems to me someone has been playing Splinter Cell a little too much. The Xbox 360 pictured has the hard drive attached on the top as previously speculated, white wireless controller, Xbox Live headset, a camera attachment and a remote control with a very interesting windows logo! Check out the images after the jump.
Click to continue reading XBOX 360 Full Images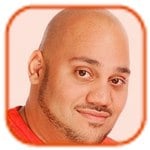 Tweet
Posted by Andru Edwards Categories: Features, Portable/Mobile, Wireless,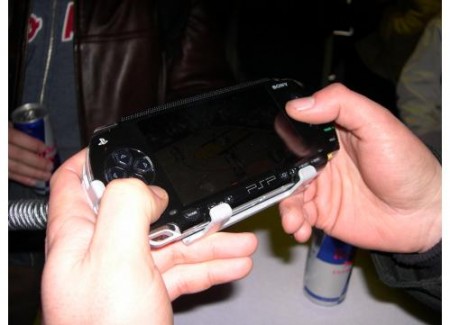 The PSP is one heck of a little game system that promises almost Star Trek-like wireless multi-player gaming. You can have a Wireless LAN gaming session with friends without having to carry a desktop PC, string Ethernet all over some dank basement, or worry about some loser running an aim-bot. But alas one of the problems of many PSP gamers is that not that many of one's friends have invested their two hundred and fifty bucks for a PSP of their very own. How cool would it be to throw your own public PSP wireless LAN party?
Click to continue reading How To: Throw A PSP WiFi LAN Party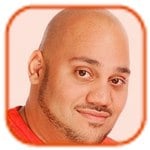 Tweet
Posted by Andru Edwards Categories: Accessories, Features, Portable/Mobile, Reviews,
So Jake from 8bitJoystick has decided to join us here at Gear Live and PlayFeed, and we are very happy to have him. You can look forward to his weekly column, set to publish this week. For now, take a look at a sample of his work.
Yesterday I decided that it was not worth the wait and money to get a 1-Gig MemoryStick Duo card for my PSP and I picked up a much more reasonable 256 Meg MemoryStick Duo made by SanDisk. They have a new line of cards that are all bright colors that is deliberately trying to go after the PSP gamer market. I am glad that there is some competition for manufacturing MemorySticks for the PSP. I do remember when there was a drought of PS2 Memory Cards and it did suck ever so hard.
Click to continue reading Review: SanDisk 256 MB Memory Stick Duo Card for PSP

Tweet
Posted by Jesse Easley Categories: Adventure, PC, PlayStation 3, Xbox 360,
With all the rumors about next-gen consoles we went searching for some games that are set to be released for them. We're still searching, but we came across one game which looks pretty neat, called Possession. Now, zombies are very popular whether they are in games or movies, but this game has a twist. No more saving yourself and others from the dreaded zombies of "City X" because in Possession you are the enslaver and your goal is to start a zombie apocalypse. The main character was once human, but through the game's story you start to see why he's after everyone. Right now the plan for this game is to be released on the Xbox 360, PS3, and eventually PC.
Read More

| Get Possessed
Tweet
Posted by Edwin Soto Categories: Internet, PC, Role Playing Games,
Boy, was your mama wrong about video games not getting you anywhere in life. RYL: Path of the Emperor will debut on June 21st, but you can pre-order the MMORPG ($49.99) at EB starting today. If you do pre-order, you will automatically qualify to enter the July 1st tournament worth $1,000,000 if you win. What's more, the finals will be held at E3 2006, so the victor can gloat on the grandest video game stage of them all.
Click to continue reading $1,000,000 To Play "RYL: Path of the Emperor"
© Gear Live Media, LLC. 2007 – User-posted content, unless source is quoted, is licensed under a Creative Commons Public Domain License. Gear Live graphics, logos, designs, page headers, button icons, videos, articles, blogs, forums, scripts and other service names are the trademarks of Gear Live Inc.