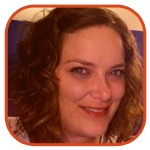 Posted by Jenny Lewis Categories: Dessert, Comfort Food, Baking,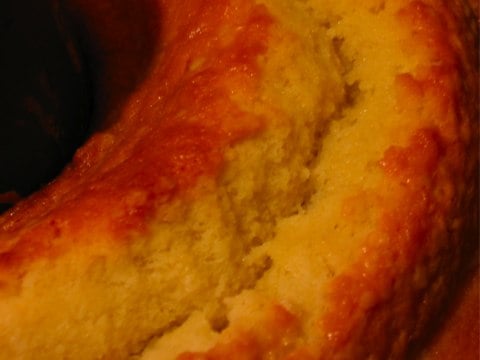 Cake. We can all agree that it's awesome, correct? Good. While it's undeniably easy to stop in your trendiest neighborhood bakery or pick up a boxed mix and a tub of frosting (and please just… don't), making a cake from scratch is not nearly as intimidating as you might think. In fact, I'm fully confident that anyone with a mixer and a bundt pan can successfully bake this cake. Besides, starting from a recipe as great as this one, you don't have to be an expert baker, you just have to have good notes from the real recipe experts - in this case, grandmothers.
Click to continue reading Recipe: Dave's Grandmother's Pound Cake

Posted by Jenni Burns Categories: Dessert, Snacks, Recipes, Chocolate, Vegan, America, Baking,
Our family likes to make up a batch or two of these healthy oatmeal cookies to keep in the freezer, they work great for when we are feeling like something sweet but not wanting to be "bad." They make a healthy treat for the whole family, and they are so easy to make. I make these cookies if I am wanting to do some cooking with the kids but don't have time to make something that is really involved. Because you don't have to bake these cookies, they make up in less than 30 minutes.
Vegan No-Bake Oatmeal Cookies
Ingredients:
2/3 cup maple syrup
1/4 cup coconut oil (or other shortening of choice)
4 tablespoons unsweetened cocoa powder, less if you don't like a really rich chocolate flavor
1 teaspoon ground cinnamon
1/2 cup peanut butter
2 cup rolled oats
1 teaspoon vanilla extract
Directions:
In a saucepan over medium heat combine the maple syrup, oil, cocoa and cinnamon. Boil for three minutes, stirring constantly.
Remove from heat and stir in the peanut butter, rolled oats and vanilla until well blended.
Drop by heaping spoonfuls onto waxed paper (I used foil and sprayed it so they wouldn't stick) and chill to set, about 30 minutes. Keep refrigerated.


Posted by Jenni Burns Categories: Breakfast, Dessert, Side Dishes, Snacks, Recipes, Grains, Nuts, America, Baking,
I made these muffins last night to go with our dinner and, wow, they were awesome! The kids loved them—in fact, I think they would have preferred to just have muffins for dinner! I got this recipe from All Recipes and altered it quite a bit. I was very happy with how they turned out, very moist and full of flavor. If you want a little sweeter muffin, add more honey, or just drizzle a little honey on your warm muffin. These were great, we will be trying them again soon.
Click to continue reading Recipe: Blueberry Pecan Whole Grain Muffins

Posted by Jenni Burns Categories: Dessert, Snacks, Comfort Food, Recipes, Chocolate, Sugar, America, Baking,
About three years ago my family took the plunge and left white flour behind. We have switched from using white flour to using only whole wheat flour. It's been a slow process, I began with exchanging portions of white flour for wheat in recipes that called for all purpose flour. This slow change allowed our palates time to get used to the change in flavor and texture. Now we use almost 100% whole wheat in all our recipes. Most people who prefer the taste and texture of white flour, will be surprised that these cookies are made from 100% whole wheat flour. In fact my neighbor told me, "I think these are the best chocolate chip cookies I've ever eaten!" I adjusted this recipe from an old church cookbook from my childhood. These have definitely become a family favorite, but we try not to make them too often, you can't just eat one!
Click to continue reading Whole Wheat Chocolate Chip Cookies Recipe

Posted by Jenni Burns Categories: Dinner, Side Dishes, Recipes, Grains, Vegetarian, America, Baking,
We love cornbread in our household. I liked that this recipe called for whole wheat flour. I think it makes the cornbread turn out a little less moist, and more crumbly. But definitely still wonderful - especially slathered with butter! I got the recipe right from the back of the Bob's Red Mill cornmeal package. We ate this with some delectable Lentil Curry Vegetable Soup, yum!
Click to continue reading Whole Wheat Cornbread Recipe

Posted by Jenni Burns Categories: Dinner, Recipes, Beef, Meat, Poultry, America, Baking,
After eating these enchiladas tonight my husband said, "I wouldn't mind eating these twice a month!" My kids loved them too. Anyone who prepares meals for other people, knows that it's a huge plus when the consumers like what you've prepared. I've tried several different enchilada recipes and this one was one of my favorites, nice flavor and great texture. The sauce in this recipe is more of a cream sauce, we like the red enchilada sauce so I cooked the meat in the red sauce and then just went ahead and poured a little enchilada sauce over the top before I baked it. Yum! I got this recipe from All Recipes, and of course, it's been altered a bit. Hope you like this recipe as much as we did.
Click to continue reading Shredded Beef or Chicken Enchiladas Recipe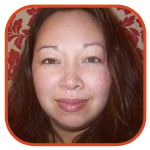 Posted by Monica Edwards Categories: Dinner, Features, Recipes, Vegan, Vegetarian, America, Baking, Barbecuing,
This recipe was passed to me from a friend who has been a vegetarian all her life. So, needless to say, she has an arsenal of delicious veggie recipes that I have gleaned to add to the eclectic bunch that I rotate throughout the week. I love this particular recipe for tofu because everyone (including my kids) who has tried it, loves it. And it makes tofu taste like you would never believe. It has a few ingredients that one might seem would not be paired together but all of the flavors blend so well and it is a recipe to be tried on the naysayers of tofu. It is a meal that needs an extra day to prep, but it is so easy and foolproof. It is a healthy, protein packed meal that you will feel good about feeding to your kids. Serve it on top of white or better yet, brown rice; I like to add a green vegetable on the side to add that bit of color to please the eyes as well as the palate. I usually go with broccoli or green beans, but also love asparagus lightly sauteed with some olive oil and kosher salt and freshly ground pepper.
Click to continue reading BBQ Tofu Recipe

Posted by Jenni Burns Categories: Dinner, Recipes, Fish, America, Baking,
Last night my family and I enjoyed a lovely dinner of pink salmon and freshly picked bush beans, provided by our kind and generous neighbors. One of our neighbors gave us the salmon and another neighbor generously offered to let us pick beans in their bountiful garden. So keeping up with our Eat Local Challenge was as simple as right next door. The salmon was caught in the San Juan Islands, in Washington. We fully enjoyed this flaky delicacy. Even the kids who are 4 and under (whom sometimes are not quite as appreciative of good food), loved it and asked for seconds. So without further ado, the recipe which I altered a bit from All Recipes:
Garlic and Lemon Thyme Salmon
INGREDIENTS:
2 (1.5 pound) salmon fillets
1 head garlic, peeled
1/2 cup olive oil
Several sprigs of fresh lemon thyme, pick off leaves
1 teaspoon salt and pepper to taste
DIRECTIONS:
In a food processor, process garlic to a rough mince, add thyme and olive oil and pulse a few times to combine.
Lay fish fillets in a baking dish, skin side down. Do not oil the pan unless you want the skin to come up easily. I prefer for the skin to stick to the pan for easy removal. Rub garlic mixture over fish. Cover and refrigerate for 2 hours.
Preheat oven to 375 degrees F.
Remove cover. Bake in preheated oven for 15 minutes. Do not overcook. I had 3 fillets and it took about 8-10 minutes longer to get it cooked through.
Serve immediately, enjoy!
Posted by Janie Franz Categories: Preparation, Baking, Shopping, Food Trivia, History, Fruit, Vegetarian,
There are many different varieties of apples available today. Some are old favorites and others are a bit more difficult to find.
Lady or Api apple. One of the oldest varieties, this apple dates from the first century A.D., but is not readily found in most supermarkets. Gourmet shops or fruit sellers in large cities often stock this sweetly tart apple. It is a small red or yellow apple with a red blush and is great for desserts and sauces. Because of their small size, Lady apples add a lovely touch to fruit baskets or are used as a garnish. They are available during the winter.
Click to continue reading A Guide To Different Apple Types
Posted by Janie Franz Categories: Dessert, Snacks, Features, Recipes, Dairy, Baking, Parties,
No tea table should ever be without scones. If you haven't had one before, think of them as delicate, sweet biscuits. There are also lots of variations for making Devonshire Cream. This one is super easy.
SCONES
Ingredients:
2 cups flour
1 tbsp sugar
3 tsp. baking powder
½ tsp. salt
1/3 cup butter
1 egg, beaten
½ to 3/4 cup milk

Heat oven to 425 degrees. In a large bowl, mix together flour, sugar, baking powder, and salt. Grate the butter into the flour mixture and combine until it is the consistency of coarse corn meal. Add egg and ½ cup milk. Stir until a dough forms. If it is too dry, add more milk, a tablespoon at a time. Turn onto a floured board and knead 10 times. Roll out ½ inch thick and cut with a 2-inch cookie cutter. Put the scones on a greased baking sheet and brush with milk. Bake 12-14 minutes.

DEVONSHIRE CREAM:
Ingredients:
3 oz. cream cheese, softened
1 tbsp. sugar
1/8 tsp. salt
1 cup whipping cream
Preparation:
Cream sugar, cream cheese, and salt. Stir in whipping cream. Beat with an electric mixture until stiff. Refrigerate before using.
© Gear Live Media, LLC. 2007 – User-posted content, unless source is quoted, is licensed under a Creative Commons Public Domain License. Gear Live graphics, logos, designs, page headers, button icons, videos, articles, blogs, forums, scripts and other service names are the trademarks of Gear Live Inc.