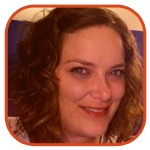 Posted by Jenny Lewis Categories: Dessert, Snacks, Holiday Cooking, Chocolate, Spices, Baking, Festivals, Parties,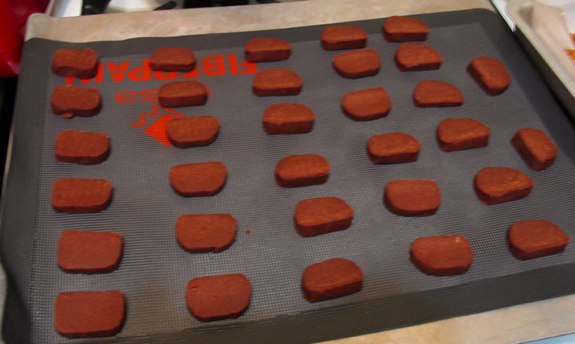 Cakes are great, pies are good, anything gooey and sweet is fantastic. But cookies? So underrated. Cookies are, in my opinion, the best way to end a party. Put a big plate of cookies out at the end of a party and people will eat them up! I made these Mexican Chocolate Icebox cookies the first time a couple years ago, and they've been the sleeper hit in my repertoire.
1 1/2 cups all-purpose flour
3/4 cup cocoa powder
3/4 t ground cinnamon
1/2 t cayenne
1/4 t salt
1/4 t freshly ground black pepper
12 T (1 1/2 sticks) butter, room temperature
1 cup sugar
1 1/2 tsp vanilla extract
1 egg
PREPARATION:
Sift together the flour, cocoa, cinnamon, cayenne, salt and pepper in a medium bowl.
In a large bowl, cream together butter and sugar. Beat in vanilla extract and egg. Gradually add flour mixture until dough is uniform in color and no unmixed flour remains.
Shape into two 9" logs and wrap tightly in plastic wrap. Make sure the wrap is airtight. Freeze overnight. The dough will keep up to six weeks in the freezer.
When ready to use, preheat oven to 375F and bake for 8-10 minutes. Cookies should feel a bit firm at the edges. Store in an airtight container when cool.
Be sure to check out our other Cinco de Mayo recipes!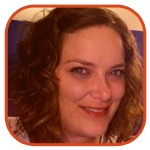 Posted by Jenny Lewis Categories: Dinner, Holiday Cooking, Kitchen Gadgets, Recipes, Grains, Boiling, Parties,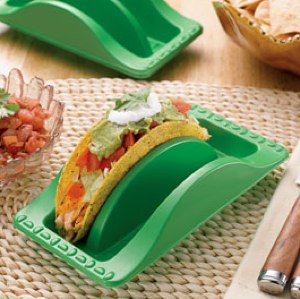 Hopefully you didn't fill up too much on dips and drinks, because I believe I have a beauty of an entree idea and a gadget that is perfectly matched.
"Make your own…" bars are super fun, and incorporating them into a party is always a hit - everyone gets exactly what they want. And a Cinco de Mayo taco bar couldn't be more awesome! Get yourself a meat or two, lettuce, sour cream, cheese, radishes, and some leftover guacamole and pico de gallo, set them all out in bowls with a stack of warmed tortillas for soft tacos and a stack of taco shells. And I recently made the life-changing discovery of these taco plates that keep your tacos upright and your ingredients safely inside the shells.
So what's to serve with the tacos?
Click to continue reading Cinco de Mayo Dinner: Mexican rice recipe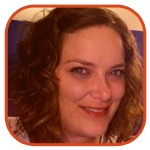 Posted by Jenny Lewis Categories: Beverages, Cocktails, Spirits, Holiday Cooking, Recipes, America, Festivals, Parties,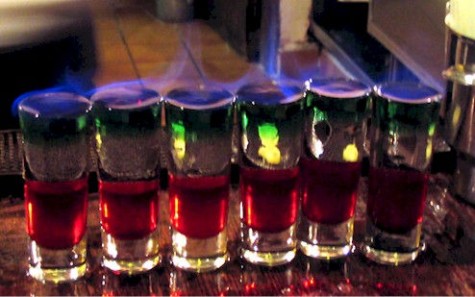 So, in case our horchata recipe wasn't strong enough for you, we've got something with a little more kick for your Cinco de Mayo party. Usually if I'm imbibing tequila, it's in margarita form and I am just fine with that. But the Mexican Flag is consistently great just as it is.
Ingredients:
1 cup of tequila
the juice of 2 1/2 limes
3 tablespoons powdered sugar
Maraschino cherries
Green seedless grapes
Banana
Preparation:
Dissolve the sugar into the lime juice and then mix with the tequila. Pour over ice and garnish with a cherry, a grape and a slice of banana.
Next up in our Cinco de Mayo recipes series, a trio of tasty toppings for tortillas. Okay, really it's three dip recipes, but I love alliteration.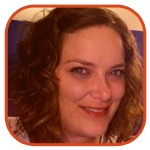 Posted by Jenny Lewis Categories: Beverages, Milk, Holiday Cooking, Recipes, Summer Cooking, Dairy, Parties,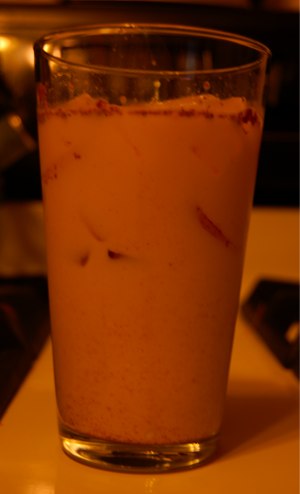 Cinco de Mayo is here! And if you're not hip to the actual reason the fifth of May is celebrated, let me clue you in! On May 5, 1862, 4,000 Mexican soldiers defeated the French army and an army of traitor Mexican soldiers to regain control of the country in Puebla.
Anyone can go to their local Mexican joint to celebrate. But WHY? Over the course of today, I'm going to lay out easy recipes to cover your celebration, from drinks to dessert. First up, horchata!
Click to continue reading Cinco de Mayo drinks: Horchata recipe
Posted by Janie Franz Categories: Shopping, Tableware, Parties,
One of the staples of any kitchen is its versatile dinnerware. Stoneware (also called potteryware) is just one of those must-haves that combine strength with being microwavable, ovenproof, and dishwasher safe, but finding reputable manufacturers who can bring all of that to the table with good design sense are hard to find. One company, HENN Workshops in Warren, Ohio, began with a couple's dream of furnishing their new home with antique collectibles that they could use every day. Unfortunately, that dream came with a huge price tag as well as the fear of breakage with collectibles. Even finding reproductions was problematic, so in 1982 Jerry and Cherie Henn decided to create their own handcrafted designs in a small workshop in Jerry's farm, which his family had owned for five generations.
Today, HENN Workshops have 300 craftsmen in three manufacturing sites in Ohio and Pennsylvania. They are producing sturdy potteryware that would make our great grandmothers proud to use, but can be popped into the oven or in the microwave. And, most importantly, you can put them in the dishwasher without guilt. The dinnerware, in speckled pattern and jewel and pastel solids, is complemented serving pieces that fit every family's needs. They have platters, giant spaghetti bowls, condiment crocks, and even baskets and tiered wrought iron holders that the dinner plates and serving bowls fit into.
Read More

| HENN Workshops

Posted by Janie Franz Categories: Lunch, Recipes, Summer Cooking, Eggs, Parties,
These delicate sandwiches were inspired by a friend who made an egg salad and caviar pie for her guests. The delicate egg salad is a good foil for the tang of the caviar.
Ingredients:
4 eggs, hard-cooked, peeled
1/4 cup mayonnaise
salt and pepper to taste
1 1/2 tsp. dill, finely minced
3 tbsp. butter, softened
1 small jar of black caviar
5 tbsp. yogurt
10 slices bread
Preparation:
Slice peeled eggs into a bowl and mash with the back of a fork. Add mayo, dill, and salt and pepper. Mix until well blended.
Trim the crusts from the bread and spread one side of each slice with butter. Put 2 tbsp. egg salad on five of the buttered slices. Spread 1 tbsp. of yogurt over the egg mixture on each sandwich. Top with a half tsp. or so of caviar for each sandwich and spread carefully. Cover with the remaining buttered bread slices. Cut into triangles.
Posted by Janie Franz Categories: Lunch, Recipes, Summer Cooking, Parties,
The ultimate English tea sandwich is made with delicate cucumbers. With the addition of sweet Tarragon Butter, it becomes a heavenly addition to anyone's summer tea table.
Ingredients:
1/2 English cucumber, peeled, sliced thin
1/4 tsp. salt
1 tbsp. cider vinegar
1/2 cup butter, softened
2 tbsp. fresh tarragon, minced
2 tbsp. parsley, minced
Squeeze of lemon
Dash of salt
14 slices bread
Preparation:
Place cucumber sliced in a ceramic bowl. Add salt and vinegar and toss. Let them stand at least for 1 hour until most of the water comes out of the cucumber. Drain in a colander.
Put the softened butter in a bowl. Add minced tarragon and parsley, lemon, and salt. Mix well.
Spread Tarragon Butter on one side of each slice of bread. Cover with cucumber slices. Close sandwiches. Trim crusts and cut into triangles (halves or quarters). [Note: You may trim the bread before you assemble the sandwiches.]
Posted by Janie Franz Categories: Lunch, Recipes, Summer Cooking, Condiments, Salad, America, Southern, Parties,
These tea sandwiches are spicy and make a great addition to a summer tea. They are based on the New Orleans favorite Muffuletta, a garlicky olive salad. You can also add thinly sliced meats to the cheese if you wish.
Ingredients:
1 pkg. steak buns (6) (with sesame seeds if possible)
Olive Salad - Recipe Below
12 slices Havarti Cheese, sliced paper thin
Herb Butter - Recipe Below
Olive Salad
1/3 cup green olives, pitted, minced
1/3 cup kalamata olives, pitted, minced
2 garlic cloves, finely minced
1/4 cup parsley, finely minced
½ tsp. oregano, finely minced
1/4 tsp. pepper
1/4 cup olive oil
2 drops green pepper sauce
Preparation:
Mix all ingredients together.

Herb Butter
1/4 cup butter, softened
1 tsp. garlic, minced finely
1 tbsp. roasted red bell pepper, minced
2 tsp. parsley, minced
1/4 tsp. lemon juice
3/4 tsp. Dijon mustard, coarse stone ground
1/4 tsp. each, marjoram, chives, oregano, tarragon (or any combination of fresh herbs), finely minced
Preparation:
Mix all ingredients into the softened butter.
Slice buns, if they aren't pre-sliced. Butter inner side of each bun. Spoon 1 tsp. of Olive Salad on the bottom halves of the buns. Top with 2 slices of cheese each and the buttered bun tops. Slice into quarters. Let the Muffuletta sit for at least an hour and then serve.
Posted by Janie Franz Categories: Dessert, Snacks, Features, Recipes, Dairy, Baking, Parties,
No tea table should ever be without scones. If you haven't had one before, think of them as delicate, sweet biscuits. There are also lots of variations for making Devonshire Cream. This one is super easy.
SCONES
Ingredients:
2 cups flour
1 tbsp sugar
3 tsp. baking powder
½ tsp. salt
1/3 cup butter
1 egg, beaten
½ to 3/4 cup milk

Heat oven to 425 degrees. In a large bowl, mix together flour, sugar, baking powder, and salt. Grate the butter into the flour mixture and combine until it is the consistency of coarse corn meal. Add egg and ½ cup milk. Stir until a dough forms. If it is too dry, add more milk, a tablespoon at a time. Turn onto a floured board and knead 10 times. Roll out ½ inch thick and cut with a 2-inch cookie cutter. Put the scones on a greased baking sheet and brush with milk. Bake 12-14 minutes.

DEVONSHIRE CREAM:
Ingredients:
3 oz. cream cheese, softened
1 tbsp. sugar
1/8 tsp. salt
1 cup whipping cream
Preparation:
Cream sugar, cream cheese, and salt. Stir in whipping cream. Beat with an electric mixture until stiff. Refrigerate before using.
Posted by Janie Franz Categories: Lunch, Parties,
The heat of the Dog Days of Summer is the perfect time to enjoy a Summer Tea. Melt-in-your-mouth scones smothered in Devonshire Cream and dainty tea sandwiches packed with loads of flavor can grace your summer table without slaving over a hot stove. Serve with lots of raspberry ice tea and lemonade, and you've got yourself a party–formal or very casual.
The scones can be made the day before and served at room temperature or heated briefly in the microwave. These tea sandwiches aren't hard to make, though they will look like you labored for days! Make the fillings a few days before and assemble the day of. Make the tea and lemonade the morning of your party.
© Gear Live Media, LLC. 2007 – User-posted content, unless source is quoted, is licensed under a Creative Commons Public Domain License. Gear Live graphics, logos, designs, page headers, button icons, videos, articles, blogs, forums, scripts and other service names are the trademarks of Gear Live Inc.