Justin Verlander's getting all of the attention for the AL Cy Young award, and rightly so, but getting overlooked in the discussion is the work of teammate and closer Jose Valverde, who has converted all 47 save attempts this season. In fact, Valverde has earned a save in 13 of Verlander's 24 victories this season. Put an average closer in place of Valverde and just how many wins do you think Verlander would have instead?
Click to continue reading Justin Verlander and Jose Valverde anchoring the Detroit Tigers' pitching staff
For the past five seasons, anybody watching Curtis Granderson would know that he's capable of doing something great anytime he steps up to the plate. He's proving them right this season. Granderson is having a career year with the New York Yankees, and even if it ended today, you would have to give him serious consideration for the American League MVP award. Granderson has already broken several personal bests and is on pace to break several more.
Click to continue reading Curtis Granderson leading New York Yankees to the postseason
The San Francisco Giants have been anything but worthy defenders of their World Series championship lately. They've lost more than they have won lately and have seen a somewhat comfortable lead in the NL West over the Arizona Diamondbacks shrink to a mere half game. The latest insult came on Thursday night when Cliff Lee – who last pitched against the Giants as a member of the Texas Rangers in the Fall Classic – shut them down and kept them off the scoreboard, handing them their ninth loss in 14 games.
Click to continue reading Slumping San Francisco Giants losing ground to Arizona Diamondbacks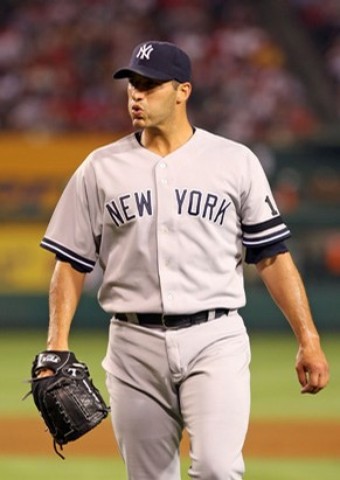 New York Yankees pitcher Andy Pettitte will be hanging up his glove and will retire, ending what has to be one of the better MLB careers a player could have. Pettitte won five World Series rings (1996, 1998, 1999, 2000, 2009) with the Yankees and is MLB all-time postseason winningest pitcher with 19 wins. He finished with a 240-138 record and 3.88 ERA in sixteen seasons, three with the Houston Astros and 13 with the Bronx Bombers. His candidacy for the Hall of Fame will be contentious as he did not win the magical benchmark of 300 wins, but 240 victories and an under 4.00 ERA in the Modern Era, as well as the rings and playoff wins, will make the voting close. However, that's all in the past and it's time for Pettitte to work on his future.
Read More

| ESPN New York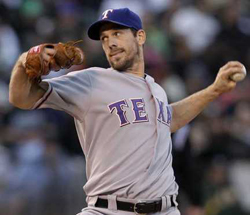 When you have a player like Cliff Lee on the market, only two kinds of teams will make a real run to get him: those in contention and those willing to overpay. Teams rebuilding will rarely offer anything beyond a phone call to an agent before bowing out, which is why you won't see Lee wind up in a city like Oakland or Toronto, who both have excellent young pitching staffs, but neither think they are only one or two moves away from seriously contending.
Click to continue reading The art of luring free agents such as Cliff Lee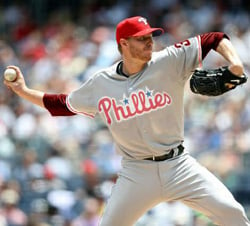 As predicted by many as soon as he first donned his Phillies uniform, Roy Halladay has won the National League Cy Young Award. Was there any doubt? Apparently not among voters. Halladay was a unanimous decision, picking up all 32 first-place votes for a total of 224 points. St. Louis's Adam Wainwright finished in a distant second with 122 points while two-time defending NL Cy Young winner Tim Lincecum – whose Giants defeated Halladay's Phillies in the postseason – was 11th in voting with two measly points.
Click to continue reading Roy Halladay wins second Cy Young in unanimous decision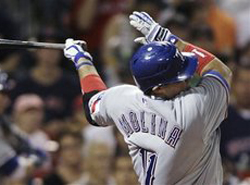 Bengie Molina couldn't lose in this World Series. Sure, his Texas Rangers did roll over to allow the San Francisco Giants to win their first World Series since moving out of the Polo Grounds, but Molina's allegiance to both teams during this season gave him the right to wear a World Series ring regardless of how the series played out. Molina started the season with the Giants, but was sent to the Rangers to make room for Buster Posey behind the plate.
Click to continue reading Bengie Molina wins ring with losing Texas Rangers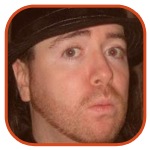 Posted by Adrien Griffin Categories: Championship, MLB, Playoffs,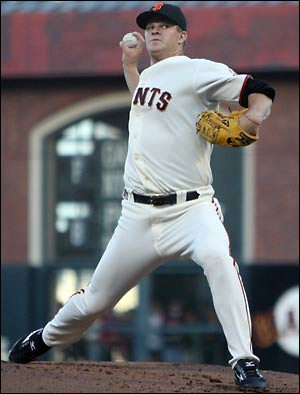 Somebody should tell C.J. Wilson and Matt Cain that they're not aces in this World Series. At least not yet. After both Cliff Lee and Tim Lincecum failed to deliver the goods in Game 1, Wilson and Cain combined to throw 13 2/3 innings with seven hits and two earned runs. Both Lee and Lincecum each allowed more hits and earned runs. The 9-0 final score in Game 2 is no indication of how the starting pitching fared; at least not in Wilson's case.
Click to continue reading Giants open commanding 2-0 lead in World Series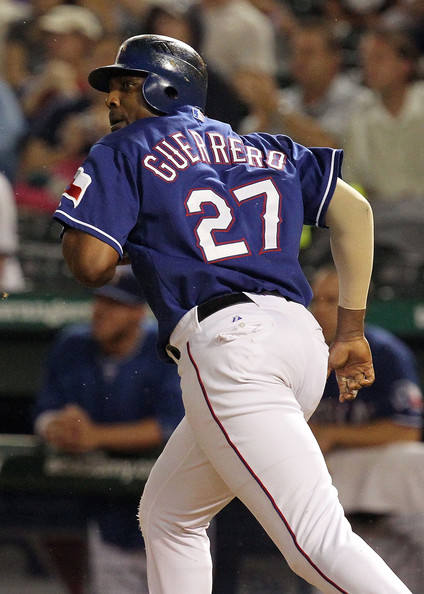 Fans of the Giants were probably the only ones who got anything good out of Game 1 of Wednesday's World Series debut. That good came in the form of a win and the presence of Vladimir Guerrero. Questions regarding Guerrero's presence in Ron Washington's lineup were answered when Vlady showed up in right field for just the 18th time this season, and it cost his team dearly. Vlady made more mistakes than his personal score sheet will indicate, and his team lost the game.
Click to continue reading Vladimir Guerrero makes mockery of World Series stage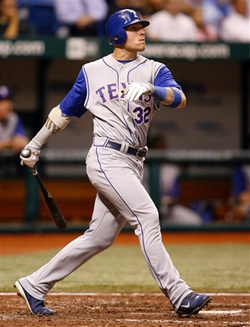 A month ago, Josh Hamilton was just returning from a rib cage injury that had sidelined him for the better part of September. That injury seems like ancient history to the Texas outfielder. Now, he's expected to carry a Rangers offense through a powerful Giants pitching rotation that includes two-time National League Cy Young Award winner Tim Lincecum and fellow starter Matt Cain, while the bullpen crowd features Sergio Romo and Grizzly Adams-wannabe Brian Wilson.
Click to continue reading Josh Hamilton set for first World Series
© Gear Live Media, LLC. 2007 – User-posted content, unless source is quoted, is licensed under a Creative Commons Public Domain License. Gear Live graphics, logos, designs, page headers, button icons, videos, articles, blogs, forums, scripts and other service names are the trademarks of Gear Live Inc.