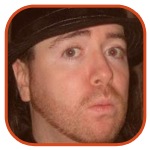 Posted by Adrien Griffin Categories: Athletes, Injuries, MLB,
Toronto Blue Jays pitcher Dustin McGowan was activated off the 60-day disabled list. He was only on that list because MLB doesn't have a 1,000-day DL. McGowan has been out of the majors for more than three years. During that time, he's had three surgeries; two on the rotator cuff in his throwing arm and another for a knee injury. Combined with several other setbacks, many thought his short major league career was prematurely finished.
Click to continue reading Dustin McGowan finally makes it back to MLB
For the past five seasons, anybody watching Curtis Granderson would know that he's capable of doing something great anytime he steps up to the plate. He's proving them right this season. Granderson is having a career year with the New York Yankees, and even if it ended today, you would have to give him serious consideration for the American League MVP award. Granderson has already broken several personal bests and is on pace to break several more.
Click to continue reading Curtis Granderson leading New York Yankees to the postseason
The home run race has been tight all season long, and right now, the Toronto Blue Jays' Jose Bautista clings to a one-homer lead over Mark Teixeira of the New York Yankees. Bautista is the reigning home run king, and he and Teixeira have a comfortable lead over the rest of the pack in baseball. Bautista has had trouble getting the ball out of the park lately, while Teixeira has been hitting them with ease, so it's not unrealistic to think we may soon have a new leader soon. If Teixeira can hold the lead for longer than a day, he'll be the first person to do that to Bautista in over a year.
Click to continue reading Jose Bautista and Mark Teixeira heating up in the home run race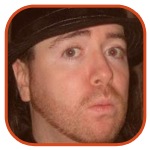 Posted by Adrien Griffin Categories: Athletes, MLB, Trades,
Heath Bell looks like one of the most attractive players who may be available at this year's non-waiver trade deadline. Reports are coming out of most cities saying that team so-and-so has inquired about Bell, but does that mean San Diego Padres GM Jed Hoyer is likely to trade him? Not necessarily. Many GMs will call Hoyer simply to find out the asking price for Bell, many of whom have no interest in actually putting together a deal.
Click to continue reading Heath Bell trade will set market value for league's relievers
The MLB All-Star Game signals the unofficial end to the first half of the MLB season. With that begins all the end-of-season races, from playoff pushes to individual awards to even the trade deadline. One of the more interesting races to watch is for the American League MVP which, right now, is a two-horse race between the Boston Red Sox's Adrian Gonzalez and Toronto Blue Jays' Jose Bautista.
Click to continue reading Adrian Gonzalez versus Jose Bautista for AL MVP
As pitching becomes more and more specialized, we're gradually seeing a decline in the number of wins and losses they'll rack up over the course of a career. We'll never see another 400 or 500 game winner, and even 300 game winners will become scarce. But what story does a won-lost record really tell? It certainly doesn't indicate how well a pitcher performed. Just ask Ricky Romero, who is currently 5-6 for the Toronto Blue Jays.
Click to continue reading Ricky Romero cruises despite losing record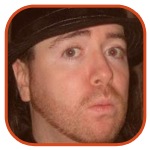 Posted by Adrien Griffin Categories: Athletes, MLB, News,
Jo-Jo Reyes of the Toronto Blue Jays took another one on the chin Wednesday afternoon, losing to the New York Yankees. For Reyes, it was his 28thd straight start without getting a win, which ties the mark for most consecutive winless starts set by Cliff Curtis of the Boston Braves in 1910-11 and Matt Keough of the Oakalnd Athletics in 1978-79. Reyes himself, who started with the Atlanta Braves in 2007 and was acquired by the Blue Jays this past offseason after a few years of injuries, hasn't won a game since June 13, 2008.
Click to continue reading Jo-Jo Reyes ties record with 28th-straight winless start
Mike McCoy must have more frequent flyer miles than any non-major leaguer right now. The utility infielder for the Toronto Blue Jays has been up and down like a yo-yo between Toronto and Triple-A Las Vegas. He started the season on the 25-man roster, but less than two months into it he's already been optioned to Triple-A and recalled three times each. In 2010, McCoy made two round-trips from the desert and across the border.
Click to continue reading The rollercoaster ride that is being Mike McCoy
After the Kansas City Royals dealt Zack Greinke in the offseason, many thought the team was up for yet another reboot of the familiar rebuilding theme. Instead, the Royals find themselves with a .500 record and sit ahead of both the Chicago White Sox and Minnesota Twins in their division. A good part of their early success is due to breakout rookie reliever Tim Collins. The small lefty has been solid on the hill and helped his team eke out some of their early 20 victories.
Click to continue reading Tiny Tim tearing it up in Royals' bullpen
John Lackey had a bad outing. Let's everybody give him a big hug! After getting lit up on Wednesday night against the Toronto Blue Jays, Lackey sounded off to the media, not holding back any of his frustration and even taking a cheap shot at Toronto utility infielder John McDonald. It was a classless moment from a guy who's clearly struggling to be the guy everybody – including himself – expects him to be.
Click to continue reading John Lackey loses game, head
© Gear Live Media, LLC. 2007 – User-posted content, unless source is quoted, is licensed under a Creative Commons Public Domain License. Gear Live graphics, logos, designs, page headers, button icons, videos, articles, blogs, forums, scripts and other service names are the trademarks of Gear Live Inc.