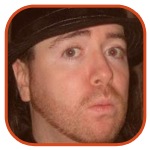 Posted by Adrien Griffin Categories: Athletes, MLB, Trades,
Heath Bell looks like one of the most attractive players who may be available at this year's non-waiver trade deadline. Reports are coming out of most cities saying that team so-and-so has inquired about Bell, but does that mean San Diego Padres GM Jed Hoyer is likely to trade him? Not necessarily. Many GMs will call Hoyer simply to find out the asking price for Bell, many of whom have no interest in actually putting together a deal.
Click to continue reading Heath Bell trade will set market value for league's relievers

Posted by Dennis Velasco Categories: Athletes, Front Office, MLB, Rumors, Trades,
It's been a while, but EndScore Report is back! However, the question to ask is whether or not Jose Reyes will be back with the New York Mets, both after the MLB trade deadline or after the season. This edition was recorded on July 6th, but the content still holds strong, such as speaking on the possibilities of where Reyes will call home in the immediate and long-term future. For example, can he eventually replace Derek Jeter and take over as the shortstop for the New York Yankees? It's a hot topic among Mets fans since Reyes has been playing out of his mind thus far this season. LISTEN to what Chris has to say about the best player on his favorite team.
Thanks for your support and make sure you LIKE our Facebook page!

Posted by Dennis Velasco Categories: Athletes, Editorial, Front Office, MLB, NBA, Trades,
This week's "In Your Face" brings back idiotic New York Mets owner Fred Wilpon into the spotlight for his not understanding the concept of ownership and supporting the team you own. We also call out all of the Russell Westbrook haters that want the Oklahoma City Thunder to trade their 22-year-old, vastly improving, and dominating-type of point guard because of an assumption that he cannot co-exist with Kevin Durant. Ridiculous. LISTEN up!
Thanks for supporting EndScore Report and don't forget to LIKE our Facebook page.

Posted by Dennis Velasco Categories: Athletes, Drafts, Editorial, MLB, News, NFL, Trades,
This week's "In Your Face" has DV and Chris putting on blast, former New York Mets star and current Atlanta Braves pitching coach, Roger McDowell. McDowell engaged in tomfoolery and straight-up stupidity at the ballpark and deserves the "in your face" treatment!
The other recipient has to go to the Atlanta Falcons for trading five picks (two first-rounders, one second, and two fourth-round picks) to the Cleveland Browns to move up 21 spots to select Julio Jones with the sixth overall pick, a wide-receiver to match up with Roddy White. I guess Jones is some sort of savior, which means that A.J. Green, the first wide receiver selected is a god then. Too many picks given up for one pick, no matter where it is. In your face, ATL... it's not a good week for you sports-wise. Thank goodness for the Atlanta Hawks! Listen to this week's "In Your Face"!
Thanks for supporting EndScore Report and remember to LIKE our Facebook page, fine readers!

Posted by Dennis Velasco Categories: Injuries, Kudos, NBA, Trades,
DV and Chris speak on the New York Knicks and the team's ability to finish the NBA season with an above-.500 regular season record. The Knicks are on track to make it happen with a 40-38 record currently and only four games left. Two winnable games against the New Jersey Nets and Indiana Pacers will seal the deal and it won't matter what the outcome would be versus the Chicago Bulls and Boston Celtics to close out the season. The dream can happen!

However, while Carmelo Anthony was a significant acquisition for the Knicks, it's hard to ignore the Denver Nuggets who have basically been on a tear since Melo was traded. The Nuggets are currently 48-30 and have a chance to win 50 games, if not more. The above-.500 dream has at least become a reality for one team. Fulfill our dreams and give our thoughts on the Knicks and Nuggets a listen!
Make sure to check out all of the EndScore Report episodes and LIKE our Facebook page!

Posted by Dennis Velasco Categories: Editorial, NBA, NCAA, College Basketball, Playoffs, Trades,
DV and Chris get down with the inaugural edition of In Your Face, a weekly feature (most likely on Fridays) where they call out a player, coach, and/or team. This week, the Duke University Blue Devils and New York Knicks get the In Your Face treatment. Duke is no longer in the NCAA Tournament after losing to the Arizona Wildcats and it's sweetness for about 99% of the population. The New York Knicks traded for Carmelo Anthony and it's not looking so good. The EndScore Report recently reviewed the trade, but the team's losing streak and the Denver Nuggets' winning ways was just too noteworthy not to give the Knicks an In Your Face. Listen to the gloating and sadness.
Don't forget to LIKE us on Facebook. Our self-esteem needs a boost.

Posted by Dennis Velasco Categories: Front Office, MLB, News, Rumors, Trades,
In this edition of the EndScore Report, DV and Chris talk about the recent transactions made by the New York Mets in cutting Oliver Perez and Luis Castillo. If the Mets are rebuilding, and it seems that they are, should GM Sandy Alderson consider trading David Wright and Jose Reyes, players who were deemed as the nucleus of the team's future? The podcasting duo also talk about the current team owners, Fred and Jeff Wilpon, whom they think should sell the team in order to truly begin anew. But who will buy in? DV and Chris talk about some interesting possiblities. Agree or disagree, feel free to leave comments below! Listen to the audio magic!
Also, LIKE our Facebook page!

Posted by Dennis Velasco Categories: Athletes, Editorial, NBA, Trades,
DV and Chris take a look at the Carmelo Anthony trade to the New York Knicks and how it's panned out thus far. The Knicks are now 7-6 since the trade (NOTE: this podcast was recorded before the Knicks win versus the Memphis Grizzlies), while the Denver Nuggets are 9-2. DV argues that the Knicks gave up too much in Raymond Felton, Danilo Gallinari, Wilson Chandler, and the prospect of Timofey Mozgov and while Chris agrees, to get a "superstar" like Anthony was or will be worth the price in order to possibly (hopefully) get another big name star and form the trendy Big Three of star NBA players ala the Miami Heat with LeBron James, Dwyane Wade, and Chris Bosh. Either way, the one thing both DV and Chris can agree on is that the Knicks won't go far without playing defense. Download and listen here!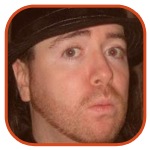 Posted by Adrien Griffin Categories: Athletes, NHL, Rumors, Trades,
Now that the NHL trade deadline has passed and we've had a chance to let the dusts (or lack of dust) settle, it's good to see hockey is once again the focus of the hockey world. It's also good to see that many of the recently-moved players are already on the scoresheets. Jason Arnott assisted on Brooks Laich's third period goal in his first game with Washington, Bryan McCabe also has an assist with his new New York team, and even Cory Stillman scored for the Carolina Hurricanes, at the expense of his former Florida Panthers.
Click to continue reading There's a method to Dale Tallon's madness

Posted by Dennis Velasco Categories: Athletes, NBA, News, Playoffs, Trades,
The Boston Celtics traded Kendrick Perkins and Nate Robinson to the Oklahoma City Thunder for Jeff Green and Nenad Krstic, as well as a first round pick in 2012 that belonged to the Los Angeles Clippers. Is this move by the Celtics beneficial or detrimental? Perkins was an integral part of the Celtics' recent runs in the playoffs that saw them reach the NBA Finals in two of the past three seasons, including one NBA title. In fact, many think that if he hadn't gotten hurt during last year's NBA Finals, the outcome would have been different where the Celtics defeat the Los Angeles Lakers.
Click to continue reading Kendrick Perkins traded away from the Boston Celtics: Good or Bad?
© Gear Live Media, LLC. 2007 – User-posted content, unless source is quoted, is licensed under a Creative Commons Public Domain License. Gear Live graphics, logos, designs, page headers, button icons, videos, articles, blogs, forums, scripts and other service names are the trademarks of Gear Live Inc.