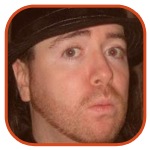 Posted by Adrien Griffin Categories: Athletes, MLB, Rumors,
When the MLB non-waiver trade deadline passes, virtually every player in the league is put on waivers. Most of them go unnoticed as players get through or teams pull players back into the fold. However, reports that the San Francisco Giants have claimed San Diego Padres closer Heath Bell is making headlines all over the blogosphere. The Giants and Padres now have two days to complete a trade, or else Bell will be forced to play out the rest of the season in a Padres uniform.
Click to continue reading San Francisco Giants claim Heath Bell on waivers from San Diego Padres
Now that Dan Uggla has gone hitless for once, can we please remember that the Atlanta Braves are in a playoff race? As everybody must know, Uggla went 0-for-3 against the Chicago Cubs on Sunday to snap his consecutive games with a hit streak at 33, but with all the attention Uggla's been getting over the last month and a half, you wouldn't know that the Braves currently have a four-game lead over the San Francisco Giants for the NL wild card.
Click to continue reading Dan Uggla's streak ends at 33
The San Francisco Giants have been anything but worthy defenders of their World Series championship lately. They've lost more than they have won lately and have seen a somewhat comfortable lead in the NL West over the Arizona Diamondbacks shrink to a mere half game. The latest insult came on Thursday night when Cliff Lee – who last pitched against the Giants as a member of the Texas Rangers in the Fall Classic – shut them down and kept them off the scoreboard, handing them their ninth loss in 14 games.
Click to continue reading Slumping San Francisco Giants losing ground to Arizona Diamondbacks

Posted by Dennis Velasco Categories: Editorial, MLB,
In this edition of EndScore Report, DV and Chris take a look around majors and point out the surprises and expected outcomes thus far this MLB season. The AL East is normal with the Boston Red Sox and New York Yankees in a dog fight. The AL Central has the Cleveland Indians in an unfamiliar place. The Texas Rangers are shooting them down in the AL West. The Philadelphia Phillies are not having as easy a time in the NL East. The NL Central, well, what has gotten into the Pittsburgh PIrates? In the NL West, the defending World Series champion San Francisco Giants are holding up. LISTEN UP!
Don't forget to LIKE our Facebook page! Thanks for the jocular support!
In the last few decades, the role of the closer has grown exponentially from guys who had to mop up games that a starter couldn't finish to pitchers with defined jobs that earn them save stats all their own as well as paychecks with a significant number of zeros. However, despite the prestige the role gets when successful, it's still very much a work in progress. On average, teams only convert 68 percent of their save opportunities.
Click to continue reading Closer role still a work in progress

Posted by Dennis Velasco Categories: Athletes, MLB, News,
Barry Bonds, the former Pittsburgh Pirates and San Francisco Giants slugger, has been found guilty of one count of obstruction of justice, but a jury of eight women and four men couldn't come to a verdict in regards to three other charges. The obstruction charge could carry a 15-21 months jail sentence, however, similar verdicts for other athletes involved with the long-time steroids case involving BALCO (Bay Area Laboratory Co-Operative) have brought six months to a year of home confinement. Something similar should come to Bonds, who has constantly denied knowingly using performance-enhancing drugs. Speculation will always abound and Bonds will likely always be dogged by this situation. The next judgement will be for the Hall of Fame and it'll be interesting how the voting goes.
Read More

| ESPN

Posted by Dennis Velasco Categories: Athletes, Editorial, MLB, NBA,
DV and Chris look at the past week and call out the players, coaches, teams, or in this week's case, fans, that deserve an "in your face" for something idiotic that they've done. Chris goes first and gives an "in your face" to LeBron James of the Miami Heat. DV doesn't go after anyone officially affiliated with a professional team, but instead goes after a couple of idiotic Los Angeles Dodgers fans... and, no, San Francisco Giants fans, Dodgers fans aren't all idiots. Give a listen to this edition of IN YOUR FACE here!
Don't forget to go to our Facebook page and LIKE us! Thanks for supporting EndScore Report!

Posted by Dennis Velasco Categories: Athletes, Kudos, MLB, Playoffs,
In this edition of the EndScore Report, DV and Chris make their selections for the division winners of the National League East, Central, West, and Wild Card, as well as the MVP and Cy Young winners. Will the preseason favorite Philadelphia Phillies take the east? How will the defending World Series champion San Francisco Giants do? Will a contract season help propel Albert Pujols to the MVP? Roy Halladay won the Cy Young last year with the Phillies, so will another Philly pitcher take the prize? Cliff Lee? Roy Oswalt? Cole Hamels? Find out here!
Also LIKE our Facebook page... it will make you a better baseball fan. No, really.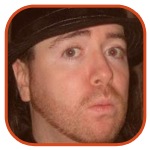 Posted by Adrien Griffin Categories: Athletes, MLB, Rumors,
If you were in Bruch Bochy's position, you would probably feel just as spoiled as he does. For years, spring training for the San Francisco Giants' manager was simply an opportunity to see if there was anyone he could work with and just hope the season didn't turn out to be as average as the one before it. This year, with a World Series championship still coursing through his veins, everything's changed. And not the least of that comes with the emergence of first baseman Brandon Belt.
Click to continue reading Brandon Belt may be ready for majors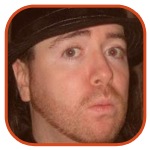 Posted by Adrien Griffin Categories: Athletes, Championship, MLB,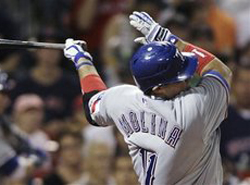 Bengie Molina couldn't lose in this World Series. Sure, his Texas Rangers did roll over to allow the San Francisco Giants to win their first World Series since moving out of the Polo Grounds, but Molina's allegiance to both teams during this season gave him the right to wear a World Series ring regardless of how the series played out. Molina started the season with the Giants, but was sent to the Rangers to make room for Buster Posey behind the plate.
Click to continue reading Bengie Molina wins ring with losing Texas Rangers
© Gear Live Media, LLC. 2007 – User-posted content, unless source is quoted, is licensed under a Creative Commons Public Domain License. Gear Live graphics, logos, designs, page headers, button icons, videos, articles, blogs, forums, scripts and other service names are the trademarks of Gear Live Inc.