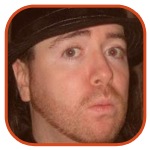 Posted by Adrien Griffin Categories: NHL, Rumors,
To say the geographical situation in the NHL is less than desirable would be an understatement. With the move of the Atlanta Thrashers to Winnipeg (to play as the Winnipeg Jets) means that the Jets will have some of the most arduous travel schedule in history, but NHL Commissioner Gary Bettman thinks he has a solution to the problem, and he'll spend the next two and a half months reviewing the situation.
Click to continue reading NHL realignment to come next season?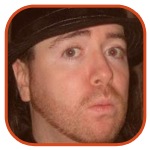 Posted by Adrien Griffin Categories: Athletes, NHL,
The Florida Panthers were the hottest team at last year's trade deadline, practically giving away their entire roster – finally admitting that the plan wasn't working and attempting to get younger and cheaper in a hurry. They've been out of the playoffs for over a decade and wholesale changes may be just what they need to become a contender in the Eastern Conference. At least that's what General Manager Dale Tallon hopes for.
Click to continue reading Re-vamped Panthers ready to take over Florida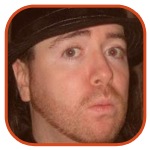 Posted by Adrien Griffin Categories: Athletes, NHL, Rumors, Trades,
Now that the NHL trade deadline has passed and we've had a chance to let the dusts (or lack of dust) settle, it's good to see hockey is once again the focus of the hockey world. It's also good to see that many of the recently-moved players are already on the scoresheets. Jason Arnott assisted on Brooks Laich's third period goal in his first game with Washington, Bryan McCabe also has an assist with his new New York team, and even Cory Stillman scored for the Carolina Hurricanes, at the expense of his former Florida Panthers.
Click to continue reading There's a method to Dale Tallon's madness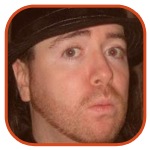 Posted by Adrien Griffin Categories: Athletes, NHL,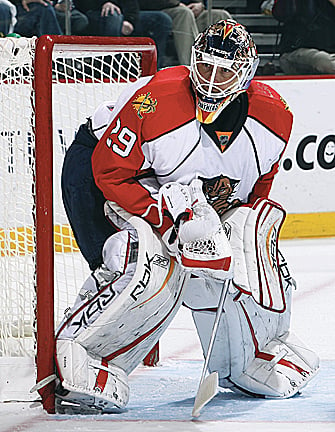 You know that Martin Brodeur has been one of the best goalies of our time, and that others such as Roberto Luongo and Tim Thomas are up among the top performers, but how much of the success of these three owes to the fact they play in hockey hotbeds? Compare them to one Tomas Vokoun, whose career currently with the Florida Panthers and formerly of the Nashville Predators goes largely unnoticed due to his winter home in the Sun Belt.
Click to continue reading Tomas Vokoun among the most underappreciated goalies in the NHL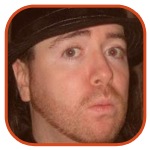 Posted by Adrien Griffin Categories: Front Office, NHL, Rumors,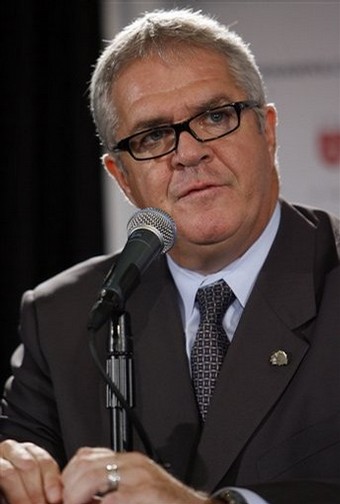 Last week, the Florida Panthers General Manager Dale Tallon announced he wanted to discuss the possibility of implementing a coach's replay challenge system at this week's GM meetings in Toronto. The idea caught some air leading up to the discussion room, but it seems once the GMs got behind closed doors, Tallon's suggestion was left out in the cold. The system would focus on goal challenges, but could be expanded to include penalty calls, missed calls, or anything else. In the end, it was just too broad.
Click to continue reading Coaches' challenges not coming to NHL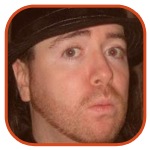 Posted by Adrien Griffin Categories: Athletes, Front Office, NHL, Olympics,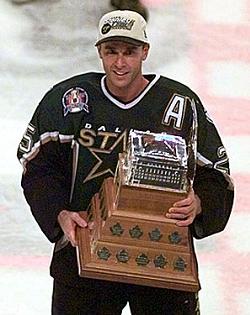 If you were asked to name the greatest players of all-time, would Joe Nieuwendyk make your list? He's one of those players who played exactly at the right time in his era, and could carry a team if needed, but rarely did he need to. He was born and raised in the Durham Region just east of Toronto. Nieuwendyk was one of the best lacrosse players in his country before he turned his attention to the ice. He has enjoyed success at every level of the game, from NHL to internationally to the front office.
Click to continue reading Nieuwendyk's hockey career in a nutshell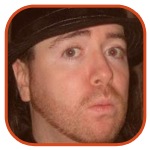 Posted by Adrien Griffin Categories: Editorial, NHL,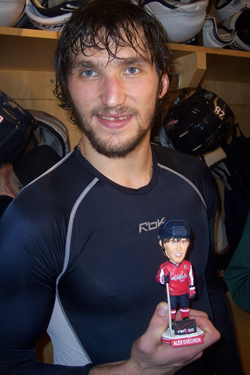 What's worse than chasing a team who is in first place? Chasing them when they were in first before starting an 11-game winning streak. That's the challenge facing everybody in the Eastern Conference not named the Washington Capitals. The Caps beat the Bruins on Tuesday 4-1, running their winning streak to a franchise-best 11 games, breaking a record set in 1984. They now have a 10-point lead over the second-place New Jersey Devils, and with the way things are going, you may as well hand them the Prince of Wales Trophy now.
Click to continue reading Capitals extend franchise-record streak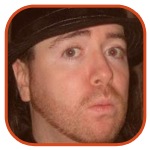 Posted by Adrien Griffin Categories: Editorial, NHL,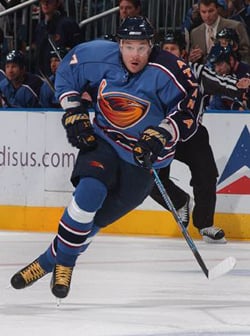 Talk about a leapfrog. The Atlanta Thrashers beat the Philadelphia Flyers 4-3 on Thursday night. The exciting part for Thrashers fans is that they took over 6th place in the Eastern Conference from the hometown Flyers, but the interesting part for hockey fans everywhere is that going in to the game, Atlanta was in 13th. Thanks to the NHL's tiebreaker rules, the Thrashers earned two points with the win, and bypassed the Islanders, Bruins, Canadiens, Rangers, Panthers and Flyers in the standings.
Click to continue reading Thrashers jump 7 spots with win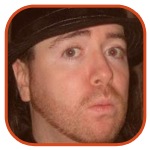 Posted by Adrien Griffin Categories: Editorial, Front Office, NHL,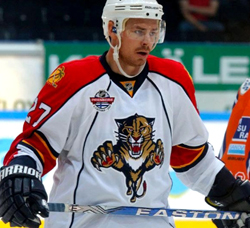 Cliff Viner and Stu Siegel of Sunrise Sports & Entertainment were announced as co-owners of the Florida Panthers this past Monday. Prior to the announcement, the pair were simply minority owners who wanted to purchase the team from previous owner Alan Cohen, and have said they are committed to setting a vision and direction that will result in accountability, communication, and a winning culture throughout the organization. While they are not intending to make personal changes or interfering in the day-to-day actions of the current front office staff, they have said that they will step in if necessary in order to turn around the Panthers franchise.
Click to continue reading Florida Panthers announce pair of new owners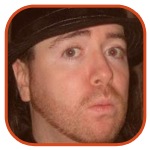 Posted by Adrien Griffin Categories: Athletes, Editorial, NHL,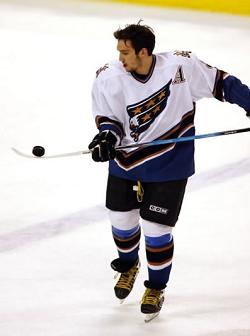 Alex Ovechkin will miss a pair of games against the Florida Panthers this weekend with an upper-body strain. The injury, which caused him to miss Wednesday's 3-2 loss to the New Jersey Devils, has not yet healed enough for him to comfortably move around the ice, let alone throw his body around and weave in and out of defenders on his way to doing what he does best. So far, Ovechkin has 14 goals and nine assists in 14 games so far for the Capitals, and missing him for any length of time will only hurt the strong Washington offense.
Click to continue reading NO-vechkin - Alex to miss two more games with injury
© Gear Live Media, LLC. 2007 – User-posted content, unless source is quoted, is licensed under a Creative Commons Public Domain License. Gear Live graphics, logos, designs, page headers, button icons, videos, articles, blogs, forums, scripts and other service names are the trademarks of Gear Live Inc.