The anti-storybook season of Jorge Posada became more interesting this week. Not only did the veteran New York Yankees player celebrate his 40th birthday by striking out looking to end and lose a 5-4 game to the Kansas City Royals on Wednesday, he also announced that he's considering playing in 2012. The most interesting part is that there's a better chance that no pitcher will go down with another arm injury ever again than the Yankees signing Posada one more time.
Click to continue reading New York Yankees' Jorge Posada may not be ready for retirement

Posted by Dennis Velasco Categories: Athletes, Front Office, MLB, Rumors, Trades,
It's been a while, but EndScore Report is back! However, the question to ask is whether or not Jose Reyes will be back with the New York Mets, both after the MLB trade deadline or after the season. This edition was recorded on July 6th, but the content still holds strong, such as speaking on the possibilities of where Reyes will call home in the immediate and long-term future. For example, can he eventually replace Derek Jeter and take over as the shortstop for the New York Yankees? It's a hot topic among Mets fans since Reyes has been playing out of his mind thus far this season. LISTEN to what Chris has to say about the best player on his favorite team.
Thanks for your support and make sure you LIKE our Facebook page!
Derek Jeter hit his 3,000th career hit on Saturday in grand fashion with a home run, which helps solidify his future place as a member of Cooperstown. But a calf injury will keep him out of Tuesday night's MLB All-Star Game in Arizona. Jeter made the announcement on Friday that he decided – on his own – to vacate his spot on the American League's starting roster and will watch from home instead. He joins teammates Alex Rodriguez and Mariano Rivera as All-Star selections who won't participate.
Click to continue reading Derek Jeter the 3,000 hit man opts out of All-Star Game

Posted by Dennis Velasco Categories: Front Office, MLB, News,
DV and Chris discuss the motives, background, and validity of Baltimore Orioles manager Buck Showalter's statements about Derek Jeter and Theo Epstein. Naturally, Showalter would say something about AL East rival teams, the New York Yankees and Boston Red Sox. When you consider that he's lost two jobs (Yankees and Arizona Diamondbacks) because he would alienate his players and management, going after someone outside of the organization is a breath of fresh air. Does Showalter make good arguments? Hear what we have to say.
Also, LIKE our Facebook page, please! Validate us!

Posted by Dennis Velasco Categories: Athletes, MLB, News,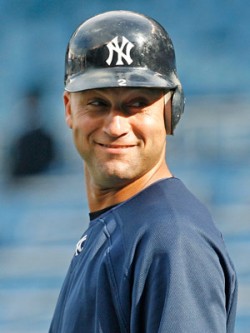 Rejoice, New York Yankees fans, for Derek Jeter has re-signed with the team he started his career with and seems will end with. On Saturday, Jeter and the Yankees agreed to a three-year deal that will pay him $17 million on average per year. There's a player option for Jeter for a fourth season that will pay him $14 million for the extra season. There was a lot of ballyhoo regarding Jeter's contract for obvious reasons, but many knew that the deal would eventually get done as Jeter needed the Yankees and to a lesser degree, the Yankees needed Jeter. Jeter is one of the Yankees' all-time greats and, unquestionably, this generation's pinstriped best. However, the question remains if Jeter can bounce back from a down 2010 season? Both are figuratively and literally banking on it.
Read More

| New York Daily News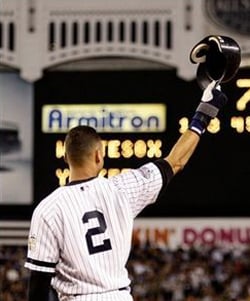 The Yankees have offered Derek Jeter what can only be described as a fair deal. Three years for $45 million may not be the best offer that the Yankee captain can get if he does the unthinkable and tests the free agent market, but it's more than enough to keep him comfortable. Besides, after coming off a 10-year deal that paid him $189 million, it's not like Jeter needs any more padding in his bank account.
Click to continue reading Derek Jeter gets an offer that may not be enough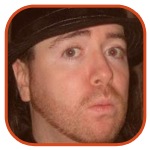 Posted by Adrien Griffin Categories: Athletes, MLB, Rumors,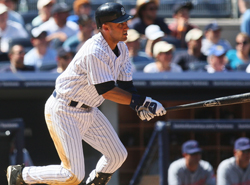 It's hard to imagine that Derek Jeter began his MLB career 15 years ago. He's become one of the most recognizable players in the game and will be for years, perhaps decades to come. Now, he finds himself in a position to negotiate for a new contract after finishing a 10-year, $189M deal. Of course, he'll be dealing with his hometown New York Yankees, but for the first time in his career, his actual worth may fall below what his demands will be.
Click to continue reading Derek Jeter reportedly looking for six-year deal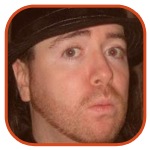 Posted by Adrien Griffin Categories: Athletes, Editorial, MLB, Rumors,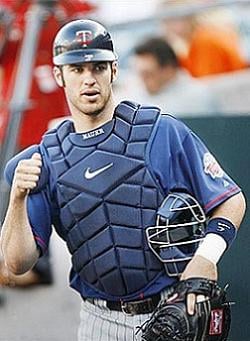 With the recent announcement that Tim Lincecum was the National League Cy Young Award winner, it leaves only two more 2009 Major League Baseball award winners to be announced, which will be done this coming Monday. One of those is the American League Most Valuable Player, and, like the NL Cy Young, the AL MVP race couldn't be closer. With Derek Jeter, Mark Teixeira, Miguel Cabrera, and Joe Mauer in the hunt, the award could go to anybody.
Click to continue reading The top of the AL crop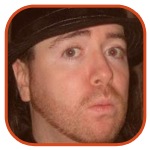 Posted by Adrien Griffin Categories: Athletes, Editorial, Kudos, MLB,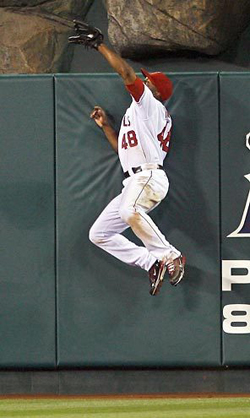 The American League Silver Slugger Award winners were announced recently, and six of the nine selections came out of the East, which further goes to show just how powerful – literally – this division is. The New York Yankees had repeat winners in Mark Teixeira at first-base and Derek Jeter at short. The Boston Red Sox's Jason Bay was honored with his first, the Tampa Bay Rays' Evan Longoria at third, and the Toronto Blue Jays each had first-timers with Aaron Hill at second and Adam Lind as the designated hitter. The rest of the league squeaked in Joe Mauer, catcher for the Minnesota Twins with his third, and Ichiro Suzuki from the Seattle Mariners and Torii Hunter from the Los Angeles Angels in outfield, with their third and first, respectively.
Click to continue reading AL Silver Sluggers announced with few surprises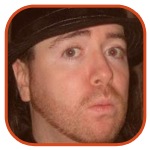 Posted by Adrien Griffin Categories: Athletes, Editorial, MLB,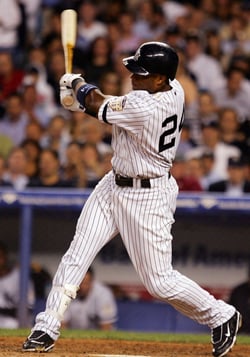 There is a perception that the New York Yankees' success is the direct result of a $200+ million payroll year after year. It seems that each offseason, the Yankees will just go out and fill their holes with cash, which was highlighted this past offseason with the acquisitions of CC Sabathia, A.J. Burnett, and Mark Teixeira. However, if you look a little deeper, you'll see that the Yankees also have a healthy mix of homegrown talent on the field day after day.
There's the obvious "face of the franchise" in Derek Jeter, whose Hall of Fame bat and classy off-the-field demeanor is famous nationwide; and there's the scariest closer in baseball in Mariano Rivera, who can make even the most dangerous batters look like A-ball rookies in the box. But the Yankee scouts have been hard at work for the last few years, trying to find cheaper solutions to the on-field problems. Let's face it, while the Yankee ownership doesn't have trouble with the stratospheric payroll, why wouldn't they want to cut back some costs if there are cheaper options available?
Click to continue reading The Yankees' Homegrown Solutions to Expensive Problems
© Gear Live Media, LLC. 2007 – User-posted content, unless source is quoted, is licensed under a Creative Commons Public Domain License. Gear Live graphics, logos, designs, page headers, button icons, videos, articles, blogs, forums, scripts and other service names are the trademarks of Gear Live Inc.