Posted by Dennis Velasco Categories: Drafts, NBA, News,
After getting done dirty by LeBron James last offseason and winning only 19 games in the Post-Bron Era, the Cleveland Cavaliers beat the odds and won the NBA Draft Lottery and, if you believe the multitude of mock drafts out there, the rights to point guard Kyrie Irving. Oddly enough, the Cavaliers, coming in with the second-best chance to win (19.9%) with their own pick, actually won with the Los Angeles Clippers (2.8%) draft pick. The Cavs acquired this pick with the trade of Mo Williams to the Los Angeles Clippers for Baron Davis. This immediately brings up two questions - why didn't the Clippers protect the pick and why didn't the Clippers protect the pick?
Click to continue reading Cleveland Cavaliers Win the NBA Draft Lottery

Posted by Dennis Velasco Categories: Athletes, Editorial, NBA, News,
There was much ballyhoo before the NBA season began regarding the joining of Dwyane Wade, LeBron James, and Chris Bosh forming a "super team" with the Miami Heat. In fact, speculation abounded on whether or not they could surpass the 1995-1996 Chicago Bulls' NBA-record 72 wins. At 43-19 as of this writing, obviously, it's a dead issue like the team's seeming spirit. They have lost four of their last five, all to playoff teams - Chicago Bulls, New York Knicks, Orlando Magic, San Antonio Spurs - and the Pat Riley taking over for Erik Spoelstra whispers have reared their ugly head yet again.
Click to continue reading How about those Miami Heat?

Posted by Dennis Velasco Categories: Kudos, NBA, News,
The basketball gods finally showed mercy to the Cleveland Cavaliers who ended their consecutive game losing streak at 26. They beat the Los Angeles Clippers 126-119 in overtime. It was a controversial victory as the Clippers' Baron Davis went in for a seemingly game-winning lay-up that was blocked by the Cavs' J.J. Hickson, but no goal-tending call was made. It was the Cavs' first win since December 18, 2010 and only their second win in their last 38 games. They remain tied for most consecutive losses by a professional sports franchise with football's Tampa Bay Buccaneers.
Read More

| Yahoo!

Posted by Dennis Velasco Categories: NBA, News,
The Cleveland Cavaliers lost their 26th straight game against the Detroit Pistons, adding to their already NBA record of futility for consecutive losses in a season. With the loss they also tied the Tampa Bay Buccaneers for most consecutive losses in professional sports history. It's an understatement to say that things are not going well in Cleveland. It's obvious that a lot of this stems from the defection of LeBron James to the Miami Heat during the offseason, but how quickly a 60+ wins team in the previous two seasons to what they are now... on the path to owning the highest chance of winning the next NBA Draft Lottery. Another loss and the Cavs will historically be the worst ever.
Read More

| ESPN

Posted by Dennis Velasco Categories: NBA, News,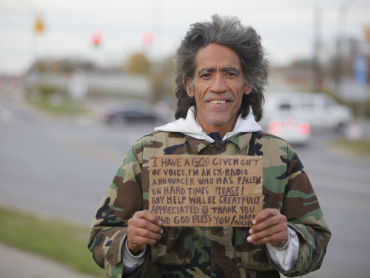 Ted Williams is an internet sensation and organizations from sports and media are noticing him. Williams is a Columbus, Ohio homeless man with the gift of an excellent radio/announcing voice, which the Cleveland Cavaliers would like to employ, reportedly to do announcing at Quicken Loans Arena. The team has even offered to pay his living expenses. At this time, nothing has been accepted by Williams, who undoubtedly will be weighing the multitude of offers coming his way. Good for Williams and hopefully, this second chance will pay off for him, not only professionally, but personally in mind, body, and spirit as well.
Read More

| ESPN

Posted by Dennis Velasco Categories: Athletes, NBA, News,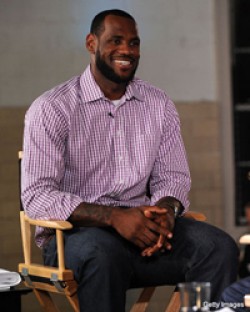 LeBron James has decided to join his Team USA and fellow 2003 NBA draftees, Dwyane Wade and Chris Bosh, down in South Beach to play with the Miami Heat. The trio of perennial NBA All-Stars will look to win what only Wade has, an NBA title ring, for the next five years at the very least. James, after much speculation that had him going to the Chicago Bulls, New York Knicks, New Jersey Nets, and staying with the Cleveland Cavaliers, made his choice known on ESPN Thursday night in a program called, The Decision. It's generally thought that the execution of LeBron's selection was poor in taste as it just fed more into the hype that most people were already sick of anyway. However, there is no questioning LeBron's appeal and general curiosity about where he would play. Rest easy, it's the Heat.
Read More

| Yahoo! Sports

Posted by Dennis Velasco Categories: Front Office, NBA, News, Rumors,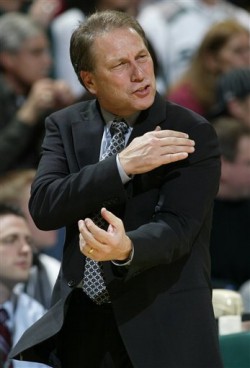 Michigan State Coach Tom Izzo met with the Cleveland Cavaliers today about their vacant head coaching job. Izzo, one of the better college basketball coaches in the game today is rumored to be leaning towards taking the job "if offered," but you have to think, it's been offered. Cavs owner Dan Gilbert is a Michigan State alum and has said before he'd want to take Izzo out of his alma mater to coach his team. Cleveland sports blog, Waiting For Next Year, broke the story of Izzo speaking to his Spartans team and telling them that he would be taking the Cavs job. Former New Jersey Nets and New Orleans Hornets head coach Byron Scott is also rumored to be up for the Cavs job, but I would consider that a smokescreen. Time will tell, so keep tabs on the Cavs.
Read More

| ESPN

Posted by Dennis Velasco Categories: Athletes, Injuries, MLB, News,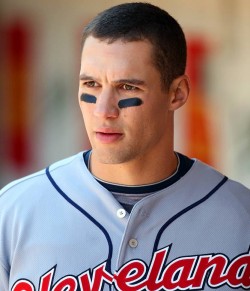 Man, things are just not good in Cleveland sports these days. First, there is a constant threat of arguably the best Cleveland athlete since Jim Brown leaving, which of course is LeBron James. Next Cleveland Cavaliers GM Danny Ferry resigns from his post. And now the best player on the Cleveland Indians, Grady Sizemore will miss the rest of the MLB due to microsurgery on his knee. Sizemore has not been healthy in recent seasons and wanted to avoid any potential possibility of missing significant time by having this surgery now, as his goal is to play at least ten more seasons. The surgery should help him achieve that, but then again, there are no guarantees. And, again, this is Cleveland sports we're talking about. Don't hold your breath.
Read More

| Yahoo! Sports

Posted by Dennis Velasco Categories: Front Office, NBA, News,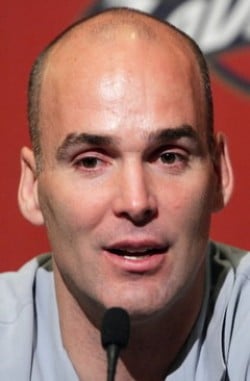 In a surprising and sudden move, Cleveland Cavaliers GM Danny Ferry has resigned from his post. Ferry became the GM in 2005 and helped form the team that reached at least the second round of the playoffs every year during his tenure, something that wasn't done by any other team during that period. Ferry backed Mike Brown, who was recently fired as the Cavs coach, and had a difference of opinion with owner Dan Gilbert on the direction of the team. So, Ferry resigned before his contract expired on June 30th. So, how does this affect the re-signing of LeBron James? Well, if rumors are true, LeBron as part of his re-signing, would help choose the next Cavs coach, and presumably, will be able to do so with the new GM. It's just another day in Cleveland sports.
Read More

| Yahoo! Sports

Posted by Dennis Velasco Categories: Athletes, Front Office, NBA, Rumors,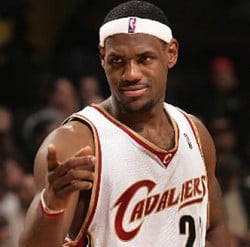 Well, take heart Cleveland Cavaliers fans, LeBron James has finally spoken about his upcoming NBA free agency and the incumbent team has the edge to re-sign The King. James spoke with CNN's Larry King on Tuesday for an interview to appear on Friday, saying, "... you know, this city, these fans, I mean, have given me a lot in these seven years. And, you know, for me, it's comfortable. So I've got a lot of memories here. And—and so it does have an edge." This may dampen the spirits of the New York Knicks who have laid it all on the line, suffering through two bad and almost wasted seasons under the current regime of Donnie Walsh and Mike D'Antoni. The Knicks have purposely traded assets to get under the NBA salary cap in order to sign LeBron and one of the other big NBA free agents - Dwyane Wade, Chris Bosh, Joe Johnson amongst others. If James does in fact sign with Cleveland, many teams such as the Chicago Bulls and New Jersey Nets, teams with legitimate shots to sign LeBron will need to move on. For the Knicks, however, how would they?
Read More

| ESPN
© Gear Live Media, LLC. 2007 – User-posted content, unless source is quoted, is licensed under a Creative Commons Public Domain License. Gear Live graphics, logos, designs, page headers, button icons, videos, articles, blogs, forums, scripts and other service names are the trademarks of Gear Live Inc.