"I can't be fat," said Alex Ovechkin on Tuesday in response to accusations that he's out of shape with only a week left before training camp begins. Ovechkin claims he's on a new workout regimen that he's unwilling to share because it's his secret and nobody else's. That's fine for him, but the fact that he's expected to be a leader to his Washington Capitals teammates means that there shouldn't even be a question about his physical health.
Click to continue reading Alex Ovechkin ready to be a leader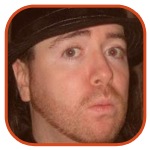 Posted by Adrien Griffin Categories: Athletes, NHL, Playoffs,
What does a Tampa Bay Lightning sweep of the Washington Capitals mean? It means the 41-year-old Dwayne Roloson can still mind net. It means the Lightning are going to the Eastern Conference Final. But most importantly, it means that Bruce Boudreau's coaching career in Washington may be over. His Capitals, who had a better record than any other team in the East, now have a lot of navel-gazing to do as they try to figure out what happened this time.
Click to continue reading Tampa Bay Lightning complete sweep of Washington Capitals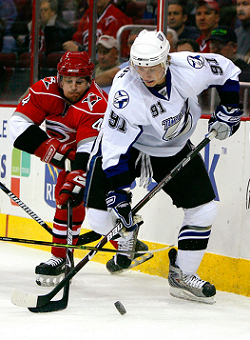 The National Hockey League is making a noticeable effort to grow its brand. We've seen it in the Winter Classic, the HBO special and even in their die-hard refusal to admit there's anything wrong with any of the teams along the Sunbelt. Another part of that growth involves this year's All-Star Game. After taking a year off due to the Winter Olympics in Vancouver, the NHL has made some changes to the lineup of festivities.
Click to continue reading The NHL All-Star Game's brand new look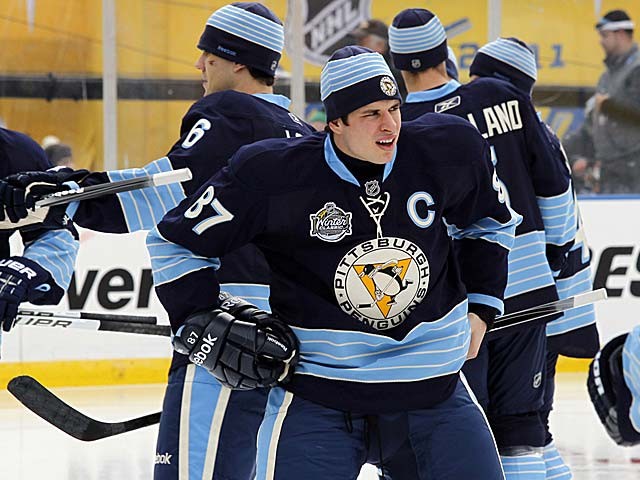 Saturday night's Bridgestone NHL Winter Classic was anything but that in every sense. The winter snow was replaced by a spring rain, an exclusive daytime affair was delayed to become one of seven concurrent games, and the Crosby-Ovechkin rivalry was nowhere to be found. Still, 68,111 marched in to Heinz Field and saw their hometown Penguins slosh their way to a 3-1 loss in a game where all hype and momentum leading up to it would have suggested a very opposite score.
Click to continue reading Washington Capitals win Winter Classic; real hockey returns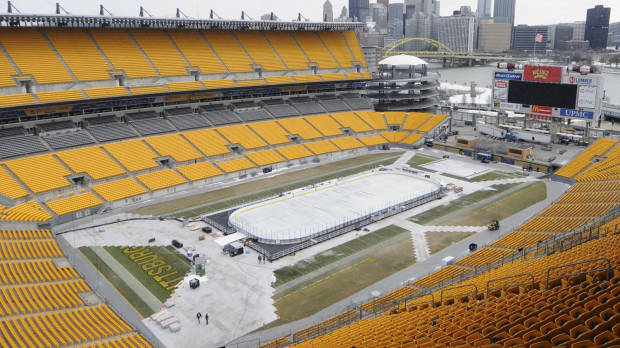 In less than 48 hours, the Pittsburgh Penguins and Washington Capitals will suit up and battle at Heinz Field in Pittsburgh in the 2011 NHL Winter Classic. The two teams have prepared by practicing outdoors, reminiscing about past Classics and, of course, building hype by participating in HBO's controversial 24/7 series. What will all of this lead to? Yet another hockey game. Viewers with passing interest will see a neat sport appropriate for the winter season, but NHL-viewing regulars will see another attempt to build a fan base that's just not interested.
Click to continue reading 2011 Winter Classic hype building to anti-climactic game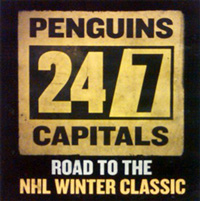 HBO released a preview of its upcoming 24/7 reality series that will feature insight into the players on the Pittsburgh Penguins and Washington Capitals as they near their epic clash in the 2011 version of the NHL Winter Classic. In true HBO form, the show will feature a no-holds-barred look at hockey life in the dressing room, swearing included. The 11+ minute clip featured interviews with the likes of Sidney Crosby and Alex Ovechkin, the game's two premier faces – and most bitter rivals.
Click to continue reading HBO series and Winter Classic nears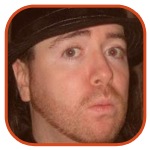 Posted by Adrien Griffin Categories: NHL,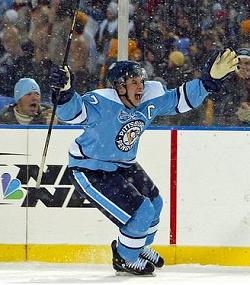 When the NHL started its "Winter Classic" tradition a few years ago, it received a lot of praise for coming up with a style of game that embraced its roots and actually generated some interest in hockey from those who normally wouldn't dare ever watch the ice-bound sport. This year, they're hoping to build on its success by pitting the game's two biggest players – Sidney Crosby and Alex Ovechkin – against each other. Also, they've tapped HBO to create a reality series documenting the road leading up to January's outdoor game.
Click to continue reading NHL and HBO team up for reality series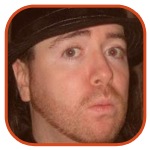 Posted by Adrien Griffin Categories: NHL, Playoffs,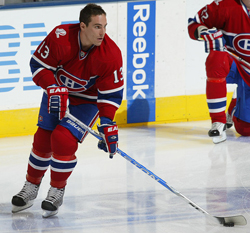 With yet another Game 7 road victory to clinch a series against one of the toughest teams in hockey, can anybody seriously stop these surging Habs? The one-time Cinderella Canadiens have now become the team to beat. Anything less than a Stanley Cup victory for Montreal may actually be seen as an upsetting finish now that they have brushed off both Ovechkin's Capitals and Crosby's Penguins. They'll face either Philadelphia or Boston in the third round.
Click to continue reading The French Evolution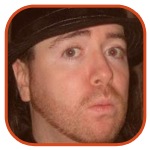 Posted by Adrien Griffin Categories: Athletes, NHL, Playoffs,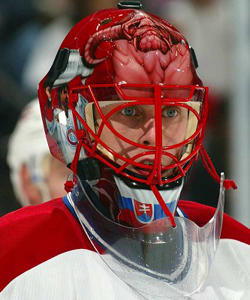 Can you believe it? The unthinkable has happened! Goliath has been beaten by David again. That is, the Montreal Canadiens have ousted the Washington Capitals in the first round, and what's worse is that not only was it a opening series upset, but it was also a President's Trophy-winning team that fell to a lowly opponent that barely made their way into the postseason. Sure the series went the seven-game distance, but that'll be no consolation to Washington fans.
Click to continue reading The great upsetters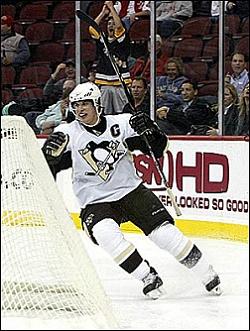 The goal-scoring race is at its peak. Sidney Crosby's 49 goals has him in a slim one goal lead over two-time defending award winner Alex Ovechkin and Tampa's young phenom Steven Stamkos. All three have two games left to play. Stamkos has scored almost a quarter of Tampa Bay's goals and that lack of scoring help has lead Tampa to finish outside of the playoffs. Meanwhile, a spread out attack from the other two clubs has each preparing for the postseason, but it's been these three individuals who have stolen the spotlight this season.
Click to continue reading Rocket Richard race rides on
© Gear Live Media, LLC. 2007 – User-posted content, unless source is quoted, is licensed under a Creative Commons Public Domain License. Gear Live graphics, logos, designs, page headers, button icons, videos, articles, blogs, forums, scripts and other service names are the trademarks of Gear Live Inc.