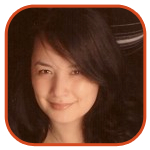 Posted by Veronica Santiago Categories: Movies, Videos,
"I guess I've been so away from it all in our tent camp in Haiti that I haven't had an awful lot of time to pay attention to them. Do I hope that those people die screaming of rectal cancer? Yeah. You know, but I'm not going to spend a lot of energy on it."
-Actor Sean Penn, who is not known for mincing words, expressing how he feels about those who criticize his efforts in Haiti.
Read More

| CBS News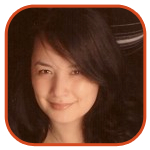 Posted by Veronica Santiago Categories: Collaborations, Gossip, Covers,
"I know everybody is gonna take this wrong: We Are the World, I love it, and I understand the point and think it's great. But I think 'We Are the World' is like [Michael Jackson's] 'Thriller' to me. I don't ever wanna see it touched. I'm a fan of music. I know the plight and everything that's going on in Haiti. I applaud the efforts: [Millions have been raised] through text [donations] to Haiti. So I appreciate the efforts and everything, but 'We are the World' is [musically] untouchable like 'Thriller' is untouchable. Some things are just untouchable. It was a valiant effort, but for me, it's gonna be untouchable."
-Rapper Jay-Z offering his opinion on the remake that recently debuted during the Winter Olympics.
Read More

| MTV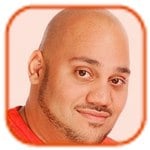 Posted by Andru Edwards Categories: Upcoming Releases, Covers,
Simon Cowell's Helping Haiti single will soon be released globally.
The song - a star-studded cover of R.E.M's "Everybody Hurts" - will be available to download worldwide starting Sunday to help boost sales and raise relief funds for the earthquake-stricken nation.
The track - which features 21 artists, including Leona Lewis, Rod Stewart, Mariah Carey, Jon Bon Jovi and Susan Boyle - debuted on British radio stations earlier this week and is already poised to be one of the biggest-selling songs in recent years.
Click to continue reading Simon Cowell organizes Everybody Hurts charity single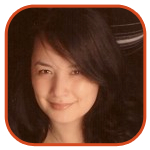 Posted by Veronica Santiago Categories: Music, Prime Time, Specials, Cable, MTV, News,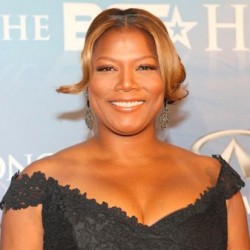 George Clooney may have organized the first major Haiti fundraiser, but it wasn't the last one.
Later this week, Queen Latifah - with help from Sean Combs and Pharrell - will host another star-studded benefit event. The telethon, which is being presented by BET, will air across multiple channels including MTV, VH1 and Centric.
Wyclef, Ne-Yo, Justin Bieber, Chris Brown, Akon, Ludacris, Mary J. Blige, Robin Thicke and India.Arie will be among the participants.
SOS Saving OurSelves - Help for Haiti will air from Miami at 8:00 on Friday night.
Read More

| Futon Critic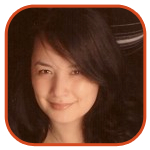 Posted by Veronica Santiago Categories: Artist News, Gossip, Reunions, Upcoming Releases,
First, they sang for Africa. Now, they'll be singing for Haiti.
To help celebrate the classic "We Are the World" recording, Quincy Jones and Lionel Richie will be uniting artists once again to sing for a good cause. Artists in the Los Angeles area for the Jan. 31 Grammys will be asked to participate in this musical event taking place on February 1.
When the original song - co-written by Richie and Michael Jackson - was first released, proceeds generated by the single went toward the relief effort in Africa. Although a 25th anniversary-celebration had already been in the works prior to the earthquake in Haiti, the devastation in that country changed the scope of the plans.
It's not yet known who will be involved in the new session, though artists including Usher, Natalie Cole, and John Legend have already been given invites.
"We Are the World" was recorded on January 28, 1985.
Read More

| Showbiz 411

George Clooney, Wyclef Jean and Anderson Cooper will be accompanied by a number of big names during their upcoming telethon.
Hope for Haiti, a fundraiser organized for the devastated country, will air commercial-free this Friday night across a number of networks. ABC, CBS, NBC, FOX, CNN, BET, the CW, HBO, MTV, VH1 and CMT are among the channels involved.
Click to continue reading Stars Line Up for Haiti Telethon
Read More

| E! Online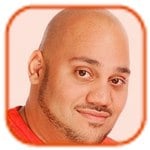 Posted by Andru Edwards Categories: Announcements, Internet, Videos,
Please consider using the Facebook Share and Retweet buttons above to share this post with others
---
The Short Version:
If you donate to Haiti relief by SMS by texting "HAITI" to the number 90999, or by texting "YELE" to 501501, we will match your donation multiple times. Just leave a comment telling us how much you donated, and we will take care of the rest. We are currently matching donations 14 times.
---
Over the past couple of days, while trying to carry on with "business as usual," I've personally found it hard to focus on tech, gadgets, and all of the CES 2010 goodness that we have yet to bring you, as the world is focused on the disastrous aftermath of the earthquake in Haiti. We're sure you've seen the imagery, but if you haven't, or if you aren't quite sure, I encourage you to watch this AP report:


Gear Live & Friends Will Match Your Haiti SMS Donations!
We felt it was time to do our part to help, so with the support of a bunch of Gear Live friends, we are announcing that we will match SMS donations made by Gear Live readers and viewers. As many of you know, the Red Cross has made it super-simple to donate $10 to help out by simply texting the word HAITI to 90999. In fact, this has been so successful that it's already earned $11 million in just a few days. That is fantastic - but the damage to the country is far greater than that, and every little bit helps. So here's what we're gonna do:
Starting now, if you send an SMS donation to either the Red Cross (by texting the word HAITI to 90999) or to YELE (by texting the word YELE to 501501) Gear Live will match it, up to $500. In addition, we have a bunch of our friends joining in as well:
David Geller of Eyejot and WhatCounts will match up to $2500
Leslie Camacho, President of EllisLab (which makes the fantastic ExpressionEngine CMS) and Roger Rustad (wondering network guru) will personally match up to $600 $1200
Nate True of Tap Tap Revenge and iPhone hacking fame will match up to $500
Jeremy, Adam, and the team at Stage Two will match up to $500
Dave Taylor, the man behind AskDaveTaylor.com, will match up to $250
Don McAllister of Screencasts Online will match up to $250
Robert Scoble, the face behind Building43, will match up to $200
Local Gear Live fan Shauna Causey will match up to $100
Parnassus Ventures, the folks behind 140: The Twitter Conference, will match up to $100
Jason Neudecker, a Gear Live Twitter follower, will match up to $100
Hadley Stern and Apple Matters will match up to $100
Xavier Lanier and Notebooks.com will match up to $100
Amisha Gandhi-Lanier and Served Raw will match up to $100
Kevin Urie from Social Media Club Seattle will match up to $100
TechieDiva.com will match up to $50
Eric Siegfriend and DanceHop will match up to $50
In total, so far, that's
$4500
$5400
$5650
$6550
$6700 in pledged matching donations! For each donation you make, each entity above will match it, until their limit is reached. In other words, with our current
eight
eleven
twelve contributors, your $10 donation will actually be matched
six
nine
eleven
twelve
fifteen
seventeen times, resulting in a
$70
$100
$120
$130
$160
$180 payment. So, what do you need to do? This is the easy part. Just scroll down and leave us a comment letting us know that you made a donation, and whether it was a $5 or $10 contribution. If you do it multiple times, let us know that too. Even better, if you want to be on our list as a person or company that will match donations, let us know!
Now, what if you don't have any money to donate? We will make it easy. Just comment with a link to an article on from any of the following websites that you found interesting or helpful, and we will donate $10 on your behalf:
Gear Live, Notebooks.com, AskDaveTaylor.com, Gear Diary, Mobility Minded, Technologizer, WindowsPhoneThoughts, Served Raw, SlashGear, or GeekRoom.
I have to give a big thank you to my pal Xavier over at Notebooks.com. He came up with the idea and invited me to donate. I then asked a few friends, and never thought we'd get the support that we did, so we kicked off our own campaign. Together with Notebooks.com, we have
$10,500
$11,400
$11,650
$12,550
$12,700 in matching donations for your SMS contributions!


The time is now! Leave a comment after donating, tell your friends, forward this around, and share this on Facebook and Twitter using the buttons at the top of the article. Make us spend every penny of the matching funds that are available.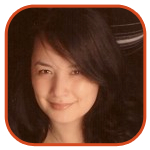 Posted by Veronica Santiago Categories: Prime Time, ABC, CBS, HBO, MTV, NBC, News,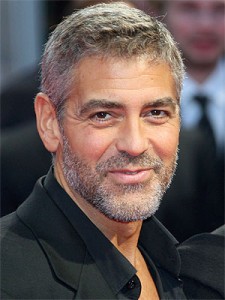 When there's a disaster of epic proportions, we can usually count on three things: Brad Pitt and Angelina Jolie will donate a large chunk of change to the cause, Anderson Cooper will make his way to the middle of the tragedy, and George Clooney will rally the troops for a fundraiser.
To help those devastated by the earthquake in Haiti, the Up in the Air star has already immersed himself in plans for a possible celebrity-filled telethon.
The event - which will reportedly air on MTV, HBO and CBS - is tentatively scheduled for Friday, January 22.
ABC, NBC, CNN may also participate and televise the broadcast.
Jeff Gallen, the same who man produced the 9/11 fundraiser Clooney worked on (America: A Tribute to Heroes), will be involved with this project, as well.
Read More

| Variety

© Gear Live Inc. – User-posted content, unless source is quoted, is licensed under a Creative Commons Public Domain License. Gear Live graphics, logos, designs, page headers, button icons, videos, articles, blogs, forums, scripts and other service names are the trademarks of Gear Live Inc.