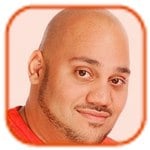 Tweet
Posted by Andru Edwards Categories: Country, Amazon MP3 Store, Sales,
The Amazon MP3 Store is a fantastic alternative to something like iTunes since all the music available is DRM-free and compatible with just about any portable media player under the sun. They also have fantastic deals from time to time. Today you can grab the new Taylor Swift album, Fearless, for the low price of $3.99. Yes, I'm talking about the album that came out this morning. Thirteen tracks of goodness for a cool $4. Not too shabby at all. Click on through to check it out.
Read More

| Taylor Swift Fearless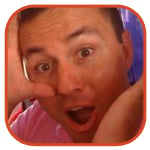 Tweet
Posted by Seth Combs Categories: Leaks, Hip-Hop & Rap, R&B / Soul, Free Music Downloads,
Another leak of another great song from Kanye West's upcoming album 808s and Heartbreak, this time from the one and only Broke Mogul. Like "Love Lockdown" and "Heartless," the latest track "Any Way" is heavy on Auto-Tune technology. Unlike the previous songs, this one's got a pumping beat. I don't know about you, but I'm ready for this album to hit the streets. Download "Any Way" and give us your thoughts.
Read More

| Broke Mogul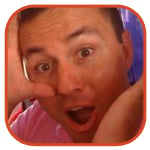 Tweet
Posted by Seth Combs Categories: Collaborations, Dance, Electronic,
Generally, any music that MIA is involved with is going to be great and this video for "Save UR Soul" is no exception. The song just happens to be a cover of "Way Down In The Hole" by Tom Waits. Pay no mind to the incredible video footage. Instead, get into this song and the amazing vocals from Baltimore producer DJ Blaqstaar. Well-known around his local area, expect more from him soon.
Read More

| New York Magazine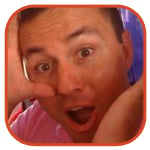 Tweet
Posted by Seth Combs Categories: Music Videos, Hip-Hop & Rap, R&B / Soul,
Let's face it, Kanye West has blown a lot of people away with the release of "Love Lockdown" and "Heartless" from his upcoming album 808s and Heartbreak. In case you haven't heard it yourself, you can download Heartless for free.
This new album has already caused a lot of buzz as people have been commenting on the heavy usage of Auto-Tune and the dark vibe. Whether you like the tracks or not, there is no doubt this album is going to be unlike anything he has ever done before. In the "Heartless" video, Kanye is focusing on the visual aspect. Teaming up with Hype Williams, Kanye and crew have released the video, featuring a new animation technique called rotoscope. Take a peek and then give us your thoughts.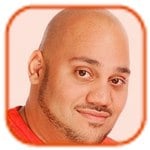 Tweet
Posted by Andru Edwards Categories: Artist News, Collaborations, Concerts / Tours, Performances, Videos, R&B / Soul,
It seems that all the leather and chains in the world won't help you when your body is telling you that something's wrong, as Rihanna found out during a recent performance in Australia. She was performing her hit Umbrella with Chris Brown, when she stumbled to the side of the stage and fainted. Chris tried to cover, continuing to sing his part, but you know he had to have felt quite a bit of concern over his fallen Boo. Towards the end of the video, you hear someone yelling for paramedics. Scary. Rihanna's rep issued the following statement, basically saying that she is perfectly fine:
"It was very hot at the venue, so after Rihanna's set was over, she went off stage to sit down, catch her breath and have some water. She is perfectly healthy and will be at her show tomorrow."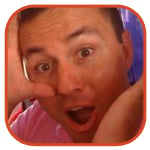 Tweet
Posted by Seth Combs Categories: Industry News, Music Videos,
You read the title right, MTV is actually going back to its roots and playing videos. Well, I should actually clarify this statement. Last week, MTV launched MTVMusic.com, offering up every video ever played on MTV for your viewing pleasure. The site is simple, clean and I will probably log about a million hours a week on it just sorting through the Vintage Videos section. Since I will be on the site so much jumping from Grandmaster Flash to Genesis, I'll post a vid of the week for your viewing pleasure to get you back into the swing of music videos. For week 1, we're going back to Duran Duran and Hungry Like The Wolf. It's a bit of eighties brilliance featuring face paint, a ridiculous story line and eighties hair. Enjoy!
Read More

| MTV Music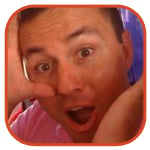 Tweet
Posted by Seth Combs Categories: Dance, Electronic, Pop, Free Music Downloads,
In case you haven't heard, MIA is not retired as she previously announced. Good thing too, I would hate to get my MIA fill by ordering everything in her clothing line. How Many Votes Fix Mix, her latest EP, is worth the $2.49 with just the Boyz track, but now you get an extra bonus with Shells. You don't even have to pay for this track so you have no excuse - download Shells, listen, loop it 10 times, then tell us what you think in the comments.
Read More

| NYU Local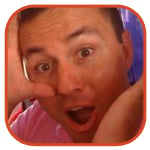 Tweet
Posted by Seth Combs Categories: Collaborations, Hip-Hop & Rap, Remixes, Rock, Free Music Downloads,
Yesterday, an email pops into my BlackBerry from the one and only Mick Boogie, talking about the latest mix he completed with Terry Urban, Viva La Hova. In it, they blend Jay-Z and Coldplay in a way that has to be heard to fully appreciate.
As Mick Boogie explains it:
"In addition to self-producing a few tracks ourselves, we reached out to some of our favorite producers in the game… from Jay-Z's collaborator 9th Wonder, The Kickdrums (50 Cent, TI) and Cookin' Soul (The Game, Dipset) to up and comers like 6th Sense, nVMe and Garbs Infinite.
After assigning all the producers samples and snippets that we felt fit their musical talents, we began the process of assembling as many Jay-Z vocal tracks as we could find. As the submissions came back, one by one, we decided which Jay-Z verse would fit this particular interpretation of Coldplay's sounds.
As we began piecing together the correct verses to match the correct beats, it became clear how truly amazing this project really is. This is what real music is supposed to sound like. The lyrical elegance of Shawn Carter, the vocal magic of Chris Martin, the finely tuned instruments of Coldplay, the creative visions by our team of producers, and lastly, our analysis of which Jay verse best fit each track."
Grab Viva La Hova and tell us what you think in the comments.
Read More

| Mick Boogie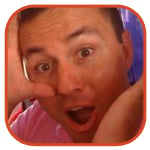 Tweet
Posted by Seth Combs Categories: Music Videos, Dance, Pop,
Described by some as the Korean Britney Spears, BOA, which stands for Best of Asia, is hitting the States with her single Eat You Up. The single has already hit #3 in the iTunes Dance Chart and there are talks about a Flo Rida remix. I know what you're thinking…is BOA really as good as her name proclaims? I've personally never ventured to Asia so I am not qualified to judge, but based on the single, I'm going to say no. Don't get me wrong, this is a great dance song, but I can think of at least 10 things off the top of my head which can easily top that title.
Watch the video after the break, and tell me if I'm wrong. Don't be swayed by her dance moves. Leave your thoughts in the comments.
Click to continue reading BOA's Eat You Up single, video
Read More

| Best of Asia, Bring on America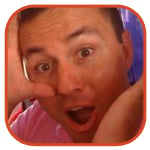 Tweet
Posted by Seth Combs Categories: Electronic, Remixes, Free Music Downloads,
Pitchfork has reverse engineered the recipe for "Tenderoni" by Chromeo and came up with the following:
6 cups repetitive keyboard space bass
2 cups "Staying Alive" disco guitar
3 tbsp Zapp & Roger vocoder
1 tsp cowbell
2 small bags of keyboard handclaps
1 fake fadeout

Bring space bass to a boil. Stir in disco guitar, handclaps, and vocoder until an even mixture is achieved. Sprinkle cowbell into broth. Let cool. Pour into bowl, and carefully place fadeout on top. Serves two creeps.
After listening to this track way too many times, we've found that there is no way to argue this. The rest of the Chromeo album, Fancy Footwork, is just as solid and the perfect way to start your day. Grab the "Tenderoni" MP3 download below, here and once you've looped it a hundred times or so, grab the remixes.
Read More

|
Chromeo Tenderoni MP3 download
© Gear Live Media, LLC. 2007 – User-posted content, unless source is quoted, is licensed under a Creative Commons Public Domain License. Gear Live graphics, logos, designs, page headers, button icons, videos, articles, blogs, forums, scripts and other service names are the trademarks of Gear Live Inc.