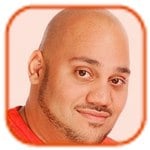 Posted by Andru Edwards Categories: Artist News, Industry News, Hip-Hop & Rap, Rock,
Beastie Boys have been awarded $1.7 million in a copyright lawsuit.
The surviving members of the hip-hop group - Michael "Mike D" Diamond and Adam "Ad-Rock" Horovitz - have been handed the payout after winning their legal case against Monster Beverage Corporation, which they sued for the unauthorized use of their music in a video advert.
The commercial featured five of the "Fight For Your Right" hitmakers' songs in a "Beastie Boys Megamix" and a message which read, "RIP MCA" to promote a show in 2012.
The groups' final member Adam "MCA" Yauch, who passed away in the same year after a three-year battle with salivary gland cancer, stated in his will that his likeness or art - which includes the music he made with Beastie Boys - was not to be used in any promotional material. "In no event may my image or name or any music or artistic property created by me be used for advertising purposes," the document read.
Click to continue reading Beastie Boys Awarded $1.7 Million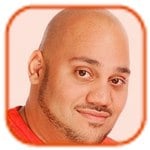 Posted by Andru Edwards Categories: Gossip, Industry News, Rock,
Led Zeppelin are being sued for plagiarism over their hit "Stairway to Heaven."
The band have been served legal papers on behalf of late song-writer and guitarist Randy California from the band Spirit, who claimed for years the track's opening notes were lifted from their track "Taurus." Attorney Francis Alexander Malofiy, who is representing a trust for Randy, told Bloomberg Businessweek, "It's been a long time coming. The idea behind this is to make sure that Randy California is given a writing credit on 'Stairway to Heaven.'"
Click to continue reading Led Zeppelin Sued for Plagiarism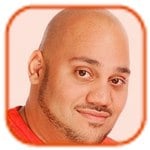 Posted by Andru Edwards Categories: Artist News, Industry News, Pop, R&B / Soul,
Pink's court case against Specialists Entertainment production company has been dismissed.
The singer's record label Sony Music will get to keep the $36,213.31 they were accused of withholding in royalties to two producers, who claimed they were owed the cash for working on two tracks, "Hiccup" and "Can't Take Me Home," from the star's 2000 debut album of the same name.
According to RadarOnline.com, a New York appeal court sided with Pink - real name Alecia Moore - and her label on March 4 and have dismissed the case. The site reports that the legal documents explained that "granted plaintiff's cross motion to amend its complaint to add a lain for breach of contract as a third-party beneficiary as against defendant Sony Music Holdings, Inc., unanimously reversed, on the law, without costs, the cross motion denied, and the complaint dismissed. The agreement, requesting and authorizing Sony to deduct a portion of royalties payable to Moore and to pay them directly to plaintiff, by its express terms, negates any intent to permit enforcement by third-parties."
It was ruled the producers cannot claim money from Sony because the agreement was with Pink.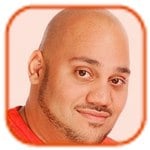 Posted by Andru Edwards Categories: Artist News, Gossip, Hip-Hop & Rap, Pop, R&B / Soul,
Rihanna has been offered a settlement of over $10 million in her legal battle against her former accountants.
The "Diamonds" hitmaker had taken action against Peter Gounis and his firm Berdon LLP, claiming their poor financial advice had led to her losing a reported $9 million in 2009, and though she was initially suing for $35 million, the New York Post newspaper claims the firm have offered a settlement and the paperwork to end the case will be signed later this week.
In her claim, Rihanna - whose real name is Robyn Fenty - said the firm advised her to buy a $7 million house, even though they knew she was "bleeding cash."
"The defendants advised Ms. Fenty by e-mail that purchasing a home in Los Angeles 'would be a good investment' despite knowing Ms. Fenty was experiencing financial difficulties," her lawyer Edward Estrada wrote in legal documents.
Click to continue reading Rihanna Offered Settlement in Accountants Case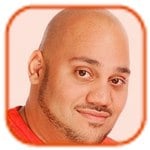 Posted by Andru Edwards Categories: Artist News, Concerts / Tours, Hip-Hop & Rap, Pop, R&B / Soul, Reggae,
Rihanna claims she was "effectively bankrupt" in 2009.
The "Only Girl in the World" hitmaker blames her accountants' poor decision making for her fortune dwindling away from $11 million in cash at the beginning of the year to $2 million several months later.
In documents filed in her gross mismanagement case against the accountancy firm, Berdon LLP, Rihanna claims they gave her the go-ahead to buy a house priced between $7 and $7.5 million, which she did - and later sold for a $2 million loss. To further add to her financial woes that year, the singer's expenses "doubled," TMZ reports. In the lawsuit, Rihanna also claimed her 2009 Last Girl on Earth tour was losing money but she was never warned of this by the accountants.
Berdon previously claimed Rihanna's own "financial action or inaction" or those of people working for her caused her to lose money, not their decision-making. They also dismissed the "Diamonds" star's previous objection she paid an "above-average" commission of 22 per cent as something she had signed off on herself.
Click to continue reading Rihanna Suffered Financial Troubles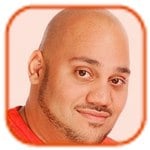 Posted by Andru Edwards Categories: Artist News, Concerts / Tours, Gossip, Electronic,
Skrillex is reportedly being sued after he landed on a fan on while stage diving at a gig in 2012.
The 26-year-old musician - real name Sonny Moore - could be forced to pay out after Jennifer Fraissl allegedly filed a lawsuit against him, claiming she suffered a stroke as a result of the trauma.
The female supporter claims Skrillex asked the crowd at the Belasco theater in Los Angeles to move forward so that he could leap from the stage and crowd surf. However, Jennifer was stood at the front, so it was impossible for her to get out of the tight spot among the other fans, which resulted in her allegedly being injured by the star. Jennifer is reportedly claiming for unspecified damages, medical expenses and loss of income.
According to TMZ.com, both Skrillex and the nightclub have been named in the lawsuit as she believes the event organizers failed to step in and stop the star from behaving recklessly on their premises.
Click to continue reading Fan Sues Skrillex Over Stage Diving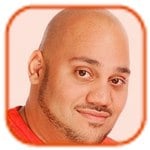 Posted by Andru Edwards Categories: Gossip, Leaks, Performances, Pop, R&B / Soul, Rock,
Prince says it's "cool" when fans share music.
The "Purple Rain" hitmaker has scoffed at reports he filed a $22 million lawsuit against 22 internet users who allegedly posted recordings of his live performances online. The 55-year-old musician insists he would never sue his own fans and is happy for them to share his songs as long as they are not doing so to make money.
Speaking at a press conference held at his friend Lianne La Havas' home to announce his upcoming London concerts on Tuesday, Prince told the BBC, "Nobody sues their fans. I have some bootlegs of Lianne but I wouldn't sell them. But fans sharing music with each other, that's cool... But when you hear something [on bootleg] you're just hearing something that's not finished."
Prince - who is about to release a new album with his band 3RDEYEGIRL - also revealed he has a large number of unheard music in the vaults at his Paisley Park home and studio, and he owns the rights to old archive of recordings that he may release in future: "A song from 1985 might come out in 2021. I have a whole organization who look after stuff."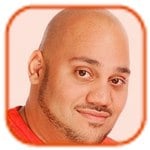 Posted by Andru Edwards Categories: Gossip, Reunions, Rumors, Rock,
The Smiths' former drummer Mike Joyce insists he will never read Morrissey's autobiography.
The 50-year-old musician was with the band until they split in 1987 and later sued Morrissey and Johnny Marr over unpaid royalties, which is discussed in the book. Speaking to the new issue of Q magazine, Mike said, "I've not read the book, and I never will. I've got a pretty good idea of what's in there. I don't want to go down that route of putting out a statement saying that this or that is wrong."
However, he added that he would still be keen to take part in a Smiths reunion, saying, "Of course, we'd all do it we were asked. We were one of the greatest bands ever. As a performer, there was nobody better than Morrissey. But a reunion is never going to happen."
In November last year Johnny Marr was joined onstage by his former bandmate Andy Rourke in New York. The bass player accompanied him on two Smiths songs, "How Soon Is Now?" and "Please, Please, Please, Let Me Get What I Want," during Johnny's sold out headline show at Webster Hall in Manhattan.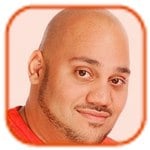 Posted by Andru Edwards Categories: Industry News, Dance, Electronic, Hip-Hop & Rap,
Rick Ross is suing LMFAO over some of their "Party Rock Anthem" lyrics.
The 37-year-old rapper has filed a copyright infringement lawsuit against the electropop duo after claiming the pair's use of phrase "everyday I'm shuffling" in the 2010 chart-topper is too similar to the phrase "everyday I'm hustlin,'" which was on his 2006 hit "Hustlin." He alleges LMFAO's lyric is an "obvious attempt to capitalize on the fame and success of 'Hustlin'" and is "performed in a manner to sound like" Ross' own.
Click to continue reading Rick Ross Suing LMFAO Over "Party Rock Anthem" Lyrics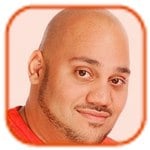 Posted by Andru Edwards Categories: Artist News, Gossip, Hip-Hop & Rap,
Beastie Boys have received a letter from a toy company which has backed down after threatening to sue them.
The two surviving members of the group - Mike Diamond, aka Mike D and Adam Horovitz, aka Ad-Rock - asked GoldieBlox why they hadn't got permission to use their song "Girls" in an advert. But soon after the company contacted their lawyers and tried to sue the band.
Click to continue reading Beastie Boys Legal Threats Dropped
© Gear Live Media, LLC. 2007 – User-posted content, unless source is quoted, is licensed under a Creative Commons Public Domain License. Gear Live graphics, logos, designs, page headers, button icons, videos, articles, blogs, forums, scripts and other service names are the trademarks of Gear Live Inc.