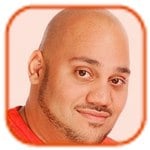 Posted by Andru Edwards Categories: Concerts / Tours, Gossip, Industry News, Performances, Rumors, Pop, New Releases,
Michael Jackson is set to tour the world again - as a hologram.
The late King of Pop, who was resurrected onstage at the Billboard Music Awards on Sunday night thanks to advanced technology, could wow fans across the globe again five years after his death.
The producers behind the special effects extravaganza want to take their show on the road for a two-year tour and are predicted to make half a billion dollars. "It's only a matter of time before a hologram like this goes on tour. Public appetite for Michael Jackson's music has never been greater and this is a unique way of experiencing his magic," a source said.
The hologram performance at the Billboard Music Awards follows the success of a new posthumous Michael Jackson album, Xscape, which recently topped the charts in the UK. "It's so important to experience Michael Jackson in a live setting. We wanted a live performance in front of a live audience," added John Branca, the executor of the singer's estate.
Click to continue reading Michael Jackson Hologram to Tour the World?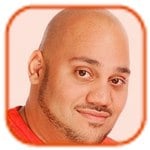 Posted by Andru Edwards Categories: Artist News, Upcoming Releases, Rock,
Kurt Cobain has inspired a new comic book.
The late Nirvana frontman will have his life documented in a new animated biography - which documents the rock singer's rise to fame and battle with drugs in his last few years.
The book, entitled Tribute: Kurt Cobain, will be released on April 9, to coincide with the anniversary of Kurt's death on April 4, 1994, after he committed suicide. "Not only is this a great way to understand the importance of his contribution to music, but it is a great tool for kids to read about him in a different medium. Our biography comic books are now taught in schools and libraries for students and reluctant readers," Darren G. Davis of Bluewater Publishing said in a statement.
The "Smells Like Teen Spirit" hitmaker's biography follows a string of celebrity biopics by Bluewater Publishing, with notable books in their tribute series looking at the lives of John Lennon, Paul McCartney, Jimi Hendrix, Jim Morrison and Keith Richards.
Click to continue reading Kurt Cobain Inspires New Comic Book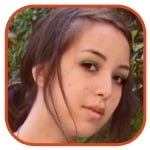 Posted by Robin Paulson Categories: Concerts / Tours, Gossip, Rock,
Due to the apparent suicide of Mick Jagger's longtime partner L'Wren Scott, The Rolling Stones have canceled the remainder of their concerts Down Under until further notice.
"The Rolling Stones are deeply sorry and disappointed to announce the postponement of the rest of their 14 ON FIRE tour of Australia and New Zealand following the death of L'Wren Scott... Mick Jagger, Keith Richards, Charlie Watts and Ronnie Wood wish to thank all of their fans for their support at this difficult time and hope that they will fully understand the reason for this announcement," show promoters stated yesterday.
There is no word yet as to when the band intends to honor the postponed shows, but the notice advised fans to hold onto their tickets: "Information will be made available via rollingstones.com and frontiertouring.com as soon as available."
Jagger had been dating Scott - who was a former model and fashion designer with her own eponymous label - since 2001.
Read More

| People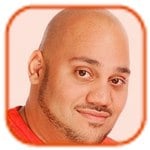 Posted by Andru Edwards Categories: Rock,
U2 frontman Bono has paid tribute to Nelson Mandela by writing an essay on the late anti-apartheid revolutionary.
The 53-year-old singer, who along with his bandmates contributed the song "Ordinary Love" to the biopic Mandela: Long Walk to Freedom - based on the former South African President's autobiography of the same name - penned an extended piece on the anti-apartheid leader, who died last night aged 95, after hearing of his passing.
In 1051-word essay for Time magazine entitled "The Man Who Could Not Cry," Bono - who has helped try to end global poverty for a number of years - described Mandela as a "forceful presence" in his life since 1979. "As an activist I have pretty much been doing what Nelson Mandela tells me since I was a teenager. He has been a forceful presence in my life going back to 1979, when U2 made its first anti-apartheid effort. Over the years we became friends. I, like everyone else, was mesmerized by his deft maneuvering as leader of South Africa. It certainly fell to Mandela to be great. His role in the movement against extreme poverty was critical. He worked for a deeper debt cancellation, for a doubling of international assistance across sub-Saharan Africa, for trade and private investment and transparency to fight corruption. Without his leadership, would the world over the past decade have increased the number of people on AIDS medication to 9.7 million and decreased child deaths by 2.7 million a year? Without Mandela, would Africa be experiencing its best decade of growth and poverty reduction? His indispensability can't be proved with math and metrics, but I know what I believe..." he wrote.
Click to continue reading Bono Pens Essay Tribute to Nelson Mandela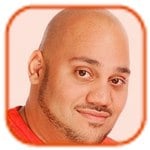 Posted by Andru Edwards Categories: Gossip, Rumors, Jazz, Pop, R&B / Soul, Reggae,
Amy Winehouse's father would never allow a biopic to be made.
Mitch Winehouse has shot down ideas of a movie to be made about his late daughter - who died of alcohol poisoning in 2007 - but he would like a concert to be arranged in memory of the "Valerie" singer.
"I don't really want to do a biopic. A concert would be amazing, but it's actually getting it together with the [record label]. It sounds great in theory, but in practice it's not so easy. We are talking about it though," he said.
Meanwhile, Lady Gaga has vowed not to follow in the footsteps of the "Body And Soul" hitmaker - who died at the age of 27 - and is determined to curb her drug use and wild behaviour so she doesn't die young. "I want to live and I want my fans to live. I don't want them to torture themselves in the way I have. I want to show people that I will last past 27 and I will last longer, and so will you," she previously said.
Click to continue reading Amy Winehouse's Dad Shoots Down Biopic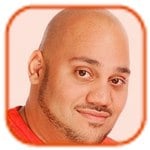 Posted by Andru Edwards Categories: Artist News, Rock,
Lou Reed died of liver disease.
The legendary Velvet Underground frontman and pioneer of modern rock passed away on Sunday aged 71, and it has now been confirmed he died of complications with his liver, which he had been suffering with for a year.
The "Perfect Day" star had undergone a liver transplant in April and also had to cancel his Coachella Music and Arts Festival in California due to his illness. The transplant initially appeared to be a success and Lou was looking forward to the future and to returning to performing. "I am a triumph of modern medicine, physics and chemistry. I am bigger and stronger than ever," he wrote on Facebook in June.
However, more recently the singer and guitarist had taken a turn for the worse and when it was confirmed the disease had entered its final stages he refused further treatment and returned home. "We all agreed that we did everything we could," his doctor, Charles Miller, told the New York Times.
Click to continue reading Lou Reed Dies of Liver Disease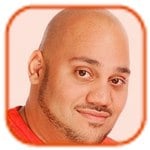 Posted by Andru Edwards Categories: Gossip, Upcoming Releases, Rock,
The Who "feel the ghosts" of Keith Moon and John Entwistle. The group's guitarist Pete Townshend admits he and bandmate Roger Daltrey find it difficult to capture the essence of the band without the late members, and it has been particularly hard since bassist John died in 2002.
"We feel the ghosts of Keith and John. The second phase of the Who in a sense was really when we started to tour again around the year 2000, 2001. We were still able to evoke the sound, particularly with [drummer] Zak Starkey. Now it's much more difficult even though Zak's there.
Click to continue reading The Who Struggle to Capture Old Sound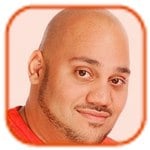 Posted by Andru Edwards Categories: Gossip, Music Videos, Hip-Hop & Rap,
Nas pays tribute to the late Amy Winehouse in his new music video.
The tragic singer - who died last July aged 27 - appears from beyond the grave by singing in the rapper's latest song "Cherry Wine," with her image projected onto a brick wall. The tribute ends with a black and white image of Amy with the words, "In memory, Amy Winehouse (1983 - 2011)," and Nas believes the track came directly from "God and Amy."
"It was chilling. A feeling of bitter sweetness, wishing that she was here. The director was genius. My main concern was being able to put her in the video in a respectful way," Nas told The Daily Star.
Nas has hit back at critics who claim he was cashing in on Amy's death by using her image: "I'm gonna write for my sister, that's what we do. If what had happened to her happened to me I would have expected the same from my friends."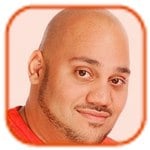 Posted by Andru Edwards Categories: Artist News, R&B / Soul,
An exhibition paying homage to Whitney Houston was opened in Los Angeles yesterday. The event, entitled "Whitney! Celebrating The Musical Legacy of Whitney Houston," was launched at the Grammy Museum so fans can pay their respects to the late singer as well as seeing how talented she was.
Pat Houston - Whitney's manager and sister-in-law - attended the press preview yesterday as did her other sister-in-law Donna Houston and her brother Gary. "We have picked the things that people will find the most interesting and, in many cases, bring back fun memories. We are really very overjoyed that we are here today to represent and be a part of such a wonderful and splendid career of such a beautiful and talented woman," Pat said.
Click to continue reading Whitney Houston Exhibit Opens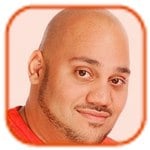 Posted by Andru Edwards Categories: Artist News, Industry News, Dance, Pop,
Robin Gibb has died. The Bee Gees singer has passed away after a battle with cancer aged 62. His family, including wife, Dwina, brother, Barry, daughter Melissa, 37, and sons Spencer, 39, and Robin-John, 29, had been keeping a vigil at his bedside at a hospital in London in recent weeks.
"The family of Robin Gibb, of the Bee Gees, announce with great sadness that Robin passed away following his long battle with cancer and intestinal surgery. The family have asked that their privacy is respected at this very difficult time," said a statement released by relatives.
Robin had surgery on his bowel last year for an unrelated condition, but a tumor was discovered and he was diagnosed with cancer of the colon and then liver. He was recently thought to be in remission, but his condition worsened when he was diagnosed with pneumonia last month.
In February Robin told how he felt "fantastic" and had made spectacular progress in his cancer battle, and even returned to the stage, receiving a standing ovation when he appeared at a London Palladium charity concert supporting injured servicemen and women with The Soldiers, performing Bee Gees tracks "How Deep Is Your Love" and "I've Gotta Get A Message To You."
Click to continue reading Robin Gibb Dies
© Gear Live Media, LLC. 2007 – User-posted content, unless source is quoted, is licensed under a Creative Commons Public Domain License. Gear Live graphics, logos, designs, page headers, button icons, videos, articles, blogs, forums, scripts and other service names are the trademarks of Gear Live Inc.