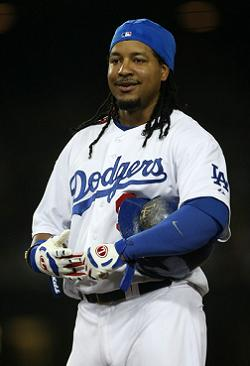 Manny Ramirez has come out and said that this will be his last year in a Dodger uniform. He'll play as much as he's asked to play, but once his contract expires, he'll either look for a DH role with an American League team or even consider retirement. After teams failed to show significant interest prior to 2009, Manny signed a deal with Los Angeles that could have seen him test free agency again for this year, but he opted to stay in California, which was probably in his best interests.
Click to continue reading Manny sticking around for years to come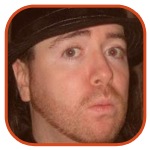 Posted by Adrien Griffin Categories: Athletes, Editorial, MLB, Rumors,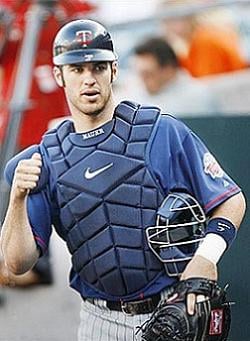 With the recent announcement that Tim Lincecum was the National League Cy Young Award winner, it leaves only two more 2009 Major League Baseball award winners to be announced, which will be done this coming Monday. One of those is the American League Most Valuable Player, and, like the NL Cy Young, the AL MVP race couldn't be closer. With Derek Jeter, Mark Teixeira, Miguel Cabrera, and Joe Mauer in the hunt, the award could go to anybody.
Click to continue reading The top of the AL crop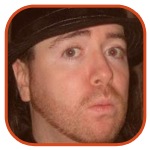 Posted by Adrien Griffin Categories: Athletes, Editorial, Front Office, MLB,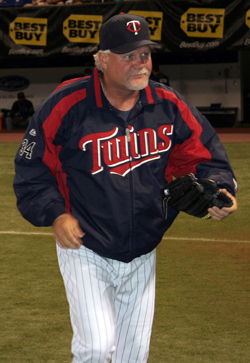 An unexpected travesty has occurred. Mike Scioscia has been chosen as the American League Manager of the Year for leading the Los Angeles Angels to another successful season. His accomplishment overshadows now five-time bridesmaid Ron Gardenhire, whose success in Minnesota goes unrewarded yet again. Gardenhire, who has helmed the Minnesota Twins for almost a decade, is a record five-time runner-up for the award. In that time span, he's accomplished much more than most managers ever hope to. But it wasn't always so easy for the 52-year old manager from West Germany. Gardenhire will remain the Twins' skipper at least through the 2011 season.
Click to continue reading AL Manager of the Year - Not Ron Gardenhire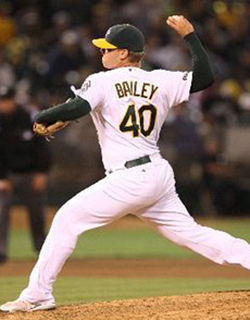 Andrew Bailey has just highlighted a personal accomplishment on a team marred by lowlights in 2009. He is the newly honored 2009 American League Rookie of the Year. Representing the Oakland Athletics, Bailey is the third Oakland player to win the award in the last six seasons. With 13 first place votes, six second place and five third place for a total of 88 points, Bailey was hardly challenged by any other American League rookie. The only others close to challenging Bailey for the award was shortstop Elvis Andrus from the Texas Rangers (65 points), and Detroit Tigers right-handed starter Rick Porcello (64 points).
Click to continue reading AL Rookie of the Year - Andrew Bailey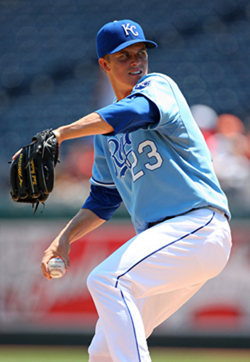 The American League Cy Young Award winner was announced recently, and while an untraditional, yet unsurprising decision, Zack Greinke took home the hardware to cap off what has been an incredible season, taking home 25 out of 28 first-place votes. Greinke just completed his sixth big-league season – all with the Kansas City Royals – but made a name for himself in 2009. To go along with his Cy Young, he also made the AL All-Star Squad as more than just a pity-pick, led the league in ERA, and was also the players' choice for Pitcher of the Year. Greinke topped the list, followed by the Seattle Mariners' Felix Hernandez, Detroit Tigers' Justin Verlander, and New York Yankees' CC Sabathia.
Click to continue reading AL Cy Young Award winner - Zack Greinke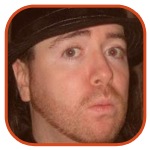 Posted by Adrien Griffin Categories: MLB, News, Playoffs,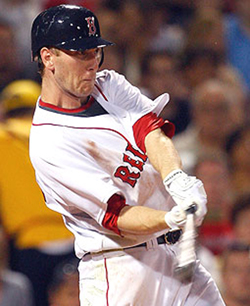 September is here, and so the home stretch for the 2009 MLB season is upon us. The playoff races will take center stage in sports media, but for the first time in years, the races look as if they might be over before they really get started. Going into Wednesday night's action, the closest pennant race was the American League Central, where the Detroit Tigers hold a 3.5 game lead over the Minnesota Twins, who, when it comes to playoff races, are a pathetic two games above .500. In the Central's National League counterpart, the St. Louis Cardinals have already all-but-clinched the division as they hold a 10.5 game lead over the Chicago Cubs. It would take a colossal turn of events for the Cards to miss the playoffs in 2009.
Click to continue reading The So-Called Pennant Races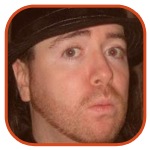 Posted by Adrien Griffin Categories: Athletes, MLB,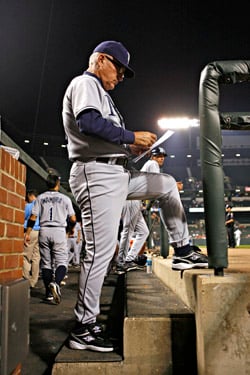 For Joe Maddon, manager of the Tampa Bay Rays, chemistry is not just a physical science. It is a collective state of mind shared by 25 players who work towards a common goal. For the Tampa Bay Rays of 2008, that goal was almost achieved. Everybody expected another season of mediocrity, but a perfect storm of reasons, including career years from a consistent starting lineup and rookie campaigns among the best in recent seasons lead to a World Series appearance for the club widely considered to be the laughing stock of the American League East.
"I'm a big believer in team chemistry," said Maddon. "I'm a big believer that it can be created. It's not just a residue of winning all the time." No kidding. When it came to the Rays, whom the baseball world knows well had never had a .500 season prior to 2008, losing was a way of life. High draft picks and low expectations were the norm. American League pennants and World Series appearances were about as realistic as snow falling outside of Tropicana Field.
Click to continue reading Chemistry and Baseball with Joe Maddon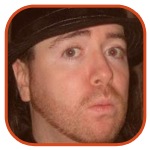 Posted by Adrien Griffin Categories: MLB,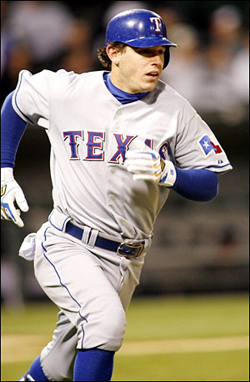 Thank goodness. It's about time somebody from outside the American League East was holding the AL Wild Card spot. And with a 4-3 win, the Texas Rangers took two out of three from the Boston Red Sox, who went into this weekend with the elusive fourth playoff position, just ahead of Texas and the Tampa Bay Rays. Since 2003, only one team outside of the AL East has won the Wild Card slot, the 2006 Detroit Tigers. The Red Sox themselves have won four of the last six, while the Yankees won one in 2007.
Click to continue reading A Breath of Fresh Air for the AL Wild Card
Posted by Tom Massimo Categories: Fantasy, MLB, News,
BOSTON RED SOX
Mike Lowell has just three extra-base hits in the month of August. He is still batting a solid .289, thanks to a strong 90% contact rate and .79 batting eye. In his disastrous 2005 season, when had just 8 home runs, his G/F ratio remained low at .66 and in-line with previous seasons. This year it has risen to a still low .88. But with 15 home runs in 460 AB this season, it is starting to look like last season's complete power outage was not a fluke, but rather the beginning of a decline in his power.

Alex Gonzalez is out until early September with a strained oblique muscle. Alex Cora and Dustin Pedroia should share time at shortstop until Gonzalez returns. Cora is completely devoid of power. His high contact rate and good batting eye could get him on base enough to generate a few steals, but it is probably not worth the trouble. Pedroia's defense is better suited for second base and with Mark Loretta in and out of the line-up he could pick up some starts there. As a hitter, he makes excellent contact and has a very discerning batting eye. He does not have much power and with 4 caught steals in 5 tries in Triple-A, don't count on any stolen bases either.
Jon Lester was scratched from his scheduled start today because of a sore back. Kason Gabbard will step in for him against Oakland. He is not recommended.
Manager, Terry Francona does not seem pleased that Manny Ramirez has missed 3 of the last 4 games with a sore knee. In any event, he should be safe to use this week.
Click to continue reading American League Fantasy Notes: A.L. East
© Gear Live Media, LLC. 2007 – User-posted content, unless source is quoted, is licensed under a Creative Commons Public Domain License. Gear Live graphics, logos, designs, page headers, button icons, videos, articles, blogs, forums, scripts and other service names are the trademarks of Gear Live Inc.