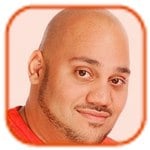 Posted by Andru Edwards Categories: Artist News, Collaborations, Upcoming Releases, Pop,
L.A. Reid has confirmed a Justin Bieber and Michael Jackson collaboration.
The 58-year-old producer behind Michael Jackson's posthumous album Xscape is planning something "really special" involving vocals from the late King of Pop and the 20-year-old singer.
Justin was originally supposed to feature on the track "Slave 2 The Rhythm" as part of Michael's latest offering until it was inadvertently leaked, causing the collaboration to be dropped from Xscape. "'Slave 2 The Rhythm' didn't include him [Justin] per my direction. That was something that was done separate and apart from me and it was leaked. If it hadn't been leaked it would have been featured but it sort of took the wrong turn. But you know what, we are going to revisit that and do something really special with Justin and Michael. I'm pretty sure," L.A. told Access Hollywood.
Click to continue reading L.A. Reid Confirms Michael Jackson and Justin Bieber Collaboration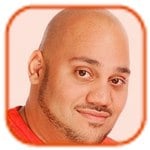 Posted by Andru Edwards Categories: Artist News, Gossip, Upcoming Releases, Pop, R&B / Soul,
Robin Thicke has penned a song to help win back Paula Patton.
The "Blurred Lines" hitmaker is said to have written a heartfelt track, titled "Get Her Back," on which he begs his estranged wife for another chance. The R&B star apparently intends to debut the track during his performance at the Billboard Music Awards.
According to TMZ, lyrics discuss how Robin is determined to "make it right" between the pair following the breakdown of their eight-year marriage in February amid rumors the R&B singer had cheated.
Memorable lyrics include, "I gotta get her, go get her back / I gotta treat her right / I gotta cherish her for life," and "I should've kissed you longer / I should've held you stronger / And I'll wait for forever for you."
Click to continue reading Robin Thicke Writes Song to Win Back Paula Patton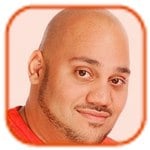 Posted by Andru Edwards Categories: Artist News, Concerts / Tours, Gossip, Rumors, Pop,
Britney Spears is close to extending her Las Vegas residency.
The "Perfume" singer, whose show Piece of Me at Planet Hollywood Resort & Casino has been a huge success, has reportedly been offered $12 million to continue performing until 2016. According to New York Daily News, the pop star is close to securing a deal with Ceasers Entertainment, the parent company of Planet Hollywood, to stay on at the venue.
"Britney Spears has been a great success for the company and will be extended, if she wants to do it, and I cannot see why not. She has been filling the place every night, and she is enjoying it and is in good health," said Ceasers Palace President, Gary Selesner.
The 32-year-old star was scheduled to perform 50 shows per year in 2014 and 2015 as part of the initial deal, earning her an impressive $30 million, and Gary admitted it was a "gamble" in the beginning but he is now happy with how popular the show is and wants her to return for further dates.
Click to continue reading Britney Spears Offered $12 Million to Extend Residency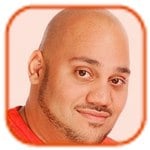 Posted by Andru Edwards Categories: Artist News, Collaborations, Upcoming Releases, Hip-Hop & Rap, R&B / Soul,
Usher has recorded a collaboration with Chris Brown.
The "Good Kisser" singer has confirmed the troubled R&B star - who is currently serving a prison sentence for violating the terms of his probation, stemming from a 2009 assault on pop star Rihanna - will feature on his upcoming eighth studio album and it seems the track will reflect on Chris' recent troubles.
"The song that we did together, I think it answers a lot of questions. There's a lot mystery, I think, about a lot of things and the reality is we all are human. And though we may all experience hardship, it's in those times that people should really rally and remember why you fell in love with the artist, why you fell in love with the person," Usher said.
The 35-year-old star admits he hasn't had a chance to talk to Chris, 25, since he was imprisoned, but says the "Loyal" singer was in a "good place" after leaving rehab for anger management issues in February.
Click to continue reading Usher and Chris Brown Collaborate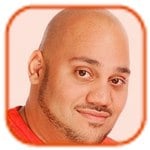 Posted by Andru Edwards Categories: Artist News, Collaborations, Upcoming Releases, Pop,
Madonna claims producer Diplo is a "slave driver" in the studio.
The "Hung Up" hitmaker is making music with Katy Perry's rumored boyfriend and admits he pushed her to her limits when the pair teamed up together. Madonna posted a photograph of her on a laptop on her Instagram account, with the caption, "Working with @Diplo got me like................WHAAaaat? [sic]."
She later added a photograph of herself looking tired after a long session working on new ideas and wrote, "Diplo is a slave driver! Got me working all hours of the night in the studio. Had to sneak into the bathroom! #clicclacclicclacbitchgetoffmyback [sic]."
Click to continue reading Madonna: Diplo Is a Slave Driver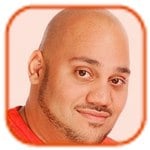 Posted by Andru Edwards Categories: Artist News, Collaborations, Upcoming Releases, Hip-Hop & Rap, Pop,
Iggy Azalea has collaborated with Jennifer Lopez on a new song.
The "Fancy" rapper has confirmed she has recorded a track with the "Same Girl" hitmaker for Jennifer's new album A.K.A.
Talking about working with the star during an interview with DJ Ryan Seacrest, she said, "She actually only asked me about two weeks ago, so I didn't have to keep the secret for too long. When I opened on tour for Beyonce I had to keep that under wraps for months, which really killed me."
The Australian singer described keeping her mouth shut about the collaboration as a "breeze" because it wasn't long before she could spill the beans. "I love her. I definitely used to sit in my bedroom as a young girl and lip-sync Jennifer Lopez songs, so it's very cool to have a song with her on her album," she went on.
Click to continue reading Iggy Collaborates with Jennifer Lopez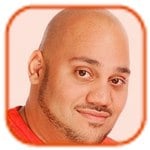 Posted by Andru Edwards Categories: Artist News, Collaborations, Concerts / Tours, Gossip, Performances, Hip-Hop & Rap, Pop, R&B / Soul,
Janelle Monae didn't like the audience at Coachella Valley Music and Arts Festival.
The "Tightrope" singer joined OutKast on stage to sing with Big Boi at the event in Indio, California last month, and while critics claimed the show failed to live up to expectations but Janelle blames the crowd.
"I didn't like that Coachella audience. I'm happy I got to CounterPoint [Music Festival] in Georgia, because those were real festival-goers, in my opinion," she said.
Janelle joined Andre 3000 at the CounterPoint Music Festival to dance on stage during "Hey Ya!" last weekend and gushed about the band who have reunited onstage after a near decade-long hiatus: "That is my favorite duo, favorite rap group ever invented. They were in their time travel machine and they came back to see us, and I think we should all be grateful that they came back. The music is more fun, and lives are enriched with those two ATLiens performing. They're also great friends of mine, so it's great to see your friends do what they love doing and get the love and support they need."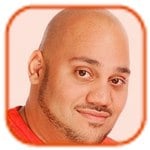 Posted by Andru Edwards Categories: Artist News, Concerts / Tours, Rock,
Morrissey was attacked on stage as he kicked off his North American tour last night.
The former Smiths frontman performed at San Jose's City National Civic and was mobbed by fans during a stage invasion at the end of the show, after a number of people from the audience went up to hug the star. He ignored them and carried on singing "One Day Goodbye Will Be Farewell" until fans started slamming into him and he cut the show off mid song after he was knocked down.
The 54-year-old singer, who was helped backstage by security, played a 20-song set before the interruption after a number of tour postponements due to ill health. Morrissey was told by doctors to take it easy after suffering from a bleeding ulcer, double pneumonia and a throat condition in January last year.
He is now back to his best and debuted three new songs during last night's gig - "The Bullfighter Dies," "Earth Is The Loneliest Planet" and the title track from his forthcoming album, "World Peace Is None Of Your Business."
Click to continue reading Morrissey Attacked on Stage as He Kicks Off Tour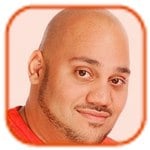 Posted by Andru Edwards Categories: Artist News, Industry News, Hip-Hop & Rap, Pop,
Rihanna is preparing to release her next album with Roc Nation after leaving Def Jam.
The "Diamonds" singer, who was already being managed by Jay Z's record label, has now inked a deal and her profile on Roc Nation's website has been updated, which lists her as one of their big name acts.
Rihanna first signed her record deal with Def Jam in 2005, when she was just 17, and claims then-label-president Jay Z wouldn't let her out of his office until she put pen to paper. Since then, she has released all seven of her chart conquering albums with the label, including 2011's Unapologetic, despite Jay Z leaving his role to start up Roc Nation in 2009.
Rihanna had already parted ways with her former manager Marc Jordan and signed with Jay's Roc Nation management team in 2010 but it now appears she is also signed to the label.
Click to continue reading Rihanna Leaves Def Jam for Roc Nation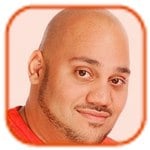 Posted by Andru Edwards Categories: Artist News, Gossip, Pop, New Releases,
Lily Allen is planning to apologize to Rita Ora and models Cara Delevingne and Jourdan Dunn over songs on her new album.
The "Hard Out Here" hitmaker, who is about to release her new record Sheezus, appears to hit out at the stars by joking about celebrities who attend corporate events. "I still need to write letters to Rita Ora and Cara Delevingne. The song where I appear to slag off Rita and Jourdan is very much the same premise as Cheryl Tweedy. It's not about them, it's about the idea of them," she said, according to The Daily Mail.
Meanwhile, the 28-year-old star, who has made her comeback after a four-year hiatus, was copied into harsh emails about her new material from a focus group when her record label carried out market research for her new album: "I accidentally got copied in on a whole bunch of it and reading it was one of the most horrible moments of my life. They don't actually tell the people what it is that they're listening to. So a lot of it was just people going, 'Is this Lily Allen? It f****ng is Lily Allen', 'If this is her I thought she'd ####### retired, the stupid ****!'"
Click to continue reading Lily Allen: I Need to Apologize to Rita Ora and Cara Delevingne
© Gear Live Media, LLC. 2007 – User-posted content, unless source is quoted, is licensed under a Creative Commons Public Domain License. Gear Live graphics, logos, designs, page headers, button icons, videos, articles, blogs, forums, scripts and other service names are the trademarks of Gear Live Inc.