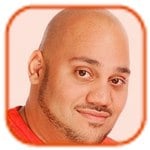 Posted by Andru Edwards Categories: Artist News, Gossip, Upcoming Releases, Rock,
Arctic Monkeys have scrapped plans for a new album this year.
The "Why'd You Only Call Me When You're High" rockers had initially intended to make a quick follow-up to 2013's critically-acclaimed LP AM, but now have no definite plans to return to the recording studio in the near future.
"We did have the chat but I don't think it's going to be happening. There are no plans for another record. I think people might want to forget about the Monkeys for a while. But who knows? We'll have a bit of time off and someone will say, 'Fancy doing another one?'" bassist Nick O'Malley told NME.
Click to continue reading Arctic Monkeys Have Scrapped New Album Plans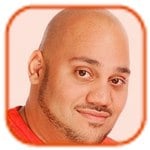 Posted by Andru Edwards Categories: Artist News, Concerts / Tours, Rock,
Paul McCartney has been released from hospital.
The 71-year-old musician was discharged by doctors last night after spending almost a week recovering from a mystery virus at St Luke's International Hospital in Tokyo, Japan.
The Beatles legend, who was forced to cancel the Asian leg of his Out There! world tour, was excited about being reunited with his family as he boarded a private jet heading back home. "Paul has really been through the mill. He was desperately sad he had to cancel those shows but he was really poorly. But he is on the mend which is great news," a source said. Paul's wife Nancy Shevell, 53, was by his bedside throughout the six days he spent in hospital.
The US leg of Paul's tour will go ahead as planned on June 14.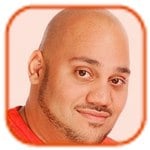 Posted by Andru Edwards Categories: Artist News, Gossip, Upcoming Releases, Rock,
Jack White admits he "almost never" speaks to his former bandmate Meg White.
The ex-White Stripes singer, whose band called it a day in 2011, has since forged his own successful solo career and claims hardly anybody he knows speaks to drummer Meg since the band split.
"I don't think anyone talks to Meg. She's always been a hermit. When we lived in Detroit, I'd have to drive over to her house if I wanted to talk to her, so now it's almost never," he told Rolling Stone.
Talking about how Meg's personality came to affect the pair's relationship, Jack explained, "She's one of those people who won't high five me when I get the touchdown. She viewed me that way of, 'Oh, big deal, you did it, so what?' Almost every single moment of the White Stripes was like that. We'd be working in the studio and something amazing would happen, I'm like, 'Damn, we just broke into a new world right there!' And Meg's sitting in silence. I remember hearing Ringo Starr say, 'I always felt sorry for Elvis, because in The Beatles we had each other to talk about what it felt like. Elvis was by himself.' I was like, '####, try being in a two-piece where the other person doesn't talk!'"
Click to continue reading Jack White: I Almost Never Speak to Meg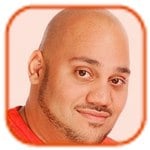 Posted by Andru Edwards Categories: Artist News, Concerts / Tours, Rock,
Paul McCartney has been hospitalized in Tokyo.
The Beatles legend had to cancel two dates of his Out There Japan Tour 2014 in the country's capital and Osaka after falling ill with a virus, which eventually led to him being sent to hospital.
"Since contracting a virus last week that led to the postponement of tour dates, Paul received successful medical treatment at a hospital in Tokyo. He will make a complete recovery and has been ordered to take a few days rest. Paul has been extremely moved by all the messages and well wishes he has received from fans all over the world," his rep said.
The 71-year-old rocker has also postponed a show in Seoul, South Korea, but is still set to continue with his tour of the US next month.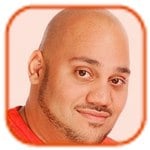 Posted by Andru Edwards Categories: Artist News, Concerts / Tours, R&B / Soul,
Janelle Monae is "devastated" she has had to cancel her Australian tour due to illness.
The "Electric Lady" singer, who was set to perform a number of dates on her Australian and New Zealand leg of her Golden Electric Tour, had been advised by doctors to scrap the gigs and rest.
According to Billboard, a statement issued by promoters, Live Nation Australasia, said, "It has been confirmed that the remainder of the Golden Electric tour has been canceled and there will be no rescheduled performances. Ms. Monae is devastated at not being able to perform for her fans and has vowed to return to our shores in the not-too-distant future. Ticket holders will be contacted by the relevant ticketing outlet to advise of the process for obtaining a refund."
On Saturday, Janelle canceled her Melbourne show after support act Kimbra's opening performance, even though her band was already set up. The singer then canceled Monday night's show in Sydney and has now pulled the plug on the remaining dates.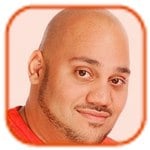 Posted by Andru Edwards Categories: Artist News, Gossip, Pop, New Releases,
Quincy Jones has blasted the new Michael Jackson album Xscape.
The legendary producer - who masterminded some of the late singer's biggest hits - thinks the posthumous recording was only released to "make money."
"It's about money. They're trying to make money. And I understand it. Everybody's after money, the estate, the lawyers. It's about money," he said.
Quincy admitted it "bothers" him to see so much of the 'Thriller' star's previously-unreleased music being made public but has learned to accept it has nothing to do with him. When asked if he was bothered by the recordings, he told Jian Ghomeshi's Q talk show on CBC Radio, "Yeah, but it's not my business anymore. They're not our business."
Quincy's comments come months after he launched a $10 million breach-of-contract lawsuit in relation to the recordings released after the "Billie Jean" star's death in June 2009. He alleged master recordings he had worked on were wrongfully edited and remixed so as to deprive him of back-end profit participation. He also claimed he had been denied credit for his work and that MJJ Productions and Sony Music have entered into deals taking profits that should have been included in the calculation of royalties.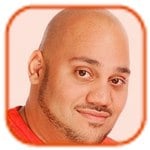 Posted by Andru Edwards Categories: Artist News, Concerts / Tours, Upcoming Releases, Pop, Rock,
Maroon 5 will release their new album V in September.
The "Moves Like Jagger" hitmakers have spent the last year recording material for their fifth album in Los Angeles, California and they've now announced that it will be available later this year. The Grammy award-winning band has also confirmed that they will be releasing a new single this summer before the album's release in the autumn.
Keyboardist Jesse Carmichael has been reunited with band members Adam Levine, Mickey Madden, James Valentine and Matt Flynn following his hiatus from the group while they recorded their fourth album Overexposed.
The band - who have also signed a worldwide tour deal with Live Nation and are expected to announce tour dates in the coming weeks - worked with producers Max Martin, One Republic's Ryan Tedder, Benny Blanco, Shellback and Sam Martin on V.
Click to continue reading Maroon 5 Announces New Album and Tour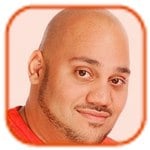 Posted by Andru Edwards Categories: Artist News, Upcoming Releases, Rock,
The Foo Fighters will star in a documentary following the making of their new album.
The five-piece band have announced an eight-part TV series airing on HBO and directed by the band's frontman Dave Grohl. Each episode will follow the "Rope" rockers' journey to a different US city - Chicago, Austin, Nashville, Los Angeles, Seattle, New Orleans, Washington DC and New York - where they'll visit legendary studios to record tracks for their eighth album.
The documentary will act as a follow up to Dave's award-winning directorial debut Sound City which followed the history of the recording studio Sound City Studios in Los Angeles, California and opened to commercial and critical acclaim in January last year.
"Dave's heartfelt passion for this project is contagious and his talent as a musician and filmmaker is undeniable. We are excited to go on this journey with him and the Foo Fighters for this insider's look at how regional music inspired them to create their own new music," said Michael Lombardo, president of HBO Programming.
Click to continue reading Foo Fighters Announce Documentary About New Album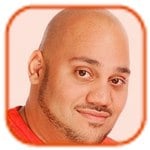 Posted by Andru Edwards Categories: Artist News, Upcoming Releases, Blues, Country, Folk, Rock,
Bob Dylan is working on a new album.
The 72-year-old singer has treated fans on his website bobdylan.com by posting a cover of Frank Sinatra's Full Moon & Empty Hearts, which will reportedly be featured on his 36th studio album.
A spokesperson for the musician told Rolling Stone, "This track is definitely from a forthcoming album due later on this year," which will be the follow-up to Tempest, which was released in 2012.
The song was written by Ted Mossmann and Buddy Kaye and was based around Sergei Rachmaninoff's 1901 composition "Piano Concert No. 2 in C Minor." However, Sinatra made the song famous and Dylan's version can now be streamed on his site.
Click to continue reading Bob Dylan Working on New Album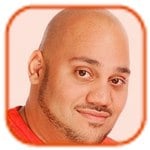 Posted by Andru Edwards Categories: Artist News, Upcoming Releases, Rock,
Morrissey has started using Twitter.
The "First Of The Gang To Die" singer joined the social media site in June 2009 but only posted his first message last night, writing, "Hello. Testing, 1, 2, 3. Planet Earth, are you there? One can only hope... [sic]."
The post has already been re-tweeted more than 14,000 times and he followed the tweet by, "Follow, follow, follow. Twitter is the perfect metaphor for...something. Dunno what [sic]."
The 54-year-old star has revealed the title track from his new album, World Peace Is None of Your Business, along with the artwork for the record.
Click to continue reading Morrissey Posts His First Tweets
© Gear Live Media, LLC. 2007 – User-posted content, unless source is quoted, is licensed under a Creative Commons Public Domain License. Gear Live graphics, logos, designs, page headers, button icons, videos, articles, blogs, forums, scripts and other service names are the trademarks of Gear Live Inc.