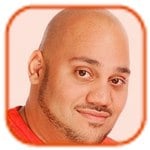 Posted by Andru Edwards Categories: Artist News, Upcoming Releases, Alternative,
Gotye is having trouble finishing his new album.
The singer-songwriter has begun work on the follow-up to his successful 2011 album Making Mirrors - which included the worldwide mega hit "Somebody That I Used to Know" - but has hit a "hurdle" and says it could be a while before fans hear the results.
Gotye - real name Wally De Backer - told website FasterLouder.com.au, "I've started a bunch of ideas that I really like, but I just seem to have hit a bit of a hump in terms of how I'm connecting that with moving them forward into finished pieces or into songs. When I think about it, it's quite similar to the experience I had in previous years trying to make records: there are always certain bigger hurdles you hit, and you wonder whether you're actually getting anywhere, but maybe you do actually have a lot of stuff under your belt. Very broadly that's where I'm at, I'm just working away."
Click to continue reading Gotye Struggles to Finish New Album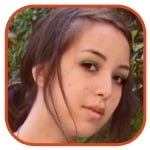 Posted by Robin Paulson Categories: Artist News, Music Videos, Release Dates, Upcoming Releases, Videos, Alternative, Rock,
Placebo is back with a new album, and they're not being quiet about it.
The alternative rockers released a teaser for the title track of their upcoming seventh studio album, Loud Like Love. Though the video appears to be a little more normal than the band's usual aesthetic, the music itself sounds like they're departing from their sixth album Battle for the Sun - thankfully - and returning to the style fans recall from Meds (2006) and Sleeping with Ghosts (2003).
Click to continue reading VIDEO: Placebo Releases Teaser for "Loud Like Love" Single
Read More

| NME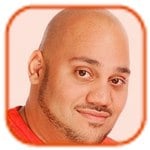 Posted by Andru Edwards Categories: Artist News, Gossip, Rumors, Upcoming Releases, Alternative,
Beck is planning to release two new albums this year.
The "Devil's Haircut" musician is working on a follow up to 2008's Modern Guilt as well as an acoustic album, according to Rolling Stone magazine. One completely new track, "Defriended" has already appeared on the internet, but it is unknown if it will appear on either album.
Beck said last year he had gone back to working on some ideas he had started in 2008: "There is music and its coming. I have this one record I started in 2008, it got put aside for a long time, but recently I've been mixing some of the songs. I'm not sure if they'll be singles, EPs or an album, but it will come out in some way and it sounds sonically adventurous."
Beck's last musical project was Song Reader which was a collection of sheet music. Fans from around the world were then encouraged to share their own interpretations and versions of the tracks.
Click to continue reading Beck Planning Two New Albums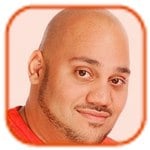 Posted by Andru Edwards Categories: Artist News, Gossip, Alternative, Rock,
Courtney Love is preventing Nirvana's music being used for a "jukebox musical."
The "Doll Parts" singer - widow of grunge band's late songwriter Kurt Cobain, and shareholder in the rights to the band's back catalogue - sees herself as the only person stopping the group's songs being used in commercials, or for a musical stage production like Green Day's "American Idiot" or Queen's "We Will Rock You."
"Somebody has to guard the gates of this thing. Because you know what would happen? The second I sell [the rights], it becomes a jukebox musical, makes a billion dollars, and you've got jazz hands on Broadway. Or [Kurt will] be in Gatorade commercials. I will never sell the f***ing stakes I have in it, because no one else will bother protecting him," she said.
Courtney, 48, also thinks some of the people who try to start relationships with her are only really after the rights to the Nirvana catalogue: "I haven't slept with a musician in ages. I go for the safe business guys, and then they see [the Nirvana publishing rights] and they go, 'Boing! You should sell that s**t!'"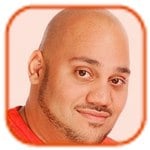 Posted by Andru Edwards Categories: Artist News, Collaborations, Upcoming Releases, Alternative, Pop,
Avril Lavigne "pushed" her boundaries for her new album.
The 28-year-old singer is set to release her follow up from 2011's Goodbye Lullaby and has thoroughly explored her emotions for the record, insisting she is proud for having a "completely different getup" to other female artists since first appearing on the music scene in 2002 with her track "Complicated."
"Lyrically, I pushed myself to talk about different subjects I haven't talked about before. I didn't want to be so simple. I tried to really express myself and go deeper. I wasn't the girl baring her midriff with backup dancers and a headset microphone. I came out and had a lot to say with my lyrics, and I played the guitar. I had a completely different getup, stage presence, everything," she said.
The "He Wasn't" musician recently revealed she has teamed up with goth rocker Marilyn Manson for a track on her upcoming fifth LP and admitted the '"heavier" material came about very spontaneously: "It was last minute [the song came about]. I was sitting there at the board thinking Manson would be perfect on this track, so I texted him and he's like, 'I'll come over and hear it.' So he came at four o'clock in the morning... Yes, it was one of those nights."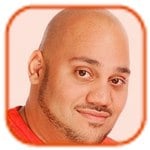 Posted by Andru Edwards Categories: Artist News, Concerts / Tours, Upcoming Releases, Alternative, Rock,
Placebo has announced their seventh album, Loud Like Love. The British alternative band - Brian Molko, Stefan Olsdal and Steve Forrest - have also confirmed a European tour later his year to promote the record.
The album is the band's first in four years, following 2009's Battle For The Sun. It features ten new tracks recorded in London over the last year and will be to be available in five different formats, including 3D Lenticular Super Deluxe Box Set and a colored vinyl edition. Fans can pre-order the album from May 31 in time for the official release date of September 16.
The rock trio will kick off their tour in Warsaw, Poland, on November 12. Tickets will go on sale at 9am on Friday, and the band are expected to follow their European dates with shows in the US, Latin America, Australia, Asia and other more soon.
Placebo European Tour dates 2013:
Click to continue reading Placebo Announces Seventh Album and Tour Dates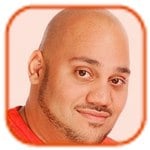 Posted by Andru Edwards Categories: Artist News, Alternative, Rock, New Releases,
Jared Leto went on a journey through a "magical land" while writing Love Lust Faith + Dreams.
The 30 Seconds to Mars frontman embarked on a spiritual quest around India for inspiration and it was during his trip that he wrote and recorded several tracks from their fourth album in a mobile studio, which helped make the record a "new beginning" for the band.
"I think the first three albums are kind of a trilogy in a sense and this is a new beginning. It was an unforgettably journey through this magical land. It was about absorbing the culture. I met wonderful people and went off the beaten track."
Part of this fresh start for the band - also made up of Jared's brother Shannon and Tomo Milicevic - included leaving behind the emotions captured on their last album, This Is War, and instead being more "reflective" through their music.
Click to continue reading Jared Leto Visited 'Magical Land' to Write Album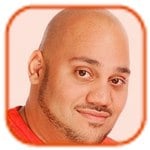 Posted by Andru Edwards Categories: Artist News, Alternative, Rock, New Releases,
30 Seconds to Mars were almost destroyed by a legal battle. The group admit their future was in doubt when Virgin Records and EMI Music sued them for $30 million in 2009, citing breach of contract, and because the sum was so huge, the band had no choice but to fight the case in order to save their futures.
"The last record we had quite a few problems. We battled our record company. They sued us for $30 million. We made a film about it called Artifact, a documentary that is coming out later this summer. It was mind-blowing, The number was too big to conceptualize it but it was very real. Not only was there the financial risk at stake but there was the risk of losing our careers. We felt we had an important and just fight. I am glad we stood up for what we believed in. Ultimately we were victorious and we are here. The story went exactly as it was supposed too," frontmnan Jared Leto said.
Click to continue reading 30 Seconds to Mars Almost Ruined by Lawsuit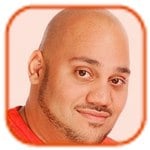 Posted by Andru Edwards Categories: Artist News, Collaborations, Upcoming Releases, Alternative, Pop, Rock,
Elton John advised Fall Out Boy to "p**s people off" on Save Rock And Roll. The legendary singer appears on the "Dance, Dance" band's new album, and they knew they were doing the right thing with their songs when he said they would cause upset.
"Elton John sings on the song 'Save Rock and Roll' and going in there with him [to record] I was a little bit concerned what he was going to say about it. But he loved every part of it and that was reassuring like, 'Okay we're doing the right thing.' He was like, 'You're going to p**s off a lot of people and you should totally p**s those people off,'" singer Patrick Stump explained.
Click to continue reading Elton John Gives Advice to Fall Out Boy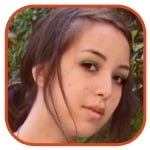 Posted by Robin Paulson Categories: Artist News, Concerts / Tours, Gossip, Music Videos, The Charts, Videos, Alternative, Covers, Pop, R&B / Soul, Rock, Soundtracks, New Releases,
- Although online music service Spotify won't divulge approximate numbers, the company claims that Daft Punk has set the new record with their song "Get Lucky" for the biggest streaming day for a single track - a title previously held by Macklemore & Ryan Lewis' "Thrift Shop."
- Perhaps weirdly influenced by her new role as a mother, Beyonce shocked Serbian concert-goers by somewhat-flashing them with a glittery leotard complete with bare faux-boobs.
- Those attending the Americanarama Festival of Music ought to be extra-ecstatic for the concert this summer, as Bob Dylan just signed on to perform on the tour alongside My Morning Jacket and Wilco.
- Amy Winehouse's father Mitch has spoken out about Beyonce's initially unauthorized cover of "Back to Black," which is featured in the upcoming film The Great Gatsby.
Click to continue reading Mix Tape: Beyonce Kind of Flashes Her Fans, Bob Dylan to Tour This Summer
© Gear Live Media, LLC. 2007 – User-posted content, unless source is quoted, is licensed under a Creative Commons Public Domain License. Gear Live graphics, logos, designs, page headers, button icons, videos, articles, blogs, forums, scripts and other service names are the trademarks of Gear Live Inc.