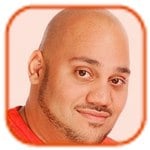 Posted by Andru Edwards Categories: Movies, Legal Issues, Rumors,
Bryan Singer has been hit with a second sexual abuse lawsuit.
The X-Men: Days of Future Past director has now been accused by a British man of allegedly abusing him at a London hotel with Broadway producer Gary Goddard when he was just 17. The unnamed man's lawyer, Jeff Herman, announced during a Los Angeles press conference yesterday that his client, now in his 20s, had decided to take legal action after reading Michael F. Egan's similar claims last month.
The 31 year old recently alleged he had been made to perform sex acts on the filmmaker at the age of 15 during a Californian house party after being plied with drugs and alcohol. Holding up a picture of his unidentified client posing with Bryan and Gary at the 2006 premiere of Superman Returns in London's Leicester Square, Jeff - who also represents Michael - said, "He did this to support Mike, he realized he wasn't the only one this happened to."
Click to continue reading Bryan Singer Hit with Second Sexual Abuse Lawsuit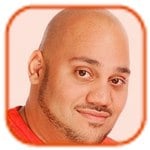 Posted by Andru Edwards Categories: Television, Child Stars, Legal Issues,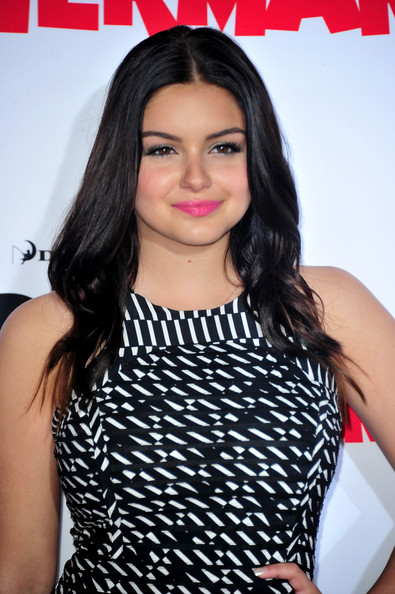 Ariel Winter's guardianship case has been resolved.
The Modern Family actress - who plays Alex Dunphy in the series - will remain in the care of her older sister Shanelle Grey, who took on temporary custody of the 16-year-old star in 2012 after she claimed her mother, Chrisoula Workman, was physically and mentally abusing her.
At a hearing yesterday, Chrisoula agreed Ariel could continue living with her sister - if she watched a video montage of family photographs in court. The young actress and other members of her family - including Chrisoula and Shanelle - sobbed as the video played, and then Superior Court Judge Daniel Murphy signed off on the custody agreement.
The judge advised it would be up to Ariel to decide if and when she would visit her mother, but he would keep jurisdiction over her care until she turns 18, and her father Glenn workman will remain in control of her finances.
Click to continue reading Ariel Winter Guardianship Case Resolved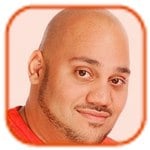 Posted by Andru Edwards Categories: Television, Divorce, Legal Issues, Rumors,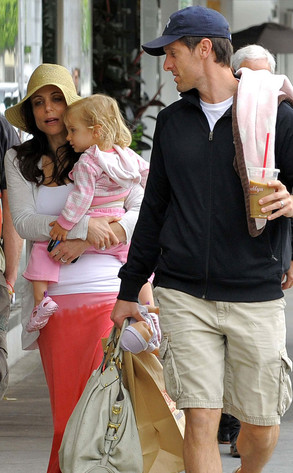 Bethenny Frankel has refused to pay her ex-husband Jason Hoppy $10 million in order to settle their divorce.
The TV personality has turned down the opportunity to end her bitter legal battle, which has been going on 15 months, by paying out the lump sum to her former lover. "Jason is willing to take a $10 million settlement in the divorce from Bethenny," a source said.
The 43-year-old former host, who is believed to be worth between $25 million to $50 million, sold her Skinnygirl Cocktails company in 2011 for a reported $100 million and Jason claims he's entitled to some of the money as he helped her build up the company in the first place. "[Jason] feels entitled to that large amount because he helped her to launch Skinnygirl. She sought his advice and counsel on the cocktail line from the beginning and up until the sale," an insider said.
As well as fighting over the money that was made during their two-year-old marriage, the couple are also battling it out for custody of their three-year-old daughter Bryn. It is believed Jason is now happy with joint custody, while Bethenny is pushing for full custody with the sales executive being allowed visitation.
Click to continue reading Bethenny Frankel Refuses $10 Million Divorce Settlement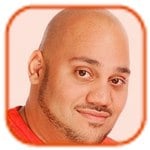 Posted by Andru Edwards Categories: Movies, Legal Issues, Rumors,
Bryan Singer has hit back at ''sick and twisted'' claims he sexually abused a 15-year-old boy.
The X-Men: Days of Future Past director has broken his silence on a lawsuit filed last week by Michael F. Egan, 31, who claims he was forced to perform sex acts on the filmmaker at a Californian house party in the late 1990s after being plied with drugs and alcohol.
As a result of the allegations, Bryan, 48, has decided to bow out of the upcoming media tour to promote his blockbuster new X-Men movie, which stars a string of A-listers including Hugh Jackman, Jennifer Lawrence and Halle Berry.
"The allegations against me are outrageous, vicious and completely false. I do not want these fictitious claims to divert ANY attention from X-Men: Days of Future Past. This fantastic film is a labor of love and one of the greatest experiences of my career. So, out of respect to all of the extraordinary contributions from the incredibly talented actors and crew involved, I've decided not to participate in the upcoming media events for the film," Bryan said n a statement issued through his publicist.
Click to continue reading Bryan Singer Blasts "Sick and Twisted" Abuse Claims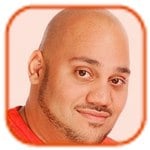 Posted by Andru Edwards Categories: Music, Legal Issues, Rumors,
Justin Bieber was detained for several hours at LAX airport in Los Angeles yesterday.
The Canadian pop star was held by customs and immigration staff upon his return to the country after visiting Japan, but officials insist his detainment was "routine" following his legal troubles, such as an arrest for Driving Under the Influence (DUI) in January.
"It was a routine secondary set of questioning that Justin has to go through now every time he comes back in the country because he's a foreign national. It's standard, especially after he has had other legal issues in the US in the past," a source said.
Justin's detainment comes a week after the White House responded to a petition seeking to deport the "Confident" star back to his native Canada. "Sorry to disappoint, but we won't be commenting on this one. We'll leave it to others to comment on Mr. Bieber's case, but we're glad you care about immigration issues. Because our current system is broken. Too many employers game the system by hiring undocumented workers, and 11 million people are living in the shadows," the White House said in a statement.
Click to continue reading Justin Bieber Detained at LAX Airport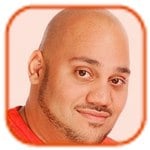 Posted by Andru Edwards Categories: Movies, Legal Issues, Rumors,
Bryan Singer has been accused of sexually abusing a 15-year-old boy.
The X-Men: Days of Future Past director has been named in a lawsuit which was filed in Hawaii yesterday which claims he first preyed on Michael F. Egan, now 31, at a Californian house party in the late 1990s, where under-age youngsters were allegedly plied with drugs and alcohol and "taken advantage of."
"Defendant Singer told plaintiff how 'this group' controls Hollywood. Singer masturbated plaintiff and then performed oral sex upon him. Defendant Singer solicited plaintiff to perform oral sex upon him, which plaintiff resisted... Singer flagrantly disregarded plaintiff's unwillingness to submit, and forced plaintiff's head underwater to make plaintiff perform oral sex upon him. When plaintiff pulled his head out of the water in order to breathe, defendant Singer demanded that he continue which plaintiff refused. Defendant Singer then forced plaintiff to continue performing oral sex upon him outside of the pool, and subsequently forcibly sodomized plaintiff," the suit reads.
Click to continue reading Bryan Singer Accused of Abuse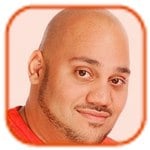 Posted by Andru Edwards Categories: Television, Drunk, Legal Issues,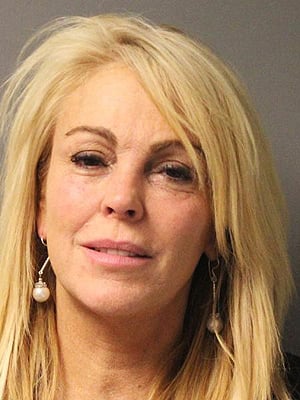 Lindsay Lohan's mother has been ordered to perform 100 hours of community service.
Dina Lohan pled guilty in court in Long Island, New York on Tuesday morning to Driving While Intoxicated (DWI) and speeding last September. Along with her community service, Dina must attend a mandatory drinking and driving program, a victim impact panel, and pay the necessary fines and fees.
The 51 year old is also expected to have her license revoked and an interlock device will be installed in her car, according to gossip website TMZ.com. The Lindsay star was initially arrested for driving at "a speed of 77 mph in a 55mph zone" and police then discovered her blood alcohol level was twice the legal limit.
Shortly afterwards, her lawyer Mark Heller attempted to blame the paparazzi for the incident. "It is the professional opinion, as stated here by the evaluator, that the circumstances leading to Dina's arrest were largely impacted by ongoing daily stresses caused by you folks, the paparazzi, media attention and distorted tabloid character profiles," he said.
Click to continue reading Dina Lohan Pleads Guilty to DWI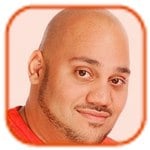 Posted by Andru Edwards Categories: Music, Drugs, Drunk, Legal Issues, Rumors,
Justin Bieber is close to reaching a plea deal in his driving under the influence (DUI) case.
The "Boyfriend" hitmaker was arrested in Miami in January and charged with DUI, resisting arrest and possessing an invalid driver's license, but all three charges will be dropped if he pleads no contest to reckless driving, TMZ reports.
It was previously claimed the 20-year-old star - who will receive a year's probation as part of the agreement - would refuse a plea deal if it involved being subjected to random drug testing, but the proposal from prosecutors does not include this as a condition.
Justin was driving a rented yellow Lamborghini when police stopped him for allegedly drag racing. Toxicology test results later showed the singer had traces of marijuana and Xanax in his system at the time of the arrest.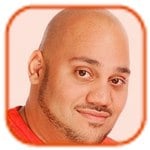 Posted by Andru Edwards Categories: Television, Legal Issues, Sex Tapes, Rumors,
Kris Jenner has called police about an alleged blackmail plot involving a sex tape.
The 58-year-old businesswoman - who split from husband Bruce Jenner last October after 22 years of marriage - is reportedly being contacted multiple times a day by an individual who claims to have X-rated footage of the Kardashian matriarch, but she insists no such film exists.
According to gossip website TMZ, Los Angeles County Sheriff's Deputies went to the star's house on Tuesday and took a report, which says Kris has been receiving up to 300 phone calls, voice mails and texts a day for the last few weeks from the person who is threatening to expose the compromising footage. Kris also claims the caller has at times changed their story to insist it is actually her daughter Khloe Kardashian - who is in the process of divorcing disgraced sportsman Lamar Odom - featured in the tape.
The brunette beauty - whose daughter Kim was propelled to stardom by an X-rated video she recorded with ex-boyfriend Ray J - previously confessed she and Bruce made their own pornographic movie to "spice things up" between them.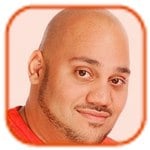 Posted by Andru Edwards Categories: Music, Television, Legal Issues, Rants,
Charlie Sheen has blasted John Mayer for suing his friend.
The singer-songwriter filed a lawsuit against Robert Maron, accusing the jeweler of selling him a counterfeit Rolex watch after he splashed out $5 million on several timepieces, but Anger Management star Charlie believes John knew the accessory wasn't authentic and claims he also re-sold a number of counterfeit designer watches for a huge profit.
Click to continue reading Charlie Sheen Blasts John Mayer
© Gear Live Media, LLC. 2007 – User-posted content, unless source is quoted, is licensed under a Creative Commons Public Domain License. Gear Live graphics, logos, designs, page headers, button icons, videos, articles, blogs, forums, scripts and other service names are the trademarks of Gear Live Inc.