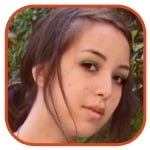 Posted by Robin Paulson Categories: D-List, Television, Drugs, Legal Issues, Meltdowns,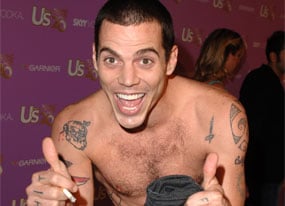 Neighbors can be real jackasses sometimes, can't they?
MTV personality Steve-O was arrested yesterday morning by his neighbor after the Jackass star apparently made a racket at 4 AM. Officers followed shortly after the citizen's arrest and Steve-O was then taken to the police station on suspicion of vandalism, an outstanding traffic warrant, and possession of a controlled substance (which isn't too surprising).
Steve-O later divulged (via TMZ paparazzi) that his ruckus was with full intent to irk his neighbor, as he was boisterously hammering nails into the neighbor's wall.
Read More

|
Associated Press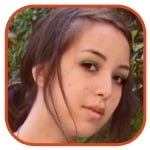 Posted by Robin Paulson Categories: Music, Legal Issues,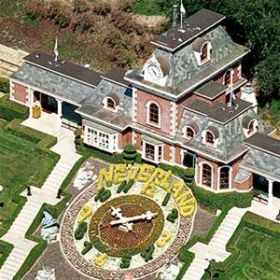 Unless fallen icon Michael Jackson can pay off a $24.5 million loan by March 19th, the infamous Neverland Ranch will be auctioned off to the public.
On top of that, it's not just the house that's being auctioned off—it's everything in and on the property, according to FOXNews.com. They report that Jackson may even let the Santa Barbara estate be sold, as he has not lived there for nearly three years.
Although Britney Spears has been giving Michael competition for the Most Mentally Unstable Celebrity Award, Jackson is still quite the oddball who just might fight at the very end to keep his beloved ranch. Then again, it could very well go in the opposite direction by falling into the hands of a very crazed fan. Some people are even speculating that it may even be best to leave as a museum, since Jackson's international fan base is still very strong.
Read More

|
Fox News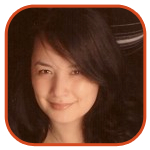 Posted by Veronica Santiago Categories: Music, Divorce, Legal Issues,
Come next week, Heather Mills will not just be the most-hated women in Britain, she'll also be one of the wealthiest.
According to UK's Daily Mail, there may finally be an end to the Paul McCartney-Heather Mills divorce saga. The two, who announced their separation back in May 2006, have been negotiating in court over the past week. The Beatle and the Dancing with the Stars contender were married back in June 2002.
The Mail claims Mills is expected to receive a $110 million settlement. That figure is based on $40 million lump sum for her, and approximately $5 million per year for the McCartney heir up until the age of 18. (Beatrice is currently 4-years-old.) Stella's half-sis will also have a $2 million trust waiting for her when she comes of age. In all, Mills will be raking in approximately $27.5 million for each year she was married to the music legend.
Click to continue reading Paul McCartney Makes Heather Mills a Millionaire
Read More

|
Daily Mail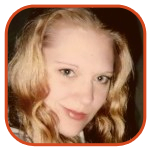 Posted by K.C. Morgan Categories: Movies, Television, Legal Issues, Breaking News,
Hotel heiress Paris Hilton was doing normal promotion for her movie when she smilingly answered a question posed to her by Ellen DeGeneres. Hilton told the talk show host she has 17 -seventeen- dogs. How did the dogs reach such an astronomical count? "They keep having babies, and I feel bad to give them away 'cause I feel like if I had a baby and someone gave it away, it'd be mean." So, she just keeps them all. Welcome to the logic and mindset of Paris Hilton - spend too much time here and you'll forget to wear underwear but maintain all sorts of canine morality.
After this network appearance, animal services turned up at the Hilton home. Because Paris isn't a pet breeder, she actually can't have more than three dogs at a single address. However, department officials weren't able to find any dogs (or the heiress herself) at the mansion. A rep for the heiress claims the doggies are actually divided up among those close to Paris, and always have been.
Read More

|
E! Online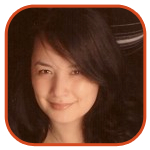 Posted by Veronica Santiago Categories: Drunk, Legal Issues, Photos, Paparazzi Photos,
After spending a long Tuesday afternoon in jail, Barron Hilton finally had some pals bail him out. (I wish I had three friends who could secure me a $20,000 bond.) It seems the DUI offender was being served a dose of tough love from not only his parents but his recently incarcerated sister.
To make matters worse, the hotel heir - already deprived of family funds - made it quite known he was obviously lacking the signature Hilton flair. One would have thought Barron had learned a trick or two from the day 'Paris was liberated.' Unfortunately, he was apparently asleep that night. His grand exit yesterday was reduced to Trick #1 in the Walk of Shame Handbook: "Put Coat Over Head."
I must say - as much as I despite Paris Hilton, she at least worked her jail departure.
Read More

|
E! Online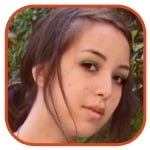 Posted by Robin Paulson Categories: Television, Style, Charity, Kind Acts, Legal Issues,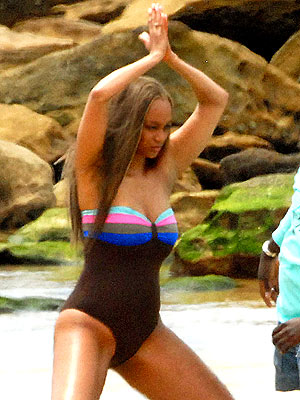 Tyra Banks worshippers may be a bit shocked this week to discover that their beloved supermodel-turned-entrepreneur may be suing a stage four cervical cancer survivor.
The mother of two, thirty-nine year-old Jodi Hughes, was both thrilled and surprised to find out that her two sons had won her a makeover spot on Tyra's "Holiday Girl Party!" episode. Not only was the makeover a real letdown consisting of nothing more than a new dress and hair weave, but Hughes claims that producers would not allow her two sons (one of whom is blind) to enter the building, leaving them with no supervision or care while she received her "makeover."
Furthermore, Hughes had to have the weave surgically removed due to an infection it caused on her scalp; all of the hair she grew completely gone after having undergone chemotherapy for years.
Hughes has asked nothing more from Banks and her team but an apology—she has not requested any monetary compensation for her mistreatment. However, Tyra showed her love towards Hughes when she threatened a lawsuit for violating her gag-order, which prevents her from talking about the show.
Someone told her that she definitely isn't the next Oprah, right?
Read More

|
Funny Boners

Posted by Elaine Furst Categories: Drunk, Legal Issues, Mug Shots, Breaking News,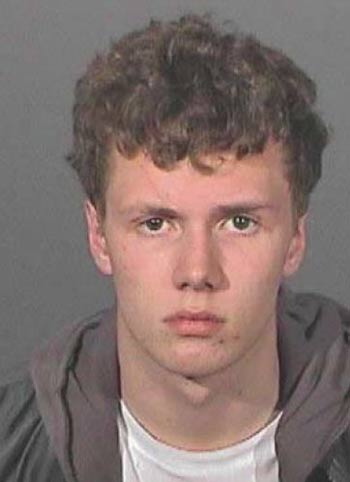 UPDATE: Barron's bail was later increased to $20,000 because he was apparently carrying a fake driver's license. Idiot.
Barron Hilton, younger brother to Paris and Nicky, continued the process of dragging the family name through the mud this morning by getting arrested in Malibu for DUI.
Per PageSix.com, Hilton 18, was arrested at 8:04 am after he allegedly careened into a 76 gas station and struck a gas station attendant in the process. The attendant was not injured but insisted on calling the police anyway.
"I was knocked to the ground," Fernando Tellez told PageSix. "The Mercedes lost control as it was turning into the gas station and Barron got out of the car and he was totally drunk and couldn't walk straight."
When the police arrived, they tested his blood alcohol level (which he failed miserably). He scored a 0.14 on his breath test for blood alcohol — that's almost double the adult limit of 0.08 in California. An eyewitness at the scene claims that Barron was so drunk he couldn't speak.
Barron was then led away to jail where he now resides waiting for his bail to be posted-a paltry $5,000.
Gosh, those crazy Hilton kids—you just never know where they're gonna get arrested next!
Read More

|
PageSix.com

Posted by Elaine Furst Categories: Music, Drugs, Drunk, Legal Issues, Meltdowns, Photos,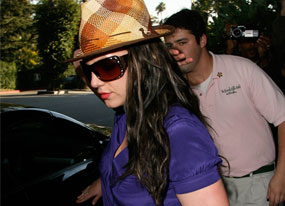 According to E! Online, the day after their daughter left the UCLA Psychiatric Treatment Center, Britney's parents are concerned for their daughter's health and well being, have no idea where she currently is, and fear that her life is at risk.
And in this sad chapter that has become Britney Spears' life, some new characters have emerged: the First Lady of California and AH-nuld's wife, Maria Shriver, and Streisand, no not Barbra-Adam, attorney at the law firm Loeb & Loeb. That is where Britney and pal Adnan Ghalib (yup, he's baa-ack) spent time just hours after she left the psych ward. Britney is looking to hire Streisand to orchestrate a game plan that would enable her to strip her father Jamie of his interim guardian duties. Apparently Britney just doesn't trust Jamie.
Click to continue reading Parents Fear for Britney's Life
Read More

|
E! Online

Posted by Elaine Furst Categories: Music, Child Stars, Drugs, Legal Issues, Meltdowns, Rumors,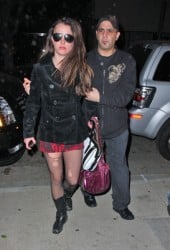 As part of a temporary restraining order against Sam Lufti, Lynne Spears gave a heartwrenching deposition relating the extent of Lufti's attempts to control her daughter.
According to E! Online, Lynne claims that Britney met Lutfi (whose full first name is Osama-how apropos!) around October 2007 and immediately insinuated himself into her life. Determined to control her, Lutfi drugged her, cut her phone lines, and "systematically inserted himself into all aspects of her life".
Such is the extent of Lutfi's determination to control Britney and keep her parents out of her life that Lutfi made the following statement to Lynne: "If you try to get rid of me, she'll be dead and I'll piss on her grave". Understandably, these remarks terrified Britney's family which led them to seek the restraining order.
Click to continue reading Britney's Mom: Sam "the Antichrist" Lutfi Drugged My Daughter
Read More

|
E! Online
© Gear Live Media, LLC. 2007 – User-posted content, unless source is quoted, is licensed under a Creative Commons Public Domain License. Gear Live graphics, logos, designs, page headers, button icons, videos, articles, blogs, forums, scripts and other service names are the trademarks of Gear Live Inc.