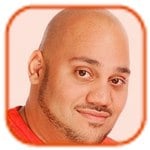 Posted by Andru Edwards Categories: Movies, Television, Clothing, Style, Meltdowns, Where Are They Now?,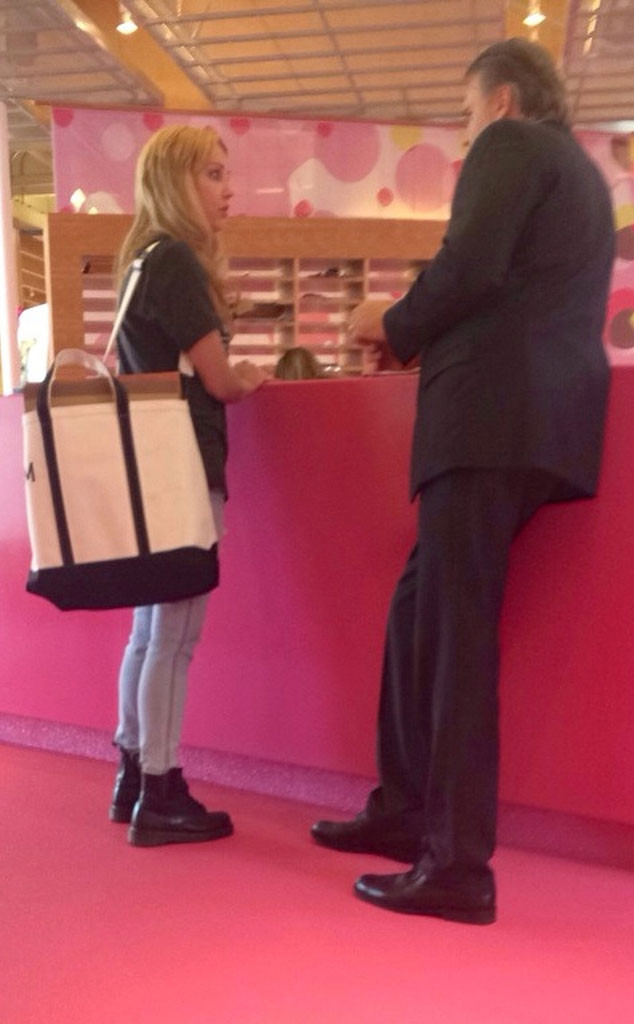 Amanda Bynes has enrolled in at the Fashion Institute of Design and Merchandising.
The troubled actress has reportedly become confident, makes presentations to her class and interacts freely with her classmates since studying at the prestigious university based in Orange County, California.
Amanda's studious attitude comes after she completed psychiatric treatment for both schizophrenia and bipolar disorder in December. Sources close the 27-year-old star told TMZ.com that her treatment is going well, and she is in the process of removing a number of inappropriate tattoos in addition to giving up smoking marijuana.
Amanda is also said to be "horrified" by crude comments she made about Drake last year when she said she wanted the rapper to "murder my vagina" on Twitter, which is claimed to show her resurgence of right and wrong.
Click to continue reading Amanda Bynes Enrolls at FIDM Following Mental Health Treatment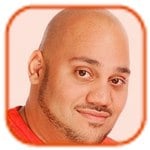 Posted by Andru Edwards Categories: Music, Television, Parties, Where Are They Now?,
Heidi Montag has inked a deal with a strip club. The 25-year-old ex-reality TV star - who is living with her husband Spencer's parents rent-free after going broke last year - has signed a lucrative deal to appear at the Crazy Horse III strip club in Las Vegas later this month.
But the former Hills star won't be baring her own surgically enhanced assets on stage on October 19, according to US gossip website TMZ. The aspiring blonde popstar - who underwent 10 plastic surgery procedures in one day in 2010 in an effort to perfect her body - has been hired to host the club's third anniversary bash.
A source confirmed her husband Spencer Pratt, whom she married in April 2009, filed for divorce from in July 2010 and then reunited with less than a month later, will accompany her to the event. Heidi will take to the stage during the event but will not remove any clothing.
Click to continue reading Heidi Montag Not Becoming a Stripper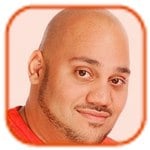 Posted by Andru Edwards Categories: Music, Television, Meltdowns, Where Are They Now?,
LeAnn Rimes has successfully completed her stint in rehab.
The 30-year-old singer had been allowed to leave her facility - where she had been receiving treatment for anxiety and stress - on regular occasions to maintain her touring commitments, but has now finished her time there and returned to her family. "Yes she has finished her stay at the treatment facility," her representative said.
LeAnn is glad her time has completed and tweeted her joy at going to see Batman Live with her family. "Channeling my inner Cat Woman for Batman for Batman Live... Incredible show!! Batman was fab! Family time. (sic)" she wrote on Twitter.
LeAnn is believed to have checked into rehab after developing anxiety that her husband Eddie Cibrian - whom she embarked on a relationship with while they were both married to other people - was cheating on her. "LeAnn has had major insecurity issues since she first got together with Eddie. She's been stressed about always being called a home-wrecker and also worried that Eddie is cheating on her. She's been on a downward spiral," a source said.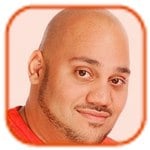 Posted by Andru Edwards Categories: Movies, Style, Features, Rumors, Where Are They Now?,
Liberty Ross didn't leave her house for "seven weeks" as she tried to deal with her husband's affair with Kristen Stewart.
The model appeared on the catwalk to showcase Alexander Wang's Spring 2013 collection at New York Fashion Week at the weekend in what was her first modeling assignment since it was revealed her director husband Rupert Sanders, 41, had an illicit relationship with the 22-year-old actress after meeting her on the set of Snow White and the Huntsman.
Although Liberty, 33, looked confident on the catwalk, she confessed she hadn't dared leave her home in the wake of the scandal. "I hadn't actually been out of my house for seven weeks so I was really anxious. But it felt amazing," she said, speaking to The Cut at the show's after-party.
Liberty did not dump Rupert after learning of his affair with Kristen - who was in a four-year relationship with her Twilight co-star Robert Pattinson - and is believed to be prepared to work to save their marriage for the sake of their children Skyla, seven, and five-year-old Tennyson.
Click to continue reading Liberty Ross Didn't Leave the House After Affair Shock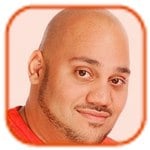 Posted by Andru Edwards Categories: Sports, Divorce, Where Are They Now?,
Kris Humphries is "moving forward" from his 72-day marriage to Kim Kardashian.
The Brooklyn Nets basketball star wed the reality TV beauty in a glittering summer ceremony last year, only to split up just weeks later. He now accepts the decision to tie the knot with Kim was a "bad" one, but he does believe the short union happened for "a reason."
"Some people just make bad decisions and you just know it's not what's meant to be. The decisions that you make, you obviously make for a reason. Everything in life for me has just been moving forward," he said in an interview with the new issue of Page Six.
Despite his short marriage, Kris is still hopeful he will have a family and kids of his own at some point, although he has no "timetable" for it: "I think everyone wants a family of their own one day. You're at the point in your life when all of your friends are married and stuff. For me, at least, everyone runs their own race. You can't put a timetable on it."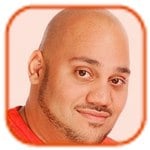 Posted by Andru Edwards Categories: Movies, Divorce, Child Stars, Where Are They Now?,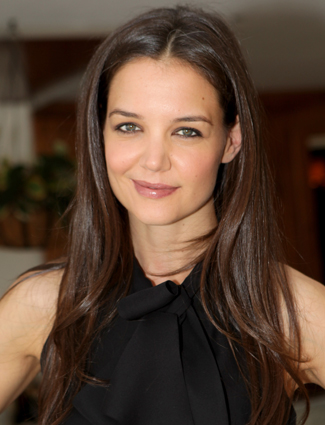 Katie Holmes tries to keep her life in "perspective."
The former Dawson's Creek actress - whose divorce from ex-husband Tom Cruise was finalized last month - admits being in the public eye can be tough but knows she's a lot better off than some people.
Katie - who was given primary custody of the couple's six-year-old daughter, Suri, while Tom was awarded extensive visitation rights - said, "I have a lot of feelings about the press. But there are a lot of people with much bigger problems and who are less fortunate. I try to keep it all in perspective."
Katie also says she tries her best to keep Suri grounded, despite the youngster being born to incredibly wealthy and successful parents: "I spray-paint shoe racks, because, why not? I think, 'Oh, I'm a great mom' - and then it doesn't really pan out the way I think it's going to. But the intention's there. I've always painted and done crafts at home - I have to stay creative in every aspect [of my life]. My sister teaches art, and she gives me a lot of ideas."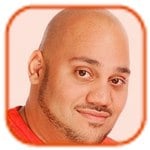 Posted by Andru Edwards Categories: Movies, Rants, Where Are They Now?,
Mel Gibson doesn't think Hollywood is ready to forgive him for a number of controversial incidents that have occurred in the last few years.
The 56-year-old actor was caught in an expletive and racist tirade against his child's mother, Oksana Grigorieva, in audio tapes released to the public. He was again caught on tape laying into Maccabees screenwriter Joe Eszterhas calling him a "f**king ****" among other things, and last month his step-mother filed for a restraining order against the actor citing he spat in her face.
"They have to forget. I don't even think they're vindictive. I don't think they think there's reason to forgive. And forgive what to begin with? What are they asking for? It's almost like can you please forgive me for what? What did I do, really? It is kind of ridiculous," he said.
Click to continue reading Mel Gibson: Hollywood Won't Forgive Me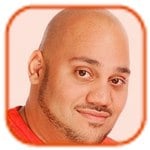 Posted by Andru Edwards Categories: Movies, Child Stars, Drugs, Rumors, Where Are They Now?,
Macaulay Culkin's father and stepmother fear he is "heavily into drugs."
The former child star has been pictured looking gaunt and thin, clutching his stomach and appearing to vomit in the street and his estranged father Kit and stepmother Jeanette Krylowski are worried for his health.
"Kit has seen the photo. But he can't talk about it. He just can't, because it hurts him too much. Of course he's worried, he's incredibly concerned. When I saw the photos I thought, 'Oh no, this is not good. Either he's dying of some disease or he's heavily into drugs,'" Jeneatte said.
Home Alone star Macaulay quit acting aged 14 and later had his parents blocked from legally controlling his fortune, leading to the breakdown in his relations with his father. The actor, now 31, lives a reclusive life in New York, and it has been claimed he has a drug problem and an addiction to painkiller Oxycodone, which could kill him in the next six months.
Click to continue reading Macaulay Culkin's Father Concerned About His Health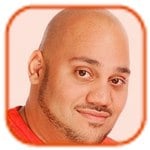 Posted by Andru Edwards Categories: Television, Drunk, Photos, Paparazzi Photos, Where Are They Now?,
Brigitte Nielsen fell asleep in a Los Angeles park after going on a drinking binge on Saturday.
The Danish actress - who has previously entered rehab in 2007 for alcohol issues - swigged from a vodka bottle and chain smoked cigarettes while sitting alone on a park bench, before appearing to take a nap. The 49-year-old star also appeared to vomit before using mouthwash to freshen her breath before walking back to her house in Hollywood.
"It was sad to see her brought so low. She needs help," an onlooker said.
Speaking previously about her battle with booze, Brigitte - who was previously married to Sylvester Stallone and is currently with Mattia Dessi, her fifth husband - said alcohol turned her into an "ugly" person. "Booze turned me into a bad mum, an ugly, depressed woman and a complete loser. I heard voices in my head telling me to drink. I even drank just to pick up the phone because I felt such self-loathing and embarrassment," she said.
Click to continue reading Brigitte Nielsen Binge Drinks in L.A. Park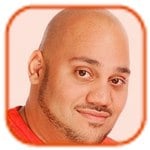 Posted by Andru Edwards Categories: Television, Child Stars, Where Are They Now?,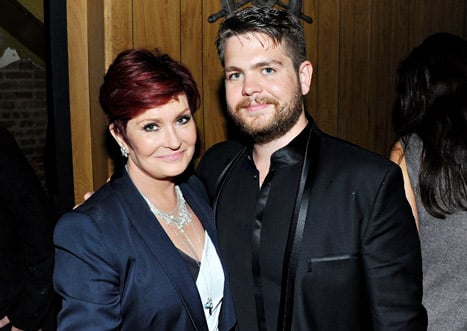 Sharon Osbourne says her son Jack Osbourne is doing "really, really well" in his battle against multiple sclerosis.
The TV presenter insists the 26-year-old star - who learned of his illness in April, just two weeks after his fiancee Lisa Stelly gave birth to their first child, Pearl Clementine - will survive the disease because of his "positive state of mind," and she has thanked everyone who has supported her son through the traumatic time.
Click to continue reading Sharon Osbourne: Jack is Doing Well in MS Battle
© Gear Live Media, LLC. 2007 – User-posted content, unless source is quoted, is licensed under a Creative Commons Public Domain License. Gear Live graphics, logos, designs, page headers, button icons, videos, articles, blogs, forums, scripts and other service names are the trademarks of Gear Live Inc.