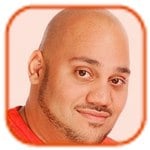 Posted by Andru Edwards Categories: Television, Sex Tapes, Rumors,
A man who claims to have a sex tape featuring Kris Jenner wants to sell it for a million dollars.
The mystery guy, who called himself "Troy," intends to contact Vivid Entertainment - the porn studio who has released many x-rated celebrity videos, including one of Kris' daughter Kim Kardashian and her former boyfriend Ray J - to sell them the footage.
When asked why he had not yet offered proof of the tape's existence, Troy said, "I am not [making it up]... I have the sex tape on my hard drive. It goes for a high price. I just can't release a sex tape. It is a million dollar sex tape."
Kris has denied the footage - which Troy claims was shot in the Beverly Hilton hotel - exists and has called police to claim she is being bombarded with calls, voice mails and text messages about the film.
Click to continue reading Kris Jenner "Sex Tape" Has $1 Million Price Tag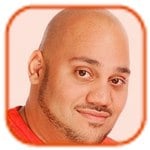 Posted by Andru Edwards Categories: Television, Legal Issues, Sex Tapes, Rumors,
Kris Jenner has called police about an alleged blackmail plot involving a sex tape.
The 58-year-old businesswoman - who split from husband Bruce Jenner last October after 22 years of marriage - is reportedly being contacted multiple times a day by an individual who claims to have X-rated footage of the Kardashian matriarch, but she insists no such film exists.
According to gossip website TMZ, Los Angeles County Sheriff's Deputies went to the star's house on Tuesday and took a report, which says Kris has been receiving up to 300 phone calls, voice mails and texts a day for the last few weeks from the person who is threatening to expose the compromising footage. Kris also claims the caller has at times changed their story to insist it is actually her daughter Khloe Kardashian - who is in the process of divorcing disgraced sportsman Lamar Odom - featured in the tape.
The brunette beauty - whose daughter Kim was propelled to stardom by an X-rated video she recorded with ex-boyfriend Ray J - previously confessed she and Bruce made their own pornographic movie to "spice things up" between them.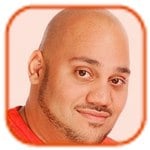 Posted by Andru Edwards Categories: Sports, Television, Divorce, Sex Tapes, Rumors,
Lamar Odom is reportedly planning to expose a sex tape featuring Khloe Kardashian.
The disgraced basketball player's marriage to the TV personality has been on the rocks since allegations of infidelity and drug abuse surfaced earlier this year, and it has been alleged that Kris Jenner has made Khloe thrash out details of their divorce with the family's attorney. However, Lamar has made a series of his own demands and wants a $10 million settlement and the return of the $875,000 engagement ring he gave to Khloe - whom he wed in 2009 - otherwise he will leak the tape and other damaging revelations about the Kardashian clan.
"Lamar is prepared to destroy Khloe's reputation by discussing their sex tape, and how she targeted him and tore his family apart. Kris is insisting on a confidentiality agreement to ensure Lamar can never discuss his life with the Kardashians either in print or verbally. He's not signing anything until they cough up the dough," a source told National Enquirer.
Click to continue reading Lamar Odom to Expose Khloe Kardashian Sex Tape?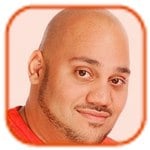 Posted by Andru Edwards Categories: Movies, Photos, Sex Tapes,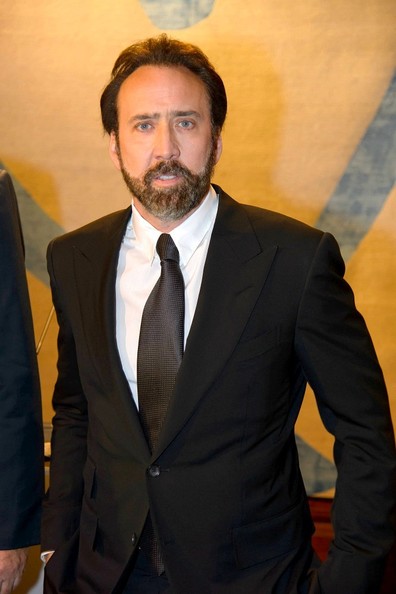 Sex photos of Nicolas Cage have reportedly been stolen.
The Frozen Ground actor has drafted in police officers to recover steamy pictures of himself and ex-girlfriend Christina Fulton - the mother of his 22-year-old son Weston - that were allegedly stolen from her home. TMZ reports law enforcement officials have arrested handyman Richard Orozco, who is accused of the theft, and charged him with felony burglary. However, Orozco has pleaded not guilty and the photos have yet to be found.
The arrest occurred last month and the handyman's bail has been set at a whopping $1 million. It's thought the pictures were stolen from Christina's home in April and the culprit nabbed four computers, as well as a box containing the illicit snaps.
The 49-year-old star began dating Christina, 46, in 1988 and the couple welcomed their son Weston into the world in December 1990. Nicolas has been married three times since his relationship with Christina.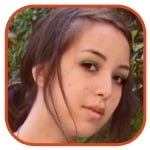 Posted by Robin Paulson Categories: Movies, Sex Tapes, Rumors,
Although Emma Stone may not seem to have much in common with Paris Hilton and Kim Kardashian, the Amazing Spider-Man actress reportedly made a sex tape in the past.
An insider close to the star revealed that the 24-year-old created the homemade video long before she was famous. "Emma Stone has a sex tape and that's a fact. She made it long before she started dating Andrew Garfield, and before she really became a household name. She was just young and probably thought nothing would ever come of it," the source said.
The source also added that the tape hasn't been released yet because it's still in the hands of the person with whom she made the tape. "But that doesn't mean there's any guarantee that it won't eventually hit the market. The higher Emma's star rises, the more valuable that tape becomes," the close pal said.
Stone's camp has not commented on the sex tape claims.
Read More

| Page Six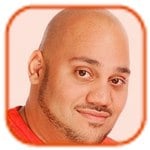 Posted by Andru Edwards Categories: Movies, Music, Sex Tapes,
Miley Cyrus has been offered $1 million to star in a porn film.
The former Disney star - who is engaged to Liam Hemsworth - has been approached by Sex.com about a softcore remake of her new music video "Decisions" alongside X-rated actress Jessie Andrews, 20, who stars in the promotional clip.
A letter sent to 19-year-old Miley's agent from Sex.com's Media Director Martin Ellison reads, "As you are already aware in the video she kisses her boyfriend, Liam who is dressed as a unicorn. We'd like to replace Liam with the AVN Starlet of the Year, Jessie! We aren't looking to make a boy/girl 'Hannah Does Montana' sex video here, but rather a softer 'girl on girl' version.. How far Miley chooses she wants to go is entirely up to her. We adore her new sexy look, and our members at sex.com have been emailing us all day begging us to make her and Jessie an offer to star together."
The company have already approached Los Angeles nightspot Beacher's Madhouse within the Roosevelt Hotel - where the original "Decisions" video was shot - about filming there and according to gossip website TMZ.com, Jessie has agreed to take part in the raunchy remake.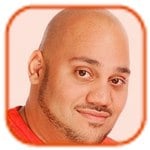 Posted by Andru Edwards Categories: Sports, Television, Sex Tapes, Features,
Linda Hogan was sickened by Hulk Hogan's sex tape.
The 53-year-old former reality TV star - who split from the retired wrestler in 2007 after 24 years of marriage - admits she wasn't shocked that her ex-husband cheated on her with her friend Heather Clem but was disgusted that she only found out about it from the leaked recording.
"I knew something was going on behind my back, I just didn't know it was so close to home. I was at her wedding! That tape was sickening. Watching them do that behind my back turned my stomach," she said.
The mother-of-two - who shares daughter Brooke, 24, and son Nick, 22, with her 59-year-old ex - says the affair which happened shortly before their split clarified a lot of issues in their marriage: "He couldn't even look me in the eye sometimes during our relationship, and I bet he thought I was too busy to notice his lies."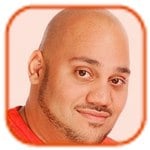 Posted by Andru Edwards Categories: Sports, Television, Legal Issues, Sex Tapes,
Hulk Hogan has settled his lawsuit against Bubba the Love Sponge.
The wrestler has dropped charges against his former best friend over his leaked sex tape, but is still suing Bubba's ex-wife Heather Clem - who stars in the saucy video alongside Hulk - and website host Gawker Media for allegedly violating his privacy.
Bubba - real name Todd Alan Clem - released an apology letter on Monday in which he revoked his previous statement that Hulk leaked the tape for publicity and was aware he was being filmed, TMZ is reporting. The radio DJ announced, "It is my belief that Hulk is not involved, and has not ever been involved, in trying to release the video, or exploit it, or otherwise gain from the video's release in any way."
He added he is now "committed to helping Hulk and his attorneys find whoever is responsible for the release of the tape."
Click to continue reading Hulk Hogan Settles Lawsuit Against Bubba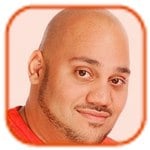 Posted by Andru Edwards Categories: Sports, Television, Legal Issues, Sex Tapes,
Hulk Hogan's sex tape will remain on Gawker. The former wrestler has lost his bid for a temporary restraining order against the website - which is currently showing a one minute and 40 second snippet of his intimate encounter with Heather Clem - but a hearing on his request for an injunction will take place on November 8.
According to E! News, U.S. District Court Judge James D. Whittemore said, "Upon consideration, Plaintiff has failed to show that immediate and irreparable injury, loss or damage will result before Defendants can be heard in opposition."
Hulk, whose real name is Terry Bollea, is seeking $100 million in damages from Gawker as well as unspecified damages from his former best friend Bubba the Love Sponge and Bubba's ex-wife Heather for recording him without permission.
The "TNA IMPACT Wrestling" star's lawyer said the actions of those involved in leaking the tape were "illegal, outrageous, and exceeded the bounds of human decency." The lawyers were also calling for any copies of the tape to be handed over to them to be destroyed forever.
Click to continue reading Hulk Hogan's Sex Tape to Remain on Gawker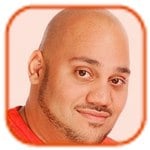 Posted by Andru Edwards Categories: Television, Sex Tapes,
Bubba the Love Sponge has implied that Hulk Hogan leaked his own sex tape.
The DJ lashed out at his former best friend - who can be seen cavorting with Bubba's estranged wife Heather Clem in the video - and thinks the "self-centred" wrestler could have released the footage for publicity.
Speaking on his radio show, Bubba - who is believed to feature at the end of the tape bragging about how he could sell the footage - said, "I'm gonna be honest with you, I have not seen the tape... including me supposedly bragging and being a horse's ass. At the end of the day, I can't even comment on the validity... [Hulk] could have had something to do with the leak of it."
Hulk is suing Bubba and Heather for $100 million, claiming they filmed him without his consent. However, Bubba issued a reminder to Hulk live on air, saying, "Nobody put a gun to your head" and insisted it was consensual.
© Gear Live Media, LLC. 2007 – User-posted content, unless source is quoted, is licensed under a Creative Commons Public Domain License. Gear Live graphics, logos, designs, page headers, button icons, videos, articles, blogs, forums, scripts and other service names are the trademarks of Gear Live Inc.