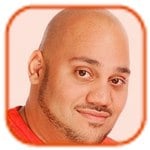 Posted by Andru Edwards Categories: Movies, Editorials, Features,
Mila Kunis has been named the "Sexiest Woman Alive" by Esquire.
The 29-year-old actress - who is currently dating her That 70s Show co-star Ashton Kutcher - has taken the magazine's title for 2012 replacing last year's winner Rihanna. Mila is pleased to receive the accolade but she insists she doesn't take her pin-up status too seriously.
"What I do and who I am are two different things. And they always will be. What happens with people is they lose sight of who they are, and they become either who they want to be or who they are perceived to be. But whatever it is, it is no longer who they are. So much of who you are in this industry is based on what that critic says, what that director says, what that actor says. People start believing all that, and they become what everybody else wants them to be. And I think that I've consciously separated my two lives."
Click to continue reading Mila Kunis Named Sexiest Woman Alive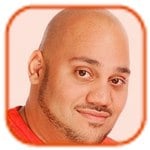 Posted by Andru Edwards Categories: Style, Photos, Editorials,
Daisy Lowe "freaked out" when she first saw her Playboy pictures.
The 23-year-old British model posed nude for the September 2011 issue of the adult publication and admits she got nervous about her decision when she realized the world would be able to see every part of her body when she was sent the final spread.
"When I got the email with the pictures, I was quite shocked by the last photo and thought, 'Did they have to show that much of it?' I was a little freaked out," she recalls.
While Daisy's mother, former rocker Pearl Lowe, refused to look at the pictures, her grandmother encouraged her and urged her to be proud of her beautiful body. "Oh darling, if you've got it, flaunt it, you'll be happy about it when you're 60," her grandmother told her.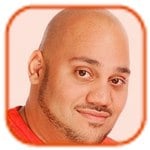 Posted by Andru Edwards Categories: Television, Photos, Editorials,
Jenny McCarthy is posing nude for Playboy again - almost 20 years since the first time she appeared in its pages. The 39-year-old blonde beauty will feature on the July/August cover of the famous men's magazine and will strip for a naked pictorial. A representative for the publication has confirmed Jenny's spread.
The model-and-actress started her career with a shoot in Playboy's October 1993 issue and she went onto to be named Playmate of the Month and later Playmate of the Year and has appeared in Hugh Hefner's magazine several times.
Jenny turns 40 in November and she previously admitted she wanted to bare all in the magazine one more time before she reached the landmark age: "I would absolutely pose for Playboy. I would be so flattered if they asked me. It's probably not going to happen but I think I want to do it again."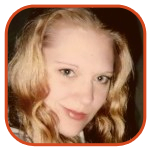 Posted by K.C. Morgan Categories: Photos, Editorials,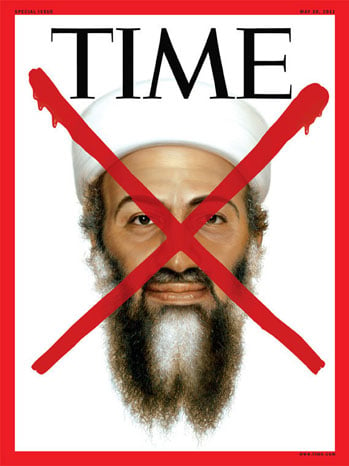 Osama bin Ladin will get Time magazine's "red X" treatment with the cover shot pictured above. Adolf Hitler, Sadam Hussein and Musab al-Zarqawi are among others who have been pictured thus. The issue, which will contain details about bin Ladin's death, will be available on Thursday.
Read More

| The Life Files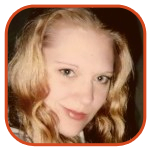 Posted by K.C. Morgan Categories: Legal Issues, Editorials,
Paris Hilton has adopted the role of Nancy Drew, saying she has an idea of who might have committed the recently-reported theft in her California home.
"I think whoever did this, definitely has been there before," Hilton spoke in an interview with E! on the subject. "We have some suspects that I'm thinking of."
Reportedly, around $2 million in jewels and other items was taken from the heiress. The burglar entered the home wearing gloves and a hoody, walking right in through the front door.
"You know, it's just an invasion of privacy and it's happened to me before," she admitted. "It's really scary, but they're doing a huge investigation on this and we're going to catch this person."
Don't bet on it. Most home burglaries go unsolved.
Hilton has "upped" her security following the crime, but she'll still be able to receive her property - if the thief should decide to give it back. "They just have to anonymously have a taxi drop it off in my front gate in a box with my jewelry and everything - they won't get in trouble," she offered. "But if all this goes on for much longer, they're going to get in more trouble," Hilton threatened.
Read More

| MSNBC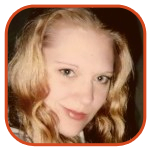 Posted by K.C. Morgan Categories: Music, Photos, Editorials,
Britney Spears has a new MTV special, a new album and even a five-year plan for her future. Brit's last plan (marry K-Fed, have a couple of kids, live happily ever after) didn't quite work out. Maybe this one will.
"In five years, I would like to be married and have a father figure for my kids, someone who is a provider and can be really stable," Spears offered up her opinions in the latest issue of Glamour magazine. Is this meant to be a direct dig at her kids' actual father, K-Fed, or just a random future wish from Brit?
"It's hard doing it on your own," Spears added in her interview, in what would certainly seem to be a pointed remark in Kevin Federline's direction.
But before you boys start lining up to become step daddy number one, you'd better learn about Britney's new habits.
Click to continue reading Britney Spears: Back on the Singles Market
Read More

| E! Online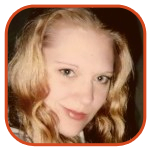 Posted by K.C. Morgan Categories: Movies, Music, Television, Parties, Videos, Editorials,
"God knows I fought hard for the other side," The View's Elisabeth Hasselbeck admitted on-air. "Today is a victory for this country," she even managed a smile. "No one lost today." Her comments, a shade different than her rabid Republican rantings of episodes past, are similar to the words of other celebs who today are celebrating a page in history. Who, today, are celebrating the stunning victory of a man named Barack Obama. "I haven't felt this good," she poured out seemingly heartfelt joy for the new President-elect, the first Democrat to get into the White House since Bill Clinton - and she isn't alone.
Click to continue reading Hollywood Stands United Behind New President-Elect
Read More

| E! Online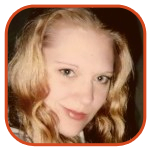 Posted by K.C. Morgan Categories: Television, Rivalries, Editorials,
Not that long ago, comedienne Tina Fey (who is now for ever linked to her classic and spot-on Sarah Palin impersonation) said she would leave Earth if the McCain administration takes over. She's not the only celeb who's threatened to turn their back on the U.S. if the war hero and hockey mom make it into the White House - though her words were perhaps a little stronger than most.
Susan Sarandon, Michael Stipe (REM) and Stephen Baldwin have all made similar statements. Now, recording artist Seal and model Heidi Klum are clamoring that they, too, can't imagine living in an America where John McCain might rule.
Click to continue reading Celebrities Threatening to Defect
Read More

| LA Times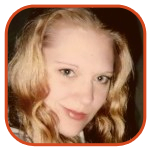 Posted by K.C. Morgan Categories: Movies, Celebrity Babies, Editorials,
"I don't love being alone like I used to," Angelina Jolie said to Today, referring to her now long-standing relationship with Hollywood hottie Brad Pitt. "I met the right person."
With her love life nice and stable (apparently in spite of what the media says), with her new twins now a well-established three months of age and a hot new movie ready to debut, what could Jolie possibly add to the mix? …How about another kid? Sure, she's only got six (and counting).
Click to continue reading What's Next for Angelina Jolie?
Read More

|
MSNBC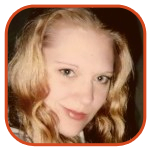 Posted by K.C. Morgan Categories: Television, Editorials,
From the word go, comedy has been a huge factor for the election season. From the astonishing 20-plus contenders to the hysterical primary debates, it's been one heck of a ride to the White House - and it still isn't over. Sarah Palin shocked the world by jumping from unknown politician to media darling, but through the last few weeks the American public has had something solid to look forward to: Tina Fey spoofing her.
The two SNL skits featuring Fey as Palin have already reached legendary proportions, re-played by competing broadcasters and posted all over the Internet so that all might enjoy. "That lady is a media star," Fey said recently of Palin in an interview with TV Guide. "She is a fascinating person, she's very likeable. She's fun to play." And hilarious to watch.
Click to continue reading The Bright Light of Palin's Appointment: Tina Fey
Read More

|
Popeater
© Gear Live Media, LLC. 2007 – User-posted content, unless source is quoted, is licensed under a Creative Commons Public Domain License. Gear Live graphics, logos, designs, page headers, button icons, videos, articles, blogs, forums, scripts and other service names are the trademarks of Gear Live Inc.