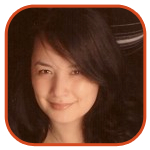 Posted by Veronica Santiago Categories: Drama, Prime Time, Cable, HBO, DVD,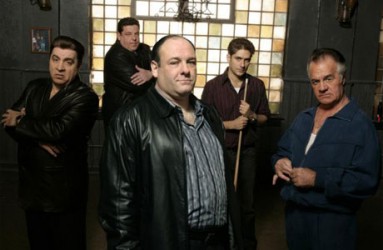 If there's a fan of The Sopranos in your home, you might want to start saving for their Christmas presents now.
This fall, all seven seasons of the Emmy-award winning series will be available in one 10 lb-compilation. Unfortunately, owning the hefty box set will mean taking off a lot of weight from your wallet.
For $400 - yes, $400 - this is what your trip down memory lane will include:
30 discs (including two bonus DVDs)
Three soundtrack CDs
16 deleted scenes
An interview with David Chase (conducted by actor Alec Baldwin)
Two "Supper with the Sopranos" features in which cast members discuss their favorite scenes
The complete set will be available on November 11.
Read More

|
TV Guide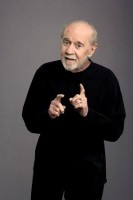 To honor the work of the late George Carlin, HBO will be dedicating several hours of airtime to him over the next few days.
This Friday, the cable channel will reair the comedian's last special for the network. George Carlin: It's Bad for Ya, which originally premiered this past March, will repeat @ 9 p.m Eastern
Hours of consecutive Carlin coverage will also air on HBO2 prior to this weekend's broadcast. On both Wednesday and Thursday nights, George's work can be seen between 8 p.m and 1 a.m. Eastern.
Carlin performed in a total of 14 specials for HBO overall.
Read More

|
TV Guide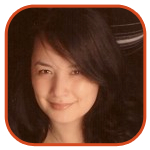 Posted by Veronica Santiago Categories: Drama, Cable, HBO, News,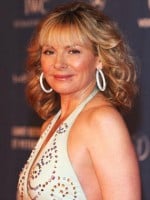 It seems eager fans were not the only ones who benefited from this weekend's release of Sex and the City. One of the movie's stars also received a nice bonus for it too.
As part of her agreement deal with HBO, Kim Cattrall will soon be getting her own series on the pay channel. Interestingly enough, her project comes with two themes her followers are quite familiar with: New York and sex.
In Sensitive Skin, Kim will play a wife and mother who tries to rediscover her sexuality and her place in the world. The show, which is an adaptation of a British series by the same name, will also have Cattrall on board as an executive producer.
This isn't the first time the actress has done a side project for HBO. In 2005, she hosted a documentary called Kim Cattrall: Sexual Intelligence. I guess you gotta stick to what you know - right?
Read More

|
Hollywood Reporter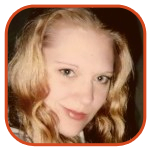 Posted by K.C. Morgan Categories: Drama, Cable, HBO, Gossip,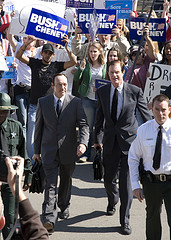 From the first trailer, I was intrigued. In the next moment, I was checking the upcoming TV schedule to be 100% sure my DVR would capture the movie at the first possible opportunity. And I've got to tell you, I just can't wait to watch HBO's Recount.
I had the dubious pleasure of living through the 2000 presidential election - and all the many, many television hours this momentous and highly historical race entailed. Every four years in November, we as a nation go forth to various polling locations to exercise our Constitution-given Democratic freedoms. But on the evening of November 7, 2000 most people went to sleep without knowing just who the hell the President of the United States would be. But eventually, the decision was made…and so was history. The eight years that followed were rife with events which could keep Hollywood script writers busy for the whole of the century. It was a defining moment, it was the catalyst which undoubtedly led to two earth-shattering wars, and it is still something which (at least, for me) remains shrouded in mystery.
No longer will this remain the case…perhaps. The HBO film Recount will take us back to the past, but what sort of picture will this flick paint?
Click to continue reading Don't Count Out Recount
Read More

|
LA Times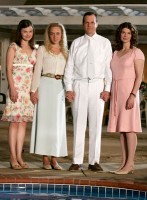 As if I didn't have enough TV to watch during the fall season…
Earlier today, I was informed that two of my reasons to love the summer have sadly been taken away from me. Thanks to the writers' strike, several HBO programs normally enjoyed during the off-months will now have to fight for space on my Tivo much later this year.
Shows affected by the production delay include Big Love, Entourage, Flight of the Conchords and new drama True Blood.
I'm not sure what to do with myself. I guess I might actually have to take a vacation now.
Read More

|
TV Guide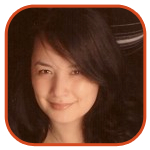 Posted by Veronica Santiago Categories: Action, Animation, Comedy, Drama, Food & Home, Kids, Prime Time, Reality, ABC, Cable, CBS, FOX, HBO, NBC, DVD,
Here are some of the TV on DVD options available today.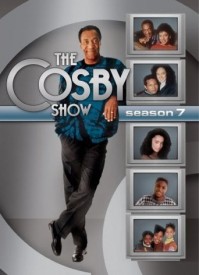 Ben 10: Race Against Time
Corner Gas (Seasons 1 and 2)
The Cosby Show (Seasons 7 and 8)
Deadliest Catch (Season 3)
Def Poetry (Season 6)
Hell's Kitchen (Season 1)
The Last Detective (Series 4)
Living with Ed (Season 1)
Matlock (Season 1)
Meerkat Manor (Season 2)
Mythbusters (Collection 3)
Nanny 911 (Season 1)
Perry Mason (50th Anniversary Edition)
Rock of Love (Season 1)
Teenage Mutant Ninja Turtles (Season 6)
Three Sheets (Season 2)
UFC: Ultimate Fighter (Season 6)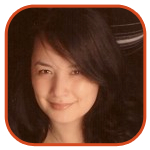 Posted by Veronica Santiago Categories: Comedy, Drama, Late Night, Music, Prime Time, Reality, Sci-Fi/Horror, BBC, Cable, CBS, FOX, HBO, NBC, DVD,
Here are some of the TV on DVD options available this April Fool's Day: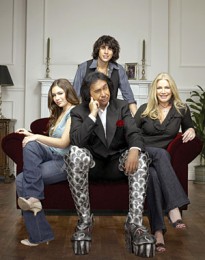 Becker (Season 1)
Doctor Who: Timelash (Episode 142)
Farm Aid: 20th Anniversary
Father Knows Best (Season 1)
Futuresex/Loveshow: Live from Madison Square Garden
Doctor Who: The Time Warrior (Episode 70)
Gene Simmons Family Jewels, Best of (Seasons 1 and 2)
John from Cincinnati (Season 1)
Law & Order: SVU (Season 6)
Martin (Season 4)
Murder, She Wrote (Season 8)

Click to continue reading TV on DVD: April 1, 2008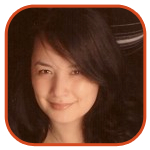 Posted by Veronica Santiago Categories: Action, Animation, Comedy, Daytime, Drama, Kids, Prime Time, Sci-Fi/Horror, Specials, Cable, CBS, HBO, NBC, The CW, General Hospital, DVD,
Here are some of the TV on DVD options available this Tuesday.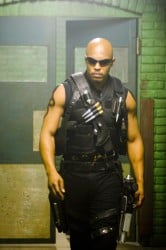 Blade (Complete Series)
Comedy Central Roast of Flavor Flav
Dallas (Season 8)
The Dragnet Collection (Volume 1)
The Equalizer (Season 1)
Family Ties (Season 3)
General Hospital: Night Shift (Season 1)
George of the Jungle (Complete Series)
Girlfriends (Season 3)
Pokemon (Season 1, Vol. 3)
60 Minutes: Saddam's Confessions
60 Minutes: House of Cards
Tactics (Complete Series)
Tell Me You Love Me (Season 1)
Click here to see the Movies-On-DVD options for this week.

Posted by Jacci Lewis Categories: Drama, Prime Time, ABC, Cable, HBO, NBC, Editorial,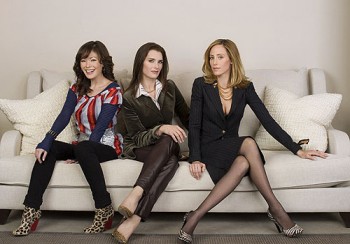 Remember those perfume ads back in the 1980's for Parfums decoeur 'Designer Imposters'? They went something like "if you like Giorgio you'll love Primo!, if you like Opium you'll love Ninja" or the more recent enticement, "If you like Juicy Couture you'll love Yeah Baby." It's human to want a whiff of luxury at a bargain price - too bad the end result usually stinks.
NBC's Lipstick Jungle reminds me of those 'Designer Imposters'. The show, starring Brooke Shields, Kim Raver and Lindsay Price, premiered last night.
If you're confused and could have sworn Lipstick Jungle stars Lucy Liu and two other chicks, you're only half wrong. That show is on ABC and is called Cashmere Mafia.
Lipstick Jungle has the right pedigree. It's based on a novel by Sex and the City author Candace Bushnell and its parallels to that hit HBO series are unmistakable until you scratch the surface.
Lipstick's plot centers around three powerful Manhattan women who tread in dangerous waters of sex, lies and betrayal. At least, I think that's what the plot is supposed to be. What I saw seemed more like a Lifetime movie for women than a glossy Primetime sex drama.
Click to continue reading 'Lipstick Jungle' Premiere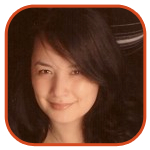 Posted by Veronica Santiago Categories: Action, Award Shows, Comedy, Drama, Prime Time, Specials, ABC, Cable, CBS, FOX, HBO, NBC, Showtime, TNT-HD, 24, Desperate Housewives, Entourage, Extras, Grey's Anatomy, Heroes, House, Lost, The Office, The Sopranos,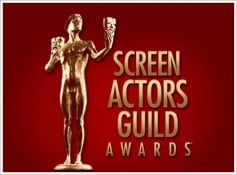 Thanks to the cancelation of the Golden Globes ceremony, the hottest ticket in town was tonight's Screen Actors Guild Awards. Without a picket line to cross, celebrities from TV and Film were allowed to celebrate - and commiserate - together for the first time in a long while.
For star-deprived fans, the SAG red carpet was also a treat for sore eyes. What were our favorite actresses wearing? What were the latest trends? Which dresses were going to be copied by Allen Schwartz tomorrow?
Unfortunately, the evening was not all about partying. The recent deaths of Suzanne Pleshette and Heath Ledger cast a somber tone on what would normally be a festive occasion. Thankfully, tonight was not about dissecting their lives, but merely about honoring them.
Meanwhile, the neglected winners of this month's Globes were also hoping to get a share of the honors. If they were able to pull off another victory tonight, maybe they would have a chance to give the speech they already had written.
Well, without further ado, here's the play-by-play of tonight's events coming to you from the fashionably late West Coast!
Click to continue reading 2008 Screen Actors Guild Awards
© Gear Live Media, LLC. 2007 – User-posted content, unless source is quoted, is licensed under a Creative Commons Public Domain License. Gear Live graphics, logos, designs, page headers, button icons, videos, articles, blogs, forums, scripts and other service names are the trademarks of Gear Live Inc.