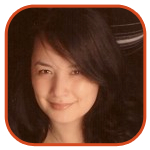 Posted by Veronica Santiago Categories: Comedy, Prime Time, CBS, DVR, News, Video,
Curious to know whether the CBS series $#*! My Dad Says is as hilarious as the Twitter feed it's based upon? Then you might want to double-check your TiVo now.
Although network execs thought symbols would be the smartest way to get around the profanity in the comedy's real title, they probably didn't take into account DVRs when they came up with the name. Even if viewers could remember the exact way CBS chose to arrange the characters, they probably wouldn't be able to find them on their recording devices.
This is why CBS has now provided us with instructions.
Click to continue reading $#*! My Dad Says Poses DVR Problems
Read More

| The Live Feed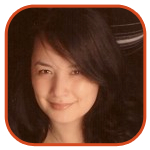 Posted by Veronica Santiago Categories: Comedy, Drama, Music, Prime Time, Sports, Cable, CBS, FOX, HBO, NBC, DVR, Ratings,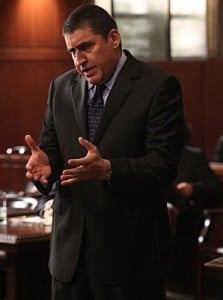 -Which new shows are you looking forward to checking out? According to a TiVo poll, Law & Order: Los Angeles and Hawaii Five-0 are the most-anticipated programs of the upcoming season.
-When is an Oscar nominee not considered "famous enough"? When her name is Carey Mulligan. The Wall Street 2 star says she would love to be in Glee, but she's apparently not recognizable enough for a cameo.
-Has HBO lost some of its appeal? Despite shows like True Blood, Entourage and Hung, the cable channel's second quarter audience numbers were the lowest in four years. New series Boardwalk Empire begins this Sunday.
-Sunday Night Football, though, is doing just fine for NBC. This weekend's game between the Dallas Cowboys and Washington Redskins scored the best overnight ratings for any opener—on a Sunday or Monday—in 13 years.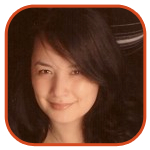 Posted by Veronica Santiago Categories: Animation, Comedy, Drama, Reality, Sci-Fi/Horror, BBC, Cable, CBS, FOX, MTV, Syndication, The CW, DVR,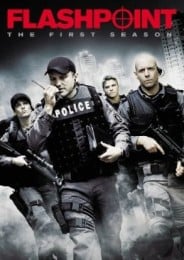 Here are some of the TV on DVD options available this Tuesday.
Flashpoint (Season 1)
Futurama (Complete Collection)
Girlfriends (Season 7)
The Haunted Airman (TV Movie)
The Hunger (Season 2)
Inspector Lewis (Series 2)
Jackass: The Lost Tapes
Legend of the Seeker (Season 1)
Lovejoy (Season 6, Complete Collection)
Married with Children (Season 11)
The Mighty Boosh: Special Edition (Seasons 1-3)
My Family (Seasons 3 & 4)
Wycliffe (Series 2)
Make sure to also check out the DVD and Blu-ray film options for this week.
Read More

| Amazon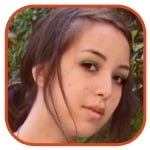 Posted by Robin Paulson Categories: Action, Comedy, Drama, Prime Time, ABC, Cable, CBS, FX, NBC, The CW, DVR, Editorial, HDTV, News, Ratings, Renewals,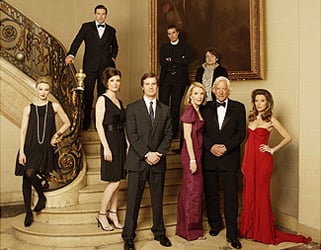 Thanks to tape recorders, DVR, video on demand, webcasts, and more, statistics have revealed that not only have the 27 series that premiered last year bombed, but nearly 9% of prime time viewers went M.I.A. since last year.
Okay, okay, so maybe it's not completely technology's fault. After all, studios do allow their episodes to be streamed online, and yeah, there was that little itty-bitty writer's strike that went on for 100 days. Either way, network executives are always battling TiVo/DVR systems, although no one knows for sure just why they stream their own episodes online. Thankfully, they haven't given up on us. Instead, they're getting a bit more creative.
Click to continue reading Technology Battles Primetime, Networks Don't Give Up
Read More

|
Canadian Press/Google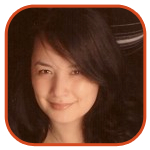 Posted by Veronica Santiago Categories: Action, Comedy, Drama, Games, Prime Time, Reality, Sci-Fi/Horror, Sports, ABC, CBS, FOX, NBC, The CW, Hell's Kitchen, America's Next Top Model, Dancing With The Stars, Desperate Housewives, ER, Everybody Hates Chris, Family Guy, Grey's Anatomy, Heroes, House, My Name Is Earl, Prison Break, Scrubs, Saturday Night Live, Survivor, The Bachelor, The Office, DVR,
Despite having a Tivo and another DVR, I know that a new television season can take some serious planning. When will your favorite shows start? What days are they now on? Which programming 'conflicts' will you have to resolve? Will you need to buy another TV???
Hopefully our detailed scheduling guide can assist you in the weeks to come. We have compiled information from five different networks (ABC, NBC, CBS, FOX and CW) and included the days, times and premiere dates for this fall's shows.
Click to continue reading Fall 2007 TV Programming Schedule

Posted by Wendy Michaels Categories: Drama, Prime Time, Cable, Nip/Tuck, Cable/Satellite, DVR, Ratings, Renewals,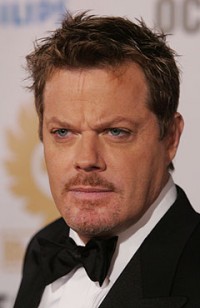 At least there's one network that's not so quick to cancel every new series. FX has announced that freshman series Dirt and The Riches will both be back for a second run. While I couldn't get into Dirt, it seems to get solid ratings (and that kiss between Courteney Cox-Arquette and Jennifer Aniston probably didn't hurt either). I couldn't wait to see The Riches because I'm a huge fan of Eddie Izzard, however, I haven't had the time to keep up. Thank goodness for DVR! After watching the first two episodes, I've been recording the others and will have a bunch of episodes to catch up on once all of the other season finales are over with. FX president John Landgraf commented, "FX now has six original dramas, more than any network in the history of cable television, cementing the network's status as a leader in quality original series." Dirt pulled in about 5.2 million vieweres per week, while The Riches drew 5.9 million. Rescue Me returns on June 13th, It's Always Sunny in Philadelphia comes back for season three in September, and new seasons of Nip/Tuck and 30 Days will come later in the year.
Read More

| Zap2it

Posted by Wendy Michaels Categories: Drama, Prime Time, NBC, DVR, Ratings,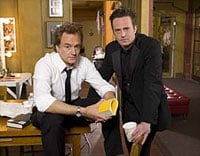 I found this bit of news particularly interesting because I can relate. Seems Studio 60 on the Sunset Strip is getting a large portion of viewership from those who record the show on DVR and watch it later. Count me as one of those viewers. I typically record it because I watch What About Brian during that timeslot. Last season, What About Brian was so great, but this season—eh. Studio 60, on the other hand, has great writing, acting, and storylines going for it. While this show had been a bit shaky in ratings, it seems things are looking up once they count the faithful DVR viewers. Nielsen has deemed Studio 60 the most "time-shifted" series on TV, with more viewers recording and watching later than anything else on the major networks.
For those who watch a show as it airs or a few hours later (known as "live plus same-day"), Studio 60 tracks around 8 million viewers. The "live plus seven" ratings measures those who record and watch within a week. With that category, Studio 60 adds almost 11 percent of its total audience. So, the 8 million bumps up to almost 9 million viewers for the season. Sadly, it takes me weeks to catch up on Studio 60—I wonder how many others out there are like me?
Read More

| Zap2it

Posted by Wendy Michaels Categories: Comedy, CBS, DVR, Ratings,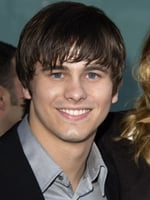 One of CBS' new (and heavily promoted) fall shows is about to get a one week bump for TiVo subscribers. The Class, an ensemble sitcom that includes Jason Ritter, will be available to TiVo subscribers as a free preview. This type of partnership is a first, and will likely be the first of many. George Schweitzer, head of marketing for CBS, commented that "CBS' partnership with TiVo is a creative new way to use DVR technology to help drive television network viewing. Our goal is to introduce our fresh new comedy The Class... to a broad, diversified, receptive audience that has the ability to start trends and generate buzz, which is exactly what TiVo offers."
CBS also has agreed to give TiVo users previews of three other new series: Jericho, Smith and Shark. TiVo users total around 4.4 million, while the number of households in the U.S. with DVRs is somewhere in the 8 to 12 million range. This type of arrangement could allow TiVo to set themselves apart from the other DVR services.
Read More

| Zap2it
Posted by Rhys Alexander Categories: Comedy, Drama, Prime Time, Reality, ABC, CBS, FOX, NBC, WB, DVR, Editorial,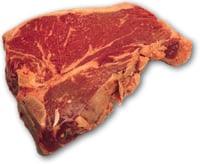 Get out those multiple VCRs or gear up your DVRs and TiVo: you're going to need them tonight!
Dancing With The Stars, 8pm, ABC. This 90 minute extended episode offers an exciting array of whirls, dips, and fancy footwork.
Will and Grace, 8pm, NBC. Be sure to catch one of the last episodes of this popular comedy.
That 70s Show, 8pm, FOX. The end is nigh for this beloved show, so don't miss this new episode!
Smallville, 8pm, the WB. Fans better not miss this exciting episode, which will feature a reveal of a HUGE SECRET, as well as the death of a regular character.
Beauty and the Geek, 9pm, the WB. There's no way we're missing one of our favorite reality shows, and neither should you.
My Name is Earl, 9pm, NBC. Everyone's favorite reformed bad boy tries to give a prison inmate one perfect day.
Showgirls, 9pm, VH1. We don't care what people say…we love this so-bad-it's-good movie. And we're betting you do too.
The O.C., 9pm, FOX. An all-new episode features more teen hijinks.
True Life, 10pm, MTV. Who can resist complete strangers baring all for our entertainment?
Posted by Rhys Alexander Categories: Comedy, Drama, Prime Time, FOX, NBC, WB, DVR, Editorial,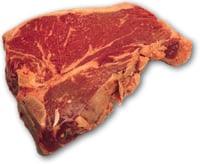 Nights like these are why you need at least five VCRs. Or DVRs. Or Tivo.
American Idol Season Premiere, 8pm, FOX: Does any other show have a chance against this perennial powerhouse?
Scrubs, 9pm, NBC: Two episodes of this hysterical series air tonight, ensuring twice the fun.
The Goonies, 8pm, AMC: Most likely people won't be giving up hot series television for this flick, but we love the movie so much, we had to mention it.
Gilmore Girls, 8pm, The WB: Luke's 'big announcement' is scheduled for tonight. But maybe the episode will be good anyway.
Law & Order: SVU, 10pm NBC: The best series of the franchise airs a new episode tonight, with Detectives Stabler and Benson showcasing their usual brilliance.
The Shield is new tonight at 10pm, FX.
With House, M.D. on hiatus for a few weeks, juggling tonight's Prime Cuts is a bit easier.
We recommend:
8pm: Watch Gilmore Girls, tape American Idol.
9pm: Watch Scrubs (normally, you'd need to tape House, M.D.)
10pm: Watch Law & Order: SVU, tape The Shield.
Tune in each day for our recommended Prime Cuts!
© Gear Live Media, LLC. 2007 – User-posted content, unless source is quoted, is licensed under a Creative Commons Public Domain License. Gear Live graphics, logos, designs, page headers, button icons, videos, articles, blogs, forums, scripts and other service names are the trademarks of Gear Live Inc.