Posted by Wendy Michaels Categories: FOX, WB, Alias, Gossip, Rumors,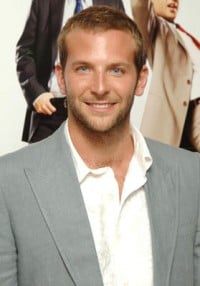 Well that was fast. Or maybe not, by Hollywood's standards. Newlyweds Bradley Cooper and Jennifer Esposito have called it quits. If you're keeping track, they've only been married for four months. TMZ.com has reported that the two filed for divorce today citing, you guessed it, irreconcilable differences. They got married in December, just two months after announcing their engagement. Couldn't they figure out before they tied the knot that they were incompatible? Apparently they split sometime before filing for divorce, with Cooper's rep saying, "Actually they've been separated for quite a while." You may remember Esposito from Spin City and the Best Picture film Crash, as well as the series Related. Cooper was on Alias and (sadly) the short-lived series Kitchen Confidential.
Read More

| People

Posted by Wendy Michaels Categories: Prime Time, Reality, CBS, Alias, Survivor, Ratings,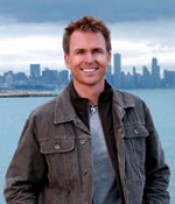 Save the date—two of your reality faves will air their season finales in December. The Amazing Race will wrap up season 10 on December 10th, while Survivor: Cook Islands will air its finale on the following Sunday. The Amazing Race will crown the winner in just one hour. Survivor, of course, continues to drag their finale to the three hour mark. The first two hours are the last moments on the island, while the last hour announces the winner, live, followed by the reunion of the cast members.
The Amazing Race continues to go strong, even in its tenth season. The winner of four Emmys, Race was moved to Sundays for this season and has averaged 11.15 million viewers. Survivor is still keeping viewers interested in its 13th season, despite the move to provide a racial split among tribes this go-around. The negative press did bring some attention—then the show merged the tribes after the first two episodes, so the whole "social experiment" was moot. Despite it all, Survivor still averages about 16.7 million viewers.
Read More

| Zap2it

Posted by Wendy Michaels Categories: Action, Comedy, Drama, Prime Time, FOX, WB, Alias, News,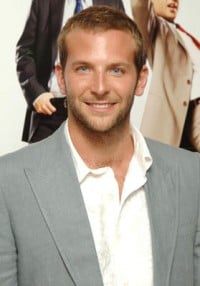 People magazine is reporting that Bradley Cooper and Jennifer Esposito are engaged. The two sweethearts have been an item for some time, but have managed to keep out of the spotlight. Caught smooching briefly in January at an InStyle Golden Globes party, Esposito said of the kiss—"I'm not answering that." Esposito most recently enjoyed the success that the film Crash garnered, winning the Screen Actors Guild Award for best cast. She was also on the WB series Related and I'm sure many of you remember her from her time on Spin City.
Cooper hit Hollywood hottie status when he was on Alias, then starred in the Fox sitcom Kitchen Confidential in 2005. I was bummed when that got canceled because it had some potential… and Cooper's fantastic eyes (sigh). His other high-profile gigs include Wedding Crashers and a stint on Broadway opposite Julia Roberts in Three Days of Rain.
Read More

| People Magazine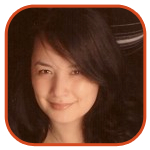 Posted by Veronica Santiago Categories: Prime Time, Reality, FOX, Alias, Talent,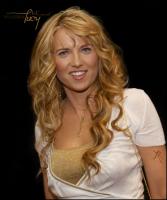 Now that we've gotten past the premieres of Prison Break and Vanished, we can ease into another week of programming highlights:
TUESDAY
Celebrity Duets (8pm on Fox): The latest Simon Cowell production debuts with Hal Sparks (Queer as Folk), Lucy Lawless (Xena) and Chris Jericho (WWE) among the eight celebrity contestants belting it out for the title.
WEDNESDAY
Bones (8pm on FOX): Emily Deschanel and David Boreanaz return for the show's sophomore season.
Justice (9pm on FOX): Victor Garber (Alias) helms yet another legal offering. I cross my fingers for him.
THURSDAY
MTV Video Music Awards (8pm on MTV): The awards show finally returns to New York after several years away in Miami. Hurricane Ernesto is disappointed that it doesn't have a glam-filled occasion to ruin.
Posted by Christina Furtado Categories: ABC, Alias, Commander In Chief, Dancing With The Stars, Desperate Housewives, Grey's Anatomy, Internet,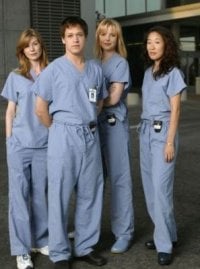 Disney announced on Monday that ABC.com's trial run of free TV episodes streamed online has been a success. The episodes included 30-second advertisements, and, apparently, an online exit survey from the first week of the trial showed that 87 percent of respondents could remember the products advertised in the ads. Execs are so pleased that a reworked version of the current site will appear in the Fall. In fact, not only did the free episodes outperform the $1.99 ABC episodes offered on iTunes, but actual televsion viewership increased rather than decreased during the trial period. The trial run will still end on June 30 as originally planned. As much as I like the iTunes model, I can see why this is working. Like my mom says, "If it's free, it's for me!"
Read More

| Reuters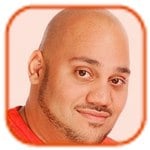 Posted by Andru Edwards Categories: ABC, Alias, Commander In Chief, Desperate Housewives, Lost, Internet, News,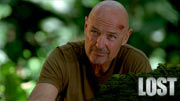 Earlier today ABC launched an online interface, allowing you to stream spisodes of popular ABC shows directly within your web browser. Shows like Lost, Desperate Housewives, Alias, and Commander-in-Chief are all ready to be consumed at your leisure. The shows feature limited advertising, which include four thirty-second spots within each episode. The shows are updated weekly, and will be available from May 1-June 30 as part of an initial trial period.

Read More

| ABC Episode Streaming
Posted by Rhys Alexander Categories: Action, Drama, Specials, ABC, Alias, Cancellations, Internet, News,

Great news for fans of the long-running spy gal show - you can now purchase Alias episodes at the iTunes music store. Each episode (all episodes from seasons 4 and 5 are available) costs $1.99. Producers and the ABC network are hoping this decision will boost awareness—and excitement—regarding the long-awaited return of Alias tonight. This episode is a two-hour special event beginning at 8pm. Alias will then remain in this time slot in its usual hour-long format for the rest of the season.
Though crushed that this is the final season of the series, fans will no doubt rejoice at its return. Perhaps there will even be a spin-off…it is television, after all.

Read More

| The Futon Critic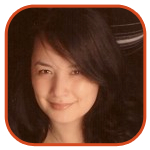 Posted by Veronica Santiago Categories: Prime Time, ABC, Alias, Desperate Housewives, Grey's Anatomy, Lost,
You know that the summer is fast-approaching when ABC is already announcing their big finales. Make sure to adjust your Tivos—most of these season-enders are two hours long:
GREY'S ANATOMY: May 14th and May 15th
BOSTON LEGAL: May 16th
INVASION: May 17th
DESPERATE HOUSEWIVES: May 21st
ALIAS: May 22nd (Series finale)
LOST: May 24th
Posted by Rhys Alexander Categories: Drama, Prime Time, ABC, Alias,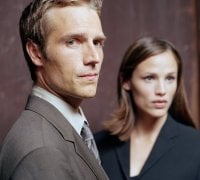 The beloved super-femme spy show Alias returns April 19 with a special 2-hour episode. Several regular-length episodes will air in following weeks. Fans are thrilled about the return, but disappointed in what will apparently be a shortened season.
However, it now seems that ABC has gone ahead and decided to air the last hours of one of the greatest shows on TV. That's right - Sydney, Jack, Sloane, and the rest of the Alias gang return in April (according to our friends at SpoilerFix.com, April 19 to be exact) for a two-hour midseason special. According to the report, which started with Kristin at E! Online, the two-hour return will be followed by four more hour-long episodes and the series will come to an end with another two-hour explosion sometime in May.
What do you think? Does the show deserve its shoddy treatment simply because of lower ratings, or should the network give Alias the respect it's earned?

Read More

| TV Squad
Posted by Rhys Alexander Categories: Prime Time, Sci-Fi/Horror, ABC, Alias,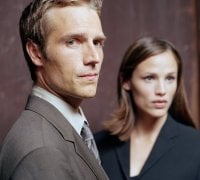 The groundbreaking, thrilling series boasting uber-talent Jennifer Garner and uber-hottie Michael Vartan will soon depart, with its series finale scheduled for this season. How would you end the show? TV.com has some ideas:
Let's hope that ABC gives the Alias folks the budget and freedom to send the show off in style. TV.com has done a lot of thinking about this, so we've decided to help out the writers and give them some ideas about what they could do in the finale.

For one, TV.com thinks that Vaughan should definitely come back and prove to everyone that he wasn't a turncoat. Sydney and Vaughan should live happily ever after in Sydney's cool modern design house.

Sloan should tell those blackmailers to stuff it, even though that means risking the life of his daughter Nadie, but then Nadia should wake up anyway, perfectly fine and ready to kick bad guys in the face. At that point, Nadia, Sydney, the French chick, and that new girl should get together and run down various alleyways shooting people and doing a lot of kicks and stuff.

As a personal favor, we'd like to see more of the fake Sloan, in the form of Joel Gray. Something about that whole thing just made TV.com laugh. It was hilarious!
Whatever you do, don't kill Sydney's dad.
How would you direct the series' finale? Leave your suggestions in the comments.

Read More

| TV.com
© Gear Live Media, LLC. 2007 – User-posted content, unless source is quoted, is licensed under a Creative Commons Public Domain License. Gear Live graphics, logos, designs, page headers, button icons, videos, articles, blogs, forums, scripts and other service names are the trademarks of Gear Live Inc.