Sunday January 27, 2008 8:27 pm
2008 Screen Actors Guild Awards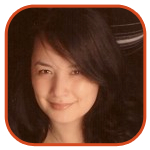 Tweet
Posted by Veronica Santiago Categories: Action, Award Shows, Comedy, Drama, Prime Time, Specials, ABC, Cable, CBS, FOX, HBO, NBC, Showtime, TNT-HD, 24, Desperate Housewives, Entourage, Extras, Grey's Anatomy, Heroes, House, Lost, The Office, The Sopranos,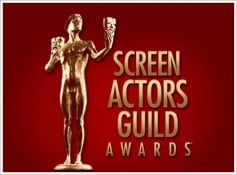 Thanks to the cancelation of the Golden Globes ceremony, the hottest ticket in town was tonight's Screen Actors Guild Awards. Without a picket line to cross, celebrities from TV and Film were allowed to celebrate - and commiserate - together for the first time in a long while.
For star-deprived fans, the SAG red carpet was also a treat for sore eyes. What were our favorite actresses wearing? What were the latest trends? Which dresses were going to be copied by Allen Schwartz tomorrow?
Unfortunately, the evening was not all about partying. The recent deaths of Suzanne Pleshette and Heath Ledger cast a somber tone on what would normally be a festive occasion. Thankfully, tonight was not about dissecting their lives, but merely about honoring them.
Meanwhile, the neglected winners of this month's Globes were also hoping to get a share of the honors. If they were able to pull off another victory tonight, maybe they would have a chance to give the speech they already had written.
Well, without further ado, here's the play-by-play of tonight's events coming to you from the fashionably late West Coast!
5:48 pm: Chandra Wilson (Grey's Anatomy) looks absolutely fabulous with her gold dress and snazzy Rihanna-esque hair.
5:53 pm: Becki Newton - who looks stunning in her white frock - graciously treats us to a small snippet of her 'Milkshake' performance from Ugly Betty.
6:22 pm: Sara Ramirez (Grey's) looks elegant in her strapless fuschia gown. She reveals that T.R. Knight just recently threw a karaoke birthday party for co-star 'Katie' Heigl.
6:24 pm: I'm seriously wondering how Ana Ortiz (Ugly Betty) will move - let alone go to the bathroom - with that tight black dress on.
6:31 pm: Ricky Gervais (Extras) admits that he doesn't like getting 'pushed around' on crowded red carpets. Later, Debbie Matenopoulos awkwardly asks whether it bothers him that Steve Carell is more famous.
6:36 pm: Alan Rosenberg (SAG President) reveals that 24 and The Bourne Ultimatum just received awards for Outstanding Stunt Ensemble Performance.
6:41 pm: Tina Fey (30 Rock) - who looks adorable in her short black dress - says she's happy to be out of the house for the first time in 11 weeks.
6:54 pm: Teri Hatcher (Desperate Housewives)
almost
has a slightly uncomfortable moment when she admits that her ex-husband (Jon Tenney, The Closer) is also at the same event for a different award.
6:57 pm: Seriously hating Jane Krakowski's (30 Rock) dress. Apparently she was busy with Arts & Crafts during her time off.
7:01 pm: Just caught a glimpse of Viggo Mortensen's (Eastern Promises) red vest on black shirt look. I want to like it, but I can't.
7:03 pm: Eric Dane (Grey's) and his wife, Rebecca Gayheart, are disgustingly cute together. Truly sickening.
7:10 pm: Javier Bardem (No Country) proves that a good hairstyle - and an open collar - is all you need to go from scary to sexy.
7:15 pm: Kate Beckinsale looks refreshing in her bright yellow gown. Sadly, I'm not quite sure why she's there to begin with.
7:17 pm: Rainn Wilson (The Office) has pulled a Conan and grown a full beard. He says he wants to hang out with the cast of Lost.
7:22 pm: Brad and Angelina just hit the carpet. Her extremely full dress leads me to believe that rumors of another pregnancy (twins!) are true.
7:27 pm: America Ferrera (Ugly Betty) is absolutely beautiful in her Monique Lhuillier dress. Unfortunately E! has its cameras focused on Brangelina.
7:35 pm: Pregnant Cate Blanchett (Elizabeth) looks surprisingly drab in her strapless dress. The material looks like it was ripped from a duvet cover.
7:41 pm: Ryan Gosling (Lars and the Real Girl) and his sister both wear black ribbons in honor of Heath Ledger.
7:44 pm: Kyra Sedgwick (The Closer) is a definite standout in her electric blue dress. That's someone who just gets cuter with age.
7:54 pm: Giuliana Rancic struggles to get any enthusiasm out of Casey Affleck (Assassination of Jesse James).
8:03 pm: Ellen Burstyn (For One More Day) looks fabulous. Fabulous. She rivals most of the young things we've seen already today.
8:04 pm: Rebecca Romijn (Ugly Betty) could take a few fashion tips from the above Burstyn.
8:05 pm: Tina Fey and Steve Carell present the award for Outstanding Male Actor (Drama Series) to James Gandolfini. I'm sad that Jon Hamm doesn't get a chance to experience his win, but The Sopranos will be gone next year.
8:10 pm: Next up: Outstanding Female Actor (Drama Series). Edie Falco's win over Glenn Close officially sets the tone for the rest of the evening.
8:20 pm: The award for Outstanding Ensemble Performance (Drama Series) goes to the cast of The Sopranos. This show is only 20 minutes, yet I'm already bored. Hopefully the film categories will be a bit less predictable.
8:27 pm: For a second there, I thought Marion Cotillard (La Vie En Rose) was Emily Blunt. She hands the Outstanding Supporting Male Actor (Film Drama) statue to Javier Bardem (No Country for Old Men). I now wonder if all Spanish actors look best tie-less.
8:36 pm: The 'actor' for Outstanding Female Actor (Comedy Series) goes to Tina Fey. Now she finally gets to dust off her Golden Globe speech!
8:39 pm: An absent Alec Baldwin wins for Outstanding Male Actor (Comedy Series). I was half-expecting Steve Carell to run up there to steal another award.
8:44 pm: The cast of The Office wins for Outstanding Ensemble Performance (Comedy Series). God, I miss them.
8:56 pm Charles Durning (Rescue Me) is given this year's Life Achievement Award. What a fascinating history he had! Ballroom dancer? Who knew? (BTW - the special plaque he received looks like something from The Man in the Iron Mask.)
9:17 pm: The award for Outstanding Male Actor (TV Movie or Miniseries) goes to an absent Kevin Kline (As You Like It).
9:20 pm: I hate to say it, but I had no idea that Mickey Rooney was still alive. The 87-year-old presents the award for Outstanding Female Actor (TV Movie or Miniseries) to Queen Latifah (Life Support). She is also unavailable to accept the prize.
9:26 pm: Josh Brolin (No Country) has the (unfortunate) honor of leading into the Farewells segment. Wow. We lost so many this year.
9:36 pm: Viggo Mortensen looks like he's shooting a Western. At least I hope he is. He hands the Outstanding Supporting Female Actor (Film Drama) award to Ruby Dee (American Gangster). What?? Amy Ryan (Gone Baby Gone) was robbed.
9:49 pm: The award for Outstanding Male Actor (Film) goes to Daniel Day-Lewis (There Will Be Blood). It's so weird to see him speaking when not in character. I guess that's why he deserved to win. He again was classy enough to mention Heath's name and dedicates his award to him. Wow.
9:54 pm: The Outstanding Female Actor (Film) prize goes to Julie Christie (Away From Her). I beg people to watch this film. Her performance was heartbreaking.
10:00 pm: Tom Cruise gives the Outstanding Ensemble Performance (Film) award to the cast of No Country for Old Men.
Related Tags:
14th annual screen actors guild award, 14th annual screen actors guild awards, 2008 sag award, 2008 sag awards, 2008 screen actors guild award, 2008 screen actors guild awards, 24, 3:10 to yuma, 30 rock, 300, 310 to yuma, abc, alec baldwin, amc, america ferrera, american gangster, amy ryan, as you like it, awards season, away from her, casey affleck, cate blanchett, cbs, charles durning, comedy series, damages, daniel day lewis, daniel day-lewis, drama series, eastern promises, edie falco, elizabeth the golden age, elizabeth: the golden age, ellen burstyn, ellen page, ensemble, extras, fox, fx, glenn close, gone baby gone, hbo, james gandolfini, javier bardem, jon hamm, julie christie, kevin kline, kyra sedgwick, la vie en rose, lars and the real girl, life achievement award, life support, lifetime, lost, mad men, marion cotillard, mini series, mini-series, miniseries, mitch albom's for one more day, mitch alboms for one more day, nbc, no country for old men, nominees, queen latifah, ricky gervais, ruby dee, ryan gosling, sag, sag award, sag awards, sags, screen actors guild, screen actors guild award, screen actors guild awards, showtime, steve carell, stunt, stunts, the assassination of jesse james, the assassination of jesse james by the coward robert ford, the bourne ultimatum, the closer, the office, the sopranos, there will be blood, tina fey, tnt, ugly betty, usa, viggo mortensen, wga, writers guild of america, writers strike
© Gear Live Media, LLC. 2007 – User-posted content, unless source is quoted, is licensed under a Creative Commons Public Domain License. Gear Live graphics, logos, designs, page headers, button icons, videos, articles, blogs, forums, scripts and other service names are the trademarks of Gear Live Inc.