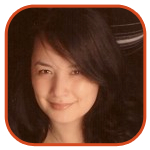 Posted by Veronica Santiago Categories: Prime Time, Reality, ABC, Dancing With The Stars, Gossip,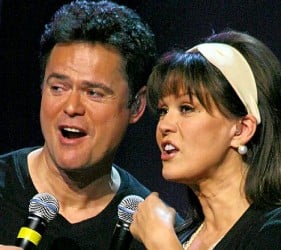 UPDATE Donny now denies he's doing the show. But how can he explain what he already said? (You can see that video after the jump.)
Despite the unexpected events during the actual season, DWTS has actually become quite predictable.
Over the previous seven installments, we've seen the producers test several different types of rivalries. (And I don't just mean amongst the professionals.) So far, we've had the married couple (Harry Hamlin competed one season after Lisa Rinna) and the former coworkers (90210's Ian Ziering/Jennie Garth and 'NSYNC's Joey Fatone/Lance Bass). Now the show is going for the siblings.
Earlier today, Donny Osmond (accidentally?) revealed that he is set to compete on Dancing with the Stars 8. On Tuesday's episode of The Bonnie Hunt Show, the 51-year-old admitted "let the cat out of the bag" when pressed about a possible appearance. Donny's participation will come three seasons after his sister, Marie, placed 3rd on the reality show. It's not known at this time who the "Puppy Love" singer will be paired up with.
Click to continue reading Dancing with the Stars News: Donny Osmond, Kevin Federline
Read More

| People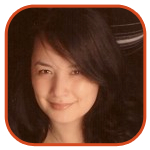 Posted by Veronica Santiago Categories: Drama, Food & Home, Games, Music, Prime Time, Reality, Specials, ABC, Cable, CBS, FOX, MTV, NBC, Prison Break,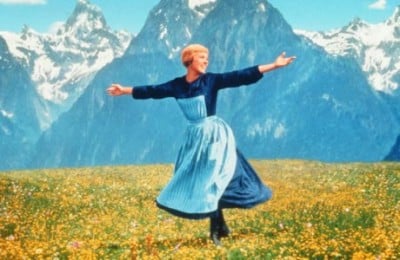 (You can view TV Envy's Midseason Programming Schedule here.)
MONDAY 12/22)
Prison Break (FOX, 9pm): "Sara is waiting for news of Michael in a luxury hotel, and she's not enjoying the luxury." She becomes unreasonably paranoid anytime someone offers to turn down her bed.
Momma's Boys (NBC, 9pm): "The guys go on group dates planned by their moms and individual dates they planned." Until the big Jay Leno move, NBC will just run MTV's hand-me-downs.
The Hills (MTV, 10pm): Season 4 finale. "Lauren and Heidi run into each other and are reminded of why they used to be friends." I, quite frankly, could use a reminder as well.
17 Kids & Counting (TLC, 10pm): "The family welcomes the arrival of Jordyn-Grace Makiya Duggar." Wake me up when they get to "J.Lo."
Click to continue reading This Week on TV (12/22-12/28)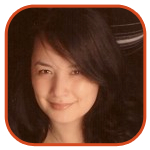 Posted by Veronica Santiago Categories: Action, Drama, Food & Home, Games, Kids, Music, Prime Time, Reality, ABC, Bravo, Cable, CBS, MTV, PBS, TNT-HD,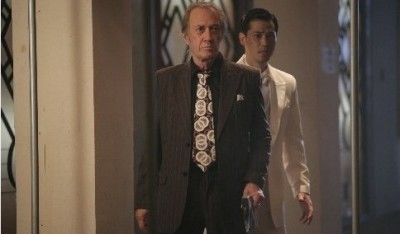 (You can view TV Envy's Summer Television Programming Schedule here.)
(You can navigate NBC's Olympics schedule here.)
MONDAY (8/11)
Sesame Street (PBS, check local listings): Season 39 premiere. "One, two, three, four…chickens just back from the shore."
High School Musical: Get in the Picture (ABC, 8pm): "The contestants get a lesson on how to express emotions without using words." Tip #1: If you need to cry, cut a hole in your pocket, take a pair of tweezers, and just start pulling. (Thanks, Joey Tribbiani.)
The Closer (TNT, 9pm): "Provenza gets in hot water when he loses evidence from a successfully executed sting operation." Somebody better buy the boss a box a chocolates asap.
The Mole (ABC, 10pm): "The mole's last victim and the Mole are revealed in the fifth-season finale after all 12 players reunite." If a mole is revealed but nobody's there to see it, will a show get whacked?
Click to continue reading This Week on TV (8/11-8/17)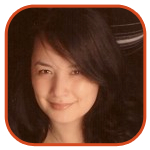 Posted by Veronica Santiago Categories: Comedy, Drama, Food & Home, Music, Prime Time, Reality, Specials, Talk Shows, ABC, CBS, FOX, NBC, Hell's Kitchen, American Idol, Desperate Housewives, ER, Medium, Scrubs, The Bachelor, The Office,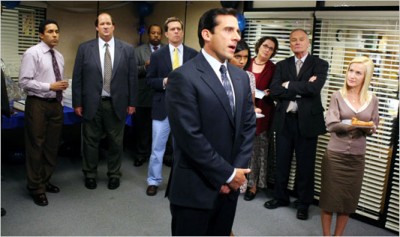 (You can view TV Envy's Post-Strike Television Schedule here.)
MONDAY (4/7)
Today (NBC, 10am): Kathie Lee Gifford returns to morning TV this week. And I thought the New Kids were getting old.
Samantha Who? (ABC, 9:30pm): New episode. "Samantha has to move back into the apartment when she learns that she could be evicted for subletting it to Todd." The girlfriend you hate gets amnesia and you get to keep her apartment. Todd has seriously been getting off easy so far.
The Bachelor (ABC, 10pm): "It's an afternoon of tennis and tea for six of the ladies." I've seen what an afternoon of women's tennis can look like on The Real Housewives of NYC. This won't end pretty.
Medium (NBC, 10pm): "Rosanna Arquette stars as an older seductress linked to the brutal murders of two younger men." Maybe it's best her relationship with Paul McCartney fizzled out.
Click to continue reading This Week on TV (4/7-4/13)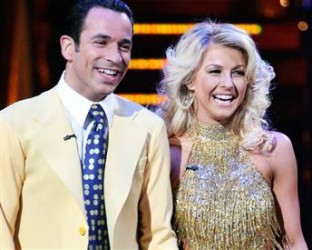 Although Helio Castroneves seemed to be the crowd (and female) favorite going into tonight's Dancing With The Stars show, the IndyCar Series driver was actually running behind Melanie Brown when it came to overall performance. Thanks to the four 30's she achieved throughout the competition, the Spice Girl was averaging 27.4 points per dance. Helio's three 30's put him just a hair behind at 26.9. (Marie Osmond, with 24.5, was obviously a distant third.)
Crowd favorite or not, I think most viewers would have been satisfied with either a Melanie or Helio victory; both dancers were equally deserving. Unfortunately, this thing called 'audience votes' threatened to throw a wrench into an otherwise great season. As much as I liked Marie, she remained in this competition far too long. (Apparently devotees and their dolls have been calling to keep her alive.)
But in the end, it really shouldn't have been a surprise that Helio would walk away with the disco ball in hand. As I've learned from one of my favorite Little House on the Prairie episodes, two girls pitted against one guy will always split the votes. These two ladies against a cute, dimpled, charming guy—well, they never stood a chance.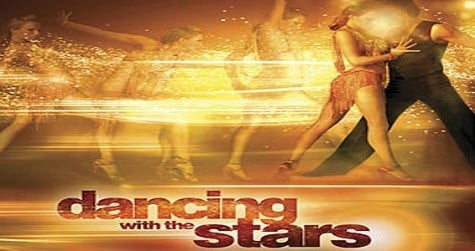 In tonight's finals, the three remaining competitors performed two dances each: a style the judges wanted them to improve and the highly-anticipated freestyle dance. Read on to see how they fared:
MELANIE BROWN (partner Maksim Chmerkovskiy)
(Dance: Cha-cha-cha/ Song: 'Car Wash')
Mel's Princess Leia-esque outfit is bound to get a few extra votes tonight. We now know that her baby weight is officially gone. This was a great style for them to revisit; it gave Melanie a chance to show off her improved skills - and great hip action.
Despite a few 'funny bits', Len said the dance was clean, crisp and precise. Bruno thought the dance had a stunning visual impact. Carrie Ann said she was hoping for just a 'hair more' excitement. Score: 9/9/10 (28)
MARIE OSMOND (partner Jonathan Roberts)
(Dance: Samba/ Song: 'Chica Chica Boom Chic')
Her teased hair and yellow dress looked great - unfortunately, her dance left a lot to be desired. Once again, she filled the performance with a bunch of distracting theatrics instead of actual dancing.
Bruno said the dance, though entertaining, was not technically Marie's best. Carrie Ann thought the performance highlighted Marie's limited range. Len said as far as entertainment, Marie is second to none. Score: 8/8/8 (24)
Click to continue reading Dancing With The Stars: Week 10 (The Finals)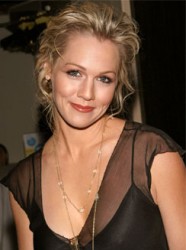 Last night's competition was one for the Dancing With The Stars record books. A whopping eighteen 10's were handed out by the judges. Monday's Top Two, Helio Castroneves and Melanie Brown, each received six of those.
In fact, the only couple to not receive a 30 for one of their performances yesterday was Marie Osmond and Jonathan Roberts. But who needs points when they have the votes? Even though the judges finally felt that Jennie Garth tapped into her star potential last night, the 90210 star just didn't have the wattage to outshine America's sweetheart. As soon as Marie was announced safe for next week's finals, it was obvious that Garth would be the next go.
So will Osmond's strong fan base help her win the coveted disco ball after next week's finals? Will the current fascination with The Spice Girls help boost Melanie Brown's profile? Or will Helio wipe both ladies away with his charming smile alone? Place your bets now!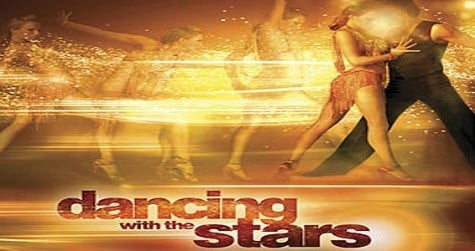 In tonight's semi-finals, the final four couples got to choose the dance styles (one ballroom, one Latin) they wanted to perform. Read on to see how they fared:
MARIE OSMOND (partner Jonathan Roberts)
(Dance: Quickstep/ Song: 'Good Morning')
It was a very entertaining and charming piece; it looked like it was stripped right out of 'Singin' in the Rain'. They did a great job covering the floor with their sweeping performance.
Len said Marie brought joy and entertainment. He thought the performance was perfect. Bruno said the choreography was filled with plenty of content. Carrie Ann thought it was wonderful; she said Marie really upped her game. Score: 10/10/9 (29)
MELANIE BROWN (partner Maksim Chmerkovskiy)
(Dance: Viennese Waltz/ Song: 'Somebody to Love')
Melanie looked gorgeous in her flowing dress; it perfectly matched her graceful and elegant performance. Not only did she have great lines, but she also pulled off an amazing series of splits across the floor!
Bruno thought the dance was fast, precise and sexy. Carrie Ann said Melanie's performance gave her chills. She thought Mel and Maks moved as one. Len said the performance was fabulously clever. Score: 10/10/10 (30) (Their 3rd perfect score of the competition.)
Click to continue reading Dancing With The Stars: Week 9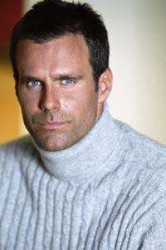 With only five dancers left last night, the competition was really anyone's game. If voting was based solely on competence alone, yesterday's Bottom Three (Marie, Cameron and Jennie) should have been justifiably nervous tonight. Unfortunately, it's already been proven that high-scorers like Helio and Melanie could easily be knocked off Sabrina-style due to lack of viewer support.
Well, tonight's Dancing With The Stars elimination was note the type to set off major shockwaves. Although Cameron Mathison seemed to be making large strides in the past few weeks, his dance card average (24.5 points) was barely higher than that of last night's lowest scorer, Marie Osmond (24.1 avg).
Maybe Mathison - who still has his day(time) job to turn to - should look at this as a mixed blessing. Now he doesn't to accrue more frequent fliers believing he ever had a chance against Helio.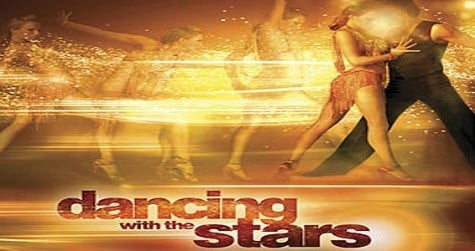 The Final Five competitors were each two dances away from next week's semi-finals. Read on to see how they fared tonight:
JENNIE GARTH (partner Derek Hough)
(Dance: Jive/ Song: 'It Takes Two')
Something about Jennie's green-sequined outfit tonight screams mermaid to me. (Tom Bergeron said her outfit made him crave frozen vegetables.) I think she looks incredibly awkward with this fast-paced dance. She seems a bit wobbly and a little sloppy overall. Len said that the dance wasn't one of her best; he wasn't sure the performance was worthy of a berth in the semi-finals. Bruno said Jennie wasn't as sharp as she should have been. Carrie Ann said she lacked good posture and clean pump action. Score: 8/8/8 (24)
CAMERON MATHISON (partner Edyta Sliwinska)
(Dance: Viennese Waltz/ Song: 'Harry Potter Theme')
Cameron and Edyta make a beautiful pair tonight. I really like his grey tux/tails and her pink gown is gorgeous. He looks very confident with this dance and his lines look great. Bruno said it was majestic and sweeping. Carrie Ann complimented his great lines and holds. Len praised their beautiful rotations. Score: 9/9/9 (27)
Click to continue reading Dancing With The Stars: Week 8
© Gear Live Media, LLC. 2007 – User-posted content, unless source is quoted, is licensed under a Creative Commons Public Domain License. Gear Live graphics, logos, designs, page headers, button icons, videos, articles, blogs, forums, scripts and other service names are the trademarks of Gear Live Inc.