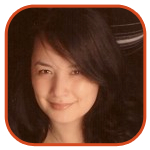 Posted by Veronica Santiago Categories: Reality, ABC,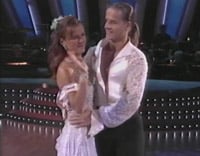 Time to dust off those dancing shoes! ABC has finally announced the air dates for the revival of Dancing With the Stars. The show will start airing in the Alias time slot beginning Thursday, January 5. The 30-minute results show will air on Fridays (time TBA) with the finale scheduled for February 23. Alias will be shuttled off into hiatus-land during this time (presumably allowing time for Jennifer Garner to get rid of the extra poundage). No word yet as to which stars will fight for a chance to revive their careers.

Read More

| Dancing With The Stars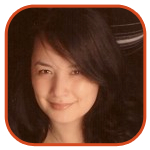 Posted by Veronica Santiago Categories: Reality, UPN, America's Next Top Model, Features,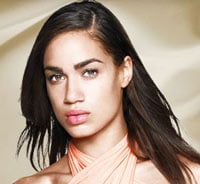 Following the elimination of plus-sized beauty, Diane, a group of the skinnies decides to unwind with some bubbles and some bubbly. (Heat + drink = always a bad combination). Thankfully, the Lisa-haters out there (like myself) got to see the-girl-we-love-to-hate make a drunken ass of herself. After downing several bottles of wine, impromptu stripping and incoherent babbling, Lisa wonders aloud why she doesn't have any friends. HINT: Ask the producers to show you the dailies and maybe you'll get a clue. Now don't get me wrong—alcoholism is a very serious thing, but it's still a train-wreck that's hard NOT to watch. Hence, Breaking Bonaduce.
Click to continue reading America's Next Top Model: The Girl Who Loves Bubbles and Talks to Plants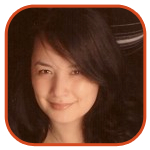 Posted by Veronica Santiago Categories: Kids, Reality, ABC, CBS, UPN, American Idol, Desperate Housewives, The O.C.,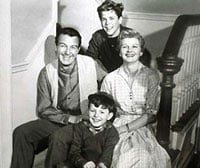 While I've never really cared what the Parents Television Council had to say about my TV viewing, I've always been fascinated by their opinions. So when they put out their "Top Ten Best and Worst Shows for Family Viewing," I listen. Entertainment Weekly may have their '5 Great New Shows to Watch' issue, but the PTC's list of worst offenders lets me know what I'm really missing out on! Criticized for their use of bad language, violence, and sex, shows deemed unsuitable this time around included Desperate Housewives, CSI, The O.C., Arrested Development and Family Guy. (NOTE TO SELF: Make sure to TiVo a season pass of Arrested Development.)
Surprisingly, shows that were considered family-friendly included Everybody Hates Chris and American Idol. Apparently when Chris' mother tells him that she'll knock him into next week, that's considered an acceptable form of child punishment. And when meany Simon Cowell brings contestant to tears—he's really teaching children how to accept constructive criticism. So I don't get it—when Alfre Woodard and her son chain someone up on Desperate Housewives, that's not considered a good example of mother/son bonding?

Read More

| PTC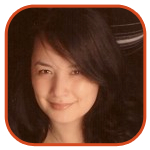 Posted by Veronica Santiago Categories: Kids, Reality, CBS, Amazing Race, The, Editorial, Features,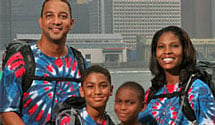 When I know in my heart that something is just not right, it always makes me feel better to know that I am not alone. That is why I must thank Entertainment Weekly for finally validating what I had been feeling for weeks now - The Amazing Race: Family Edition absolutely sucks! You must understand how painful it is for me to vocalize this because I have been a huge supporter of this show from practically day one. This was my version of Must See TV. Back in the show's fledgling days, I was convinced that if I could just make one more person watch (even if they didn't have a meter) that I could save this show from cancellation. Now I'm simply embarrassed to admit to all those I converted that I can barely stand to watch my own show anymore. Read on for an explanation, after the jump.
Click to continue reading The Not-So Amazing Race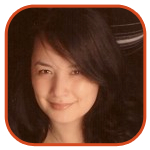 Posted by Veronica Santiago Categories: Reality, FOX, News,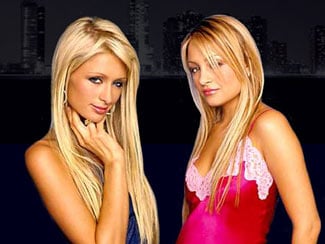 SHOCKING NEWS! Running out of ideas as to how to save the show, the producers of The Simple Life finally resorted to Plan D: Cancel the show altogether. It's no secret that the producers were struggling to make this show work. Why it took them this long to finally throw in the towel is the $1,000,000 question. I mean, why did they honestly believe they could develop a show around two leads (a.k.a Paris Hilton and Nicole Richie) who can't stand one and other? But - of course - the dueling mistresses are not why the network canceled the show. Fox claims that the show just didn't have a 'place' in their fall schedule. Whateva. Now let's just see how the Sophia Bush/Chad Michael Murray relationship on 'One Tree Hill' works out.

Read More

| Entertainment Tonight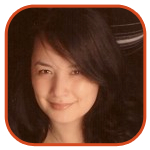 Posted by Veronica Santiago Categories: Music, Reality, Cable,

Damn VH1 for creating another train wreck/TV show that I will be compelled to watch! As if I didn't have enough Fall TV to catch up on, now I will have to set aside time so that I can watch stars embarrass themselves - or, at least I hope they will. Scheduled to start later this month, "But Can They Sing?" will feature nine C-list (or are they D-list?) celebrities vying for the grand title. Over a period of six weeks, these celebrities will work with vocal coaches to compete against each other. Viewers will ultimately decide which person most deserves to have money donated to their favorite charity.
I'm so all over this!! A combination of 'American Idol' and 'Dancing with Stars' with a twist of 'Hit Me Baby One More Time' - what's not to like?? Add Bai Ling, Morgan Fairchild, Antonio Sabato, Jr…say no more! But really, I always thought Joe Pantoliano was better than this. I guess after you've starred alongside Rob Lowe in Dr. Vegas, you really have nowhere to go but up.

Read More

| VH1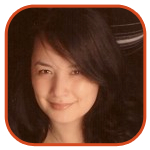 Posted by Veronica Santiago Categories: Reality, CBS, Talent, News,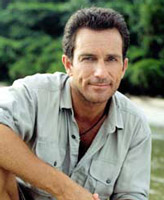 Upon facing the 12th installation of Survivor (10 points to those who can name all the different seasons), Jeff Probst admits that the time may come for him to step down from his hosting throne. Why the change of heart? He's realized that after doing the same job for so long, he'll forever be stuck in a reality TV version of soap opera hell. Granted, he did easily transition from Rock & Roll Jeopardy! into Reality TV Hall of Fame, but did anyone ever watch that show? That, and his apparent love for former contestant Julie Berry from Amazon: Vanuatu has forced him to take up didgeridoo lessons.
Why should he be stepping down?: Twelve seasons. 'nuff said. Even Friends knew to end after ten.
Why I think he's really stepping down?: He was sick of losing the Emmy to The Amazing Race, and he knew repeating himself for the 13th time wouldn't change matters.
Why he should stay?: Because no one knows what the heck the 'didgeridoo' is, and knowing how to play it won't carry him far in Hollywood. For those of you who do know what a 'didgeridoo' is - you obviously watch way too much TV, but that's why you're here, right?
© Gear Live Media, LLC. 2007 – User-posted content, unless source is quoted, is licensed under a Creative Commons Public Domain License. Gear Live graphics, logos, designs, page headers, button icons, videos, articles, blogs, forums, scripts and other service names are the trademarks of Gear Live Inc.