Monday October 24, 2005 6:20 pm
America's Next Top Model: The Girl Who Loves Bubbles and Talks to Plants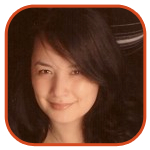 Tweet
Posted by Veronica Santiago Categories: Reality, UPN, America's Next Top Model, Features,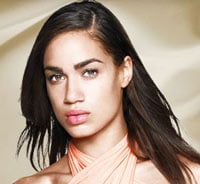 Following the elimination of plus-sized beauty, Diane, a group of the skinnies decides to unwind with some bubbles and some bubbly. (Heat + drink = always a bad combination). Thankfully, the Lisa-haters out there (like myself) got to see the-girl-we-love-to-hate make a drunken ass of herself. After downing several bottles of wine, impromptu stripping and incoherent babbling, Lisa wonders aloud why she doesn't have any friends. HINT: Ask the producers to show you the dailies and maybe you'll get a clue. Now don't get me wrong—alcoholism is a very serious thing, but it's still a train-wreck that's hard NOT to watch. Hence, Breaking Bonaduce.


The following day, the ladies meet with Jay and supermodel Iman. Their next individual competition will revolve around organic skin-care products. After learning how to mix the facial concoctions for themselves, the girls are told to learn the ins-and-outs of the Honey-Banana Firming Mask. As potential future spokesmodels, they will need to learn how to convincingly promote various products. Of course, Lisa is convinced that she will be the one to rock the house. To test their knowledge and speaking skills, the girls would be taken to task in an interview. Unfortunately, they were not prepared for the comedian who did his best to rile them and throw them off topic. While several girls were able to get some key points in, very few were able to sound unrehearsed and natural. Lisa, who claimed to be the most prepared, ended up stumbling through her interview and falling flat on her face. Kyle, who presented the most selling points with charm, was the clear winner.
After her win, Kyle picks Nicole to share her reward—an opportunity to host a VH1 segment on supermodels. Unfortunately, their taping is briefly interrupted by Lisa's loud mocking in the back of the room. When the director asks her to quiet down, Lisa said she was sorry - she was only trying to practice as if SHE had won. Well, if she had done that before, maybe she would have actually WON the competition. Lisa carries on criticizing and sulking, then returns home to resume her drinking. But this time, Lisa actually has a friend to talk to between sips—a plant. An inanimate object was probably the best thing for her. It can't snicker when she talks about all her unrecognized good deeds. Not happy with the (lack of) reception she receives from the weed, she continues to seek understanding and calls her boyfriend. In the end, Bre steps up to take care of her during her hyperventilation and tears.
The elimination phase of the week involves a campaign for Secret Platinum deodorant. The girls are asked to film a commercial, shoot still-photos and conduct an interview related to the product. The commercial demands that the girls open up and reveal a secret about themselves. With a mixture of vanity and vulnerability, Lisa reveals that she makes a point of telling herself she's beautiful every day. Whether it be a good piece of acting or revealing honesty, the crew ate it up. Lisa then followed up her success with a great photo shoot and sassy interview with ET's Ryan Devlin. She clearly stole the show.
Unfortunately, the day didn't look as bright for fellow contestants Nik and Coryn. Going into the film shoot, Nik and Jayla are concerned that they are both planning to use the same secret - they're afraid of the dark. Nik's use of a night light was the only detail that differentiated the two - that is, until Jayla stole the one-liner and made it her own. Nik, apparently thrown off by the surprise, stumbles through her commercial and provides a very stiff interview. Coryn, on the other hand, has apparently no excuse for her disappointing performance and continues her role as the melancholy contestant. The judges ultimately decide that Coryn brought too much sadness to the set and decide to save her from the cut-throat world of modeling.
LOSER: CORYN
SCENE OF THE WEEK: I've got to hand it to Coryn and Lisa for providing such a great catfight this week…I'm only sorry that Coryn won't be around for a few more. In this juicy scene, Lisa confronts Coryn (again) and asks why she is so hated in her world. Coryn looks at her in disbelief and wonders why she could be so stupid. After Lisa accuses Coryn of creating drama and presenting herself as a "moron," Coryn fires back and accuses her of being an "alcoholic bitch." Once again, alcoholism—not funny. But that scene—was.
© Gear Live Media, LLC. 2007 – User-posted content, unless source is quoted, is licensed under a Creative Commons Public Domain License. Gear Live graphics, logos, designs, page headers, button icons, videos, articles, blogs, forums, scripts and other service names are the trademarks of Gear Live Inc.