Talk about a "Luoooong" night for Vancouver Canucks fans. For Boston Bruins fans though, there couldn't have been a better way to bounce back from a pair of disappointing losses in Games 1 and 2 of the Stanley Cup Final. On home ice, Boston erupted for eight goals – all against Vancouver netminder Roberto Luongo – in a stunning thrashing of the visiting favorites. The pre-game itself features more storylines than any sports section could handle, and by the final whistle, about a dozen more were added to the lengthening list.
Click to continue reading Bruins erase Canucks with 8-1 win in Game 3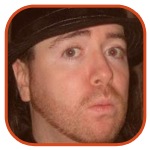 Posted by Adrien Griffin Categories: Athletes, Championship, NHL, Playoffs,
The Vancouver Canucks seem to have found their stride in the postseason. After winning the Presidents Trophy and being the regular season's top-scoring team, they carried that momentum in taking the first three games against the Chicago Blackhawks in Round 1, but then stubbed their collective toe, almost blowing the series to the Hawks before winning Game 7. It took them six games to finish the Nashville Predators and five games to clinch against the San Jose Sharks, and now hold a 2-0 series lead against the Boston Bruins in the Stanley Cup Final.
Click to continue reading Canucks go up 2-0 in Stanley Cup Final
The Vancouver Canucks played to a couple of firsts on Thursday night. Their 4-2 victory over the Nashville Predators was their first win by more than a goal since April 13th. It was their first game in the series in which they scored a goal in the first period. Captain Henrik Sedin scored his first goal of the playoffs (an empty net freebie). It was also their first game of the series in which it felt like the Canucks were actually building momentum towards something.
Click to continue reading Ryan Kesler leading Canucks to 3-1 series lead
The Vancouver Canucks forced a relative scoring explosion in Tuesday's game against the Nashville Predators. Yes, three goals in 70:45 counts as an explosion for a team who hasn't scored as many goals in a single game since April 24, and have only scored as many as three in four out of 10 playoff games this year. They've only managed 21 goals in their 10 playoff games, and have been taken to overtime four times, winning two of them.
Click to continue reading Vancouver Canucks need to find scoring touch
It's a good day to be Roberto Luongo. The Vancouver Canucks goaltender played one of the best games of his career in Game 7 against the Chicago Blackhawks and ended up getting much more than just a win. Luongo was almost perfect, stopping 31 of 32 shots, but faltered only once during the game. Unfortunately, that came with just 1:56 left to play in regulation when Jonathan Toews finally solved him and sent the game into overtime.
Click to continue reading Canucks beat Blackhawks and all is right with the world
Vancouver Canucks head coach Alain Vigneault attempted some subterfuge on Sunday, telling media that Roberto Luongo was still his number one goaltender going into Game 6 against the Chicago Blackhawks, despite two dismal games in a row, but then started backup goalie Cory Schneider instead. Schneider played admirably in the net, at one point even being the best penalty killer during a 5-on-3 that lasted 1:42, but was remarkably dismal when he tried to play the puck outside of his crease, which led to two Hawks goals.
Click to continue reading Chicago Blackhawks force improbable Game 7 versus Vancouver Canucks
One of the worst things you can do when you have an opponent on the ropes is give them a reason to push on; a reason to keep fighting and, perhaps, a reason to snatch victory from your waiting grasp. That's exactly what the Vancouver Canucks gave to the Chicago Blackhawks on Tuesday night, dropping a 7-2 Game 4 decision in a situation in which they could have punched their ticket to the Western Conference Semi-Finals.
Click to continue reading Vancouver Canucks blow game four and sweep of Chicago Blackhawks
The Vancouver Canucks are facing the Chicago Blackhawks in the NHL playoffs for the third straight season. For the last two, they've lost both times in six games, and the blame has largely been placed on Canucks goaltender Roberto Luongo for collapsing in the high pressure situation. It's something that he's being dealing with for his entire career. On Wednesday night, the two teams started another series while many wondered how Luongo would hold up, and he answered the call by shutting out Chicago 2-0.
Click to continue reading Roberto Luongo blanks Chicago Blackhawks in series opener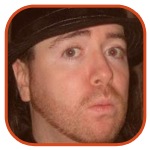 Posted by Adrien Griffin Categories: Athletes, NHL, Rumors,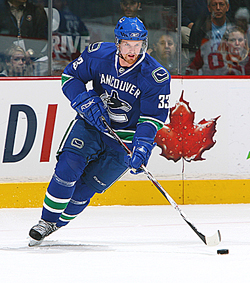 The rumor mill is at it again as word is spreading across the Internet that Roberto Luongo will not be captain of the Vancouver Canucks this upcoming season, but instead will have the captaincy stripped and handed to forward Henrik Sedin. The shift is not yet official, but it seems that the wheels are in motion and the only thing remaining to be done is the Canucks holding a press conference to announce Sedin as Vancouver's top guy.
Click to continue reading Henrik Sedin possibly to take captain's role with Vancouver Canucks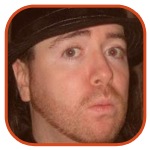 Posted by Adrien Griffin Categories: Editorial, NHL, Olympics,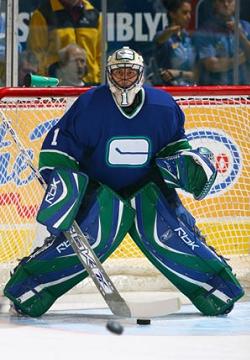 Tonight, as part of CBC's Hockey Day in Canada, the Vancouver Canucks took on the Maple Leafs at the Air Canada Centre in Toronto. Not only was this special because it's the second game of an all-day, all-Canadian triple-header, it also kicked off what would be the longest road trip in the history of the NHL. The Canucks will go 42 days without playing a home game. Along the way, they'll play 14 games in 13 cities and cover 12,855 miles.
Click to continue reading Canucks to make NHL history with long road trip
© Gear Live Media, LLC. 2007 – User-posted content, unless source is quoted, is licensed under a Creative Commons Public Domain License. Gear Live graphics, logos, designs, page headers, button icons, videos, articles, blogs, forums, scripts and other service names are the trademarks of Gear Live Inc.