Posted by Dennis Velasco Categories: Athletes, Editorial, NBA, News,
In this edition of EndScore Report, DV and Chris look at what the two storied NBA franchises, the Boston Celtics and Los Angeles Lakers, could possibly do now that both are out of the NBA Playoffs. The Celtics lost to LeBron James, Dwyane Wade, and the rest of the Miami Heat, while the Lakers got swept by the Dallas Mavericks. In the case of the Lakers, would they trade two high-impact players to the Orlando Magic for Dwight Howard and an albatross contract such as Gilbert Arenas or Hedo Turkoglu's? A lot of it could depend on the head coach selection. Is there still another run for the Big Three of Paul Pierce, Kevin Garnett, and Ray Allen? We break down our thoughts HERE!
After listening, if you haven't already, you should LIKE our Facebook page!
The Toronto Raptors have hit the road for most of November. My buddy Larry has been fuming over their lack of defense. Ironically he was loudest during a two-game stretch where they held their opponents to under 90 points. Granted, he makes a good point. When only the Golden State Warriors and New York Knicks rank below you in opposing team scoring, it should send a message that the D needs to be cranked up.
The Miami Heat came to town riding low on a similar three-game losing streak. These two downward trending teams meeting each other resemble the proverbial unstoppable force against the immovable object, only much less impressive. I had not been to a game since the thrilling season opener win against LeBron James and the Cleveland Cavaliers. Here are my first-hand impressions of the game, with of course some fantasy spin thrown in when possible.
Click to continue reading First hand review: Miami Heat at Toronto Raptors

Posted by Phil Partington Categories: Editorial, NBA,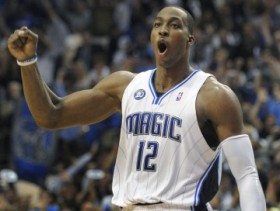 The Orlando Magic were so close to winning the 2009 NBA Championship, they could practically taste it. However, poor foul shooting by star big man Dwight Howard, and simply being overmatched by the Los Angeles Lakers snuffed that dream rather quickly. However, the Magic are back with renewed spirit and added depth in hopes of getting another shot. Meanwhile, the rest of the Southeast Division hasn't gotten any easier. Some believe it to be one of the toughest divisions in the league. The Washington Wizards also added depth and seem to be healthier than last year; the Miami Heat hope its young prospects can emerge to give Dwayne Wade a decent supporting cast; and the Atlanta Hawks look to take its immensely talented, but immensely unproven roster to the court again.
Click to continue reading 2009-2010 NBA Southeast Division Preview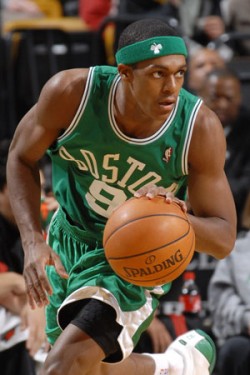 There is a lot of good talent available in the early middle rounds, but most of the players typically taken in this area have at least one tragic fantasy flaw. Otherwise people would nab them earlier on. This looks like a good year to pass on the top tiers of point guards, because a lot of useful players at that position are available now. Let us break down the players typically taken in the fifth round based on Yahoo's average draft position rankings. As always, the advice will focus on head-to-head leagues.
Click to continue reading Fantasy NBA: Analysis of Fifth Round

Posted by Phil Partington Categories: Athletes, Editorial, NBA,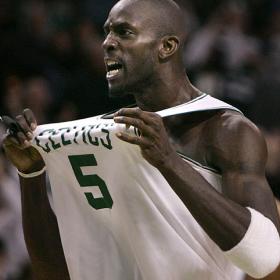 Atlantic Division Preview
The casual NBA fan may not recognize the new look of the league with so many players packing their bags and moving to different cities. It's almost as if the basketball gods took the names of every NBA player, placed them in a box and shook the box wildly before reassigning those names to new rosters. Who would have thought Shaquille O'Neal and LeBron James would pair up; that Rasheed Wallace would don a Celtics uniform; that Hedo Turkoglu would leave the Eastern Conference defending champion Orlando Magic for the Toronto Raptors? Many big-named players have gravitated to veteran teams with better chances of winning an NBA title, which creates opportunities for many young, up-and-comers to have breakout seasons. While it's too early to tell which teams will surprise and which will disappoint, it's apparent that NBA fans are in for a roller coaster season, filled with intriguing stories and exciting twists.
Click to continue reading 2009-2010 NBA Atlantic Division Preview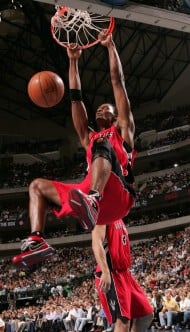 Part of the big free agent class of 2010, this next player is one of the three players most mentioned as guys who went off the board after the infamous Darko Milicic pick (Carmelo Anthony and Dwyane Wade are the other two guys). After two playoff appearances, everything went wrong with the Toronto Raptors last year. "CB4" however was a monster in head-to-head playoffs to close last season. In my friends and family league, a three-headed monster of Danny Granger, Troy Murphy and this player destroyed my team in the finals.
Round 1, Pick 11: Chris Bosh, PF/C, Toronto Raptors
Click to continue reading One Man Mock Draft, Fantasy NBA 2009: Round 1, Pick 11
© Gear Live Media, LLC. 2007 – User-posted content, unless source is quoted, is licensed under a Creative Commons Public Domain License. Gear Live graphics, logos, designs, page headers, button icons, videos, articles, blogs, forums, scripts and other service names are the trademarks of Gear Live Inc.