Justin Verlander's getting all of the attention for the AL Cy Young award, and rightly so, but getting overlooked in the discussion is the work of teammate and closer Jose Valverde, who has converted all 47 save attempts this season. In fact, Valverde has earned a save in 13 of Verlander's 24 victories this season. Put an average closer in place of Valverde and just how many wins do you think Verlander would have instead?
Click to continue reading Justin Verlander and Jose Valverde anchoring the Detroit Tigers' pitching staff

Posted by Dennis Velasco Categories: Editorial, MLB, Playoffs,
In this edition of EndScore Report, DV and Chris take a look around the MLB landscape to assess which divisions are in the bag and where the pennant and/or wild card races aren't. The Detroit Tigers and Philadelphia Phillies probably don't have anything to worry about, but Texas Rangers and possibly the Milwaukee Brewers may. Both wild card races could get interesting between the Boston Red Sox and Tampa Bay Rays, as well as the Atlanta Braves and St. Louis Cardinals, respectively. GIVE IT A LISTEN!
The Detroit Tigers' Justin Verlander is making a strong case to start the 2011 MLB All Star Game for the American League. He threw his second consecutive complete game on Sunday and now has recorded a "W" in five straight starts. During those, he's pitched 41.2 innings with a 0.86 ERA, 37 strikeouts and a 0.65 WHIP. Truly ridiculous numbers over the last three weeks. And none of those include the no-hitter he threw on May 7.
Click to continue reading Justin Verlander should start first All-Star Game for AL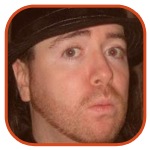 Posted by Adrien Griffin Categories: Athletes, MLB, News,
Justin Verlander was one pitch away from being perfect today. As a small consolation, he was awarded his second career no-hitter. He's now the 28th pitcher in history to record multiple no-hitters, and has thrown two of the Detroit Tigers' seven in franchise history. The hard-throwing righty needed only 108 pitches for his nine innings of work, and he regularly hit triple digits with his fastball on the radar gun. Behind him, his teammates played exceptional defense as many Toronto Blue Jays put the ball in play.
Click to continue reading Justin Verlander throws second career no-hitter
In 1968, Denny McLain won 31 games for the Detroit Tigers during a World Championship season. His 31-victory total has not been touched by any pitcher in baseball since. Detroit's four-man pitching rotation gave them more opportunities than today's teams to field higher-quality pitchers throughout the season, and it paid off by the end. Today, with less than three weeks left in the season, we have yet to see a pitcher win 20 games.
Click to continue reading Denny McLain's 31 victories untouchable in today's game?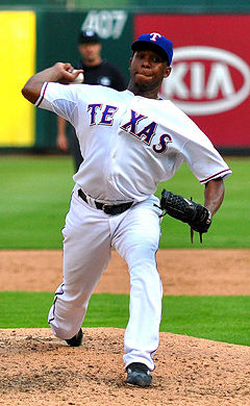 The Rookie of the Year Award is not one of baseball's most coveted honors. Those who win it sometimes do so because they are the "real deal," and sometimes out of sheer luck and are "figured out" the next season. Nevertheless, it's the RoY race is always as exciting as the playoff and MVP races, and this year's crop of American League freshmen have put on quite a show. With less than three weeks left to play, deciding the winner may come down to who can end the year as hot as they started it.
Click to continue reading AL rookie race getting hotter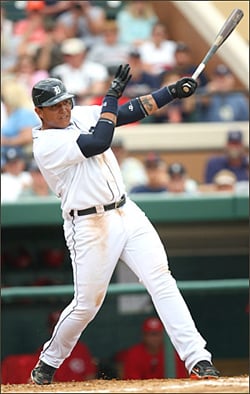 Miguel Cabrera is having a heck of a season. The Detroit first baseman has been spoken of as the potential first player since Carl Yastrzemski in 1967 to win the MLB hitting Triple Crown, but a lack of power in recent weeks as well as some bad luck has stalled his efforts, if not completely derailed them. Cabrera will need to put together one of the best months in baseball history if he wants to earn the honor so many seemed to think he could achieve.
Click to continue reading Cabrera's MVP season falling short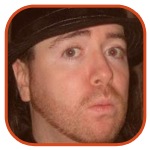 Posted by Adrien Griffin Categories: Athletes, MLB, Rumors,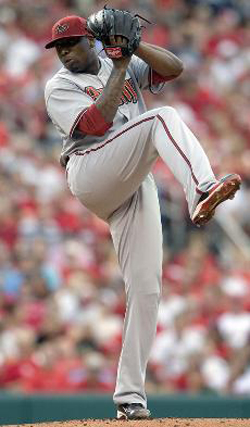 It seems nobody wants Dontrelle Willis. On July 4, the 2003 NL Rookie of the Year was designated for assignment by the Diamondbacks. It was the second time this season he's found himself unwanted, as his first DFA of the season came from the Tigers on May 30 and traded to Arizona a couple of days later. Willis once again finds himself in no man's land hoping somebody else across the baseball landscape will show interest in his arm, if nothing else.
Click to continue reading Willis takes unwanted break from baseball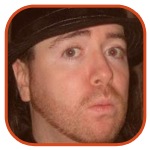 Posted by Adrien Griffin Categories: Athletes, Injuries, MLB,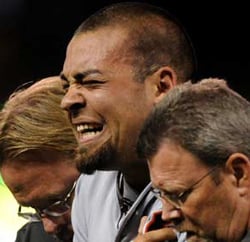 If you haven't heard about Tigers reliever Joel Zumaya's history of injuries, how much time do you have? If you haven't seen his latest injury, don't. Zumaya threw a 99 mph 3-2 pitch to Delmon Young on Monday night and his elbow almost literally exploded doing so. Young fouled the pitch off and moments later froze in horror as he and the rest of the world watched as Zumaya fell to the ground clutching his elbow and writhing in pain.
Click to continue reading The same old song and dance

Posted by Dennis Velasco Categories: MLB, News,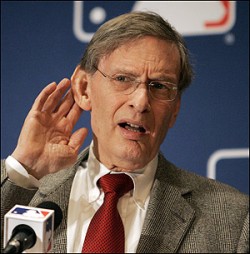 Bud Selig won't be using his powers as commissioner to overturn an atrocious wrong call by umpire Jim Joyce that ruined the Detroit Tigers' Armando Galarraga's perfect pitching performance last night against the Cleveland Indians. Granted the human element in baseball is a long-standing tradition and part of the reason that gives baseball its appeal, but this was an obvious call. Everyone saw that Joyce screwed up, Joyce admitted he screwed up, and with the advent of cable and the internet, the proof of the mistake has been seen by millions of people that knew Galarraga was robbed. Well, it looks like we'll have to consider this a 28-out perfect game.
Read More

| Yahoo! Sports
© Gear Live Media, LLC. 2007 – User-posted content, unless source is quoted, is licensed under a Creative Commons Public Domain License. Gear Live graphics, logos, designs, page headers, button icons, videos, articles, blogs, forums, scripts and other service names are the trademarks of Gear Live Inc.