Posted by Dennis Velasco Categories: Editorial, MLB,
In this edition of EndScore Report, DV and Chris take a look around majors and point out the surprises and expected outcomes thus far this MLB season. The AL East is normal with the Boston Red Sox and New York Yankees in a dog fight. The AL Central has the Cleveland Indians in an unfamiliar place. The Texas Rangers are shooting them down in the AL West. The Philadelphia Phillies are not having as easy a time in the NL East. The NL Central, well, what has gotten into the Pittsburgh PIrates? In the NL West, the defending World Series champion San Francisco Giants are holding up. LISTEN UP!
Don't forget to LIKE our Facebook page! Thanks for the jocular support!
Maybe it's because the city of Cleveland has seen so much misery in the sports landscape in recent years that has many surprised that the Indians are actually doing well in the American League Central. How they're competing with the likes of the Detroit Tigers and Chicago White Sox amazes some. In reality, the team doesn't have any individual superstars but instead has a strong core of above-average players and continues to grow talented prospects through the minor league system.
Click to continue reading Cleveland Indians farm system largely responsible for major league successes

Posted by Dennis Velasco Categories: Editorial, Kudos, MLB,
In this episode of EndScore Report, DV and Chris sweep across the MLB divisions for a quick recap of what's going down. It looks like the Tampa Bay Rays are gearing up to surprise the world again, despite losing some key players this past offseason. However, Evan Longoria is still there and healthy. It's no surprise that World Series favorites, the Philadelphia Phillies are doing well, but it is surprising that the Florida Marlins aren't letting them run away with the NL East division. The biggest surprise has to be the Cleveland Indians leading the AL Central by a significant amount of games. The Pittsburgh Pirates have also been relatively surprising. However, it's still early and the cream always seem to rise to the top. Give a LISTEN to hear our thoughts on the Majors!
Don't forget to LIKE our Facebook page, please!
In past baseball eras, certain statistics virtually guaranteed a player admittance to the Hall of Fame. 300 wins for a pitcher is a benchmark, but many have started to question whether the time of the 300-win pitcher is over. Similarly, but getting less attention is the 500-home-run plateau for hitters. Only 25 players in history have reached that mark, and every one of those eligible have a place in the Hall of Fame. Three of those 25 are currently active.
Click to continue reading Is Jim Thome bound for Cooperstown?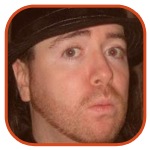 Posted by Adrien Griffin Categories: Athletes, Injuries, MLB,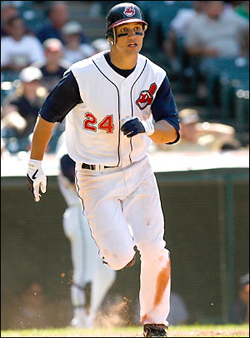 Who said the Cleveland Indians need Grady Sizemore? After learning that he'll miss the remainder of the 2010 season, Cleveland annihilated the White Sox 10-1 on Friday night. That's the good news. The bad news is that Sizemore is gone. As a fan favorite, three-time All-Star, two-time Gold Glove winner, and one-time Silver Slugger, losing Sizemore adds injury to insult, and you have to wonder how much more insult Indians fans are willing to take.
Click to continue reading Sizemore's bum knee is Cleveland's bum year

Posted by Dennis Velasco Categories: Athletes, Injuries, MLB, News,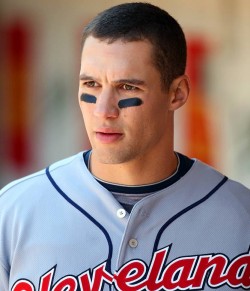 Man, things are just not good in Cleveland sports these days. First, there is a constant threat of arguably the best Cleveland athlete since Jim Brown leaving, which of course is LeBron James. Next Cleveland Cavaliers GM Danny Ferry resigns from his post. And now the best player on the Cleveland Indians, Grady Sizemore will miss the rest of the MLB due to microsurgery on his knee. Sizemore has not been healthy in recent seasons and wanted to avoid any potential possibility of missing significant time by having this surgery now, as his goal is to play at least ten more seasons. The surgery should help him achieve that, but then again, there are no guarantees. And, again, this is Cleveland sports we're talking about. Don't hold your breath.
Read More

| Yahoo! Sports

Posted by Dennis Velasco Categories: MLB, News,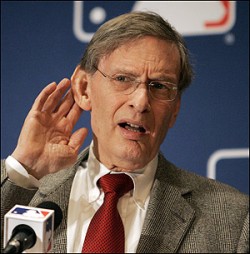 Bud Selig won't be using his powers as commissioner to overturn an atrocious wrong call by umpire Jim Joyce that ruined the Detroit Tigers' Armando Galarraga's perfect pitching performance last night against the Cleveland Indians. Granted the human element in baseball is a long-standing tradition and part of the reason that gives baseball its appeal, but this was an obvious call. Everyone saw that Joyce screwed up, Joyce admitted he screwed up, and with the advent of cable and the internet, the proof of the mistake has been seen by millions of people that knew Galarraga was robbed. Well, it looks like we'll have to consider this a 28-out perfect game.
Read More

| Yahoo! Sports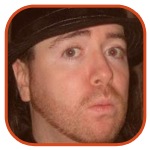 Posted by Adrien Griffin Categories: Athletes, MLB, Rumors,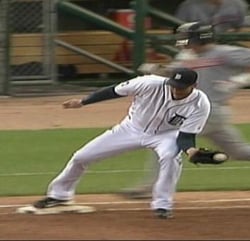 If you haven't heard about Armando Galarraga's not-quite-perfect game, where have you been? With two outs in the bottom of the ninth, after having retired 26-straight Cleveland Indian hitters, Galarraga's bid for perfection was denied on a blown call by first base umpire Jim Joyce. A ground ball from Jason Donald was fielded by Miguel Cabrera who threw to Galarraga covering first to beat the runner and the game was over; at least for everybody other than Joyce, who called Donald safe.
Click to continue reading Nobody's perfect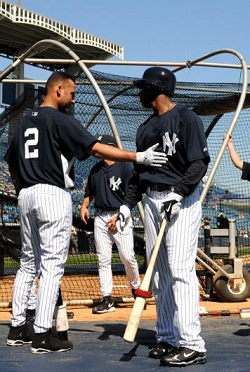 The New York Yankees are under .500 in Spring Training. Cleveland and San Francisco sit on top of the Cactus League, while the Dodgers, Angels and Mariners are all struggling for wins. Is there any cause for concern here? Of course not. Everybody knows that the standings don't matter in the Spring. You don't get an edge by winning the Grapefruit League or the Cactus League. There's no incentive to having the best record. Everybody is 0-0 again on Opening Day.
Click to continue reading Yankees sub-.500 spring not scaring anybody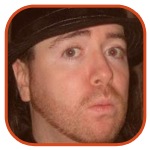 Posted by Adrien Griffin Categories: Athletes, Editorial, MLB, Rumors,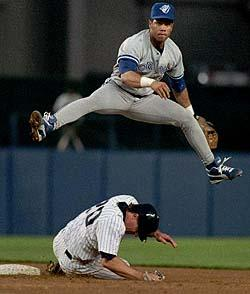 Roberto Alomar is generally seen as one of the best defensive second basemen of his era. After breaking into the big leagues in a big way with the San Diego Padres, he was traded to the Toronto Blue Jays with Joe Carter in a blockbuster deal that sent Fred McGriff and Tony Fernandez the other way. This turned out to be a launching point for Alomar's career. He was an All-Star in every season during the 90's, and in total 12 times. He won four silver slugger awards and 10 gold gloves, and is now eligible for entry into the Hall of Fame. It's a no-brainer that he'll make it, the question is whether or not he'll do so in his first year of eligibility.
Click to continue reading Will first time be a charm for Alomar?
© Gear Live Media, LLC. 2007 – User-posted content, unless source is quoted, is licensed under a Creative Commons Public Domain License. Gear Live graphics, logos, designs, page headers, button icons, videos, articles, blogs, forums, scripts and other service names are the trademarks of Gear Live Inc.