Posted by Dennis Velasco Categories: Athletes, MLB, Playoffs,
DV and Chris make their bold predictions for the American League, choosing the eventual winners of the A.L. East, A.L. Central, A.L. West, and the A.L. Wild Card. They also make their choices for the A.L. Most Valuable Player and A.L. Cy Young. Will the offensively charged Boston Red Sox with the acquisitions of Carl Crawford and Adrian Gonzalez overcome the New York Yankees? Will the wild card once again come from the second place team in the A.L. East? Can Joe Nathan and Justin Morneau get back to being healthy in order for the Minnesota Twins to defend their A.L. Central crown? Will the Texas Rangers make another run for the World Series by first winning the A.L. West? All this and more are talked about in the latest EndScore Report, which you can listen to here!
Don't forget to LIKE our FaceBook page!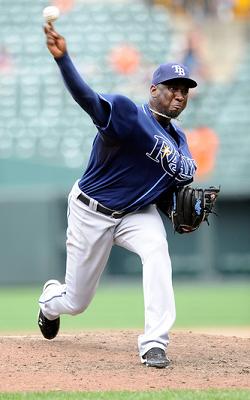 Well, it's not all bad for the Tampa Bay Rays, right? They lost Carl Crawford to their division rivals in Boston recently and will have to face him 18 times this season. Now Rafael Soriano, their startlingly effective closer in 2010, has jumped ships to another division rival – the New York Yankees. The good news at least is that the Rays won't have to face him coming out of the bullpen 18 times, right? Right?
Click to continue reading Rafael Soriano signs, will wear pinstripes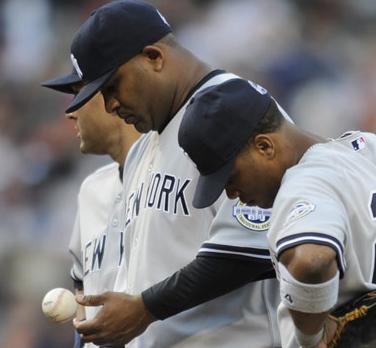 What does Cliff Lee signing with a National League team mean for the American League East? A lot, actually. The New York Yankees didn't land this year's greatest free agent, and that changes the whole landscape for the 2011 season. No longer are they the juggernaut that would win the East title year after year; now they spend twice as much money as anybody else to simply contend for wild cards, if they even get those.
Click to continue reading Cliff Lee signing helps shape AL East

Posted by Dennis Velasco Categories: Athletes, MLB, News,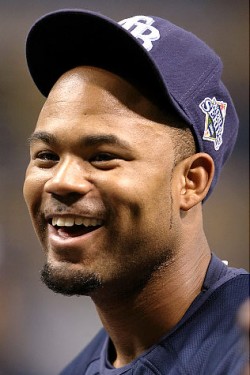 The Boston Red Sox have signed Carl Crawford, arguably the top position player free agent this offseason. The addition of Crawford, to go along with the recent trade for Adrian Gonzalez will be a major boost to the Red Sox's offense that has a legitimate top of the line-up hitter and a big-time middle of the order hitter and run producer. Crawford reportedly signed with the Red Sox for seven years and $142 million.
Read More

| ESPN Boston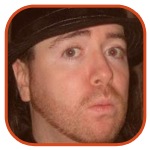 Posted by Adrien Griffin Categories: Athletes, MLB, Rumors,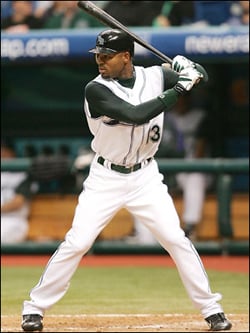 Carl Crawford will play at least one more game as a Ray. Thanks to an insurance home run in the top of the 9th in Game 3 of his team's series against Texas, Tampa Bay staved off elimination and will live to play on Sunday. It seems right now that any game could be Crawford's last in Tampa as he'll test free agency this offseason and look for a team that can not only help him win a World Series, but pay him what he feels he's worth to do so.
Click to continue reading Carl Crawford extends time in Tampa with long ball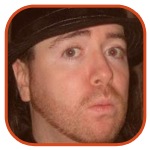 Posted by Adrien Griffin Categories: MLB,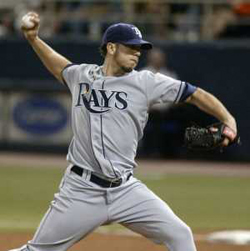 The Toronto Blue Jays and the Tampa Bay Rays both play in the American League East. The two also have names three words long with rhyming mascots, but beyond that, few similarities exist between the two franchises. Both have battled the best in the AL East, competing with the juggernauts from New York and Boston, but up until the 2008 season, there was little about the Rays and Jays for fans outside of Tampa Bay and Toronto take note of.
Click to continue reading The divergent paths of the Tampa Bay Rays and Toronto Blue Jays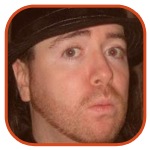 Posted by Adrien Griffin Categories: Athletes, MLB, Rumors,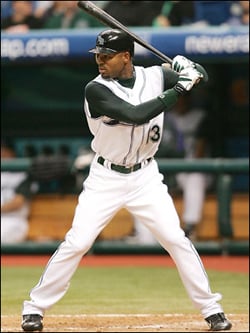 One of the biggest reasons for the Tampa Bay Rays' emergence as an American League powerhouse has been Carl Crawford. The 1999 second round pick has grown up and become a premier major league left fielder, but when his 2010 season comes to an end, so will his contract and likely his time in St. Petersburg. Crawford will be a free agent this winter and will entertain offers from most of the teams in the league.
Click to continue reading Carl Crawford possibly moving to the Bronx to join the New York Yankees?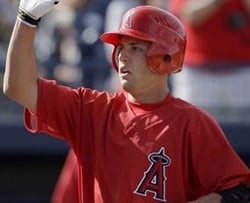 Peter Bourjos has arrived. The 23-year-old rookie is making a name for himself as fast as his legs can carry him, and that's pretty damn fast. Bourjos has been compared to Carl Crawford, at least by footrace standards. He was formally introduced to the Los Angeles Angels fans for the first time on Monday when he started in his first game at Angel Stadium. Now, he's already getting cheers from the crowd for his fantastic defensive skills and his jerseys are starting to sell. Not bad for a nine-game rookie.
Click to continue reading Peter Bourjos racing into the hearts of Angels fans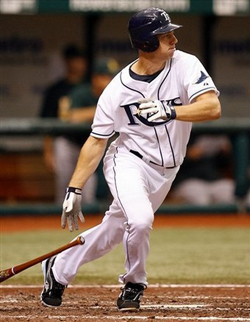 Ben Zobrist is every coach's almost-dream player. He plays a number of positions, can hit for power, and isn't afraid to take a walk. His average and speed leave something to be desired, but for the man nicknamed "Zorilla" by Tampa Bay coach Joe Madden, Zobrist's skill set is everything to be desired in a player who wears the name "Rays" across his chest. At 28 years old, Zobrist enters the 2010 season with the Rays with high hopes and even higher expectations.
Click to continue reading Tampa Bay's Zobrist is crucial to success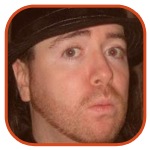 Posted by Adrien Griffin Categories: Athletes, Editorial, MLB,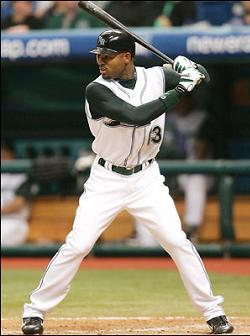 The Tampa Bay Rays were unable to reach an agreement for a contract extension with starting left fielder Carl Crawford last week, and the two sides have decided to hold off on further discussions until after the season. While this decision probably doesn't make Rays fans happy about the future of their star outfielder, Crawford is certainly within his rights to not want to create a distraction for himself or his team for the upcoming 2010 season.
Click to continue reading Crawford, Rays don't reach deal on contract extension
© Gear Live Media, LLC. 2007 – User-posted content, unless source is quoted, is licensed under a Creative Commons Public Domain License. Gear Live graphics, logos, designs, page headers, button icons, videos, articles, blogs, forums, scripts and other service names are the trademarks of Gear Live Inc.