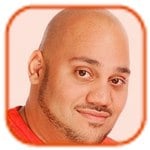 Posted by Andru Edwards Categories: Wearables, Features, Women, Men, Kids, Techies, Teens, Under $100, Under $25, Under $250, Under $50, Under $500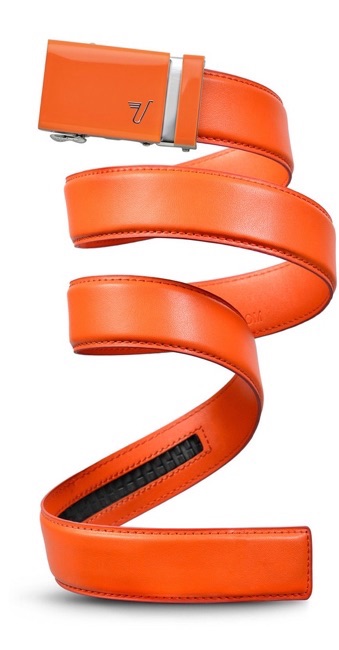 The Mission Belt is an evolution in belt design, style, and function, and after wearing one for a number of months, I can whole-heartedly recommend it in our 2015 Holiday Gift Guide. The belt is sleek and clean, and provides a perfect fit for everyone. With no holes to stretch or wear over time, your genuine leather belt always looks great. The tip of the belt inserts into the ratchet belt buckle, where a locking mechanism holds the belt in place from the back. To remove the belt, just press the small metal lever on the bottom of the buckle, and the belt slides out of the buckle. You're no longer restricted to 1 inch size adjustments, but can get a perfect custom-fit every time. Not only will you look good, you'll feel good too, because one dollar from every Mission Belt sold goes to help hungry families worldwide become self-sufficient.
You can pick up Mission Belts now.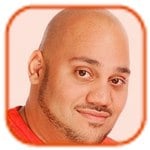 Posted by Andru Edwards Categories: Accessories, Cell Phones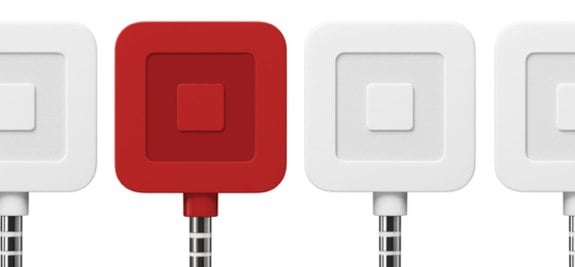 Square is joining in the fight against AIDS with a new, red version of the Square Reader. You can pick up the new device, affectionately referred to as Squa(red), right now for $10. 97.25% of the purchase price will go to the Red charity, and is enough to cover "more than 24 days of life-saving medicine for someone living with HIV." Even more interesting, when a card is swiped through the Squa(red) device, buyers will get a link on their email receipts that allows them to donate directly to the Red charity and the global fund to fight AIDS.
Read More

| SQAU(RED) Reader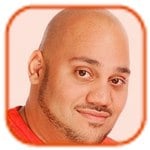 Posted by Andru Edwards Categories: Corporate News, Movies, Music, Portable Audio / Video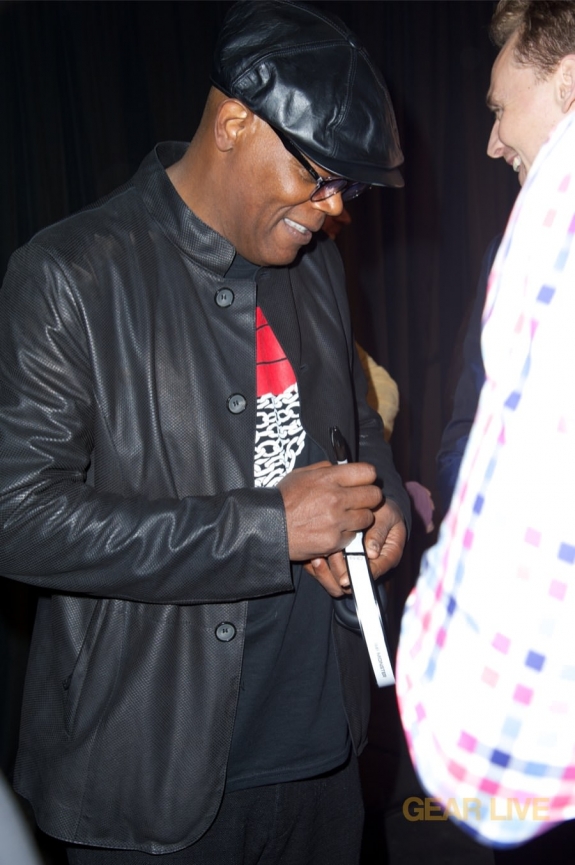 As we mentioned, the new Monster DNA White Tuxedo headphones were unveiled last night during the MTV Movie Awards. Monster had a bunch of movie stars sign the headphones, which will be donated to Jewelry for a Cause to be auctioned. Jewelry for a Cause is a charity dedicated to taking guns off the streets. Check out our gallery showing the different celebs signing the Monster DNA White Tuxedo headphones.
Read More

| Monster DNA White Tuxedo Headphones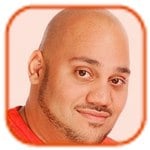 Posted by Andru Edwards Categories: Accessories, Apple, Cell Phones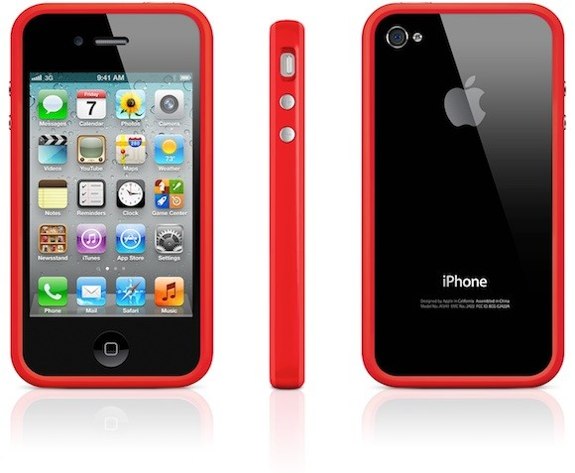 Apple is set to unveil its next-generation iPhone 5 in a little over three weeks, but that hasn't stopped the company from releasing a new accessory for the iPhone 4 and 4S. The new (PRODUCT) RED bumper fits and works with the iPhone 4S, as well as the iPhone 4 from two years ago. It's $29 and joins the black, white, blue, orange, green, and pink bumpers in the Apple lineup. Oddly, it doesn't ship for 6-8 weeks, when the next iPhone launches. Buyer beware--if you plan on picking up the next iPhone, just realize that this bumper won't fit that model.
Read More

| (PRODUCT) RED iPhone Bumper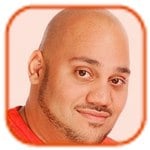 Posted by Andru Edwards Categories: Features, Internet, Family, Women, Men, Under $100, Under $250, Under $500
We've been listing a bunch of gadgets and toys in our 2010 Holiday Gift Guide, but we've heard it said many times that the holidays have become, like, "so commercial." Hey, we aren't ones to turn a shiny new gadget away, but we also understand that sometimes it's better to help those who are in serious need. That said, we wanted to point you to Oxfam America. The company allows you to gift a tangible charitable gift to a family in need, as their goal is to help put an end to poverty and injustice. We're talking about real animals here. You can donate a dozen baby chicks, a goat (or a full tribe of goats!), sheep, cows, honey bees, and more. Heck, you can even donate manure. We wanted to help get the word out, and to do so, we're gonna give away an alpaca.
Alpacas are doe-eyed with cashmere-soft fur and flourish at altitudes well over 10,000 feet. Because few other animals are as hardy, these camelids are vital to Andean communities. Your gift of an alpaca meadow ensures plenty of nutrient-rich grass to help herds weather tough winters. And that means a lot to families who rely on these critters.
Yeah, we also like them because they look absolutely ridiculous...and seriously, who gives away an alpaca? We do. The winner will receive a code that they can redeem on the Oxfam website, allowing them to donate an alpaca for free to a family in need. If you win, you can even gift that code to someone else, we just want it to be put to good use.
Here's how to enter:
That's it! Remember, you've gotta have a Twitter account (they're free), and you've gotta be following the Gear Live Twitter account so that we can send you a DM if you're the winner. This one is only open to residents of the US. We will be announcing a winner on December 10, so you've got the rest of this week to qualify.
Click to continue reading 2010 Holiday Gift Guide Giveaway: Alpaca from the Oxfam Collection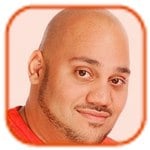 Posted by Andru Edwards Categories: Announcements, Internet, Videos
Please consider using the Facebook Share and Retweet buttons above to share this post with others
---
The Short Version:
If you donate to Haiti relief by SMS by texting "HAITI" to the number 90999, or by texting "YELE" to 501501, we will match your donation multiple times. Just leave a comment telling us how much you donated, and we will take care of the rest. We are currently matching donations 14 times.
---
Over the past couple of days, while trying to carry on with "business as usual," I've personally found it hard to focus on tech, gadgets, and all of the CES 2010 goodness that we have yet to bring you, as the world is focused on the disastrous aftermath of the earthquake in Haiti. We're sure you've seen the imagery, but if you haven't, or if you aren't quite sure, I encourage you to watch this AP report:


Gear Live & Friends Will Match Your Haiti SMS Donations!
We felt it was time to do our part to help, so with the support of a bunch of Gear Live friends, we are announcing that we will match SMS donations made by Gear Live readers and viewers. As many of you know, the Red Cross has made it super-simple to donate $10 to help out by simply texting the word HAITI to 90999. In fact, this has been so successful that it's already earned $11 million in just a few days. That is fantastic - but the damage to the country is far greater than that, and every little bit helps. So here's what we're gonna do:
Starting now, if you send an SMS donation to either the Red Cross (by texting the word HAITI to 90999) or to YELE (by texting the word YELE to 501501) Gear Live will match it, up to $500. In addition, we have a bunch of our friends joining in as well:
David Geller of Eyejot and WhatCounts will match up to $2500
Leslie Camacho, President of EllisLab (which makes the fantastic ExpressionEngine CMS) and Roger Rustad (wondering network guru) will personally match up to $600 $1200
Nate True of Tap Tap Revenge and iPhone hacking fame will match up to $500
Jeremy, Adam, and the team at Stage Two will match up to $500
Dave Taylor, the man behind AskDaveTaylor.com, will match up to $250
Don McAllister of Screencasts Online will match up to $250
Robert Scoble, the face behind Building43, will match up to $200
Local Gear Live fan Shauna Causey will match up to $100
Parnassus Ventures, the folks behind 140: The Twitter Conference, will match up to $100
Jason Neudecker, a Gear Live Twitter follower, will match up to $100
Hadley Stern and Apple Matters will match up to $100
Xavier Lanier and Notebooks.com will match up to $100
Amisha Gandhi-Lanier and Served Raw will match up to $100
Kevin Urie from Social Media Club Seattle will match up to $100
TechieDiva.com will match up to $50
Eric Siegfriend and DanceHop will match up to $50
In total, so far, that's
$4500
$5400
$5650
$6550
$6700 in pledged matching donations! For each donation you make, each entity above will match it, until their limit is reached. In other words, with our current
eight
eleven
twelve contributors, your $10 donation will actually be matched
six
nine
eleven
twelve
fifteen
seventeen times, resulting in a
$70
$100
$120
$130
$160
$180 payment. So, what do you need to do? This is the easy part. Just scroll down and leave us a comment letting us know that you made a donation, and whether it was a $5 or $10 contribution. If you do it multiple times, let us know that too. Even better, if you want to be on our list as a person or company that will match donations, let us know!
Now, what if you don't have any money to donate? We will make it easy. Just comment with a link to an article on from any of the following websites that you found interesting or helpful, and we will donate $10 on your behalf:
Gear Live, Notebooks.com, AskDaveTaylor.com, Gear Diary, Mobility Minded, Technologizer, WindowsPhoneThoughts, Served Raw, SlashGear, or GeekRoom.
I have to give a big thank you to my pal Xavier over at Notebooks.com. He came up with the idea and invited me to donate. I then asked a few friends, and never thought we'd get the support that we did, so we kicked off our own campaign. Together with Notebooks.com, we have
$10,500
$11,400
$11,650
$12,550
$12,700 in matching donations for your SMS contributions!


The time is now! Leave a comment after donating, tell your friends, forward this around, and share this on Facebook and Twitter using the buttons at the top of the article. Make us spend every penny of the matching funds that are available.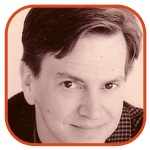 Posted by Tom Mason Categories: Editorials, Dark Horse Comics
Not too long ago, I was hired by a big time TV producer to ghostwrite a book for him. He had a screenplay that had been sent around and remained unsold and he wanted to try working backwards—convert the screenplay into a book, sell the book, get the book optioned and then sell the screenplay. Stranger things have happened, and he had enough contacts and name-value to give it a strong shot.
I read the screenplay and we met for lunch at one of those nearly trendy places where you'll likely see Bronson Pinchot eating an egg-white omelet and Tori Spelling ordering half of a flour tortilla. The intended audience for the book was to be Young Adult. We discussed tone and he was very clear—somewhere between Holes and Men In Black. I'd seen the whole Holes movie (and read the book), and I'd seen both of the Men In Black movies. (Today's MIB trivia:I had also been the editor of the original Men In Black comics back in the stone age of comics and still keep in touch with MIB creator Lowell Cunningham.)
After the meeting, I went to a used bookstore as quickly as possible—except that they don't exist anymore. So I went to Amazon and ordered a copy of the Men In Black novelization. I wanted to see how someone else had done the job with a similar property. I liked what I read and was impressed by how many little details the author had added while keeping the tone of the movie. He had also done an excellent job of capturing the personalities of J and K, which is no easy task. That author was Steve Perry, and I studied his approach the way others might Stephanie Meyer or a certain Rowling. Without realizing it, he was helping me follow in his footsteps.
Click to continue reading Steve Perry: Aliens, Predators and Men In Black
Read More

| Steve Bissette's Blog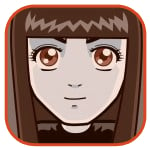 Posted by Sheila Franklin Categories: Lifestyle, Free Apps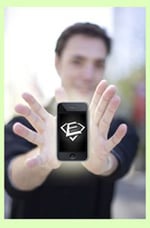 Would you spend a few minutes a day to help others with your iPhone if you could? The Extraordinaries app does just that. Still in a rough version, the free app (at least for now) allows users to help with tasks such as sorting photos or subtitling human rights videos. Co-founder and CEO Jacob Colker feels that the "human mind is far superior to any super computer. It's no match for five minutes of human intuition and knowledge."
Read More

| Courier Mail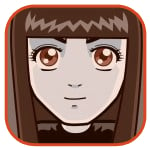 Posted by Sheila Franklin Categories: Internet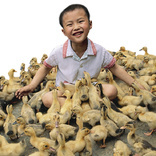 Before you head to your nearest 7-11 or Walgreen's for last minute holiday gifts, think about an inexpensive gift that will benefit more than your Uncle Bob. The site is appropriately named Changing the Present. For $14.00, you can support a land field mine survivor in the Middle East for a day. Send $20.00 and you can provide a family overseas with a small flock of baby chicks. It only takes $30.00 to feed a family in Bangladesh for an entire month. We love the idea that at this time of the year, we can give to others as well as ourselves.
Read More

| Changing The Present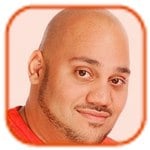 Posted by Andru Edwards Categories: Blogging, Business Tools, Features, Planning
Beth Kanter is a technology trainer for non-profit organizations. Online, she blogs at Beth's Blog. She experiments with all types of social media tools. Things like Facebook, FriendFeed, Flickr, Qik, etc.
Today Beth is going to talk about how she has raised money to support disadvantaged children in Cambodia.
Make it Personal - When you talk about your cause, you make it very personal. Beth has adopted two children from Cambodia. However, there are kids in Cambodia who don't have adoptive parents, and some are even considered the head of their household, due to not having parents.
Stories - Tell stories about the kids and the impact that the foundation she was working with was having on the children. Also share stories about what she learned doing the work, as it was unfolding.
Three Rs of Network Weaving- Relationship building, Rewards, and Reciprocity. Putting that into action, Beth told stories about the t-shirts that she was able to get as part of her fundraising efforts. She blogged about the issues, and she continued interweaving those relationships that she was building.
Fun, Humor, Easy, Passion
- Beth's birthday was during the campaign, and she used Facebook to ask her friends to donate $10 to the cause. She also made a series of videos with her kids to attempt to solicit her network. That got others to solicit their networks.
In the middle of the campaign, Beth just continued blogging and sharing about the campaign using the different networks and tools at her disposal. She tried to focus on people that had larger networks, counting on the compounding effect.
Beth than put out a challenge - can we get 250 people to donate $10 to send someone to college? I have sent the link out to my Twitter network, and I am putting it here now. If you have $10 (or $5, or even $1) to help someone less fortunate than you, please go here: Beth Kanter's call to action
© Gear Live Inc. – User-posted content, unless source is quoted, is licensed under a Creative Commons Public Domain License. Gear Live graphics, logos, designs, page headers, button icons, videos, articles, blogs, forums, scripts and other service names are the trademarks of Gear Live Inc.