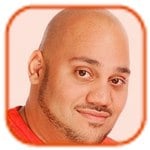 Posted by Andru Edwards Categories: Gossip, Pop, New Releases, Sales,
Lily Allen has called Lady Gaga a "martyr" for choosing "art" over commercial success.
The "Air Balloon" hitmaker has defended her fellow singer after she was criticized for her latest album ARTPOP being a relative flop, insisting she deserves credit for the risks she has taken.
"If she's not succeeding commercially because she's standing by what she does as art, then that's a f**king great thing. That's to be commended. That's what makes a martyr. There's nothing wrong with that," she told Rolling Stone.
Lily has had similar problems with her own music, and admitted she had to choose her singles carefully to make sure they were acceptable for radio play. "I would love 'Hard Out Here' to have been a single, but you can't have a song that has the word 'bitch' in it 72 times on the radio," she explained.
Click to continue reading Lily Allen Describes Lady Gaga as a "Martyr"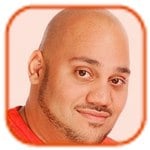 Posted by Andru Edwards Categories: Collaborations, Gossip, Hip-Hop & Rap, Pop, New Releases,
Akon claims his record label cut ties with Lady Gaga because her career is on the decline.
The "Senegalese" hitmaker, who initially signed Gaga to his Kon Live Distribution record label under Interscope in 2007, claims he "cashed out" on the Born This Way singer because he felt her career had hit a "peak."
In an interview with US DJ Sway on Sirius XM, he was asked if he was "still involved with the star," to which he responded, "Actually I cashed out. I got out while the gooding [sic] was hot. It's like a business, you build it to sell it. When I got it to the peak of where I felt it couldn't go nowhere, and there was nowhere left to go but down, I cashed out." He added, "In other words I sold my share and got out before it was too late."
During the earlier years Akon was involved in Gaga's first album The Fame and co-wrote her hit debut single "Just Dance."
Click to continue reading Akon: Gaga's Career Is on the Decline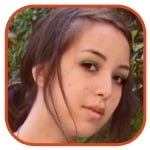 Posted by Robin Paulson Categories: Music Videos, Videos, Pop,
Lady Gaga's ARTPOP album may have already dropped earlier this month, but the singer-turned-fashion adventuress is far from finishing promotional work for it, as evidenced by a new short film she released yesterday.
Simply titled "An ARTPOP Film Starring LADY GAGA," the video was directed by famed fashion photographers Inez and Vinoodh.
"This album is a celebration. My pain exploding in electronic music, it's heavy but after I listen to it I feel happy again, I feel lighter," Gaga's voice narrates, followed by a slow-motion shot of her in a white veil and short, white dress walking towards the camera as she waves like a beauty queen as the lights flash on her imitating paparazzi cameras.
The rest of Gaga's looks (which you can see after the jump!) vary from one extreme to another as she's nude (her modesty covered by strategically-placed dirt and moss) resembling an earthy goddess one moment and then sporting a wig that obscures her face so much that all you can see is her exaggerated teeth grill (first seen when she walked the red carpet at this year's YouTube Awards).
Click to continue reading Lady Gaga Strips Down, Gets Dirty in New 'ARTPOP' Film
Read More

| Daily Mail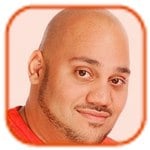 Posted by Andru Edwards Categories: Artist News, The Charts, Covers, Hip-Hop & Rap, Pop, New Releases,
Lady Gaga has topped the UK charts with her album ARTPOP.
The "Applause" singer scored yet another number one with her latest release, following her previous works The Fame and Born This Way which all took the top spot.
Gaga's success means she has pushed back Eminem's comeback effort Marshall Mather's LP 2 into second place after the album's second single "Monster" featuring Rihanna landed a number one earlier this month. According to the Official Charts Company, the 27-year-old singer also beat off stiff competition from Celine Dion, whose Loved Me Back To Life sits at number three while Little Mix second studio album Salute entered the charts at number four.
Meanwhile, Martin Garrix topped the singles chart with his debut "Animals." The 17 year old Dutch DJ beat out Lily Allen, whose cover of Keane's "Somewhere Only We Know" - featured in John Lewis' Christmas ad - came in at Number Two. The original version of the song also re-entered the chart at Number 29.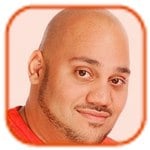 Posted by Andru Edwards Categories: Artist News, Concerts / Tours, Pop, New Releases,
Lady Gaga feels "empty" and "depressed" after finishing her album ARTPOP.
The "Applause" hitmaker has hit a low point since releasing her third studio album as she is no longer being creative. "I'm depressed after making this album. I feel empty and sad. I'm no longer the creator, I'm the performer. This is the reverse of Warhol, this is the reverse of the soup can, this is art imprinted onto pop culture," she said at a concert.
This comes only weeks after Gaga claimed she doesn't "feel alive" when she is not on stage as her stage persona gives her the chance to express her thoughts. "When I'm not on the stage, I don't feel alive. But when I hit the stage, it's like everything that I'm thinking and feeling, where I belong - that's where it is," she previously said.
But the 27-year-old eccentric star doesn't think she is different from anyone else, because most people have creative energy they want to release. "I don't think I am different from anybody else. I think everyone with their location and their job and what they do, their passion, feel the same way I do. It's sort of like we are endlessly obsessing about what we are creating and then the explosion is the moment where we get to share," she explained.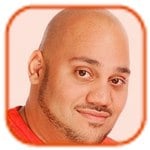 Posted by Andru Edwards Categories: Gossip, Rumors, Upcoming Releases, Dance, Pop,
Lady Gaga was pressured to drop a controversial song about Princess Diana from her new album.
The 27-year-old star had wanted "Princess Die" included on her third studio LP ARTPOP - which will released on Monday - but worried record company bosses at her label Streamline and parent firm Interscope urged her to axe the song fearing it may upset fans of the late Diana.
"Lady Gaga was passionate about Princess Diana and, though she admitted it wasn't her best work, she still wanted it on the album. But after the adverse reaction it got from fans in the UK when she sang it at her gigs last year, the record company bosses stepped in. They persuaded her to remove it from the album to keep the peace. There still is a lot of emotion over Princess Di. Her death remains a very sensitive subject," a source said.
Gaga performed the song, written in 2011, at a concert in Twickenham, London, last year and told a somewhat skeptical crowd that it was her way of paying homage to the beloved royal - the mother of Princes William and Harry who tragically died in a car crash in Paris in 1997.
Click to continue reading Lady Gaga Pressured to Drop Princess Diana Song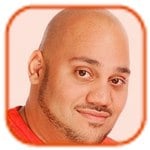 Posted by Andru Edwards Categories: Artist News, Upcoming Releases, Pop,
Lady Gaga has asked her fans to choose her next single.
It seems likely Sex Dreams - which Gaga debuted live at the iTunes festival in London on Sunday - could be released as the follow-up to "Applause" as it currently has over 22,000 votes after the singer took to Twitter to ask her fans to decide which track from her forthcoming ARTPOP album they prefer.
"OK MONSTERS! Now that you've seen some of ARTPOP Live, what would be YOUR pick for 2nd Single?RT for MANiCURE FAV for SEXDREAMS...Or are you an...RT for AURA FAV for SWINE (sic)" she wrote.
"Sex Dreams" popularity follows the singer's admission the songs risque lyrics were inspired by her own erotic dreams. Writing on Twitter, Gaga - who is dating actor Taylor Kinney - said, "#SexDreams is me talking to two different lovers. One im with in reality, the other in fantasy. (separated by me singing vs. speaking). #SexDreams chorus is that moment when you wake up sweaty from that dream and laugh because you know you got away with something naughty! (sic)"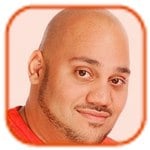 Posted by Andru Edwards Categories: Artist News, Leaks, Pop,
Lady Gaga won't let computer hackers defeat her.
The superstar's comeback single "Applause" was leaked online before its scheduled release date and Gaga stands by the threat she made on Twitter when she heard the news. "Wanna grab some shovels and f**k up some hackers?" she wrote on Twitter.
Asked whether she still wants to attack the computer geeks who leaked the track, Gaga replied, "Yes, I did mean that Tweet. I just think, especially for the music industry right now, it's important that we all stick together, that we support one another and each other's records. Hackers leaking songs before they're released is detrimental to our marketing plan, so I thought it would be a funny way to tell everyone that we're OK over here in the Haus of Gaga. We got our team together very quickly to be ready for the release."
Click to continue reading Lady Gaga Lashes Out at Hackers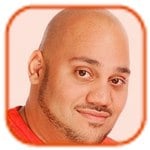 Posted by Andru Edwards Categories: Artist News, Music Videos, Release Dates, Upcoming Releases, Videos, Electronic, Pop, iTunes,
Lady Gaga is launching a free app to coincide with her ARTPOP album's release. The 27-year-old singer revealed details about the new interactive app during a Twitter chat with fans, explaining it can be downloaded via iTunes and Google Play from November 11, the same day as her third studio album goes on sale.
"The ARTPOP app is Free, available in App Stores on your device. You can purchase the music through the ARTPOP app once it's downloaded," she wrote on Twitter. "Or you can purchase the album at the music store+download the free app separately at the app store. -GAGA (sic)," she added.
Click to continue reading Lady Gaga's ARTPOP App Will Be Free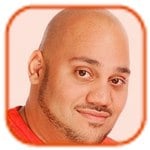 Posted by Andru Edwards Categories: Concerts / Tours, Gossip, Upcoming Releases, Pop,
Lady Gaga still has "a lot of work left" to do on her ARTPOP album.
The "Judas" singer is preparing to release her third full length album - rumored to be a double - after her Born This Way Ball world tour wraps up in March. Producer and collaborator Zedd, who has been working on tracks with Gaga, told MTV news, "We've been working on it for over a year now. There's still a lot of work left, so we're definitely gonna work on this project for the next month. I did about 10 ideas, and they were all between almost finished songs up to the piano. And then when we were on tour together in Asia for almost two months, we had a lot of time to go back and forth and pick the ones we really like and work on them. But they're still all really rough - it could be five, it could be 10."
The US leg of the Born This Way Ball kicked off earlier this month and came to the Staples Center in Los Angeles on Sunday, where Gaga delivered a typically flamboyant show, with some 12 costume changes and elaborate stage sets including a meat grinder, her castle and the singer emerging by birthing herself from a inflatable belly flanked by fishnet-clad legs. She also talked about her past as a go-go dancer and how her friends used to strip in order to pay their college fees. "I'm really just one of the highest paid strippers in the world, naturally," she told the crowd.
© Gear Live Media, LLC. 2007 – User-posted content, unless source is quoted, is licensed under a Creative Commons Public Domain License. Gear Live graphics, logos, designs, page headers, button icons, videos, articles, blogs, forums, scripts and other service names are the trademarks of Gear Live Inc.