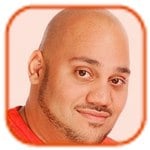 Posted by Andru Edwards Categories: Artist News, Industry News, Upcoming Releases, Hip-Hop & Rap,
50 Cent will release his next album on an indie label.
The "Candy Shop" hitmaker has severed ties with Eminem's Interscope imprint, Shady Records, after 12 years and will now be working with Caroline, a music distributor owned by Universal, starting with his album Animal Ambition, which is due out on June 3.
"I recorded so many album quality songs that I'm going to put the Animal project out as my viral marketing plan and then [Street King] will come out after. [Animal Ambition] is about prosperity ... ambition and prosperity," the star said in a statement.
The 38-year-old rapper has sold millions of albums for Interscope, including 15-million copies of his debut record, but the star's relationship with the label has been difficult since 2009's Before I Self Destruct, which failed to conquer the charts.
Click to continue reading 50 Cent Signs with Indie Label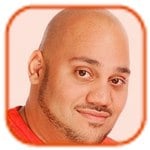 Posted by Andru Edwards Categories: Artist News, Gossip, Leaks, Release Dates, Rumors, Upcoming Releases,
50 Cent's latest track has leaked online.
The rapper's track "(Don't Turn On Me) Warning You," featuring vocals by Skylar Grey, has appeared online, which he claims could ruin the release of his next album, Street King Immortal.
"Damn I may have lost this ALBUM. SH!t leaking off my old drive. This is crazy. #smsaudio. Look it's ever were a joint I did called DON'T TURN ON ME. it out now titled I'm warning you. That was a joint I did over a year ago in Detroit with EM. I hope nothing else got out #smsaudio (sic)" he wrote on Twitter.
He also confirmed the song was produced by Alex Da Kid and claims the leaked version isn't properly finished: "Yea Alex da kid did the track it's not even mixed (sic)."
50 appeared to have made a return in January when his track "My Life" featuring Eminem and Maroon 5's Adam Levine made it to number two in the UK charts. He then released two further tracks "Major Distribution" in February and "We Up" in March, but the album is yet to materialize.
Click to continue reading 50 Cent Track Leaks Online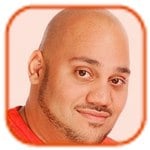 Posted by Andru Edwards Categories: Artist News, Release Dates, Upcoming Releases, Hip-Hop & Rap,
50 Cent is giving his new album away for free.
The "In Da Club" rapper plans to celebrate his 37th birthday on Friday by offering fans the chance to download his latest musical project 5 (Murder by Numbers) for free.
Fifty - real name Curtis Jackson - shared the news via a series of Tweets, Writing, "I'm listening to album 5 this joint banging. I'm giving it away as a birthday present to my self cool right? You can't buy album 5 it's FREE street king immortal will be for sale. My official Interscope album is called STREET KING IMMORTAL due out in nov (sic)"
The album is his first since 2009's popular Before I Self Destruct and has taken a long time to complete, due to disputes with his label Interscope Records. The hip-hop star's next official Interscope album, Street King Immortal, has finally been scheduled for release in November after being delayed since 2011, which 50 has previously blamed his record company for, accusing them of "moving in slow motion," on the project.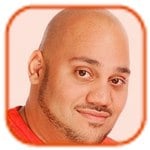 Posted by Andru Edwards Categories: Release Dates, Upcoming Releases, Hip-Hop & Rap,
50 Cent has finally set a release date for his fifth album.
The "Candy Shop" star will release the long delayed Five (Murder By Numbers) on July 3.
The rapper said part of the reason for the long delay - almost three years since his last album Before I Self Destruct - is because he has taken time to perfect each track: "I said I was gonna put a record out that was completely up to album standard, and I'm gonna do that. I worked on this album for a long time. It's been three years."
50 - real name Curtis Jackson - added his turbulent relationship with Interscope records has been part of delays to the record, which was originally to be titled Black Magic. 50 threatened to leak the entire album in full in January, and shortly afterward one song "Girls Go Wild," appeared on the internet, but 50 has since made up with his record company.
Click to continue reading 50 Cent Sets Release Date For Fifth Album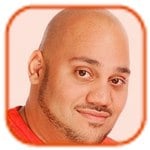 Posted by Andru Edwards Categories: Concerts / Tours, Performances, Hip-Hop & Rap,
Tupac Shakur helped close the Coachella festival last Sunday - 16 years after his death.
The rapper - who was shot dead in a gang killing in 1996 - appeared on stage as a hologram to perform with Snoop Dogg and Dr. Dre at the annual festival in California.
He gave a spooky rendition of "Hail Mary" before duetting with Snoop on "Ain't Nothin' Like A Gangsta Party," before leaving the festivalgoers with the line, "Coachella, I wanna say thank you for all the love over the years."
The Tupac hologram drew mixed reactions from fans, with one saying it was "wrong on so many levels."
Another person, however, wrote on Twitter, "This is dope," while someone else added, "I told y'all Tupac wasn't dead! (sic)"
Click to continue reading Tupac Skakur Closes Coachella Festival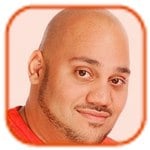 Posted by Andru Edwards Categories: Artist News, Upcoming Releases, Hip-Hop & Rap,
50 Cent's new album will see him return to hip-hop's roots. The "In Da Club" rapper is currently finishing recording of his fifth album, and while he doesn't think it will be as popular as his debut Get Rich or Die Tryin, or its follow-up The Massacre, he says fans will respect the classic musical direction he is heading in.
"My next album is gonna shake things up a bit. It has the elements that were in hip-hop that I fell in love with in the beginning (sic). I hate to speak on my music 'cause it speaks for itself. I can't sell 12 mill like I did on GRODT Or 10 mill like the massacre, but prepare for impact #SK (sic) If you call yourself a true fan of music you understand. The first album is your introduction to the world," he wrote on Twitter.
He then listed classic hip-hop debuts by New York rappers: Nas' Illmatic, Jay-Z's Reasonable Doubt, and Notorious B.IG's Ready to Die, to compare the record to.
Click to continue reading 50 Cent Returning to Hip Hop Roots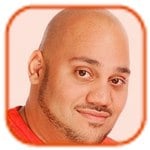 Posted by Andru Edwards Categories: Artist News, Upcoming Releases, Dance, Hip-Hop & Rap,
50 Cent, who previously claimed that hip hop is "dwindling away," has already started to record a dance album inspired by club music he's heard while touring Europe.
"I went to a nightclub after party. It was different music after a while. The music they were playing before they were playing the music I created was more up-tempo, more dance," he explained. "I wanted to make a song like that, so I went into the studio. Because I'm traveling with my live band, I took the band with me and we sequenced it and recorded the actual record while we was out there."
The "Baby By Me" rapper said he hopes the new record - working title Black Magic - will show his full diversity as an artist to people.
"I won't allow myself to be placed in a box where I can only do one style, or do one kind of music," he added. "They should expect the unexpected on this one. If they can understand how I enjoy different genres of music and different styles, for the people who have various tastes in music, they'll really like it."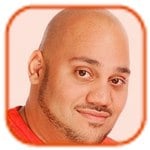 Posted by Andru Edwards Categories: Upcoming Releases, Hip-Hop & Rap,
50 Cent thinks his new album could "impact as hard" as his debut LP.
The "Candy Shop" rapper - real name Curtis Jackson - says he is glad he has taken his time working on Before I Self Destruct because he now believes it is as good as his first record, Get Rich or Die Tryin'.
"I had more time to work on this record. I usually put an album out every two years, so this is almost an additional year," he said. "This record could potentially be the one to top Get Rich or Die Tryin. I think it could impact as hard, but not necessarily sell as much."
50 - who grew up in a tough New York neighourhood - also spoke about gangsta rap, insisting it is still relevant to modern society. "People are still living under these circumstances. They identify with it because they have similar struggles or have experienced something similar. They enjoy gangsta rap with a different intensity," he added to BBC Newsbeat.
The singer insists he isn't prepared to alter his style to make it less intense. "If we just follow trends then we're all doing the same thing," he said. "If Black Eyed Peas' 'Boom Boom Pow' is hot, do we all go and make a 'Boom Boom Pow'?"
Read More

| BBC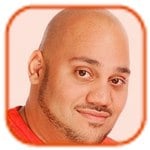 Posted by Andru Edwards Categories: Artist News, Collaborations, Upcoming Releases, Hip-Hop & Rap,
50 Cent's interest in hip-hop is "dwindling away". Fiddy - real name Curtis Jackson - says people's quest for money is starting to undermine the genre and he can barely recognize the reasons why he got involved anymore. He said: "I think people are so conscious of the numbers they're not being creative anymore." Despite his disillusionment with the genre, the rapper - who has other ventures away from music, including fashion and movies - is looking forward to releasing his Before I Self Destruct album later this year, which boasts a number of collaborations.
He added to Billboard magazine: "When Wisin and Yandel sent the actual concept, I listened to it and the melodies completely fit me. It could be a song that I could do apart from them. So we're meeting on a ground that is completely comfortable for both of us. My duet with Justin Timberlake, for example - there is more compromise for me there. The content is similar to what you can see from 50 Cent, but the actual rap, style and cadence is different. But when I go into the song with Wisin and Yandel I didn't even have to make those cadence changes.
"When these guys finish mixing I'll finish making the decisions. People look at my projects as if it's only 50, but it's really 50 Cent up to Dr Dre and Eminem standards."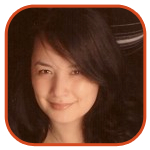 Posted by Veronica Santiago Categories: Collaborations, The Charts, Hip-Hop & Rap,
Kelly Clarkson may have just had the biggest leap on Billboard's Hot 100, but Eminem is breaking records of his own.
"Crack the Bottle," Marshall Mather's collaboration with 50 Cent and Dr. Dre, just scored the most digital downloads during a song's debut week. The single was purchased 418,000 times, approximately 180,000 times more than Clarkson's "My Life Would Suck Without You."
Only Flo Rida's "Low" (467,000) and Lady GaGa's "Just Dance" (419,000) have done better than "Bottle."
"Lose Yourself" was Eminem's only other song to reach the top of the Hot 100. That song spent 12 weeks at #1 after its 2002 release.
Read More

| Billboard
© Gear Live Media, LLC. 2007 – User-posted content, unless source is quoted, is licensed under a Creative Commons Public Domain License. Gear Live graphics, logos, designs, page headers, button icons, videos, articles, blogs, forums, scripts and other service names are the trademarks of Gear Live Inc.