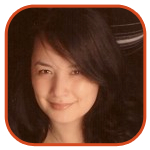 Posted by Veronica Santiago Categories: Music Videos, Upcoming Releases, Rock,
Note to Jennifer Anistion: If you really plan on reuniting with John Mayer, don't ever tell him he can't get stoned.
In "Who Says," the first track from his upcoming album, the 32-year-old sings about his right to partake in a little drug and booty call action. "Who says I can't get stoned?/ Call up a girl that I used to know/ Fake love for an hour or so/ Who says I can't get stoned?" Well - it was just your birthday, John, so I guess you should be able to do what you want.
Battle Studies, Mayer's fourth solo album, will come out on November 17.
Click to continue reading John Mayer Album Cover and Video Revealed
Read More

| Just Jared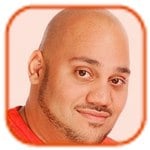 Posted by Andru Edwards Categories: Artist News, Upcoming Releases, Rock,
Fleetwood Mac are planning to release a new album. The legendary band - who kick off their Unleashed tour in Glasgow, Scotland, on Thursday - want to go back into the studio next year to start work on their first LP of original material since 2003's Say You Will.
Singer Stevie Nicks says fans have a lot more to look forward to from the band, but say they can only start recording when they complete their dates. "When we're on the road, we barely have time to go and have a meal, let alone write new material. But in January we'll have a meeting and decide what to do," she said.
The legendary singer also claims the band - who were notorious hellraisers during their 70s peak - have finally grown-up and are having a great time on the road. "Fleetwood Mac still presents some amazing opportunities. Around thirty years ago, we were all so self-absorbed that we couldn't see out of our own corner. Things are a lot more fun now," Nicks added.
Read More

| Fleetwood Mac singer Stevie Nicks has revealed the band are planning on releasing their first new album in six years.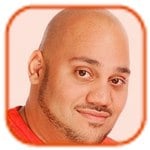 Posted by Andru Edwards Categories: Artist News, Gossip, Rock,
Singer/actor Jared Leto has reportedly fired his management team. The decision comes just one month before his band, 30 Seconds to Mars, was expected to release its new album This Is War.
The 37-year-old star is known for taking his music career very seriously and refusing to discuss films while promoting records.
"Jared is too controlling. This latest move just feels like self-sabotage," a source told The Sun. "It's very strange timing as his management team was very good. His tour manager has now left too. No one can quite believe what's happening."
A record company spokesperson could not provide details on the supposed firings. "I have heard rumors of the guys parting company but nothing has been confirmed," a rep stated.
Read More

| The Sun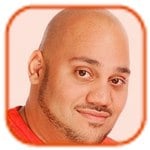 Posted by Andru Edwards Categories: Collaborations, Hip-Hop & Rap, Rock,
Jay-Z has urged Liam Gallagher to call him about a collaboration after learning hip-hop star Snoop Dogg wants to work with Liam's brother Noel.
Noel recently quit Oasis following a series of rows with his brother. He also clashed with Jay-Z last year after criticizing the decision to have the rapper headline the Glastonbury music festival.
"I hear Snoop Dogg might be teaming up with Noel. If that's the case then I would love to work with Liam," Jay-Z said. "Their music is tight and I think we could blend our styles well. When I teamed up with Linkin Park nobody expected that to work but we made a massive success of it. The same could happen with Liam. When you have two artists like us in a room just throwing about ideas you come up with something brilliant fairly easily. I don't know what he is up to now but he can give me a call."
Click to continue reading Jay-Z May Collaborate with Oasis' Liam Gallagher
Read More

| The Sun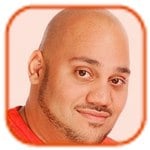 Posted by Andru Edwards Categories: Gossip, Rock,
Ozzy Osbourne was once diagnosed as HIV positive - but later told the test results were wrong.
The Black Sabbath rocker was devastated to be told he had contracted the deadly virus, before further medical investigations revealed the results were due to the damage years of drug and alcohol abuse had caused to his immune system.
"I went to the doctor and had an AIDS test and he told me it was positive. That was one of the worst days of my life," Ozzy explained in an interview with Glamour magazine. "When I used to get f***ing loaded I would get myself into all kinds of situations. It turns out that because I was drinking and using drugs so much, my immune system had dropped so that it was a borderline result. When I went back to be tested again it was negative."
Click to continue reading Ozzy Osbourne Misdiagnosed as HIV Positive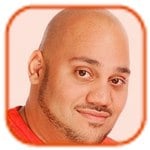 Posted by Andru Edwards Categories: Artist News, Awards, Dance, Pop, Rock,
Red Hot Chili Peppers have been nominated for the Rock and Roll Hall of Fame.
Artists can be inducted 25 years after their debut release and this is the first time the "Californication" hitmakers, along with rapper LL Cool J, have been up for the honor.
"It's a real honor to be nominated in our first year of eligibility. Obviously the Hall of Fame has excellent musical taste," drummer Chad Smith said.
Click to continue reading The 2010 Rock and Roll Hall of Fame Nominees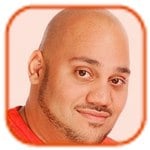 Posted by Andru Edwards Categories: Artist News, Concerts / Tours, Rock,
U2's world tour costs $750,000 a day to stage - even when the band has the day off. Bono, The Edge, Larry Mullen Jr. and Adam Clayton's current 360 Degree tour - which features a huge stage called "The Claw" - is so expensive to run it is yet to make a profit, even after 33 concerts.
The "Get on Your Boots" rockers have played across Europe and North America since kicking off the run of concerts in Barcelona, Spain, on June 30.
Click to continue reading U2's Unprofitable Tour
Read More

| The Sun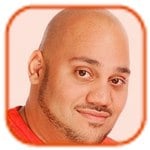 Posted by Andru Edwards Categories: Gossip, Rock,
Fred Durst has split from his wife after just three months of marriage. The Limp Bizkit frontman announced he was ending his brief union with Esther Nazarov on his Twitter page.
"For those of you inquiring I will confirm that Esther and I have decided to go our separate ways and we both thank you for your support," he wrote. "Thank you all so much for your concern and extremely kind words. Sincerely. We remain very positive and wish only the best for each other."
The couple wed in a surprise ceremony in Las Vegas in July.
Fred, 39, also announced the marriage on Twitter, writing: "Cheers to the universe from me and my lovely wife Esther Durst! We are now one and complete. Life is so much better knowing I have a wonderful wife and family. I love being married and I am the luckiest man alive to be so in love." He also told fans about his engagement on the social networking site.
Further details of the split have not been announced, although it has been reported the pair were experiencing relationship difficulties for some time. In August, they spent a month on holiday together while Fred was working on new material, and began rowing.
Fred wrote on Twitter at the time: "Cheers to life. When things fall apart it's good to have a friend to lean on. We cannot go back and start a new beginning, but we can start today and make a new ending."
(FYI - You can also follow Albumista on Twitter.)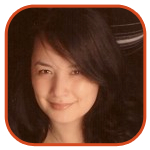 Posted by Veronica Santiago Categories: Artist News, Concerts / Tours, Rock,
UPDATE: The musician's concert promoters deny Manson has the virus.
"Tainted Love" singer Marilyn Manson has just been revealed that he's been tainted…with the H1N1 virus.
The 40-year-old, who lists former wife Dita Von Teese and Evan Rachel Wood among his exes, recently announced the news via his Facebook page. "So I have officially been diagnosed, by a real doctor, with THE SWINE FLU," he wrote. "I know everyone will suggest that f****** a pig is how this disease was obtained. However, the doctor said, my past choices in women have, in 'no way' contributed to me acquiring this mysterious sickness. Unfortunately, I am going to survive."
Although Manson was in the middle of a Canadian tour when the diagnosis was made, he has no intention of canceling his scheduled gigs. In fact, he was recently filmed shooting snot onto attendees at a show in Ottawa.
Marilyn is the not the first celebrity to publicly reveal a swine flu diagnosis. Back in July, it was announced that Harry Potter star Rupert Grint had missed several days of filming after contracting the virus.
Read More

| Rolling Stone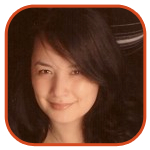 Posted by Veronica Santiago Categories: Concerts / Tours, Gossip, Rock,
Every time I hear someone attempt "I Don't Want to Miss a Thing" on American Idol, I think to myself: "I wonder what happened to Steven Tyler?" Apparently I'm not the only one asking that question these days.
Over the past year and a half, the Aerosmith lead singer has suffered a number of physical setbacks including sore feet (seriously) and a broken shoulder. (The latter problem forced a cancellation of the band's summer tour.)
But if you'd like to know how Tyler is doing now, you shouldn't ask Joe Perry. The guitarist hasn't exchanged words with Steven for some time now.
Click to continue reading Aerosmith's Joe Perry Disappointed with Steven Tyler's Setbacks
Read More

| Yahoo! News
© Gear Live Media, LLC. 2007 – User-posted content, unless source is quoted, is licensed under a Creative Commons Public Domain License. Gear Live graphics, logos, designs, page headers, button icons, videos, articles, blogs, forums, scripts and other service names are the trademarks of Gear Live Inc.