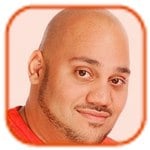 Posted by Andru Edwards Categories: Trends, Videos, Kitchen Gadgets, Slow Cooking, Sous-Vide,
If you consider yourself a foodie, you've likely heard of sous-vide cooking. These immersion circulators cook food at low temperatures for a long time in a bath of water set to a specific temperature, ensuring tender, even cooking from all sides of the food. The problem is that sous-vide cooking devices are expensive. This is where Nomiku comes in.
Nomiku aims to bring sous-vide cooking to the masses. It's a cyclindrical aluminum device with internal heat sink that you can clip to any pot that will then warm the water to any temperature, up to 100 degrees Celsius. It's also got a digital display at the top that gives you vital cooking information, along with a knob for controling the temperature (similar to what you'd find on the Nest thermostat.)
If you want to get one, you'll have to hit up the Nomiku Kickstarter page. It's already a success, surpassing it's initial goal of $200,000. Current pledges sit at $331,823, with another 6 days to go. If you're interested in picking one up, pledge $299 and you'll get the green Nomiku along with digital access to the Nomiku sous vide primer. The finished product is expected to ship in December 2012.
Read More

| Nomiku Kickstarter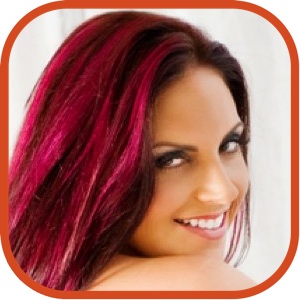 Posted by Taylor Peterson Categories: Breakfast, Comfort Food, Recipes, Eggs, Organic, Vegetarian, America, Boiling, Slow Cooking,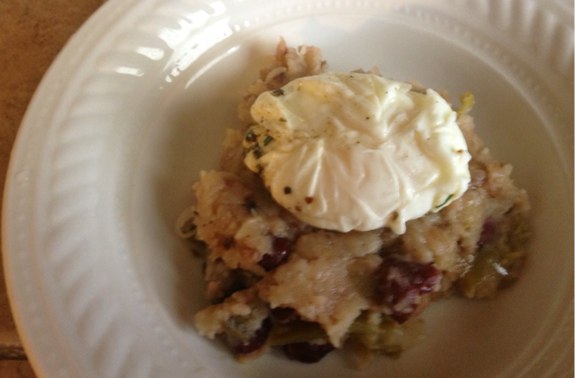 We recently completed the Whole30 challenge and are now settled in to eating a paleo diet. I am not the one that does the cooking in the house but yesterday Andru told me about sous-vide cooking and we actually backed the Nomiku from Kickstarter after watching their video. Shortly after I saw a tweet with a video showing how to sous-vide an egg without buying an $800 machine, and I wanted to know more. I don't regret our Nomiku purchase at all--it wasn't $800--but since it won't arrive until December, I wanted to find something else in the meantime.
Click to continue reading Poached eggs sous-vide recipe

Posted by Jenni Burns Categories: Dinner, Recipes, Beef, Meat, Vegetables, America, Roasting, Slow Cooking,
There is something wonderful about the smell of a roast cooking for hours on a cool autumn day. The spices and juices from the meat fill the house with a lovely inspiring smell. This wafting scent will lure even your pickiest child to the dinner table, to taste of the labors of your hard working oven. I was excited to see that this recipe from All Recipes called to use a Dutch oven because I had not used one before. I used mine for the first time a few days ago, and I was extremely impressed with how well it worked. A worthy investment if you don't have one.
Click to continue reading Pot Roast with Vegetables Recipe

Posted by Jenni Burns Categories: Side Dishes, Snacks, Recipes, Fruit, Organic, Vegan, Vegetarian, America, Slow Cooking,
I love this time of the year, when the weather starts to turn a little colder, and forces us indoors. I love the changing of seasons - it makes me feel creative, as there are so many different fresh food options with each season. In Washington, August through October is the season of bountiful apples, pears, plums, peaches, nectarines, and many other tree ripening fruits. I think that many people buy applesauce because, it's less expensive at the stores, but even more than that, they don't realize how easy it can be to make yourself. If you have apple farmers in your area, take a family trip and buy a box or two of apples, I think you will be surprised how much you will spend. The farmers in this area charge around $.40 a pound for seconds (perfectly edible apples that don't look perfect so they can't sell them in the stores, which are perfect for saucing). I love making applesauce because it makes the house smell delicious all day long. When I first started making applesauce a few years ago I had tried different recipes that all called for sugar. Every time I made the sauce I added less sugar until I realized, it doesn't need any! This is such a simple recipe and such great apple flavor. I try to make it a fun event for the kids as well, they get to help me sauce the cooked apples and of course they get to taste the fruits of our labor!
CROCKPOT APPLESAUCE
Ingredients:
As many apples as you can fit in your Crockpot, quartered (the best sauce is made of 2-3 different kinds of apples, varying in sweetness)
1/4 cup water
Dash of cinnamon to taste
Directions:
Wash and quarter apples, place in Crockpot.
Add water and cinnamon. Cover and let cook on low for 8-10 hours or high for 5-6 hours.
Towards the end I lift the lid and mash up a bit with a potato masher, that way I can see if it's ready or not. It's ready when the apples are very soft and mash easily with the masher, if there are still big chunks you need to cook the apples longer.
When the apples are ready, ladle the cooked apples into a food mill and sauce the apples, leaving behind the apple peels and seeds. If you don't have a food mill you can peel and core the apples and mash with a potato masher for a little chunkier sauce, but very pretty. Be creative with this, if you like more seasoning you can add some allspice or nutmeg, some people like to add sugar and lemon juice, I prefer less sugar.
I always freeze my applesauce, it's so easy. I just ladle the applesauce into quart freezer Ziplock bags and label, that's it! You can thaw in the refrigerator or in warm water if you need it to thaw more quickly, then place the sauce in a jar (or freeze it right in the jar, leaving a 1/2 inch of room at the top for expansion.
© Gear Live Media, LLC. 2007 – User-posted content, unless source is quoted, is licensed under a Creative Commons Public Domain License. Gear Live graphics, logos, designs, page headers, button icons, videos, articles, blogs, forums, scripts and other service names are the trademarks of Gear Live Inc.