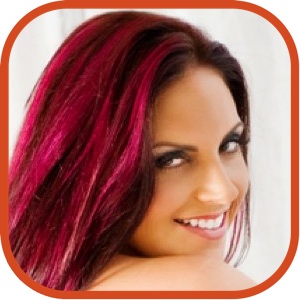 Posted by Taylor Peterson Categories: How To, Kitchen Gadgets, Recipes, Dairy, Organic, Paleo,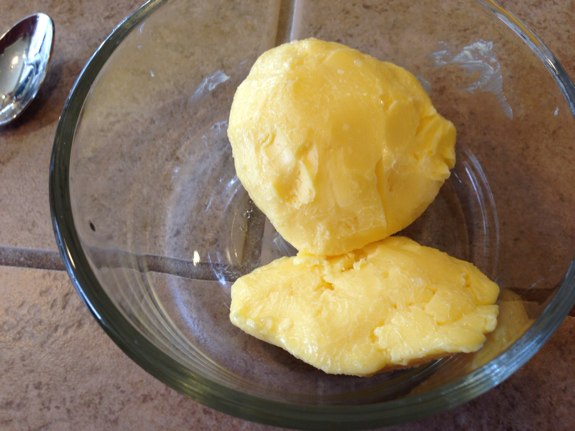 This weekend we purchased a KitchenAid Professional 5 mixer. I have wanted one of these mixers for years, but they're expensive and I didn't want to spend the money. As it turns out, we purchased this used on Craigslist for $130 (which excites me enough to add it to this post.) It was originally listed for $200 (and retails for over $400,) and I'm very proud to have negotiated (with some assistance) to the final price.
After we got the mixer and brought it home, we felt like we needed to immediately start using it due to the excitement. However, we needed to do some shopping and didn't have a lot of time right then. I remembered that we had some heavy cream in the refrigerator that Andru purchased for our coffee. We normally follow a Paleo diet and this cream, from grass fed cows, is an acceptable part of the program. That said, this month I'm following the Whole30 program, and that doesn't allow any dairy except butter from grass fed cows. I knew butter that butter is made by churning cream, but I thought for sure there was more to it than that.
Click to continue reading How to make homemade butter (recipe!)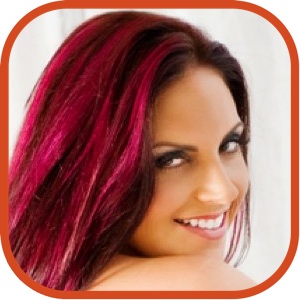 Posted by Taylor Peterson Categories: Recipes, Eggs, Organic, Paleo, Vegetarian, America, Boiling, Sous-Vide,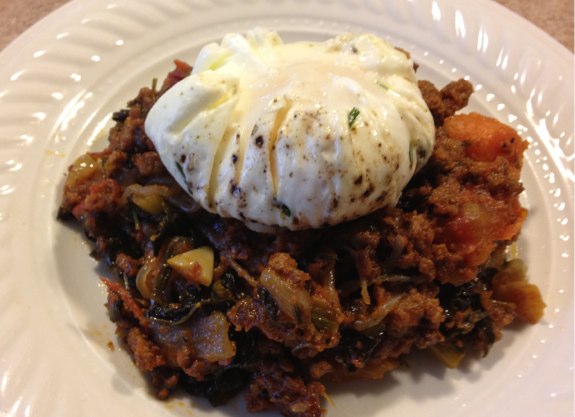 A few days ago I shared a sous-vide poached egg recipe. Since then I've been playing around with it and modifying it to make it even better. Today I wrapped the eggs a little tighter, forcing all the air from the top, thinking that was the key to keeping them from floating and cooking a little more. I also tried to capture a picture of the low level boil in my pot. In the picture from today you can see the difference in the egg white at the top where it was pulled into the pouch format. It left the top just a little more translucent than it was yesterday. I remember a Top Chef episode in which Padma would not even try a contestant's dish because she felt the egg was still a little raw. Today I felt like there was a chance Padma might reject my breakfast, so I popped it on the microwave for about 15 seconds. Tomorrow (yes doing this for a third day - I love these!) I will try to make less of a pouch with the egg. I think the ramekin might be too deep and something more shallow would help.
Click to continue reading Modifying my poached egg sous vide recipe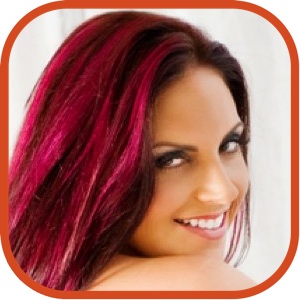 Posted by Taylor Peterson Categories: Breakfast, Comfort Food, Recipes, Eggs, Organic, Vegetarian, America, Boiling, Slow Cooking,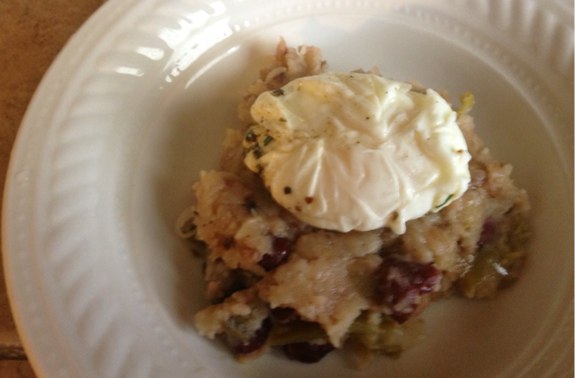 We recently completed the Whole30 challenge and are now settled in to eating a paleo diet. I am not the one that does the cooking in the house but yesterday Andru told me about sous-vide cooking and we actually backed the Nomiku from Kickstarter after watching their video. Shortly after I saw a tweet with a video showing how to sous-vide an egg without buying an $800 machine, and I wanted to know more. I don't regret our Nomiku purchase at all--it wasn't $800--but since it won't arrive until December, I wanted to find something else in the meantime.
Click to continue reading Poached eggs sous-vide recipe

Posted by Jenni Burns Categories: Farming, Health, Trends, Organic, America,
Many people would love to buy organic produce, organic meat, and live a more wholesome life. But what stops most of us? Money, time and space. The mindset I've struggled with is, "I can't buy organic because it's too expensive," or "I don't have the space to have a garden because we have such a small yard." My husband, Chris, found this website called Path to Freedom, that really challenges those limiting mindsets. The website is put together by a family who lives in urban Pasadena, California. This family has turned their small 1/5 acre lot into a rich garden with around 400 varieties of edible plants, supplying nourishment for them as well as a sustaining organic produce company. I found this site interesting and extremely inspiring. Take a look at their site and see if it doesn't inspire you to turn your rose bushes into string beans!
Read More

| Path To Freedom


Posted by Jenni Burns Categories: Side Dishes, Snacks, Recipes, Fruit, Organic, Vegan, Vegetarian, America, Slow Cooking,
I love this time of the year, when the weather starts to turn a little colder, and forces us indoors. I love the changing of seasons - it makes me feel creative, as there are so many different fresh food options with each season. In Washington, August through October is the season of bountiful apples, pears, plums, peaches, nectarines, and many other tree ripening fruits. I think that many people buy applesauce because, it's less expensive at the stores, but even more than that, they don't realize how easy it can be to make yourself. If you have apple farmers in your area, take a family trip and buy a box or two of apples, I think you will be surprised how much you will spend. The farmers in this area charge around $.40 a pound for seconds (perfectly edible apples that don't look perfect so they can't sell them in the stores, which are perfect for saucing). I love making applesauce because it makes the house smell delicious all day long. When I first started making applesauce a few years ago I had tried different recipes that all called for sugar. Every time I made the sauce I added less sugar until I realized, it doesn't need any! This is such a simple recipe and such great apple flavor. I try to make it a fun event for the kids as well, they get to help me sauce the cooked apples and of course they get to taste the fruits of our labor!
CROCKPOT APPLESAUCE
Ingredients:
As many apples as you can fit in your Crockpot, quartered (the best sauce is made of 2-3 different kinds of apples, varying in sweetness)
1/4 cup water
Dash of cinnamon to taste
Directions:
Wash and quarter apples, place in Crockpot.
Add water and cinnamon. Cover and let cook on low for 8-10 hours or high for 5-6 hours.
Towards the end I lift the lid and mash up a bit with a potato masher, that way I can see if it's ready or not. It's ready when the apples are very soft and mash easily with the masher, if there are still big chunks you need to cook the apples longer.
When the apples are ready, ladle the cooked apples into a food mill and sauce the apples, leaving behind the apple peels and seeds. If you don't have a food mill you can peel and core the apples and mash with a potato masher for a little chunkier sauce, but very pretty. Be creative with this, if you like more seasoning you can add some allspice or nutmeg, some people like to add sugar and lemon juice, I prefer less sugar.
I always freeze my applesauce, it's so easy. I just ladle the applesauce into quart freezer Ziplock bags and label, that's it! You can thaw in the refrigerator or in warm water if you need it to thaw more quickly, then place the sauce in a jar (or freeze it right in the jar, leaving a 1/2 inch of room at the top for expansion.
Posted by Janie Franz Categories: Lists, Shopping, Trends, Food Trivia, Organic,
Here's a quick guide to all of those food labels you find in your supermarket:
Certified Organic: Produce grown without pesticides or chemical fertilizers.
Fair Trade: Foods grown and harvested by companies that offer a living wage and acceptable working and living conditions.
Free-range: Chickens allowed to graze in a large open lot and not housed in cages. Some beef and bison are free-range and may be given some grain during the last few weeks to fatten them up. This doesn't harm the animal nor expose it to antibiotics.
Grass-fed or Pasture-fed: Animals that have grazed on pasture land and fed only grass and may be raised without antibiotics and growth hormones.
Locally Grown: Food raised locally, usually within a few miles from where you buy it. This does not mean that the food is organically grown or grown using any sustainable agricultural methods.
No Antibiotics: No Growth Hormones: Meat from animals raised without antibiotics and growth hormones.
Shade Grown: Chocolate or coffee grown in the understory of the rainforest, usually at higher elevations.
Sustainably Caught Seafood: Usually caught with a hook and line, with limited by-catch, and includes dolphin-safe tuna.
© Gear Live Media, LLC. 2007 – User-posted content, unless source is quoted, is licensed under a Creative Commons Public Domain License. Gear Live graphics, logos, designs, page headers, button icons, videos, articles, blogs, forums, scripts and other service names are the trademarks of Gear Live Inc.