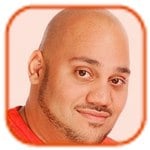 Posted by Andru Edwards Categories: Science, Kitchen Gadgets,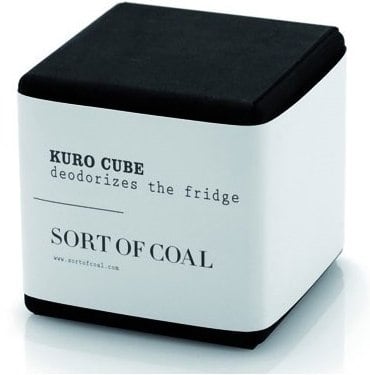 If you want a 21st century method of deodorizing your refrigerator, get ready to throw out that old box of baking soda and pick up the Kuro Cube. the Kuro Cube is a compressed block of white charcoal that specializes in absorbing the smells that you don't wanna smell, saving your nose from the horrid sensory attack you might get hit with whenever you open the fridge. It costs $25, and lasts a good five years, as long as you set it in the sun every now and then so it can get dried out. You can place these in other areas, too, if you want to purify the air in other rooms.
Read More

| Kuro Cube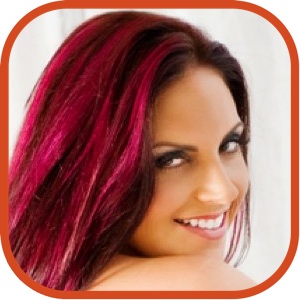 Posted by Taylor Peterson Categories: How To, Kitchen Gadgets, Recipes, Dairy, Organic, Paleo,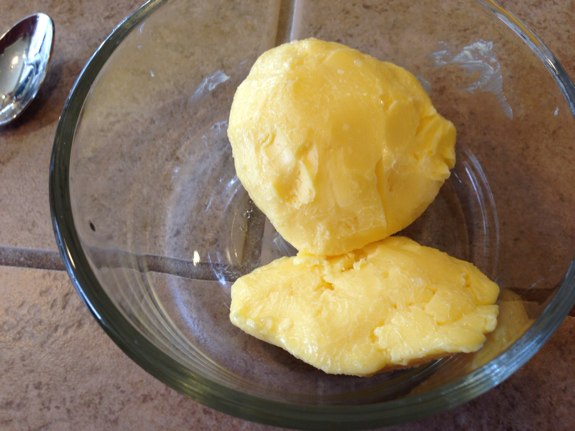 This weekend we purchased a KitchenAid Professional 5 mixer. I have wanted one of these mixers for years, but they're expensive and I didn't want to spend the money. As it turns out, we purchased this used on Craigslist for $130 (which excites me enough to add it to this post.) It was originally listed for $200 (and retails for over $400,) and I'm very proud to have negotiated (with some assistance) to the final price.
After we got the mixer and brought it home, we felt like we needed to immediately start using it due to the excitement. However, we needed to do some shopping and didn't have a lot of time right then. I remembered that we had some heavy cream in the refrigerator that Andru purchased for our coffee. We normally follow a Paleo diet and this cream, from grass fed cows, is an acceptable part of the program. That said, this month I'm following the Whole30 program, and that doesn't allow any dairy except butter from grass fed cows. I knew butter that butter is made by churning cream, but I thought for sure there was more to it than that.
Click to continue reading How to make homemade butter (recipe!)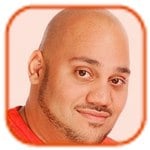 Posted by Andru Edwards Categories: Trends, Videos, Kitchen Gadgets, Slow Cooking, Sous-Vide,
If you consider yourself a foodie, you've likely heard of sous-vide cooking. These immersion circulators cook food at low temperatures for a long time in a bath of water set to a specific temperature, ensuring tender, even cooking from all sides of the food. The problem is that sous-vide cooking devices are expensive. This is where Nomiku comes in.
Nomiku aims to bring sous-vide cooking to the masses. It's a cyclindrical aluminum device with internal heat sink that you can clip to any pot that will then warm the water to any temperature, up to 100 degrees Celsius. It's also got a digital display at the top that gives you vital cooking information, along with a knob for controling the temperature (similar to what you'd find on the Nest thermostat.)
If you want to get one, you'll have to hit up the Nomiku Kickstarter page. It's already a success, surpassing it's initial goal of $200,000. Current pledges sit at $331,823, with another 6 days to go. If you're interested in picking one up, pledge $299 and you'll get the green Nomiku along with digital access to the Nomiku sous vide primer. The finished product is expected to ship in December 2012.
Read More

| Nomiku Kickstarter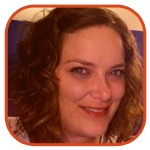 Posted by Jenny Lewis Categories: Dinner, Holiday Cooking, Kitchen Gadgets, Recipes, Grains, Boiling, Parties,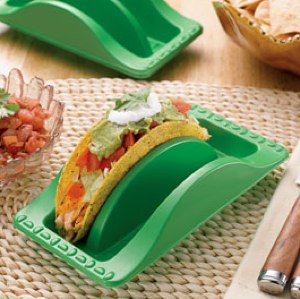 Hopefully you didn't fill up too much on dips and drinks, because I believe I have a beauty of an entree idea and a gadget that is perfectly matched.
"Make your own…" bars are super fun, and incorporating them into a party is always a hit - everyone gets exactly what they want. And a Cinco de Mayo taco bar couldn't be more awesome! Get yourself a meat or two, lettuce, sour cream, cheese, radishes, and some leftover guacamole and pico de gallo, set them all out in bowls with a stack of warmed tortillas for soft tacos and a stack of taco shells. And I recently made the life-changing discovery of these taco plates that keep your tacos upright and your ingredients safely inside the shells.
So what's to serve with the tacos?
Click to continue reading Cinco de Mayo Dinner: Mexican rice recipe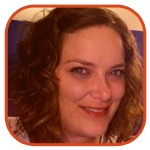 Posted by Jenny Lewis Categories: Features, Trends, Utensils, Kitchen Gadgets,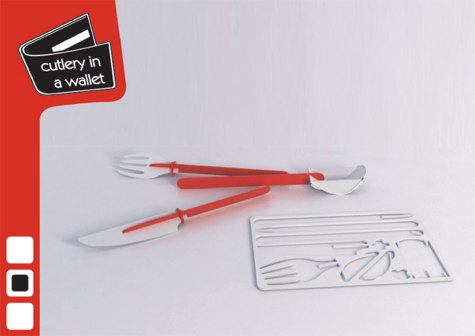 You may not think much of your silverware or your plates, but someone does. The results of designboom's Dining in 2015 design competition were announced a few months back, and there were a number of fantastic entries. Out of a total of 4843 entries from 98 countries, the five person jury narrowed it down to 3 first prize entries and an honorable mention from a shortlist of 160 amazing entries. My favorite entry from the shortlist, pictured above, is the "cutlery in a wallet," designed by Alberto Ghirardello of Italy. It was "designed to facilitate outdoor eating," and I can't think of an easier and more compact way to do exactly that.
Read More

|
Format
Posted by Janie Franz Categories: Utensils, How To, Kitchen Gadgets,
Fresh herbs can add zest to salads and soups or eye appeal as a garnish on an entree, but mincing them fine enough by hand can be a labor of love and can take a long time. Using a hand herb mill might save you some time and effort. These gadgets, a little over 8 inches long, have rotary steel blades that can make short work of mincing herbs and produce them as finely as any master chef.
All you do is select your favorite herbs; for example, a sprig of parsley or cilantro or a bunch of basil. Wash the herbs and pat dry on a paper towel. Put them in the hopper of the mill and crank away.
Many herb mills are made of stainless steel and are dishwasher safe. Often the handles can be adjusted for the person who is right-handed or left-handed. The mill can also be used to chop nuts.
Posted by Janie Franz Categories: Utensils, Kitchen Gadgets, Condiments, Salad,
The Salad Chef is ideal for the extreme home gourmet cook. You create your salad dressing mixture in the glass carafe, which has pre-marked lines for oils and vinegars. Then, you insert the mini battery-powered emulsifing blender (what Emeril often calls a "Boat Motor") into the carafe and blend away. The Salad Chef comes with an instruction booklet and fill-line charts so you don't even have to measure
The Gourmet Oil Mister is a sleek stainless steel container that can be filled with oil or even a thin salad dressing. You pump the can to build up the pressure and then spray onto your salad. You can also use it to spray pans or directly onto meats, fish, or veggies. Many of the commercial oil sprays have additives (usually alcohol) to atomize the oil. Pump sprays are an alternative, but even then you can't always get your favorite brand of olive oil or other vegetable oil in them. This way, you can use your favorite oils and not add something non-food related to your meal.
Posted by Janie Franz Categories: Kitchen Gadgets, Condiments, Salad,
The Salad Blaster is a way to transport your salad and your dressing without mingling the two until the precise moment. The lid of the Salad Blaster stores the dressing and the spacious container holds the greens. When you get to your picnic, pour the dressing into the salad. Put on the lid and shake. Individual plastic storage container to fit round veggies like bell peppers and onions are handy to have. They are great for storing half used vegetables. There's a little hook on the edge of the container so you can hang the container on the front of a shelf in the fridge. That way your partially used veggie won't get lost in the fridge.
© Gear Live Media, LLC. 2007 – User-posted content, unless source is quoted, is licensed under a Creative Commons Public Domain License. Gear Live graphics, logos, designs, page headers, button icons, videos, articles, blogs, forums, scripts and other service names are the trademarks of Gear Live Inc.