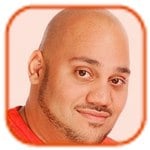 Posted by Andru Edwards Categories: Blogging, Corporate News, Funding, Startups,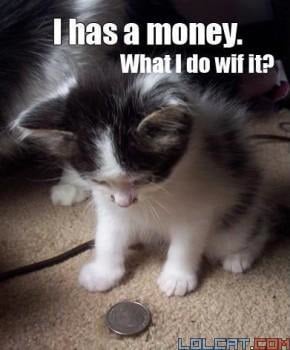 Venture capital firms have thrown $30 million behind one of life's simplest pleasures: looking at funny pictures of cats and writing hilarious captions to go with them.
The Cheezburger Network, the company that owns the humor and feel-good site I Can Has Cheezburger?, just got a whopper influx of cash, which it says will be used to update existing sites and tools, expand its staff, and perhaps acquire new Web sites.
The investments are led by Foundry Group, Avalon Ventures, Madrona Venture Group, and SoftBank Capital. Brad Feld of Foundry, Greg Gottesman of Madrona, and Rich Levandov of Avalon will join the Cheezburger board.
The funding means "that we are going to be able to provide you with even more content and an even better user experience," Jen Nausin, marketing director for the Cheezburger Network, said in a blog post. "As it relates to specific features, this might sound crazy, but honestly, we're not sure what's coming yet. We're a company that's about testing ideas and understanding what our users want from us so keep your feedback coming!"
Click to continue reading LOLCats Cheezburger Network picks up $30 million in funding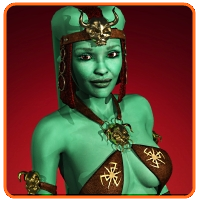 Posted by Patrick Lambert Categories: Corporate News, Social Networks,
Update: Due to user backlash, Facebook has suspended this feature for now. One reason is that, while it is opt-in to give this information to an app, you have to make that decision before you get to actually see what the app does, during the install process.
This weekend, Facebook updated its developer blog with some new abilities for developers of Facebook apps. The biggest change is the ability from those apps to now access user contact information like home addresses and phone numbers. This data used to be kept confidential from apps, but now they will be able to access it if a user grants that permission. There are some obvious uses for that, such as a shopping app which fetches your address for shipping purposes. Apps will have to explicitly ask for user permission, which will appear as a new entry on the Request for Permission screen, and they will be expected to follow Facebook's rules of conduct. The safest course of action, of course, is to not add your contact information to Facebook in the first place.
Read More

| Facebook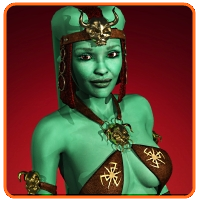 Posted by Patrick Lambert Categories: Corporate News, Startups,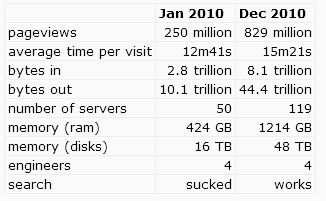 Reddit, the social news site, reported that it's been experiencing tremendous growth in 2010. This last December, the site served 829 million pageviews, serving 44.1 trillion bytes from it's 119 servers, up around 230% since the beginning of the year. There's no doubt that Digg, which used to hold up the fort with 200 million pageviews back this summer, is partly responsible, since its failed revamp led to drops in its viewership and job cuts at the company. Reddit also announced that they will be doing votes for best of 2010, such as submission of the year and comment of the year.
Read More

| Reddit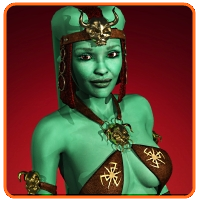 Posted by Patrick Lambert Categories: Corporate News, Social Media, Video Services,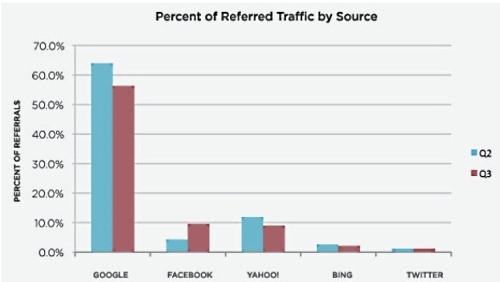 When it comes to online video, no one serves more data than Google, mostly through YouTube. However, the second place spot has recently been taken by Facebook. This spot used to be owned by Yahoo!, but now the social networking site has reached the second rank as a source of traffic for people watching videos online, according to a recent report from Tubemogul and Brightcove. It's still far behind Google, at 9.6% versus over 50% for the search giant. When it comes to amount of minutes watched however, surprisingly Twitter users seem to surpass Facebook, according to the report. The firms list other results like which types of media brands are most successful in the full PDF file linked below.
Read More

| Tubemogul (PDF)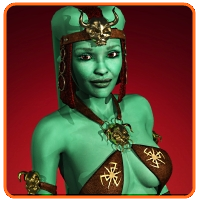 Posted by Patrick Lambert Categories: Corporate News, News,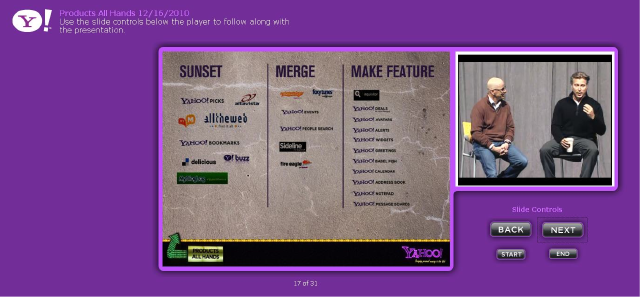 What started off as a leaked screenshot on Twitter, which launched a large amount of speculation, turns out to be a number of products being merged or killed by Yahoo! Following their recent round of layoffs, it appears that the company announced at an internal meeting that they will be refocusing their efforts, and this includes cutting down on their number of products and services. According to the screenshot, products to be shut down include MyBlogLog, Yahoo! Picks, AltaVista, Yahoo! Bookmarks, Yahoo! Buzz and Delicious. Others will be merged into other offerings.
While there is no official announcement yet, a Yahoo! spokeperson said: "Part of our organizational streamlining involves cutting our investment in underperforming or off-strategy products to put better focus on our core strengths and fund new innovation in the next year and beyond. We continuously evaluate and prioritize our portfolio of products and services, and do plan to shut down some products in the coming months such as Yahoo! Buzz, our Traffic APIs, and others. We will communicate specific plans when appropriate." The reactions have been quite vivid on Twitter and Facebook, especially as it pertains to Delicious, a social bookmarking service.
Read More

| Yahoo! News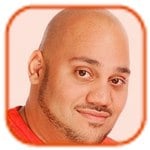 Posted by Andru Edwards Categories: Corporate News, Legal, News,
PayPal is the latest WikiLeaks opponent to be hit with a denial of service attack by anti-piracy group Operation Payback, joining the growing ranks of WikiLeaks opponents that have been targeted.
Operation Payback has also indicated that Amazon is its next target.
"The attacks slowed the Web site itself down for a short while, but did not significantly impact payments," said a PayPal spokesperson.
Last week, PayPal permanently restricted the account used by WikiLeaks "due to a violation of the PayPal Acceptable Use Policy." In a blog post on Wednesday, PayPal general counsel John Muller said that the company's "difficult decision was based on a belief that the WikiLeaks Web site was encouraging sources to release classified material, which is likely a violation of the law by the source."
Muller said PayPal will release the remaining funds to the foundation that was raising money for WikiLeaks, though the organization's account will remain restricted.
Click to continue reading WikiLeaks supporter 'Operation Payback' targets PayPal, Amazon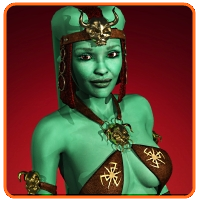 Posted by Patrick Lambert Categories: Business Tools, Corporate News, Social Networks,

Facebook today announced a revamp of their messaging system. The new system, which will be released slowly over the coming months, will integrate known ways to contact people into the new Facebook Messages. While they were keen to specify that this isn't email, email is definitively one part of it. The goal of the system is to simplify and streamline messaging between people. Everyone will have the option of having a @facebook.com email address, and anyone will be able to send them messages through email, to that address. Those emails will then show up in their Facebook messages. As users reply, it will be sent back by email. But then, if that person sends them a SMS or IM, it will show up in the same conversation, and same history thread. The system will, behind the scenes, route messages between email, SMS, IM and Facebook messages.
The messaging system will include two folders, the Friends and the Others folder. By default, your friends messages will show up right away, while everything else will show in the Others folder. Users will be able to bring up a message from the Others folder up to Friends if they want to. In the questions part of the announcement, they did say that while this system will include attachments for images and even files like documents and spreadsheets, it will not include voice or video, but it's a possibility for the future. Also, if someone not on Facebook sends you an email, it will show up in the Others folder by default, but can also be brought up to the default one. Finally, forwarding will be available, apparently a feature users requested often.
Read More

| Facebook Live Announcement

© Gear Live Media, LLC. 2007 – User-posted content, unless source is quoted, is licensed under a Creative Commons Public Domain License. Gear Live graphics, logos, designs, page headers, button icons, videos, articles, blogs, forums, scripts and other service names are the trademarks of Gear Live Inc.