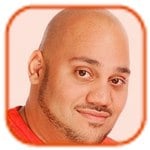 Posted by Andru Edwards Categories: News, Planning, Startups,
Andrew Mason, founder and CEO of Groupon, has issued an apology to customers in Japan by way of a YouTube video today. The apology is in relation to a New Years deal that ended up being a catastrophe. Food delivery business Bird Cafe has been featured on Groupon in the past, but the restaurant was overwhelmed by the volume of orders that came with the New Years osechi meal. Many meals were delivered late, while others were on time, but in "terrible condition." Groupon reimbursed all customers for the purchased and apologized in an email, but it's great to see Mason step up and personally apologize on video. Leaders of other companies might take notice--this is how you step up and own a mistake your company made.
Groupon is in the process of educating its merchants on "capacity planning" to avoid similar problems in the future.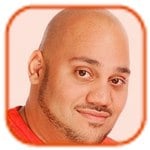 Posted by Andru Edwards Categories: Blogging, Business Tools, Features, Planning,
Beth Kanter is a technology trainer for non-profit organizations. Online, she blogs at Beth's Blog. She experiments with all types of social media tools. Things like Facebook, FriendFeed, Flickr, Qik, etc.
Today Beth is going to talk about how she has raised money to support disadvantaged children in Cambodia.
Make it Personal - When you talk about your cause, you make it very personal. Beth has adopted two children from Cambodia. However, there are kids in Cambodia who don't have adoptive parents, and some are even considered the head of their household, due to not having parents.
Stories - Tell stories about the kids and the impact that the foundation she was working with was having on the children. Also share stories about what she learned doing the work, as it was unfolding.
Three Rs of Network Weaving- Relationship building, Rewards, and Reciprocity. Putting that into action, Beth told stories about the t-shirts that she was able to get as part of her fundraising efforts. She blogged about the issues, and she continued interweaving those relationships that she was building.
Fun, Humor, Easy, Passion
- Beth's birthday was during the campaign, and she used Facebook to ask her friends to donate $10 to the cause. She also made a series of videos with her kids to attempt to solicit her network. That got others to solicit their networks.
In the middle of the campaign, Beth just continued blogging and sharing about the campaign using the different networks and tools at her disposal. She tried to focus on people that had larger networks, counting on the compounding effect.
Beth than put out a challenge - can we get 250 people to donate $10 to send someone to college? I have sent the link out to my Twitter network, and I am putting it here now. If you have $10 (or $5, or even $1) to help someone less fortunate than you, please go here: Beth Kanter's call to action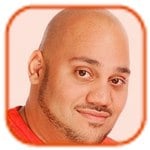 Posted by Andru Edwards Categories: Blogging, Features, Planning,
We are ready to chat with Mark Bao, the 16-year old entrepreneur, and the youngest person to ever speak at Gnomedex. Mark runs Avecora, which does web apps. In the future they hope to do social consumer electronics. He also won me over by introducing himself as an avid Gear Live reader, as we got into a conversation about the BlackBerry Thunder.
Generation Y.5, how will they affect the future of technology? FIrst, they have more exposure to new technology. Companies are making it easier for technology to be used, but also this generation is more used to having it around and therefore more comfortable with it. Next, tech innovators and entrepreneurs will be brought out of this generation, and as such, there is a change in career paths, jobs, and influence. There is an expectation in more social features. Also, this generation is used to the age of data. This also spurs shorter attention spans. If something isn't interesting, they know they can just got find something else due to the vast wealth of data.
Francine talks about things she grew up without. No Facebook, Fax, Computer, Fax, Intel, McDonald's, Computers, etc. What she did have was privacy, security, clean air, healthcare, two parent household, and an extra-marital affair that no one found out about.
Francine wonders how much "in the way" the older Gen X generation is, as it pertains to Gen Y moving ahead and doing what they need to do. School in its present form isn't teaching what is needed for upcoming jobs. Sure, it teaches history, sciences that are valid, etc., but is missing the technologies that are necessary for those that are entering into the new industries. For Gen Y.5, school, college, jobs are becoming meaningless as it pertains to business, finance, and tech.
The big change came when mobile came to the forefront, having a communication system that allows you to socially interact in a multitude of ways from wherever you are. Voice, text, social networks, etc. As it pertains to privacy, most Gen Y.5ers don't really care about privacy, nor do they use the privacy features offered by networks like Facebook.
The one thing I think might have been missed, is that Mark is a very, very special case. However, most 16-year olds are not like Mark. They will mostly have regular jobs. Sure, they will use more tech, but right now most of them are using text messaging, MySpace, and Facebook - not selling companies, and creating new startups.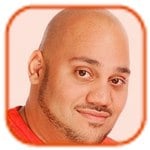 Posted by Andru Edwards Categories: Blogging, Features, Marketing, Planning,
Robert and Maryam are speaking on getting noticed in the new word-of-mouth network.
1) Blog because you want to. A story without live is not worth telling. Maryam talks about how Robert kept pushing her to blog for four years. Then one day, she started to blog. As soon as she started, she was blogging about Robert and he tried to get her to stop talking about him on her blog.
If you are blogging about something you don't really care about because you think it's profitable, you won't have passion to go long-term.
2) Read other blogs. Use Technorati to find blogs that are similar to the topics you want to discuss, pick up writing styles, and learn about your competitors. If you read 50 blogs in two weeks and you aren't compelled to answer back the things that you are reading, you probably won't be a good blogger.
Maryam started blogging because she was going to a lot of conferences, but people told her they had no way of linking to her. It brings out community and a bond that she hadn't experienced before. Through blogging she has gotten a much better job and has made a lot more friends. She loves it.
3) Pick a niche you can own - be different. There are two kinds of bloggers - ones that want to make things, and shake things. Others just want to talk to their friends and use their blogs to post baby pictures, talk about books they read, etc. Either way, each group should have a common set of values. When Robert visited people outside of Silicon Valley, he studied the way people use their computers. People go to Google and search for Yahoo because they want to get to Yahoo. Same for Yahoo, one of their top terms is Google.
Normal people outside the tech world aren't using things like Google Maps, Google Groups, or Picasa. Everyone comes at this world through the search engine, so how do they interact with that?
Question - if you were to pick a category to be different in, would that be the tech category? Yes, it would be hard, but Mike Arrington came in late to the game and went to number one. He was also very focused on a very specific part of the tech industry, being Web 2.0.
There was a niche blogger in London who talks about the London Underground transportation system. After the London bombing, everyone hit her site, and now she is popular. Of course, we don't want to have a terrorist act happen to make us famous, but you get the point.
Click to continue reading Blog Business Summit: 10 Ways To A Killer Blog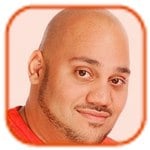 Posted by Andru Edwards Categories: Blogging, Design, Features, Marketing, Planning,
Jeremy Pepper, Jeanette Gibson, and John Starweather
How does Cisco manage relationships with End Users when there is a reseller middle man?
By providing them a unique way to interact with the company online. They can log in and get a personalized view, along with interactivity.
Can they talk about steps they are taking to educate employees internally about the potential for engagement, so that they understand the impact of blogs, podcasting, etc.?
To educate, you need to have some good data so that you can show how influence really moves across the Internet, and how something you might post online actually reaches customers and hits the community. Cisco puts a blog, podcasting, and news section on their Intranet system, so global employees can all get to that information easily.
Click to continue reading Blog Business Summit: What's Next In Online Communication?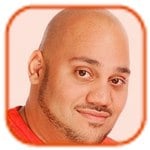 Posted by Andru Edwards Categories: Blogging, Planning,
A great metric tool for a webmaster or site owner is knowing how popular and important their pages are to search engines. A great tool for figuring this out is the Site Explorer utility available from Yahoo!. What Site Explorer does is give you a listing of all indexed pages within a site, in order of importance. You can use this to see what subjects you should cover on a more regular basis, and also can use it to spark some creativity. For example, if you know that two really old pages are highly popular, you may want to highlight them in a new post, or in a dedicated "Hot Stories" section on your site. This helps new readers find your popular content without having to go through a search engine.
The video above gives you a look at the Site Explorer tool, and gives a bit more information on link popularity.
Read More

| Yahoo! Site Explorer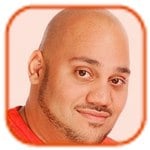 Posted by Andru Edwards Categories: Design, Planning,
For those looking to build up their own website from scratch, I think it might be worth your while to check out the video above for a couple of pointers if you are a novice. HTML titles are an important step to make sure you cover, because this is how search engines will identify you to potential visitors who find your site through a search query. This video shows what to look for and how to make sure your page titles are up to snuff.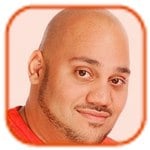 Posted by Andru Edwards Categories: Planning, Productivity,
A common question today is: "Why aren't I making any money from my web site?" The main reason for this lack of success is that there are too many hobby sites rather than real business sites on the internet.
Your web site is a hobby business when:
Your web page is full of sophisticated animation and graphics taking forever to load
You do not have your own product - instead you have links to many affiliate or network marketing programs, you have never bought the products or services and have no knowledge of their quality or suitability
You respond to email enquiries as and when you feel like it rather than promptly

Click to continue reading Is Your Online Business A Hobby Or A Real Business?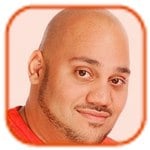 Posted by Andru Edwards Categories: Design, Features, Planning,
It's a familiar story. Your Web site was designed around the time when an upstart named Google was just getting their foot in the door of the Search Engine market. At the time, it was a great Web site. It might have even had some cool new features like some JavaScript rollovers or maybe even some Flash.
Unfortunately, times change. Those image rollovers that you used to think were innovative are now horribly outdated and your competition seems to have redesigned their Web site about every 6 months since yours went live several years ago. It's time to redesign.
Click to continue reading Things To Consider Before Redesigning Your Website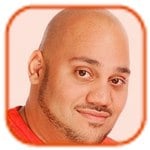 Posted by Andru Edwards Categories: Planning,
Before you trade in your job or profession for the opportunity to make your fortune online, it might be a good idea to take a closer look at what you are considering. You may not be as prepared as you think you are.
The lure of cyberspace as a place where one can become wealthy virtually overnight, and enjoy a life of leisure and financial freedom, has caused more shattered dreams and disillusionment than it has delivered happiness and prosperity.
Many would-be entrepreneurs today are licking their financial wounds, wallowing in self-pity, and pointing accusing fingers squarely at the nebulous scapegoat they call the Internet. Somehow in the lineup of usual suspects, details like inadequate preparation, inferior marketing and misguided ambitions were conveniently overlooked.
Click to continue reading Things To Consider Before Starting An Internet Business
© Gear Live Media, LLC. 2007 – User-posted content, unless source is quoted, is licensed under a Creative Commons Public Domain License. Gear Live graphics, logos, designs, page headers, button icons, videos, articles, blogs, forums, scripts and other service names are the trademarks of Gear Live Inc.