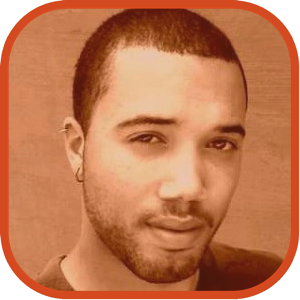 Posted by John Kilhefner Categories: Acquisitions, Advertising, Social Networks,

Twitter is expanding on its Nielsen deal to develop social TV ratings through an acquisition of Bluefin Labs, a firm specializing in statistics for television networks. The acquisition, says Twitter, will allow the social network to create "innovative new ad products."
Second-screen apps seem to be on the rise these days, but in the case of Twitter, people are more than likely already using it while watching TV. The question is, how much money will this bring Twitter through advertising?
Read More

| Twitter Blog via Engadget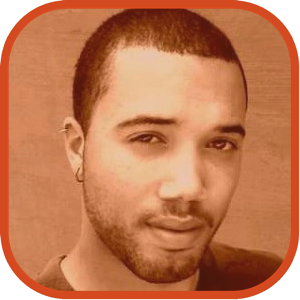 Posted by John Kilhefner Categories: Acquisitions, Corporate News, Rumors, Social Networks, Startups,

Way before Facebook bought Instagram for $1 billion, Twitter apparently made an offering of its own, to which Instagram initially agreed to.
The offer from Twitter, according to The New York Times, was for $525 million. Instagram's CEO, Kevin Systrom, agreed to the buy-out, but changed his mind before selling Instagram to Facebook without allowing Twitter to make a counter offer.
What's interesting is that Systrom had stated while under oath to the California Corporations Department that Instagram had never received another formal offer. None of the parties have commented on the Times article that brought this information to life, but it could mean we might be in the throes of an intense legal battle shortly.
Read More

| NY TImes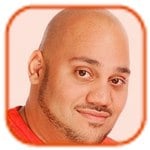 Posted by Andru Edwards Categories: Acquisitions, Corporate News, Funding, Mobile,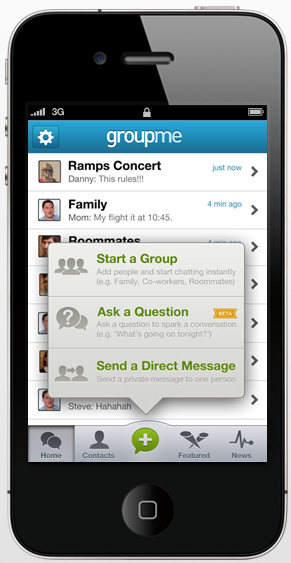 Skype might still be in a holding pattern from Microsoft's May announcement that it was acquiring the company for $8.5 billion, but that hasn't stopped Skype from picking up a brand-new purchase of its own. The company announced today that it is planning to acquire GroupMe, a group text messaging and conference calling service that's just a year and change into its existence.
The actual cost of the acquisition and other terms of the transaction won't be disclosed, according to Skype's announcement.
"The acquisition of GroupMe complements Skype's leadership in voice and video communications by providing best in class text-based communications and innovative features that enable users to connect, share locations and photos and make plans with their closest tie," reads Skype's statement.
Click to continue reading GroupMe acquired by Skype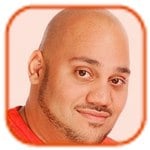 Posted by Andru Edwards Categories: Acquisitions, Business Tools, Corporate News, Startups,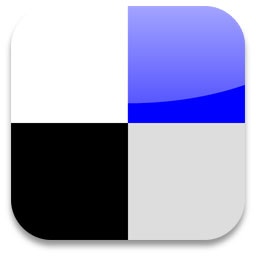 Delicious, the social bookmarking service that was spun out of Yahoo last December, has been acquired by the founders of YouTube, who have formed a new startup, AVOS.
The acquisition was confirmed by Delicious, which confirmed the deal via its blog. Yahoo will continue to operate the site until July, when it will pass to AVOS, which is being run by the founders of YouTube, Chad Hurley and Steve Chen.
"Today, we're pleased to announce that Delicious has been acquired by the founders of YouTube, Chad Hurley and Steve Chen. As creators of the largest online video platform, they have firsthand experience enabling millions of users to share their experiences with the world," Delicious said in its blog post. "They are committed to running and improving Delicious going forward."
Click to continue reading Delicious isn't dead! YouTube founders buy Delicious from Yahoo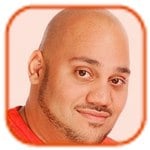 Posted by Andru Edwards Categories: Acquisitions, Corporate News, News,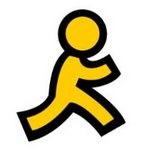 AOL said Sunday night that it will acquire The Huffington Post for $315 million, which will place Arianna Huffington at the helm of all of AOL's media properties as editor in chief.
Boards of both companies have approved the transaction, AOL said in a press release. About $300 million will be paid by AOL in cash.
With the move, Huffington will oversee all of AOL's editorial content, including Engadget, TechCrunch, MapQuest, and other properties.
Although The Huffington Post is private, the site records 25 million unique visitors per month, generating an undisclosed number of pageviews. The site also generates 4 million comments per month, according to AOL. Combined, the AOL properties will deliver 270 million visitors per month around the world, with 117 million in the U.S., AOL claimed.
Click to continue reading Huffington Post acquired by AOL, Arianna Huffington named EIC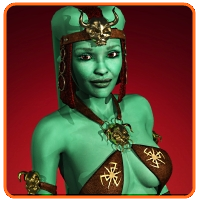 Posted by Patrick Lambert Categories: Acquisitions, Rumors, Social Media, Social Networks,

During an earnings call, News Corp. COO Chase Carey indicated that "now is the right time" to place MySpace "under a new owner". The news is not a big surprise, as things have been going downhill for the social network. Its owner, News Corp., has attempted to revive the property last Autumn with a site redesign, and while the site is still popular with some niche crowds, there's no question that Facebook took its place long ago. Still, Carey stays positive on the outlook of MySpace, saying "the new MySpace has been very well received by the market and we have some very encouraging metrics, but the plan to allow MySpace to reach its full potential may be best achieved under a new owner." Of course, it's still unknown whether anyone would be interested in buying it.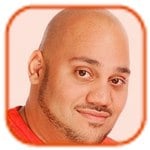 Posted by Andru Edwards Categories: Acquisitions, Startups,
IAC on Tuesday announced that its popular dating site, Match.com, has acquired smaller rival OkCupid for $50 million.
In a statement, Greg Blatt, chief executive of IAC, said OkCupid was the "best" and "fastest-growing site" in 2010.
"We know that many people who start out on advertising-based sites ultimately develop an appetite for the broader feature set and more committed community, which subscription sites like Match.com and Chemistry.com offer, creating a true complimentary relationship between our various business models," Blatt said.
Click to continue reading OkCupid acquired by Match.com for $50 million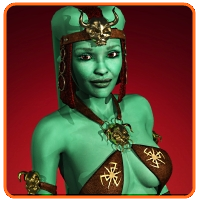 Posted by Patrick Lambert Categories: Acquisitions, Rumors, Startups,

Following a week of rumors about a Groupon buyout, it seems now that Google could be buying the small company for $2.5 billion, according to internal sources. While neither company will comment on rumors, VatorNews quotes an internal source that confirmed the news to them. This would be a big deal for the small company since it could then use Google's intensive data on maps, locations and userbase, which could allow them to expand past the current select list of cities that they cover. Also, the acquisition makes sense for Google as they've been trying to grow Google Places, and compete with the likes of Facebook.
Read More

| VatorNews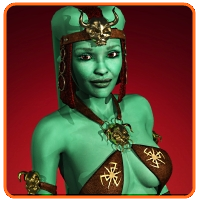 Posted by Patrick Lambert Categories: Acquisitions, News, Social Media,

Late Friday afternoon, the Drop.io blog posted an announcement saying that they had sold most of their technologies and assets to Facebook. Included in the deal is the fact that the site's creator Sam Lessin will also move on to Facebook. This most likely means that Facebook is looking into easy file sharing for one of its future services. The site allowed users to create an account, and freely store data on the web where they could then share it with other users.
Of more interest to us, however, is the part where the actual Drop.io service will be shutting down on Dec 15, and all data deleted. This means everyone who used the site will need to download their data if they need it. This is a chilly reminder that any cloud-based service can shut down at any point, taking all your data with it. Just earlier this year Yahoo! shut down Geocities and they simply went ahead and deleted decades worth of user data.
As we rely more and more on web services, it's worth keeping in mind that no one cares about our files more than we do.
Read More

| Drop.io blog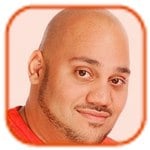 Posted by Andru Edwards Categories: Acquisitions,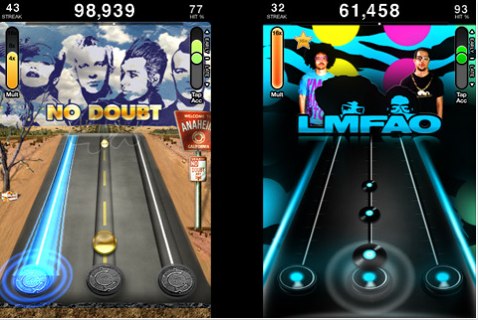 Tapulous, the iPhone add development company that built it's name on the back of Tap Tap Revenge, has been purchased by Disney. Tapulous set up shop in 2008, and purchased the rights to Tap Tap Revenge from creator Nate True. They ventured into some other areas, releasing two Twitter clients (Twinkle and Tweetsville) that never really took off, photo sharing app Fortune Cookies, and info exchange app FriendBook, that they quickly pulled due to security concerns (it's back now.) From there, they forged full steam ahead with multiple variants of Tap Tap Revenge, with two sequels, a bunch of downloadable song packs, and tons of artist-exclusive versions. Riddim Ribbon came later, which was just another rhythm-based music title with different play mechanics. Thing is, Tap Tap Revenge has consistently been a top-seller in the App Store, and Disney must have realized the potential of the brand. Tapulous will likely become a part of Disney Interactive.
Since Nate True is a personal friend of ours, and we knew Tap Tap Revenge would be a huge hit way before Taplulous even knew it existed, we wanna throw out a big congrats to him. Nice work!
Read More

| Mashable

© Gear Live Media, LLC. 2007 – User-posted content, unless source is quoted, is licensed under a Creative Commons Public Domain License. Gear Live graphics, logos, designs, page headers, button icons, videos, articles, blogs, forums, scripts and other service names are the trademarks of Gear Live Inc.